51st PSG Trophy Men's and 14th CRI Pumps Trophy Women All India Basket Ball Tournaments- The Finals
---
Four Four- Four Four; Four,
Three Three - Three Three; Three,
Score Score -Score Score; Quarter.
What does that mean? Are we going back to nursery and learning one two three four with the rhyme;
One two three four five,
Once I caught a fish alive.
Six seven eight nine ten,
Then I let go again…
The meaning to the rhyme lies in it; this was the score of the two teams-ARMY and IOB in the men's finals during the third and fourth quarter.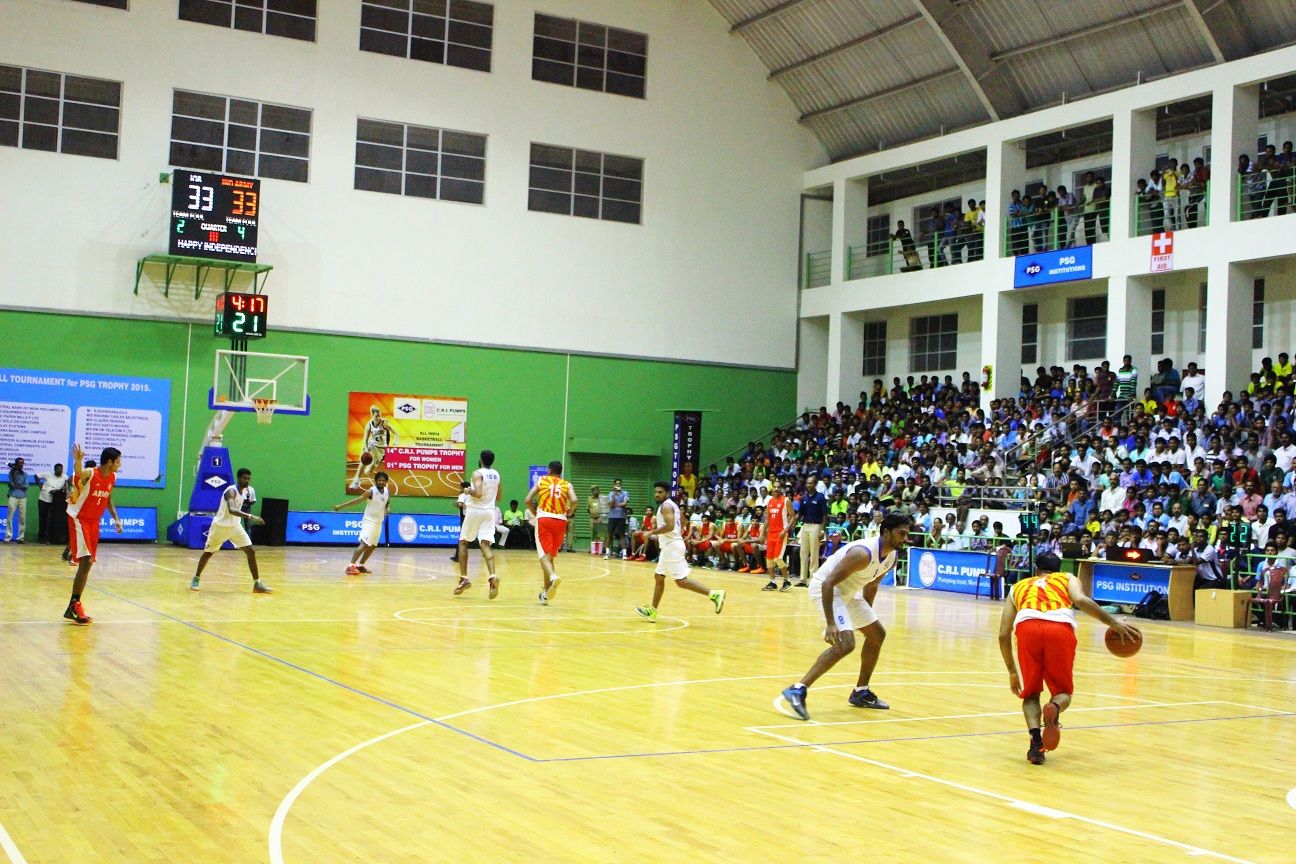 A Picture speaks a thousand words. In same terms, scores speak a thousand facts about a match. Both the finals were attention captivators. Like an insect in a spider web, each and every person amidst the audience was attached to his/her seat with eyes playing the role of the ball in a catch game with players and scoreboard as the catchers. Every shoot like seismic waves erupted noise from all around the stadium, the spirit of sportsmanship became an integral part of each person in the indoor complex.
The runner turned winner team Indian Army took home the cup this year after 11 years of wait. The saying 'failure is the stepping stone to success' proves true in their case. "PSG Tech feels like our home ground", says Vivenandha Das, Man of the Tournament, Indian Army, with a huge smile adorning his face as he takes a selfie with one of his fans.
The Kings and Queens of the tournament are:
Kings- Indian Army
Princes- IOB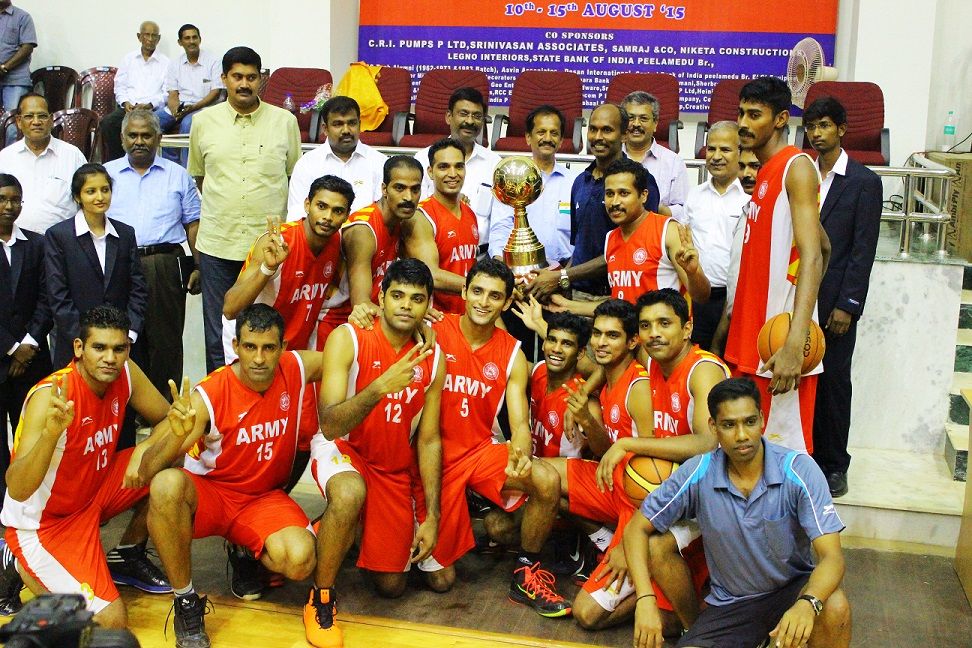 Queens- Chhattisgarh
Princesses- KSEB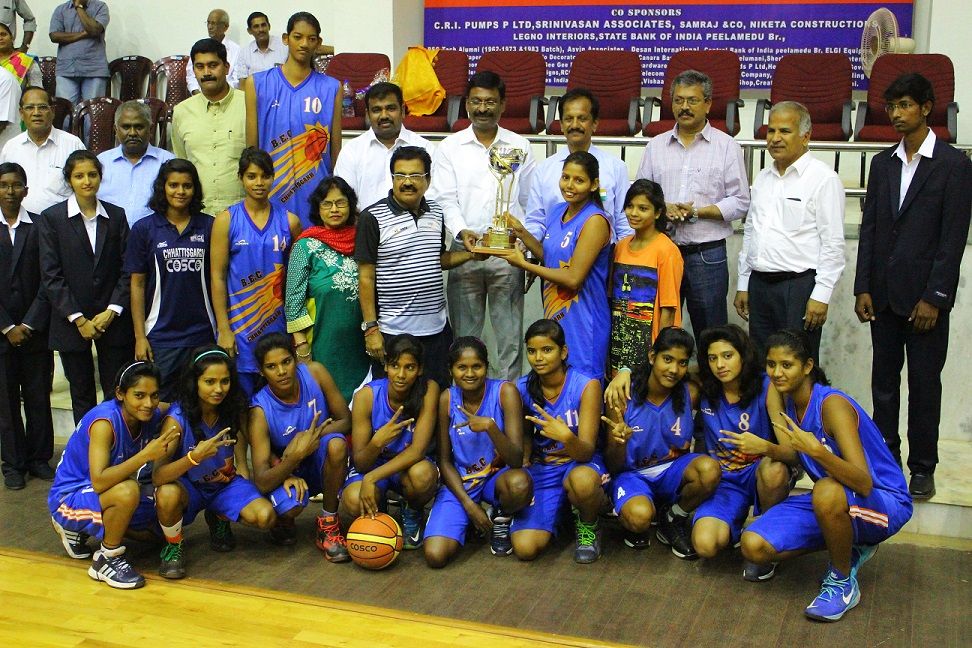 The event was graced by the presence of various dignitaries and sponsors, who like diamonds to a tiara, added value to the tournaments. The award ceremony took place immediately after the match, where both the winners received their trophies along with a cash prize. Indian Army received a cash price of Rs 1,00,000 closely followed by IOB who got Rs 50,000. In the women's tournament, Chhattisgarh took home Rs 50,000 followed by KSEB who got Rs 25,000.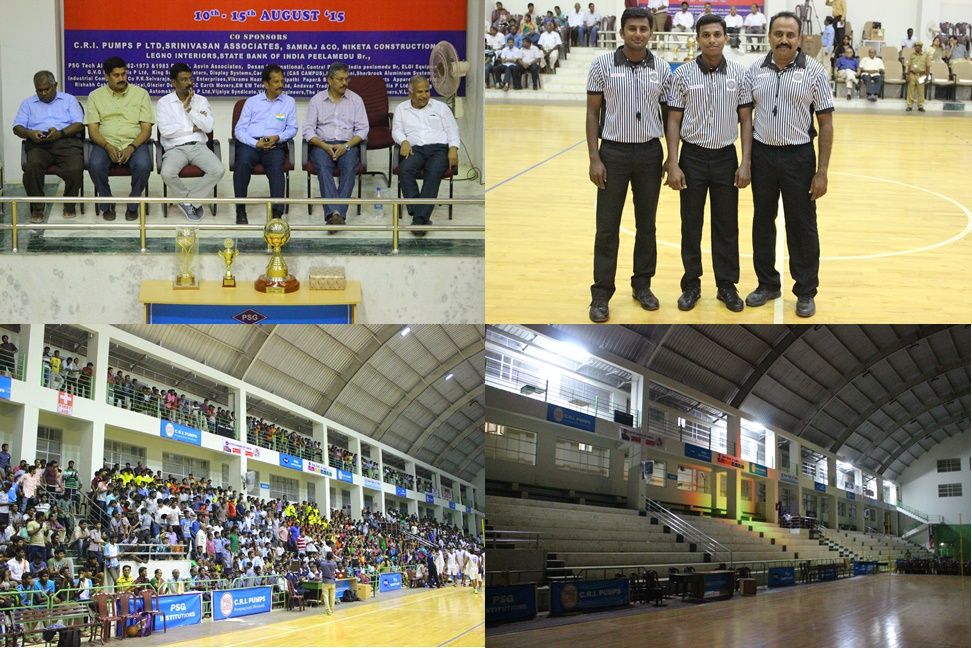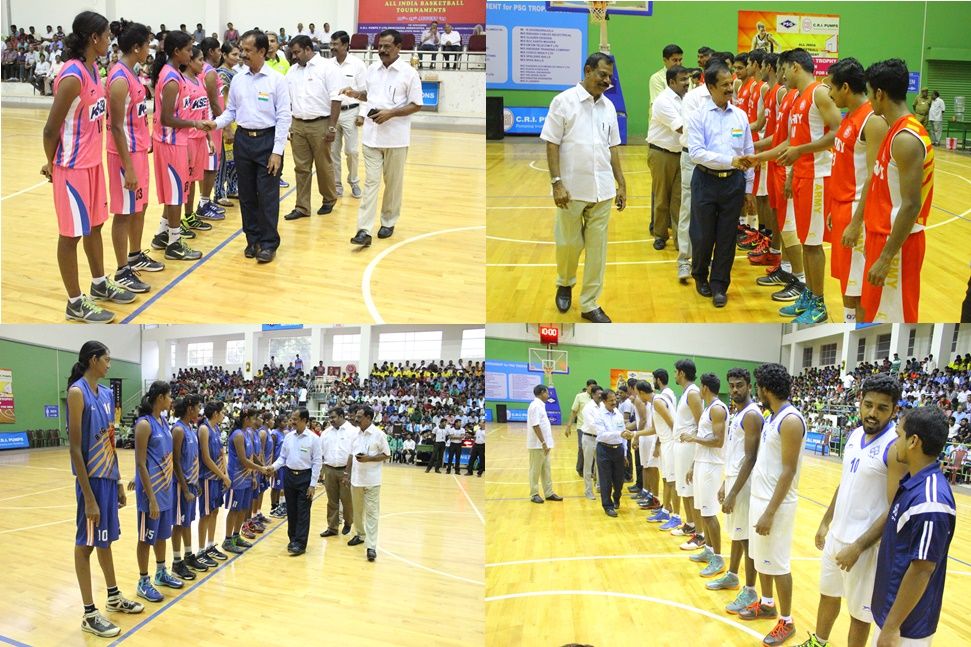 Exclusive pictures from yesterdays nail biting finals.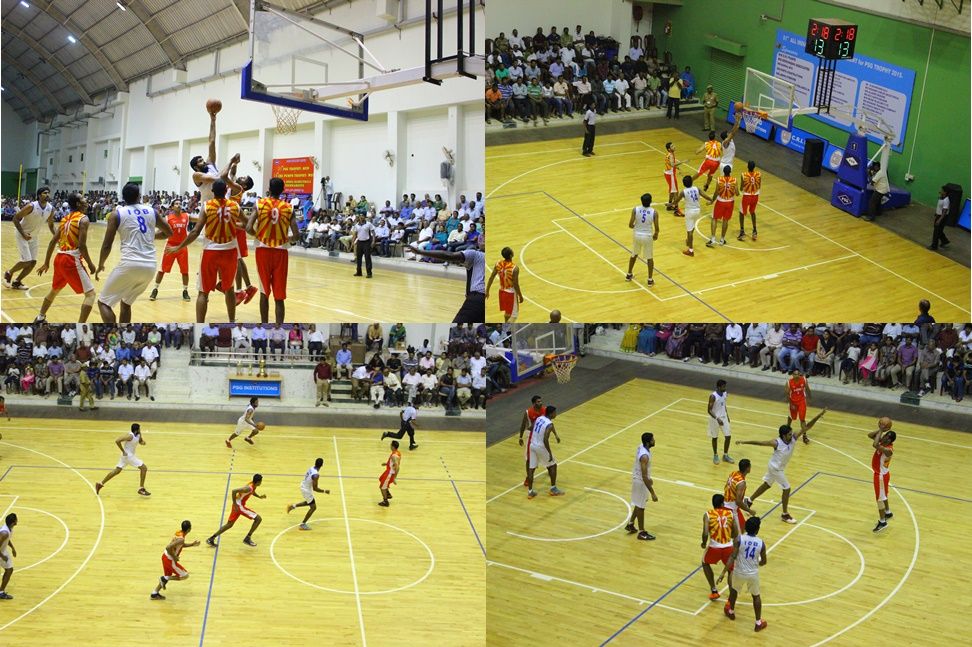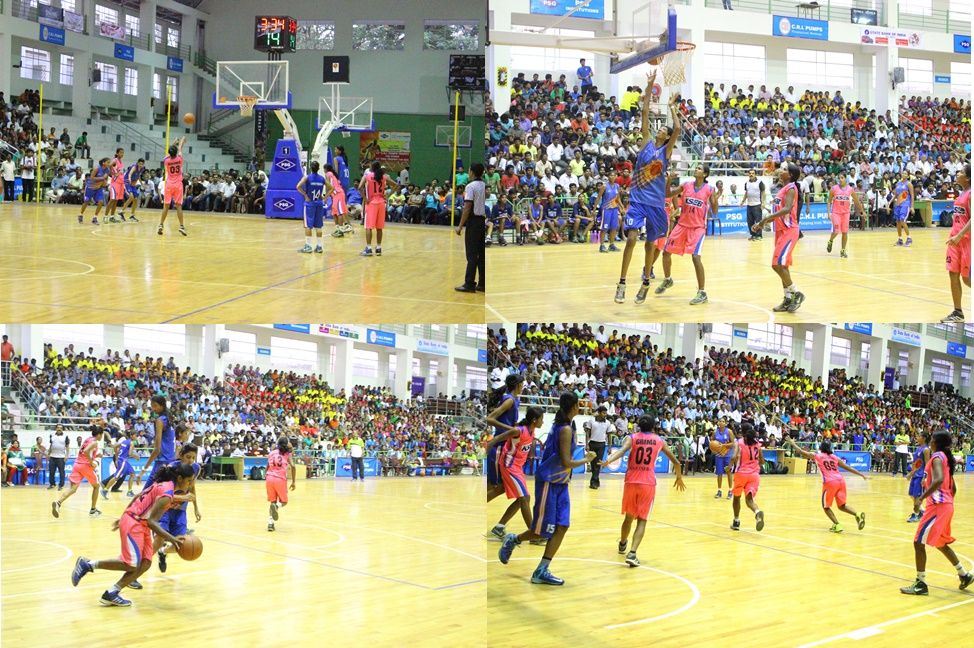 Those who have been closely following THE BRIDGE for the past one week will surely know the pace at which the tournament headed. Some of you might be cursing yourselves for missing the tournament. 'There is no last chance , it is always a second chance'; the whole tournament will be telecast on Doordarshan, Podhigai, every week Monday in the evening from the 31st of August this year.
For the last but not the least coverage of this tournament, visit us tomorrow, same site and same time. Pondering as to what is more to the tournament after the finals? Keep thinking!