The 90th anniversary celebration of PSG AND SONS' CHARITIES
On the bright noon of November, the fifth, over two hundred people, from various walks of life but united by the "PSG" factor, were gathered at the auditorium in PSG Institute of Medical Sciences and Research, to celebrate the 90
th
anniversary of PSG and Sons' Charities.
Shri Prakash Javadekar
, Honorable Union Minister, Human Resources and Development, Government of India, graced the ceremony as the chief guest.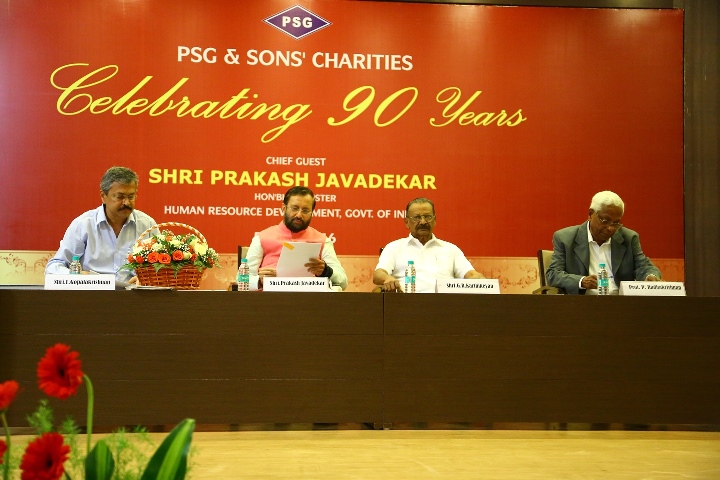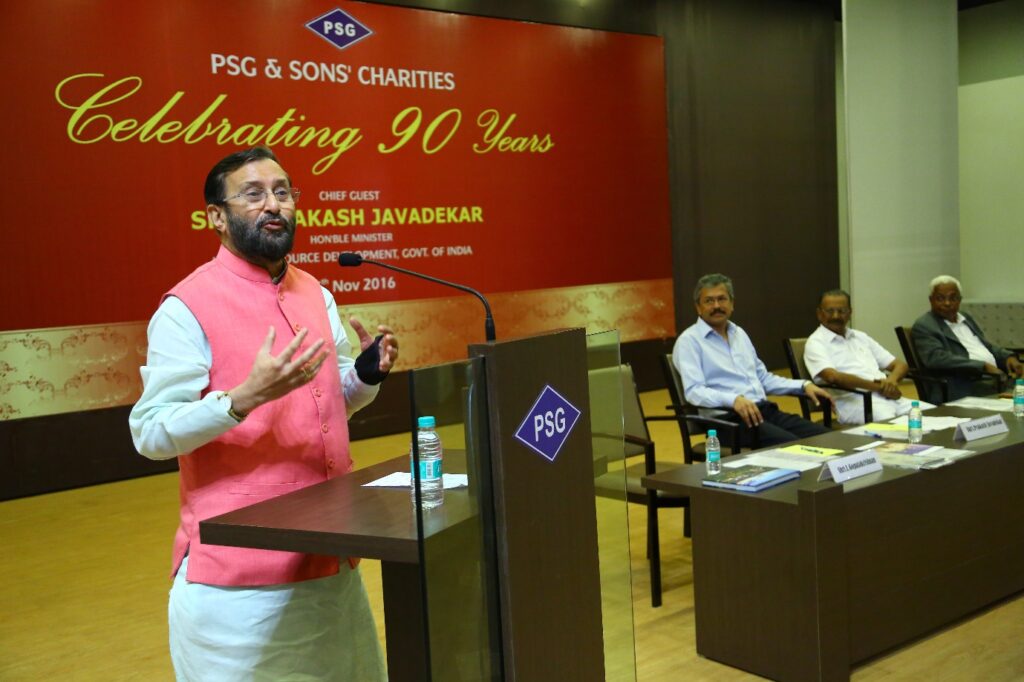 Addressing the gathering, he expressed his concerns over the current quality of education in India and stressed the importance of creating good institutions. "Years ago, our country was the home of several prestigious educational institutions like the Nalanda ,Takshashila. Our motive is to develop world class institutions like we had before. We have drafted several guidelines for the same", said the minister. According to him, granting autonomy is the major step towards championing quality ,since autonomy gives institutions freedom, responsibility and promotes research,innovation and better learning systems. He urged all institutions to come forward to attain autonomy.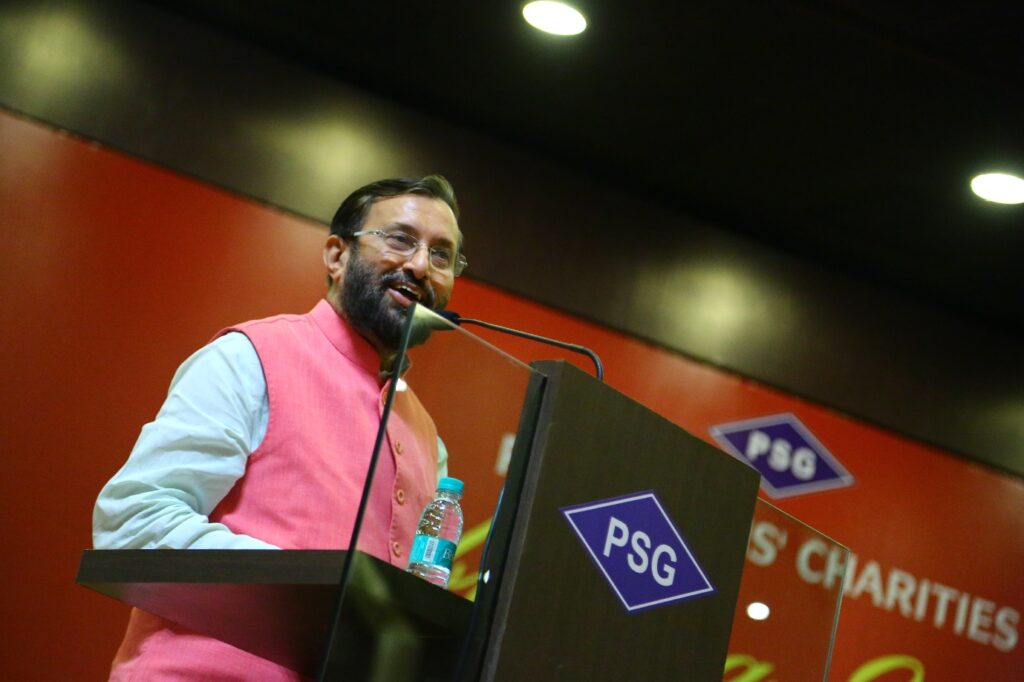 "Ofcourse the extent of autonomy and regulation will also be based on a new national ranking system and not on the existing NAAC ratings ", he added.  Further, he credited PSG and Sons' Charities for its continuous service in various fields for decades together and lauded its educational institutions for their quality.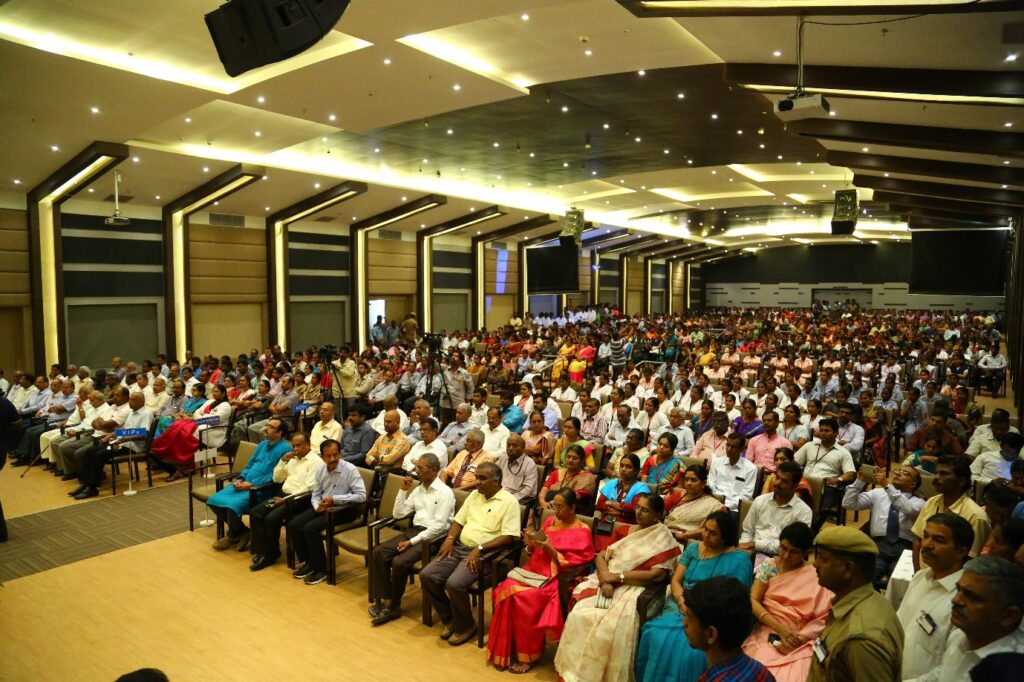 The auditorium had a pleasant decor and was vibrant .Shri L.Gopalakrishnan, Managing Trustee,PSG and Sons' Charities welcomed the gathering on the joyous occasion. Shri. G.R.Karthikeyan, founder trustee,PSG and Sons' Charities, who presided over the ceremony,made everyone walk down the memory lane, back to the 1920s. After starting the Sarvajana Public school in 1924, the trust got registered in 1927. Soon, it extended its educational services by establishing various institutions like the PSG Polytechnic College in 1939, PSG College of Arts and Science in 1947 , PSG College of Technology in 1951 , PSG Institute of Medical Science and Research in 1985 , PSG Institute of Management in 1994 , PSG Institute of Advanced Studies in 2006 ,PSG Institute of Technology and Applied Research in 2014.With about 30 institutions under its umbrella, PSG and Sons' Charities have dedicated 90 years of education, health care and community service and hopes to serve the society in the years to come.