A Ride on the Cognizant Express
---
With a sunny Friday afternoon came a gleam of excitement to the students of PSG Tech. As people strolled by the Quadrangle, they were drawn towards the massive cluster at its center. When we, in a similar way, drawn by the frenzy, decided to take a closer look, we realized that it was a carnival set up by Cognizant Technologies known as the Cognizant Express. As much as the tech savvy students are frantic about this one of a kind software giant, it managed to keep all these students captivated for hours by their activities.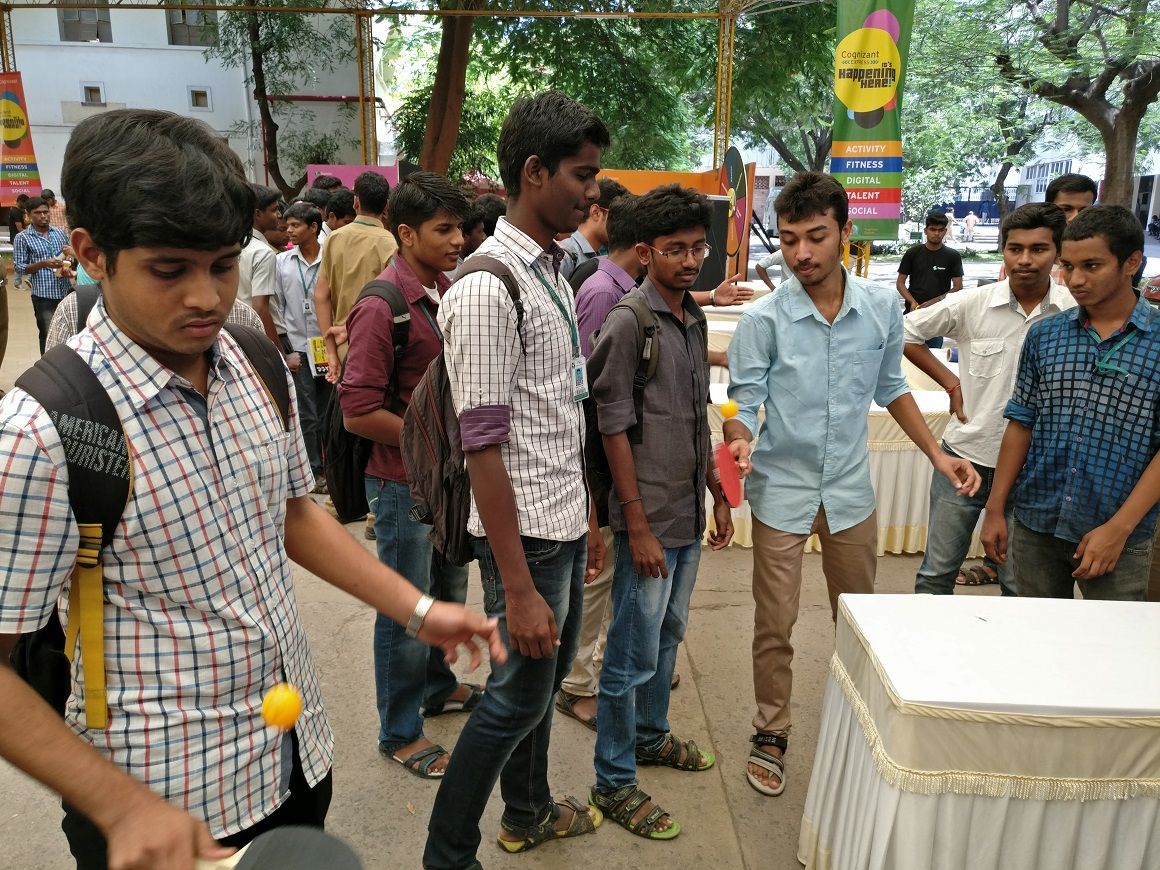 The entrance, in the first place, seemed so colorful that people would not walk past without noticing it unless they are insanely late for class! And at the center of it were massively placed stalls each of which guaranteed fun and extremely lively moments. There were photo-booths with classy colorful backgrounds and funky junk accessories. This only meant crazy enthusiasm among students who love facing cameras.
This space was themed to link Technology, PSG Tech and CTS and enthrall more students towards it. There were spaces were word puzzles were blown up (to life size) and rewarded students who could find the words hidden in them with exciting Cognizant goodies. There were also stalls with events like lucky draw, dumbbell show etc.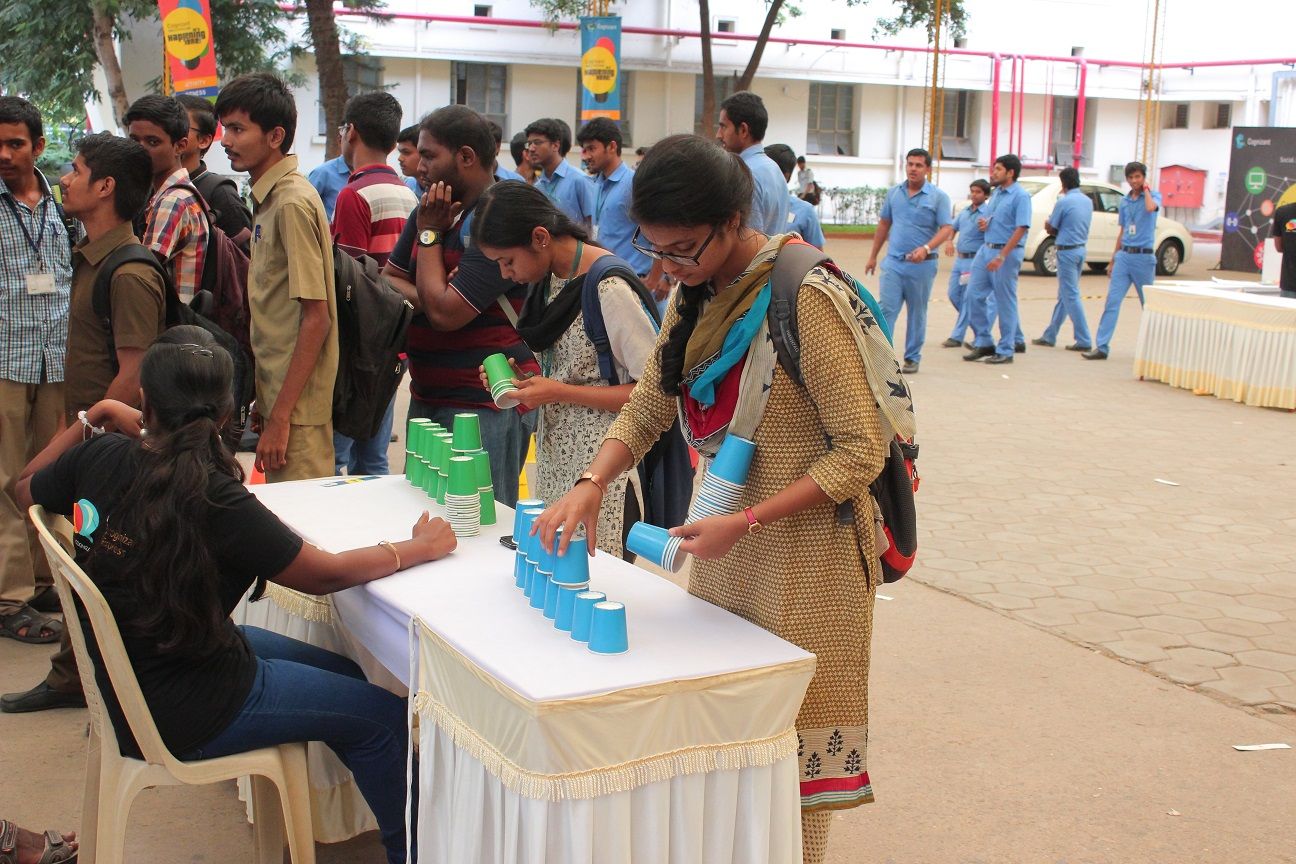 The most intriguing of them all was the hoverboard space. And the best part: students could take turns and go on a short ride on them! The hoverboards were state of the art and they also had instructors who made sure the experience is not trippy and also provided adequate safety gears. Like that wasn't enough buzz for the day, CTS had also organized a contest in which you could take part for free and a few lucky students would get virtual augmented reality eye gears! If this didn't raise students' excitements, we don't know what will!
When we spoke to a few participants in the crowd, these were their responses:
"We have been part of many carnivals, but none of this kind. The Cognizant Express has wonderfully managed to captivate us into a world of technology and innovation through very interesting, fun-filled events."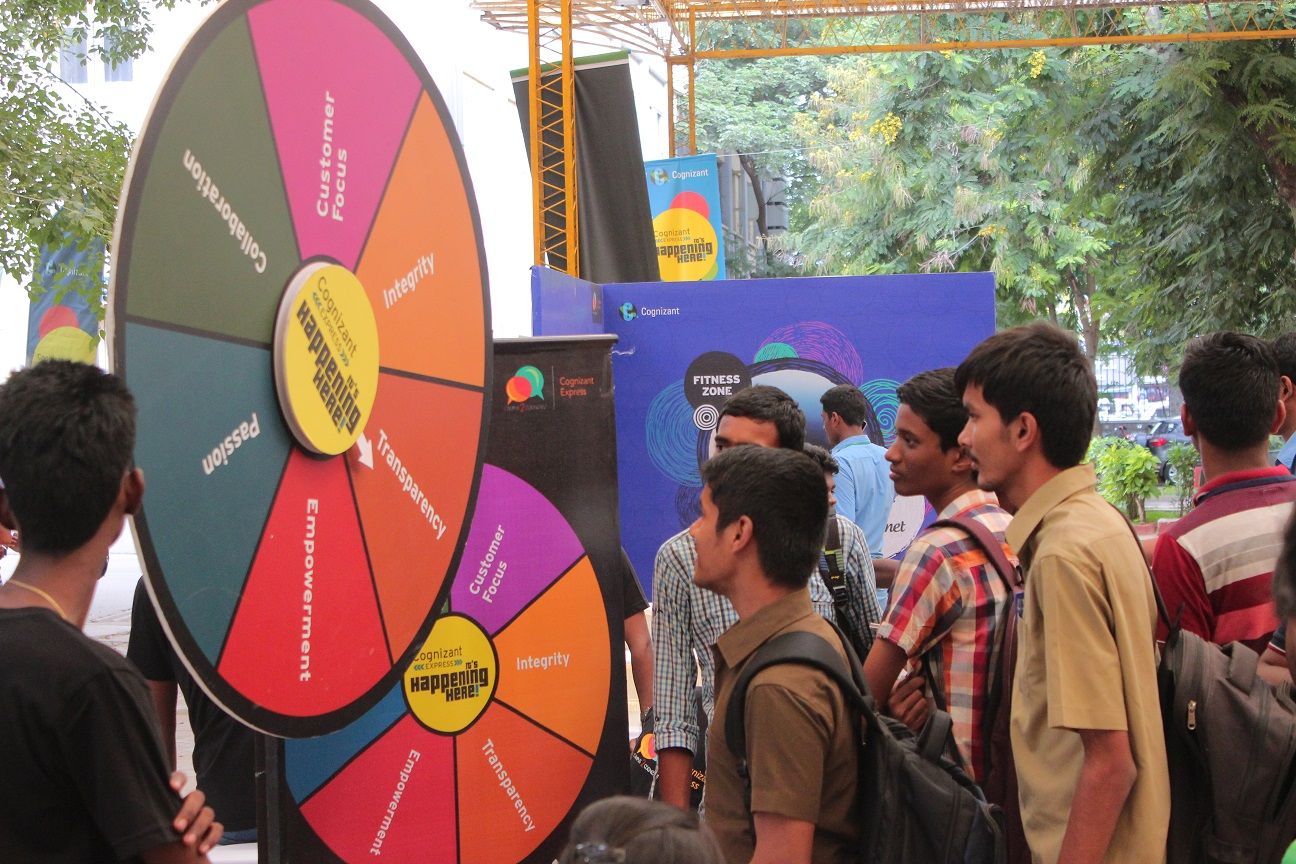 "The Cognizant Express is so exciting; I could stay in the Quadrangle the whole day to experience the entire thing."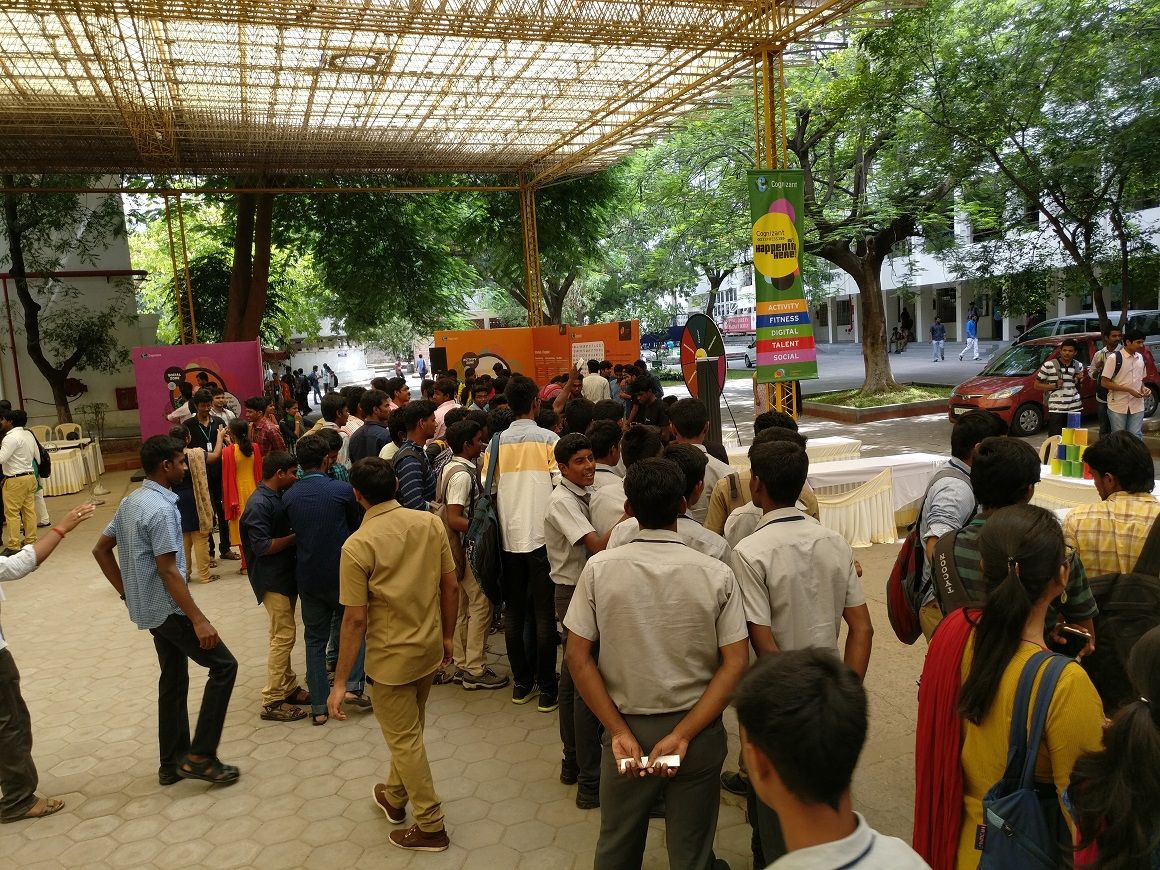 "The events were really cool. But the hoverboards were beyond cool. I loved the ride and that they made sure that the short ride was safe."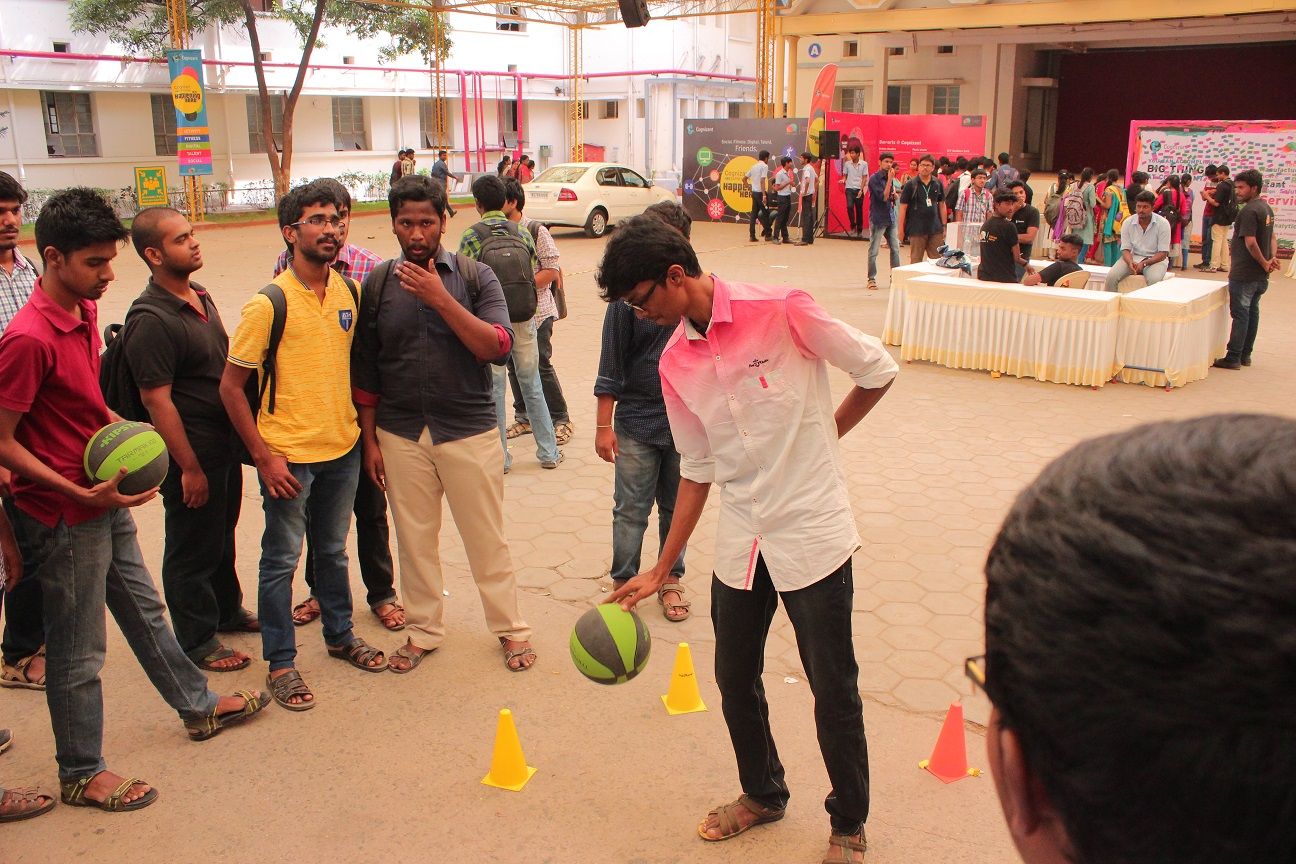 "Cognizant Express has opened our minds to a range of new technologies and contributions. CTS does towards building better solutions for today's technological era."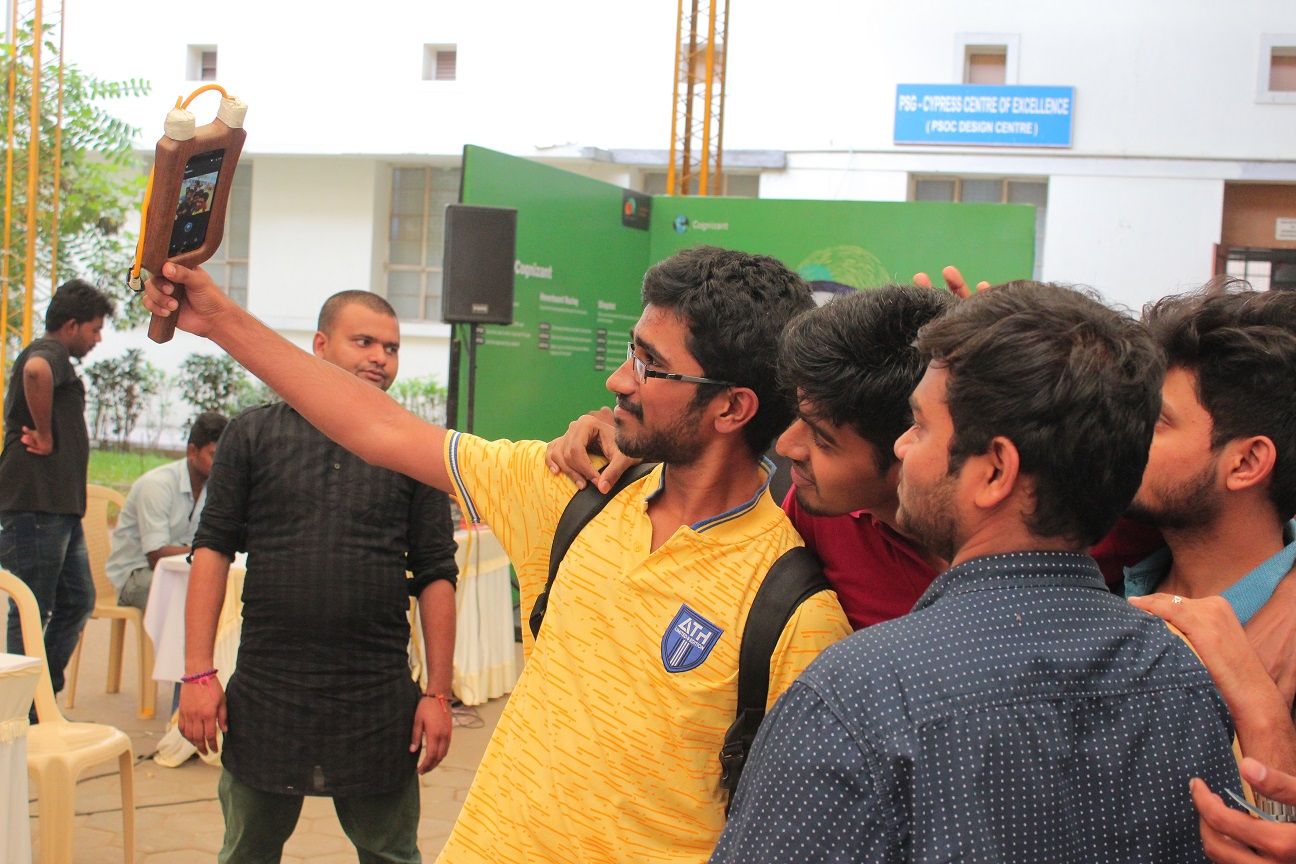 On the whole, the entire day seemed high lit and colourful by the presence of the Cognizant Express. The event did not seem like most companies' deliberate effort to promote their brand, but it seemed a lot like an effort to inform that students from any branch of Engineering could contribute to the world of technology and also to enthrall them enough that they start thinking about staying aware of the latest trends and means for them to contribute to technology.