Verve '18: A Tale of Two Perspectives
---
A quick summary of Verve '18 conducted by The English Literary Society
Part I: From an organizer's perspective
It was the best of days, it was the worst of days. It was the season of excitement, it was the season of chaos. We had everything before us, we had nothing before us.
I am, of course, referring to "Verve".
The morning of February 18th saw a bunch of ELS members scurrying in, out and around the campus. A farrago of emotions, ranging from fear and panic to hope and anticipation, hung in the air. After having organised everything, we sat biting our nails, anxiously waiting for the participants to arrive. Had we done enough? Had we done too much? A lot of us were on edge. A lot of us were on the verge of a breakdown. And a lot of us were moments away from flipping a table.
The tension dispelled soon after the posses of curious first years came trickling in. The day had four events in store -Chartfest, Spotlight, Potpourri and Marmalade, with "Multiverse" as the overall theme of Verve '18. Mr.Balavignesh (Department of Mechanical Engineering), Mr.Muruganandham (Department of Humanities) and Mrs Radharani (Department of ECE) constituted the panel of judges.
"Chartfest" featured several spectacular charts. Teams had started preparing weeks in advance for this interdepartmental competition. Each team had to design and decorate a 5×7 feet chart, relating it to their assigned topic and theme. They then had to present their piece in front of the judges and audience. They were judged on the chart's visual appeal, how well they could relate it to their topic and how cleverly they answered the impromptu questions that were thrown at them. The enormous amount of effort put into each chart by the artists was evident, not to mention the sharpness and spontaneity of the speakers who were drilled with questions designed to throw them off.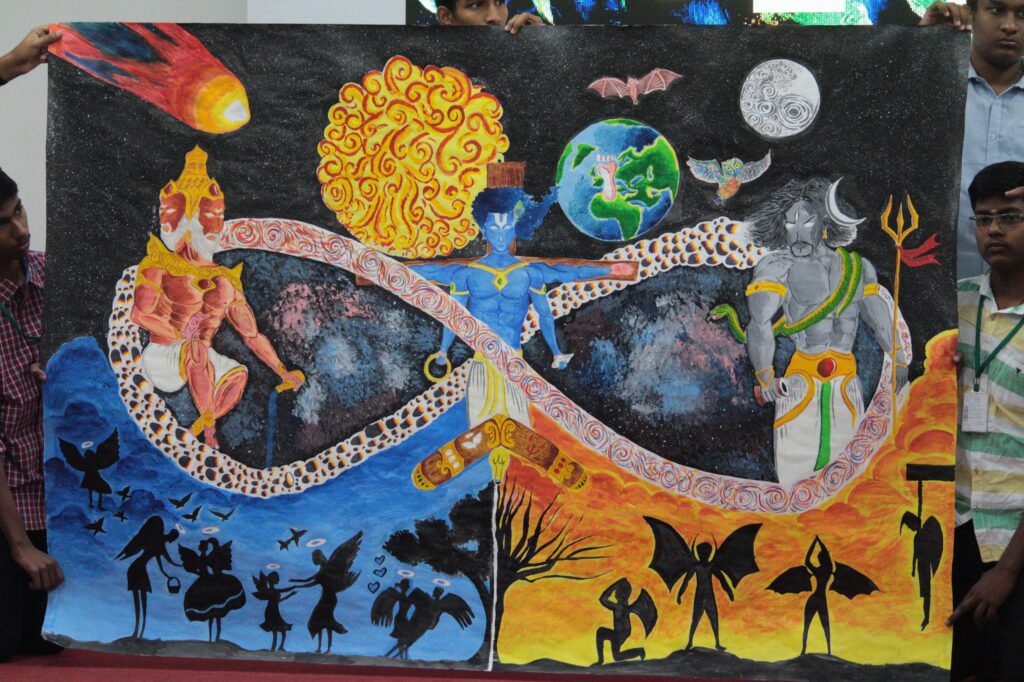 Taking part in "Spotlight" was no small feat either. Similar to "Chartfest", Spotlight involved weeks of prior preparation. However, this was a drama contest where each team had to perform a skit related to the given topic. This year, all teams were given the common topic of "Utopia/ Dystopia". With off-the-charts scripting, stage direction and props, the teams' polished acts were truly delightful to watch.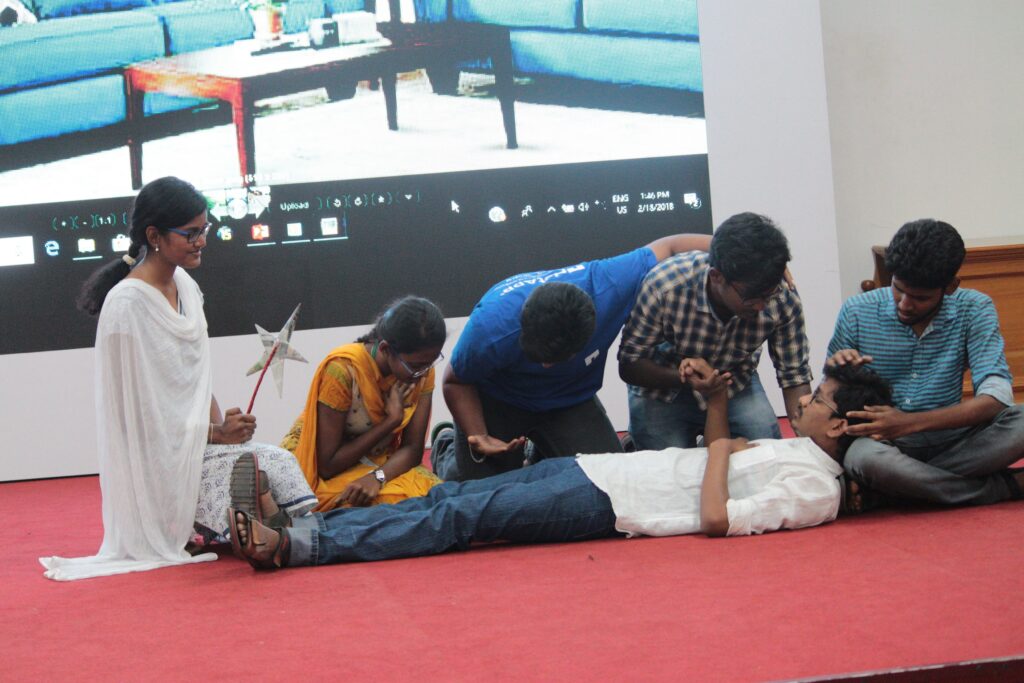 Meanwhile, two entirely different events were being held upstairs. "Potpourri" was an amalgamation of mini-events. These included a task hunt, a television series quiz, games like Crazy Callers, Channel Surfing and WORD, among others. The participants bravely took on these events. Needless to say, the contestants were intelligence, courage and humor wrapped into wholesome packages.
The last event was truly intense. A war of words. A clash of wits. A battle of reflexes. Cleverly named "Marmalade", this event was a blend of the classic "JAM" game with a few twists. JAM (Just A Minute) is a popular contest in which participants must attempt to speak about a given topic in monotone, with no hesitation, repetition or deviation. Don't let this flimsy paper description fool you, for most participants don't make it past ten seconds before they are pounced on by hungry competitors. Marmalade certainly lived up to its cut-throat reputation. The riveting penultimate rounds paved the way for the brutal finals.
At the end of it all, everybody allowed themselves a pat on the back, having satisfactorily reveled in the sweet chaos that was Verve.
Part II – From a participant's perspective
There were no festoons but the rooms reeked of festivity (when compared to the monotonic day- to-day happenings). There weren't any loud celebrations but there was definitely cause for many. It was a lazy Sunday but eighty odd people were buzzing with excitement and enthusiasm.
The annual edition of VERVE- ELS' showpiece event was conducted on the 18th of February. Truth be told, the turnout did create a surprise, and a good one at it. It is understandable that when people with a love for language and a tendency to be 'PUNNY' (excuse me) host such events, it becomes niche for only those with similar 'pun'niness tend to attend them.  There are two fundamental notions that need to be laid to rest here, turnout doesn't resonate in the magnitude of success but rather in the level of participation, and students of the various departments of PSG Tech and PSG-IAS stand testimony to that. Secondly, not every event becomes what it is through its contestants alone, some shine bright because of its hosts too. Every event conducted and every single organizer was indispensable in making what came to be known as "VERVE 2018".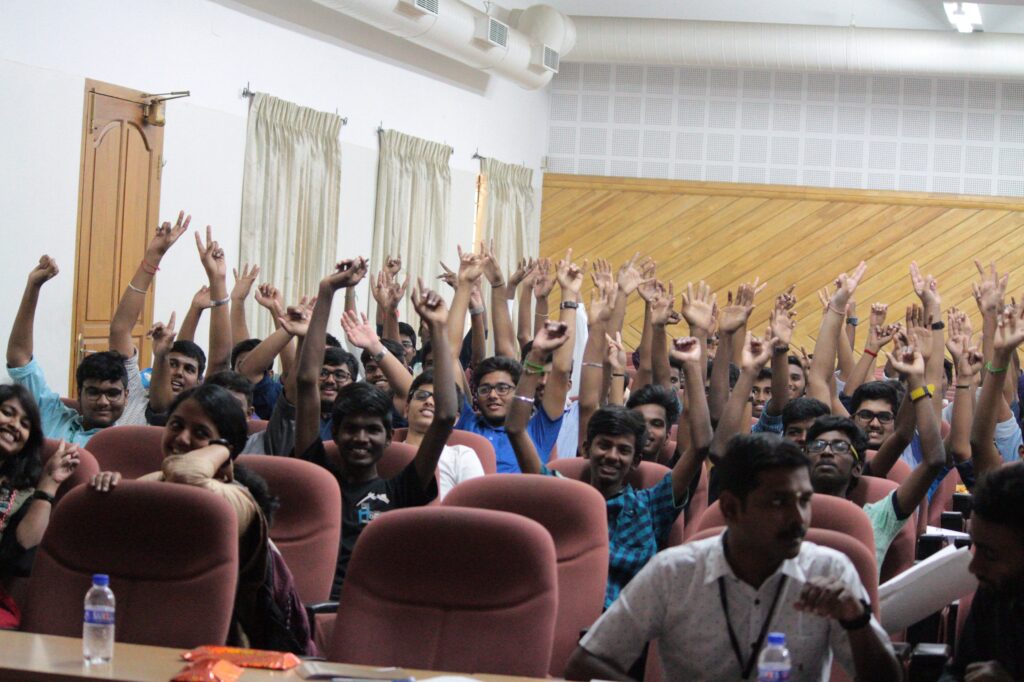 It was a day long affair of various events ranging from those involving plays to those consisting wordplay. POP-culture had seeped into the content of every event and it was accepted with open arms by the faculty judges. To say that every event witnessed participants in swell would be an overstatement, but regardless of the numbers, the quality of presentations, plays, and events were lifted up a notch more than one would have expected. The participants had the vigor to put their best foot forward. The events where team participation was called for, spontaneous bonding and spontaneous humour set the stage rolling (at times literally). As disoriented and random as the event sounds, the organization for the entire day was impeccable and for the icing on the top, the alumni of ELS flocked down here to conduct the events!  The participants won in swell but the organizers too achieved what they set out to. 
The day concluded with Tek Music's show which was neatly 'pitch'ed. The lazy Sunday might've dragged off a few of the participants to enjoy their evening but nothing quite compares to doing what you love surrounded by people you love, which made it unlike any other Sunday ever. The event's success is something that one has to decide for himself but I can confidently say with no amount of pride that VERVE-18 has become the yardstick for the forthcoming version, so for those of you who want to try your hand in such events and set the stage on fire, see you all at VERVE-19.