This might not be your typical success story, but it surely comprises a fantastic transformation that set the very course of this PSG Tech student's destiny. Meet ANIRUDH VASUDEVAN (B.E Biomedical Engg. 2010-2014). He was awarded "The Best All Rounder of Biomedical Engineering." in his batch and is currently pursuing his masters in Medical Device Design and Testing at Carnegie Mellon University. He was a participant in the exchange program offered by our college, and spent a semester abroad at the University of South Australia (UNISA). Here is a peek into the chain of events that transpired as a result of the "perfect storm" that he happened to find himself in.
He was a pampered Chennaite when he bid adieu to school life and took his first steps into PSG Tech, thus starting a new chapter- college and hostel life. He recalls, "I was quite intimidated at first, but were it not for the guidance of the hostel staff and the newly found bonds of friendship that were to be forged in the course of the next four years of my life, I could never have imagined fitting into the place". The Vikings themselves were intimidated at first too, mind you!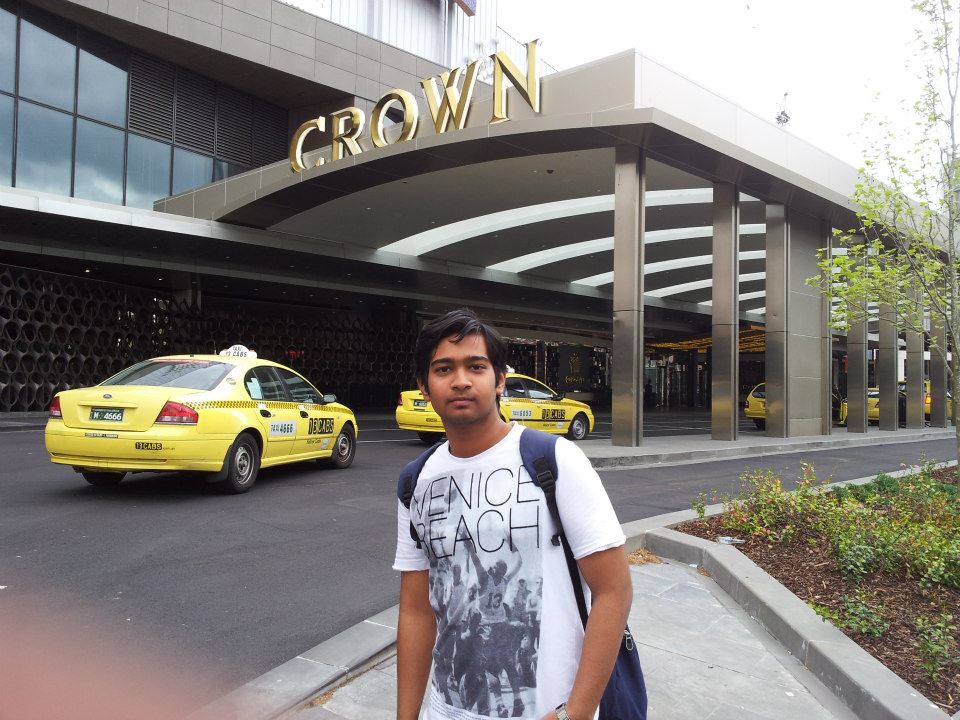 He can't express enough gratitude to his HOD and course advisor. In his words, "they acted as my beacons of guidance". Only with their valuable advice was he able to chart out a clear plan for his academic development. It was then that he heard of the scholarship exchange program offered by our college, wherein the entire tuition and living expenses were taken care of by the university. The MoU signed between PSG Tech and UNISA has paved the way for this unique exchange program and established the Computational Neuroscience Lab (CnsL), thereby enabling us to jointly tackle the significant research challenges in cognitive-neuro engineering. PSG Tech happens to be one of the select few universities to offer such an opportunity to its students. This opportunity presented itself to Anirudh and needless to say, he grabbed it with both hands. Every year, around 3 to 5 students are selected for the exchange program, mainly from core branches such as EEE, ECE, and Mechanical. Anirudh is, till date, the only student from Biomedical Engineering to have been selected. The selection process, which takes place during the 4th semester, includes a screening of your resume followed by an interview by the Academic Dean and the HOD. "It's a myth that you need excellent GPA to apply.", he says.
Bam! From Avinashi road, Peelamedu, Coimbatore to  101 Currie St, Adelaide. "The change was obviously quite enormous.", he recalls. "The academic differences were certainly substantial, with 4 courses, each comprising of 2 hours of lecture and one hour spent in the lab, totalling 12 hours of classes a week. In addition, all lecture recordings are available on the net.", he says. As far as cultural differences went, he needed some time to get used to the entirely different scenario out there.
Time is of the essence. As a nation, punctuality and time management is definitely not our forte. "It is absolutely essential to keep up with timings there, unless you want to offend your professor", he says with a laugh. Waltzing into a professor's cabin is unheard of, mind you! You must either schedule an appointment or get consent over mail with a professor in order to have a discussion.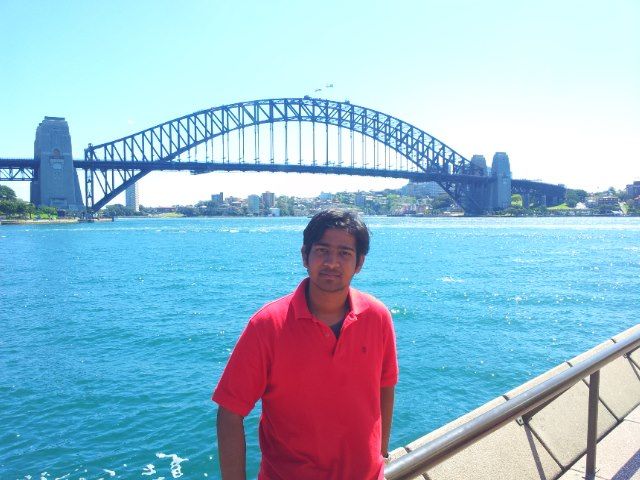 During the mid-semester break there, he took a trip to Sydney and Melbourne with a couple of friends. "We were on our way to Sydney at the time, and obviously all of us were new to the metro system. I was the only one with the address, and we were headed to a hotel quite far away from the main city. Incidentally, one of us boarded the wrong train, and as luck would have it, his phone ran out of charge. We acted quickly, split up and searched for the train, found him and then met at a common spot later", he says with a sigh. "As far as personal experiences go, that one takes the cake!"
The exchange program had given him so much more than he could have hoped for, and had unwittingly brought upon him a change for the better. "Even in my interview with Mu Sigma, I was asked to explain about the exchange program, and they were quite impressed!", he recalls. It gave him so much exposure and tested his skills on adaptability and survivability, both of which are traits companies look for.
"It was definitely an unforgettable period of my life", he says, with a wide smile encompassing all his experiences there.