Adding a New Feather in PSG Tech's Cap: The Brussels Story
---
Techians' International Success at Virtual Steel-Making Challenge
Many people say that a mere degree isn't enough, but only a few actually live by the notion. Mr. Sethu Prasanth (B.E Metallurgical Engineering, 2010-2014) and Mr. Chandrahaasan (B.E Metallurgical Engineering, 2010-2014) emerged as the runners-up of the 8th Virtual Steelmaking International Challenge 2013-2014 held in Brussels on 19th of February 2014, organized by the World Steel Association. Worldsteel Association represents approximately 170 steel producers (including 17 of the world's 20 largest steel companies), national and regional steel industry associations, and steel research institutes. Member organizations of this association represent around 85% of world steel production.
In a competition where students from all across the globe ply their trade, how exactly did the enormous talent of these two (now) men outclass almost all.  The Bridge team decided to find out! We bring you the excerpts from the interview with the proud alumni of P.S.G College of Technology.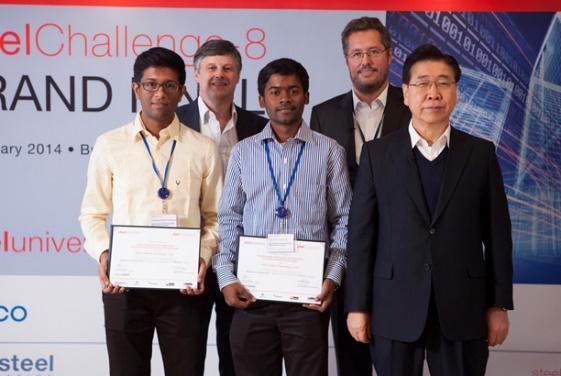 Q. We hear a lot about Virtual Steel Making Challenge and how it is the quintessential benchmark for a Metallurgy engineer. Can you tell us a bit more about what it is about and how it happens?
That's precisely what it is; a benchmark. It's a boon for every true Metallurgy engineer. Virtual Steelmaking is basically a series of realistic simulations of main steelmaking operations. The intent is to provide a close to real-time steelmaking process and this is what the challenge is based on. The challenge, being intensive and tightly contested, is divided into two rounds. Round 1 is regional and it runs online for 24 hours. The regional champions from industrial and education sectors are identified for each of the five regions (North America, Latin America, Europe-CIS, Middle East-India-Africa and East Asia-Oceania) for Round 2.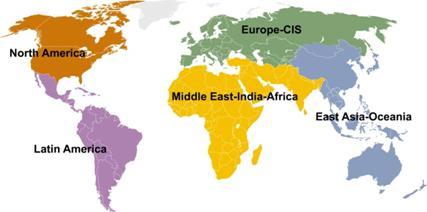 Q. We always seem to flourish in the challenge, don't we?
Yes, absolutely! Manjunathan and Chandra Prakash (B.E. Metallurgical Engineering, 2008-2012) actually won the previous edition. They were a big inspiration! As a matter of fact, they were the ones who asked us to take up the challenge.
Q. Talk about legacy! You quite apparently benefited from the challenge as a student but is it true that even real world industrialists also take up the challenge?
Yes, that's the beauty of it. The fact that we get to see industrialists in action makes Virtual Steel Challenge all the more interesting. Both students and industrialists benefit from it. It provides a better learning of steel manufacturing, steel metallurgy and its applications which, I'll be honest, is well and truly unmatched. The learning content is delivered in an interactive & informative way and it is available on PDFs at www.steeluniversity.org. The competition presented us with situations showcasing some actual scenarios of steel making. I cannot thank them enough for it.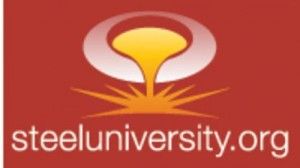 Q. Interesting! So are there any specific prerequisites for participation? I'm sure your juniors will be on their heels.
If they're not, they should be. See, one can either individually enter the competition or form a team of two. This is done under two categories; students and industrialists. The only criterion for eligibility to enter the competition is that student team members must be enrolled in an educational programme at the time of the competition. Industry team members must either be an active part of a steel industry supply chain workforce or must have a past experience in the gestalt of the industry. In short, no prerequisites as long as you're a current student!
Q. Blimey, that's awesome! Is the preparation part that simple too? You must know better.
Haha! Honestly, it's only moderately difficult. If you have a knack for it, it'll all seem rosy. Me and my friend, Chandrahaasan, teamed up for the competition and started our preparation a month before the preliminary round. And yes, PDFs that were available along with the simulations on the site kept our preparation on point.
Q. On point it was! So this was followed by the preliminary round right? How did they go?
Yep, preliminary round was key- literally, a key; a key that unlocked the door to Brussels and eventually our destiny. Round 1 took place on 12th November 2013, and lasted for 24 hours. I remember precisely. Around 2100 teams participated in total, from which ten teams were from our college and our task was to produce steel billets with a continuous casting simulator. We worked really hard and utilised all the methods that we could to strategize and come up with the best quality steel. The most cost efficient results were accepted for consideration. Following that, the selections for the next round were made. It was tiring but as it turned out, it was completely worth it!
Q. So, once your team got through the preliminary level of the competition, what was your action plan?  I'm sure it would've been immense.
Absolutely! Immense it was, but not as immense as the moment when we were invited to Brussels to compete in the Grand Final. I still have the invitation mail screenshot with me. What a day! As far as the preparation is concerned, of course we had to buckle up and improve on the simulation, so we started to explore more. We sought guidance from the faculty and industrialists in the field and simultaneously worked more on the simulations. It was a nefarious process, but one that we thoroughly enjoyed.
Q. Alright, let's talk about the finale! What was it like? How did it go? Tell us about it.
Yes, thank you. Date: 19 February 2014. Place: Brussels. Occasion: Grand Final of the World Steel Association Steel Challenge. The top five teams got selected, and we were so excited to be the first Indian team to take part in the final challenge. We were surrounded by some of the brightest young minds and global steel industry leaders from around the world. The milieu every Metallurgy engineer craves. The task we and all the teams that qualified from the five regions contemplated was to produce the most cost efficient steel using a secondary steelmaking simulator. We had two and a half hours to find the best process. Just like the prelims, we all were given the chance to take as many trials during the course of competition. However, despite all the effort, we emerged as runners-up of the competition under the student category.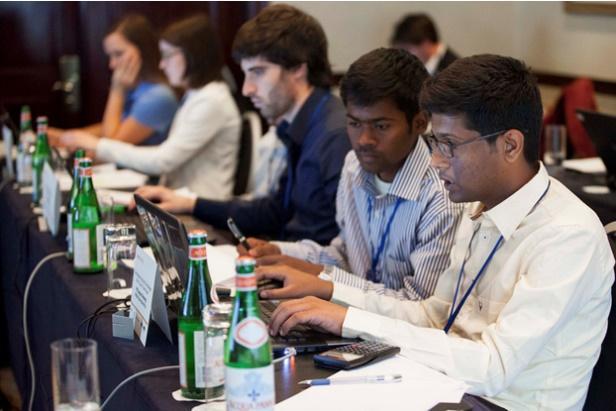 Q. You came as close as they come! We're proud of you and also the fact that you managed to meet world's biggest steel industrialist in person! How did you cross lines?
I'm glad you asked about it. So, the finale was held on World Steel Day, so all the global leaders in the steel industry were in a hall right next to where the competition was held. After the competition got over, we had the privilege of meeting many distinguished industrialists. The experience was epitomised on meeting Mr. Lakshmi Mittal; the chairman and chief executive officer of ArcelorMittal, the world's largest steelmaking company. It was something we literally dreamt of. One of the best feelings ever! A personal milestone in many ways!
Q. Personal milestone? It's a milestone for the college! You've told us in the past that you owe your success to a few key people, would you like to name them?
Yes, very few but very fundamental to my success. First up, I would like to sincerely thank our Principal, Dr. R. Rudramoorthy and our college management for the truly intangible support that they gave us. It was the first time we went global and our college management helped us with all that we needed and the encouragement coming from the Principal made us work even harder towards attaining our goal. This is not just a formality. Without their support, this would have been impossible.
Q. And that brings us to the final question! What do you have to say to your juniors who want to take up Virtual Steel Making?
I said it before and I'll say it again, they must participate in the challenge if metallurgy fills their drive. The steel sector has a role for every engineer and it is a must-take challenge for the students who want to get into the steel industry. Not only does it helps a lot during placements, but it also escalates the practical knowledge in the field of steel manufacturing, which I believe is the ultimate boon for any budding engineer. Practical knowledge beats everything!