An overview of the annual gathering by the Sportspersons of PSG Tech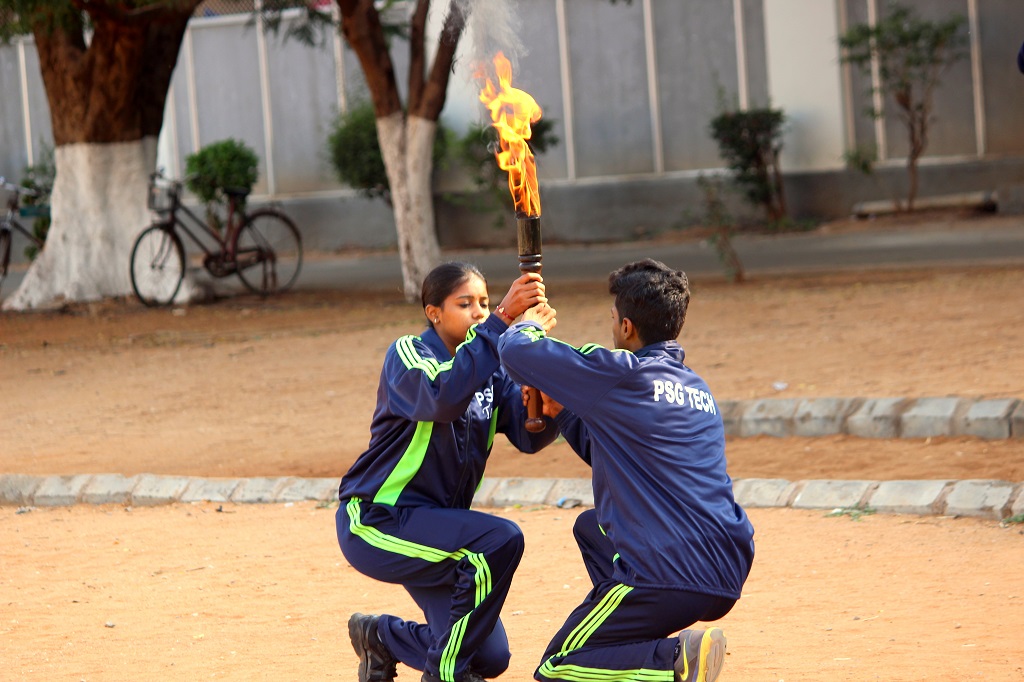 It was a bright, sunny day and several sportspeople of PSG Tech assembled at the Boys' Hostel ground at 8 am, to be a part of the Annual Sports Day. The day started off with 6 talented athletes passing the Olympic Torch around the perimeter of the ground, followed by the Captain's Oath being taken. The Principal of PSG College of Technology, Dr. R. Rudramoorthy hoisted the National Flag and declared the Sports Meet open. The prize distribution for the differently-abled sportspeople and athletics ensued. All the winners of the past year gleefully received their medals and certificates from the prestigious physical directors of CIT and staff members who constituted the dais. Later, the students dispersed for lunch.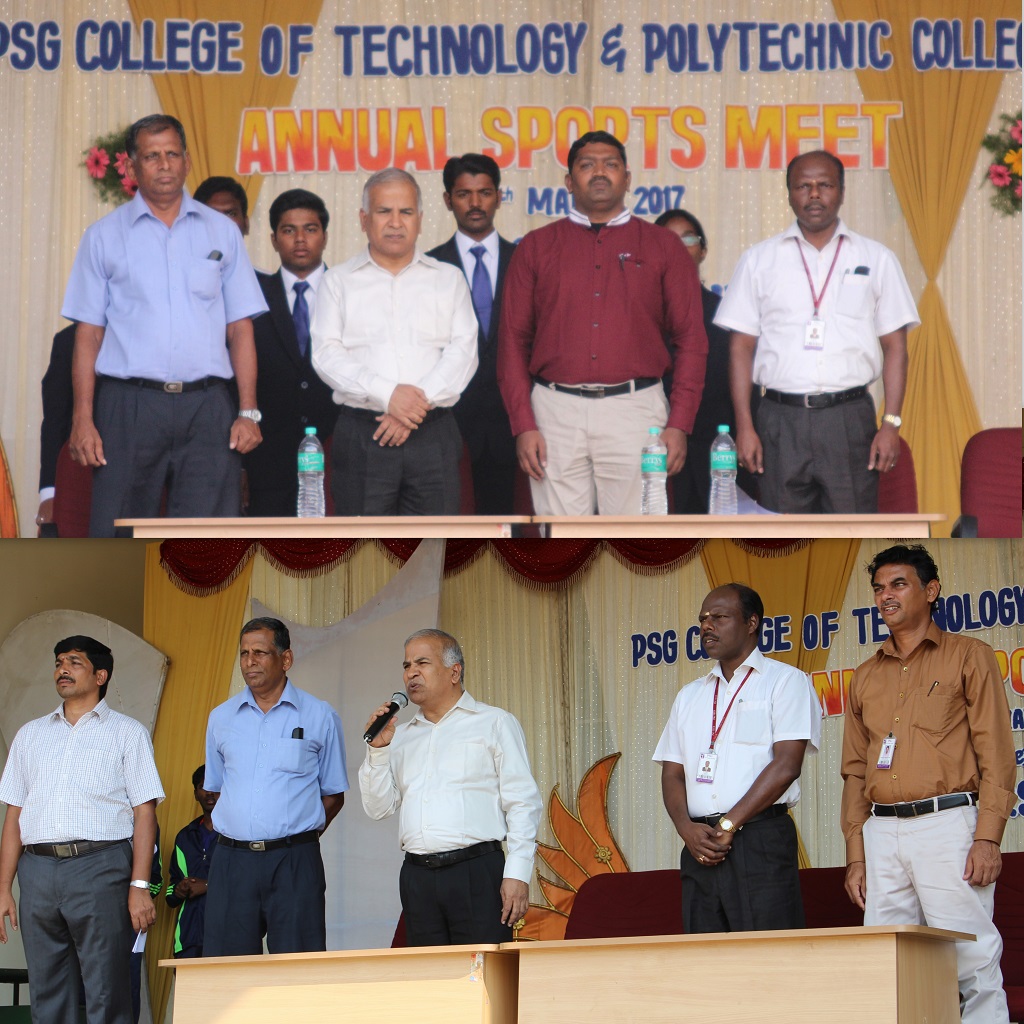 The evening session began with the Chief Guest, Mr. P. Suresh, addressing the gathering. An alumnus of PSG Tech, Mr. Suresh (B.E. CSE) was the Sports Secretary of 2002. The march-past followed. All the sports teams, led by their captains, marched around the ground synchronously. The audience feasted their eyes on this manoeuvre and encouraged them with enthusiastic cheering and clapping.  The 100 meters race and the prize distribution for Intramural games that followed kept the spectators on their toes. The overall championship trophy for men was awarded to the final years. The second year girls bagged the overall championship for women. The Star Sports Persons' award was awarded to 20 deserving players.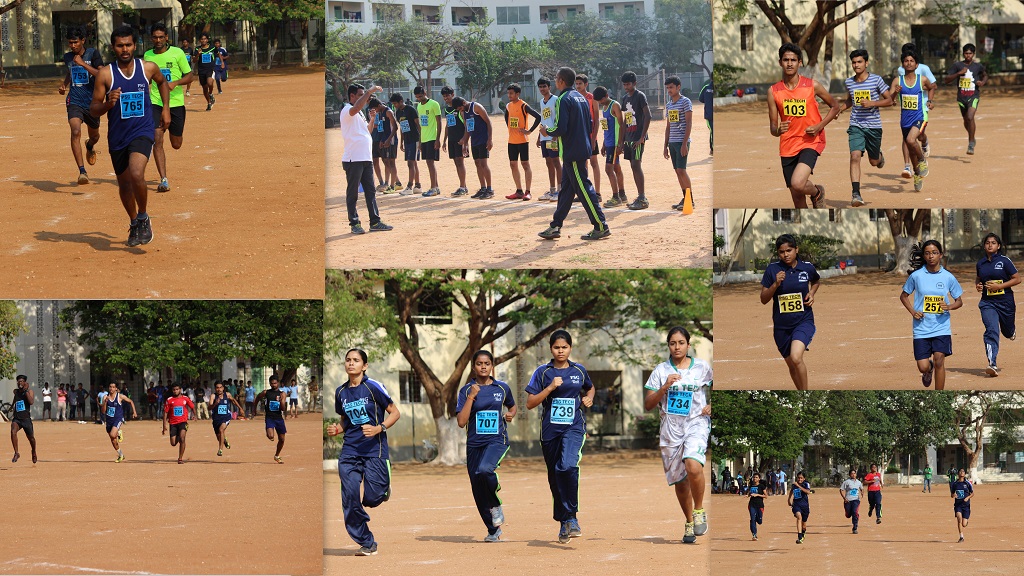 The Annual Sports Report for men was read by the Sports Secretary Mr. Nirmal Kumar (B.E. Production 2014-2017) and for women was read by Ms. Valliammai (B.E. Robotics 2014-2017), who were both later presented mementos for their dedication to the field. The Vote of thanks was delivered by the Secretary and everyone dispersed. Some were all smiles, some left with disappointment in their hearts, but every single sports person harboured a drive to outdo themselves the next year.At around 5:00 pm, the teams gracefully marched out of the ground and the Chief Guest declared the Sports Meet closed.