Challenging the Challenges
---
Not many choose to quit a 9 to 5 White Collar job, for the sake of their passion towards Entrepreneurship. Out of the few who do, not many have the determination to try even after a 100 failed efforts. Very selected few have the courage to challenge the challenges against them and produce a World class product. Mr. Gopal Krishnan,an engineering graduate from Kumaraguru College of Technology, is one among them. My PromoVideos (MPV), is well known for making story based explainer videos using animation. It has also produced viral videos which convey strong messages. Achieving is one thing, sustaining is another. Mr.Gopal, inspite of doing both, emphasizes on the importance of continuous learning.

(Excerpts from a personal interview)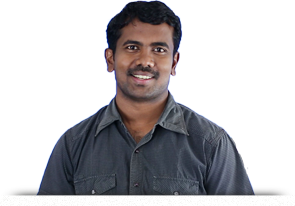 Q. How did an Engineer working in Cognizant switch over to Entrepreneurship and Marketing?
I was uninterested in programming and was not good at it either. Amidst this, I always wanted to be an Entrepreneur, not for the sake of money, but because I wanted to teach people Entrepreneurship.

Q.My Promo Videos has been one of the most innovative and successful ideas of the decade. Can you tell us about how your journey with MPV started?
I have tried about 100 different business ideas before MPV and they not just flopped but also, I had lost around 3 lakhs in the process, which almost included all that I had earned at Cognizant. Things began to fall in place, when a few of my friends and I who had lost our jobs during the recession period, formed a team, and started a small level video making business at an online business forum. After facing a lot of backlashes, we are finally at where we are now.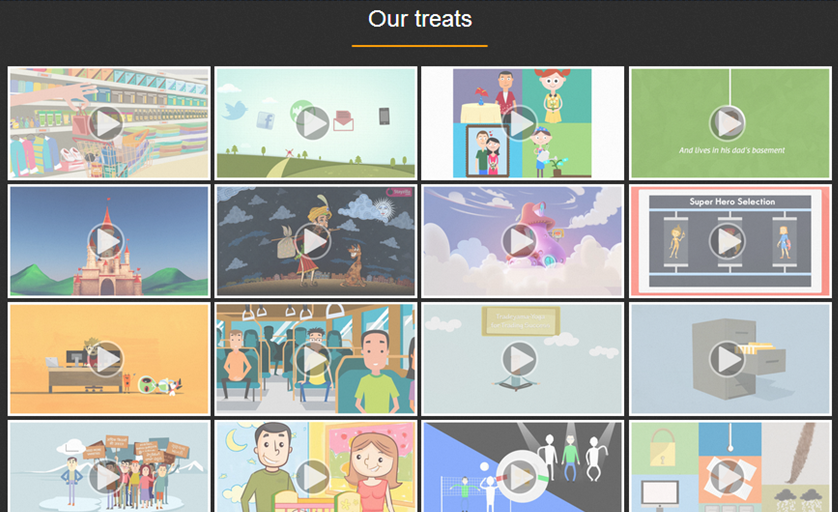 Q. Next to your explainer videos, the feature that catches our attention the most in the website of MPV is the description of your team which literally mentions about everyone who is a part of MPV. Can you tell us about the wonderful team rapport?
The first question most people ask me is how we are able to maintain a successful partnership for these many years. I would like all those involved in a partnership business to read the book, "5 Dysfunctions of a team". Entrepreneurship is a team sport. All those in the team can possess different talents but they must have the same goal. We nurture our bond through constant encouragement and regular meetings.
Q. Your client base includes big names like Flipkart, HCL, directI etc. and you are described to be someone who can brilliantly lure a customer and get him convinced. Was this art inborn? If not, can you share with us the secret of developing the same?
It was definitely not inborn. To master an art, you first need to learn it from a master. I did just that. I learnt marketing from whoever I thought was brilliant at it. I have put in a lot of time and sweat at mastering the art of Marketing.
Can you share with us one memorable anecdote in your journey as an Entrepreneur?
After so many years of failure, struggle and hard work, we sold our first video at an online forum for $5. When the $5 was credited to my account, I felt a sense of achievement, which no penny of my salary I got through my previous job gave me.
According to you, is brand building- a one time achievement or is it something a company has to work towards, every single day?
According to me, brand is not just the name. It is an attitude which is reflected in every aspect of the company. Right from the base work to the end product, everything should portray the brand it belongs to. So, of course it is something you have to work towards everyday.

Q. Can you tell us something about the art of Marketing?
People like to make their own decisions. Our marketing strategy has to be in a way that makes people choose on their own, but what they choose should be the product we want them to. It is much similar to that of a magician who makes people choose the card he wants them to. This is precisely what the art of marketing is about.
Q. What is your advice for students who aspire to be Entrepreneurs?
Learning is the key to everything. Learn by asking and learn by doing. I would say that venturing into actual business and even losing some money is of more value than doing a classroom based MBA. Success never comes at the first go; every effort takes you a step closer to your goal. So, never get depressed during a failure. Never hesitate to ask for advice and never hesitate to take a decision which you think would be right. When the fear of failure goes away, success steps in.