"So many books, so little time", said Frank Zappa. It is indeed a difficult task to choose a book to read when there are countless masterpieces out there. So, here's a list of books to help you make that choice. These books can be enjoyed by everyone but it's especially for those who love a good thriller.
1. Shall We Tell The President? (revised edition 1986)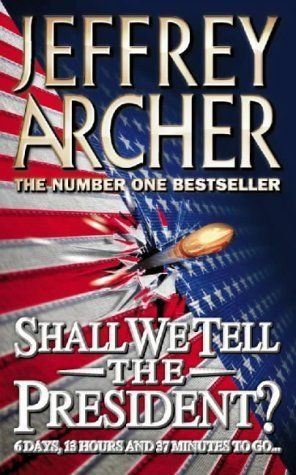 Unlike other authors on this list, Jeffrey Archer is not exactly well-known for his thrillers. But in this book, Archer proves that he can excel in any genre and is indeed the best storyteller of our times. An FBI Special Agent Mark Andrews struggles against all odds to uncover a plot to assassinate the first female President of the USA. Our heartbeat matches his as he goes around Washington DC hunting for the person behind the plot while finding time to date the breathtakingly beautiful daughter of one of the suspects. Set over a period of a single week, we can't help but finish the book in one sitting in the eagerness to find out what happens to the President when she makes the most important decision of her career. This book is the third in the Kane and Abel series but is just as good when read as a stand-alone novel as well.
2. Deception Point (2001)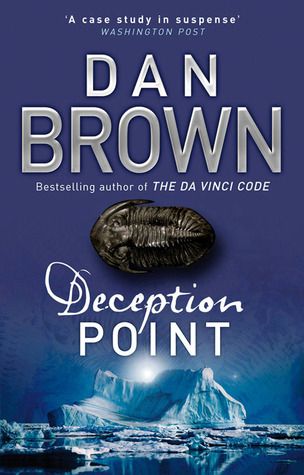 While Dan Brown is most famous for his Robert Langdon books, two of which have been adapted into very successful movies, his stand-alone novels are just as thrilling. In the third novel of his, Dan Brown tells the story of a conspiracy that has far reaching implications and changes the way we have been seeing the world. It has all the classic Dan Brown elements: a gorgeous female protagonist who ends up with an amazing guy or is already with one, a lot of well researched facts and a totally unexpected antagonist. In short, it is the perfect book to spice up your seemingly gloomy weekend.
3. Say Her Name(2014)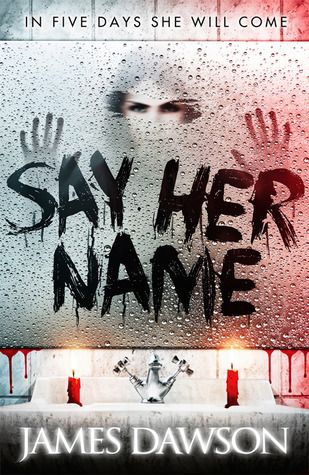 This book is set in a very familiar setting: a school, an all-girls' school to be specific. Based on the famous "Bloody Mary" myth, "Say Her Name" tells the story of a group of school girls who call out for Mary, and discover a bit too late that the stories are all true and that she'd come for them in five days. The rest of this horror novel is comprised of their perilous journey. James Dawson perfectly captures the thoughts of a defiant teenager who doesn't believe in superstitions but later gets the fright of her life as the superstition turns out to be true. What horror movies achieve with a generous amount of noise, "Say Her Name" accomplishes with exceptional writing. All in all, this is one book you do not want to read alone.
4. The Krishna Key(2012)
Ashwin Sanghi is one of India's foremost authors. In the third book of his Bharat Series, he creates a fusion of Hindu mythology and fiction to make a perfect pot-boiler. Professor R M Saini sets off on a journey all over India to discover the hidden treasure of the blue Lord of Hindu myth while simultaneously escaping a ruthless killer. As an Indian author, Sanghi covers all the typically Indian elements that give a comforting sense of deja vu. Furthermore, there is no loss in the thrill factor and he provides worthy competition to the other foreign authors in this list.
5. The Girl on the Train(2015)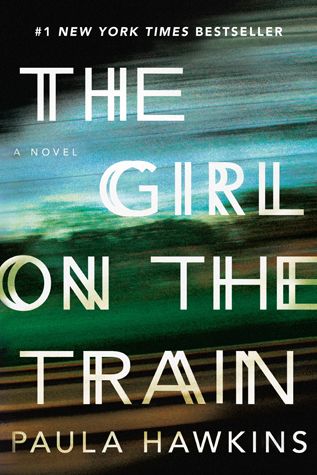 Having already penned many novels, "The Girl on the Train" is the first novel by Paula Hawkins that was published under her original name. Dubbed by many as the next "Gone Girl", this psychological thriller deals with very complex characters. It gives us a peek into their minds as the book is narrated in first person by the three protagonists. Though it seems like a slow novel at first, this tale in which "Rachel" tries to find a missing woman while dealing with her own divorce, is riveting to say the least. This is supported by the fact that "The Girl on the Train" bagged the #1 spot on the New York Times Bestseller list twice: once for 13 consecutive weeks from Feb to April in 2015 and again for 2 weeks in January 2016. It was also adapted into a movie with the same name, which was a box office success. If all this wasn't evidence enough that you should read this book pronto, I don't know what else is.
If you liked this article, you might want to read Not the Usual List of Books – I  and II
(Featured image taken from Kate's Blog )