Engineer Striking the Chords
---
There are many youngsters who really aspire to take up music as their career. But not many are ready to face the hardships that this job entails. Mr. PRASANTH (MSc. Software Engineering, 2005-10) shows us the way. After graduating, he started work in a real estate firm called Metroplots Pvt. Ltd. He then quit his job to do what he loves most- making music. He started off as a keyboardist and music arranger for other composers and is now a music director. In an email interview, he talks about his college days, Tek music, Madley blues and debuting as the music director for 'Suttakadhai'.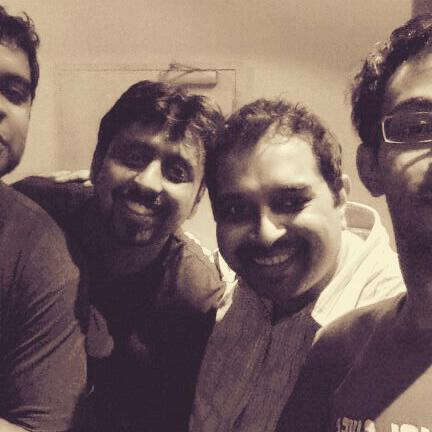 Q. Was this love for music there right from the start or did you develop a liking as you went along?
I have never really played any instrument until my ninth grade in school. I always loved music as a listener. I started playing for my school band from the ninth standard. And slowly the addiction towards music started and kept increasing exponentially.
Q. Mr. Harish Venkat and you have teamed up as Madley Blues. How did this association with Harish come about?
During my Tek Music days, we took part in a talent hunt called "Oohlalala" in 2007. Harish was part of the band 'Oxygen'. We met there and I became good friends with the band. After I completed college, I moved to Chennai. We casually started getting together and eventually, decided to make music together. We now compose together as Madley Blues and another friend, Navneeth is our sound producer.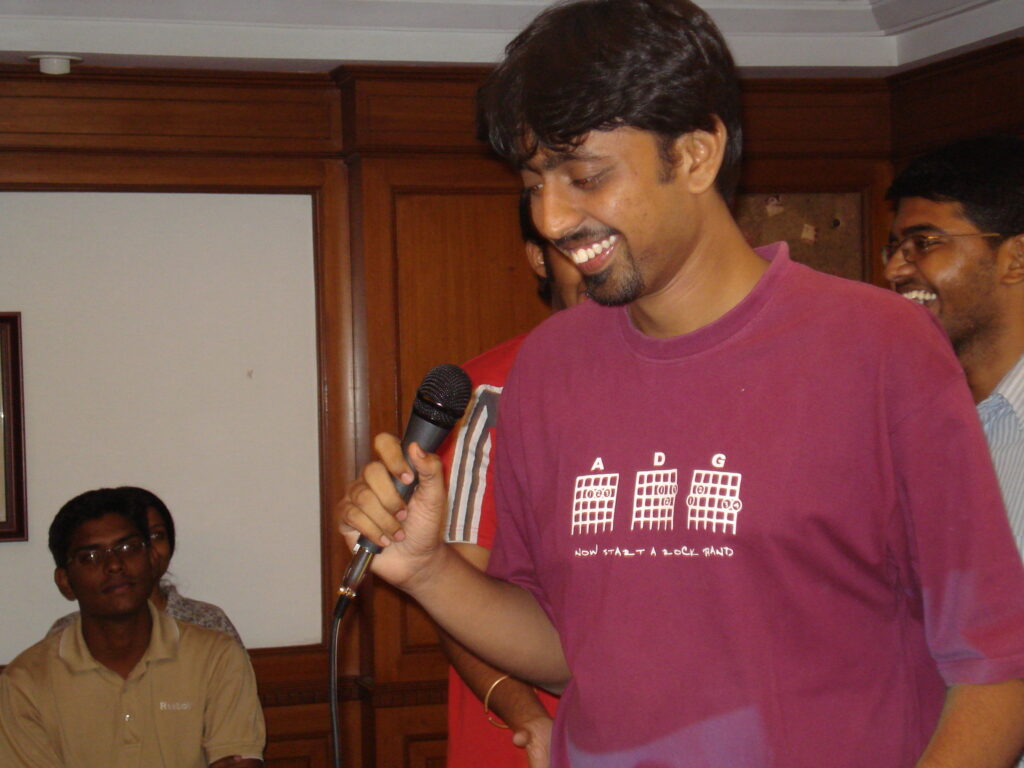 Q. What according to you is a good song? Is it just the entertainment part of it? How do you get the balance right?
According to me, there is no good or bad song. Either you relate to it or you don't. Either it hits you or it doesn't.
Q. "Madley Blues" seems to be a very interesting name for your duo, is there a story behind this name?
Yes, of course! When I moved to Chennai, I used to stay in an apartment near Madley Subway (one of the prominent subways near T. Nagar Bus Stand). We wrote a bluesy song about it and that's how it started. Frankly, we did not think too much. We just liked the name.
Q. A debut in film music in itself is a mind boggling achievement. And add to it, the legendary MS Viswanathan lending his voice for your first song – that would have been a dream come true very early in your career..
MSV singing our first song was something which was beyond our dreams. We just suggested this idea as the song demanded such a voice. In two days, they gave us an appointment to meet him and we recorded him in a week. No words to express the joy!
Q. How did the transition from a band to a film music director happen? How big a leap was it?
Both Harish and I were part of multiple bands. Though we have a lot of global music influences, we grew up watching films. We are crazy about films. But we had no intentions of getting into the film industry straight away. We thought that if it has to happen, let it happen on its own. Subu, our friend came up with the script of Suttakadhai and approached us. First, we said no because we were not sure. Then, it seemed right. The movie matched our sensibilities. We just went with the flow. Right now, the film scene is totally changing. But for us, it doesn't matter if it's a film thing or non-film thing, music is music!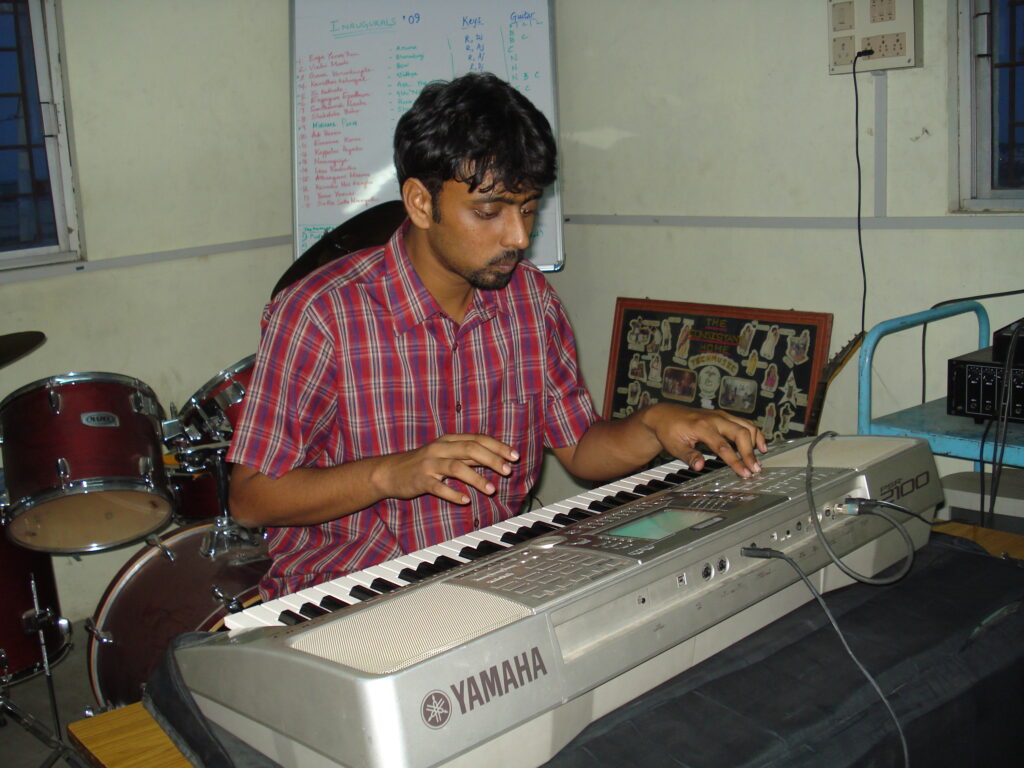 Q. Your days at Tek Music in PSG must have come in handy. What did you pick up from those experiences you had on the stage at college?
Tek Music was one of my biggest learning experiences. It is not just about learning the technical aspects of music. It is also about people, travel, being together and so many other things. All my best friends are from Tek Music. The biggest thing for me was being there on the stage with so many people. The stage teaches an artist many things that he would remember for life.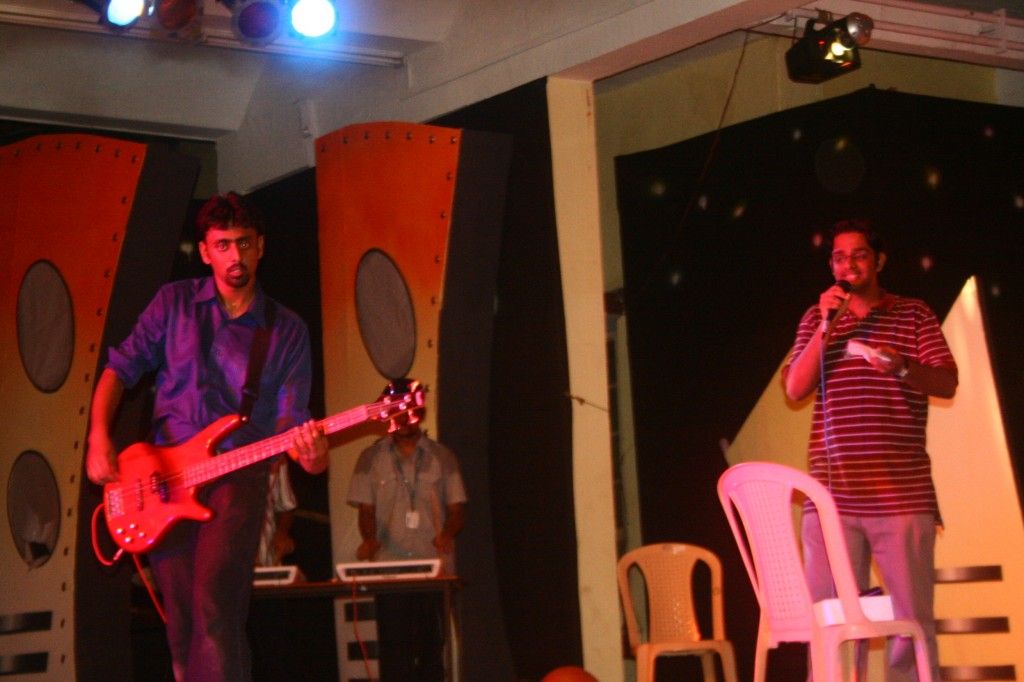 Q. Having enjoyed success in your first outing, expectations will now be high for your upcoming film 'Nerungiva Muthamidathey'. What can we expect and how do you think will be the response?
The movie has four songs. All four songs are composed with a mix of rock, and a strong Indian folk and classical interpretation. We have worked with some great musicians and the album will be released in a month's time. One of our tracks, "Yaarum Paakkaama" sung by Chinmayi, has already been released as a single two weeks ago.
Q. There is a person or an incident behind every success story. What has been that one incident that has turned it around for you?
For me, it was quitting my day job and getting into music full time. Since then, my approach towards music, life and everything changed.