Foodie's Guide to Tech - 2
---
The constant need to be copacetic is what makes engineering an arduous course. But somewhere along the way, we must have all felt that the memories we made and the life experience we gained seem to wash out all the woes. A good meal after a tough day is what gratifies us the most. And when we have an awesome gang to share the table with, the contentment becomes tenfold. Food doesn't need to be expensive to put a smile on our faces.
Scientists say that, on an average, people think about food at least 221 times a day! I feel that the larger part of that occurrence happens in the vicinity of the lunch hour. Deciding what and where to eat is a gratifying job by itself. There are lots of places to go but we especially love those that try to bring in the joy of home-cooked food. Coimbatore may not have the reputation for being a haven for foodies but it is the hospitality of the host that sets it apart.
Irrespective of where we come from or what we study, the one feeling that is common among us all is the craving for good food. After all, we are the only living thing that cook what we eat. So let us thank our primeval ancestors and look at some of the most popular food joints around PSG Tech.
Ganapathy Mess is located on VK Road and is just a 5-minute walk away from the campus. It is one of the longest serving hotels in the area with an experience of more than 12 years. It may be small but the food that comes out of the kitchen is not to be missed. Lunch hours are always crowded with students.This place is known for its special, the Chicken Lapa. All items in the menu are rather less expensive and it is probably the place where you would want to take your friends for a treat.
Not far from the College on the same VK Road, is the relatively new Hotel Sri Madurai Meenakshi. They have 2 other branches in Coimbatore and have been present here for about 4 months. They specialize in authentic Chettinad cuisine. They provide home-delivery and also have a party hall available to accommodate large crowds.This place is known for its non-veg meal combo for lunch and like all dishes, it is served traditionally on a big banana leaf.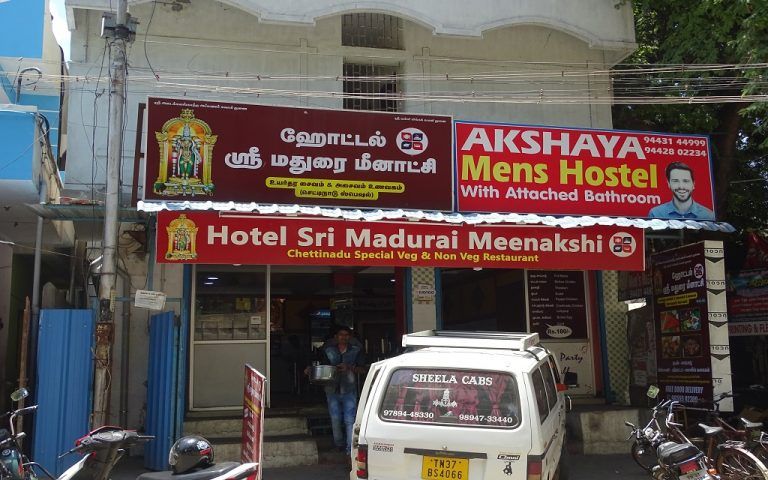 The best place around to grab a burger is Burger Ka Baap. Situated at Avinashi Road, it is as good as the name suggests. The restaurant has a humble and inviting atmosphere with reasonable prices. The best selling features are the Chef's Trade Burgers, especially the Zesty Tangle. It also has different flavours of lemonades, mojitos, and milkshakes to enjoy on a hot afternoon. Sandwiches, subs, and hot dogs are also part of the menu. Another good thing is that they don't include GST in their prices!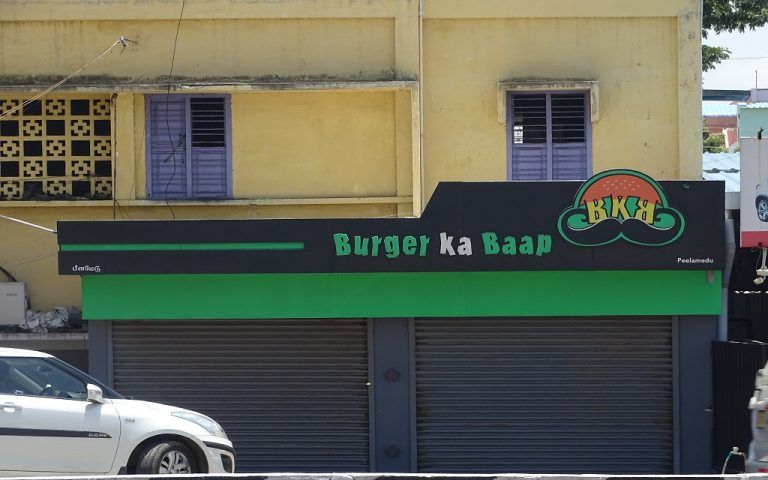 If you are a vegetarian, there are lots of places around the campus. But your best option is Sree Annapoorna Gowrishankar, located opposite to KMCH. It is quite far but is totally worth the travel. It is the largest restaurant chain in Coimbatore with 16 branches in total, spread throughout Coimbatore. Wherever you are in Coimbatore, you cannot be far from an Annapoorna. Their mouth watering sambar is 'legendary' and they cook a staggering 5000 kg of it every day. Their masala dosa is something everyone must experience.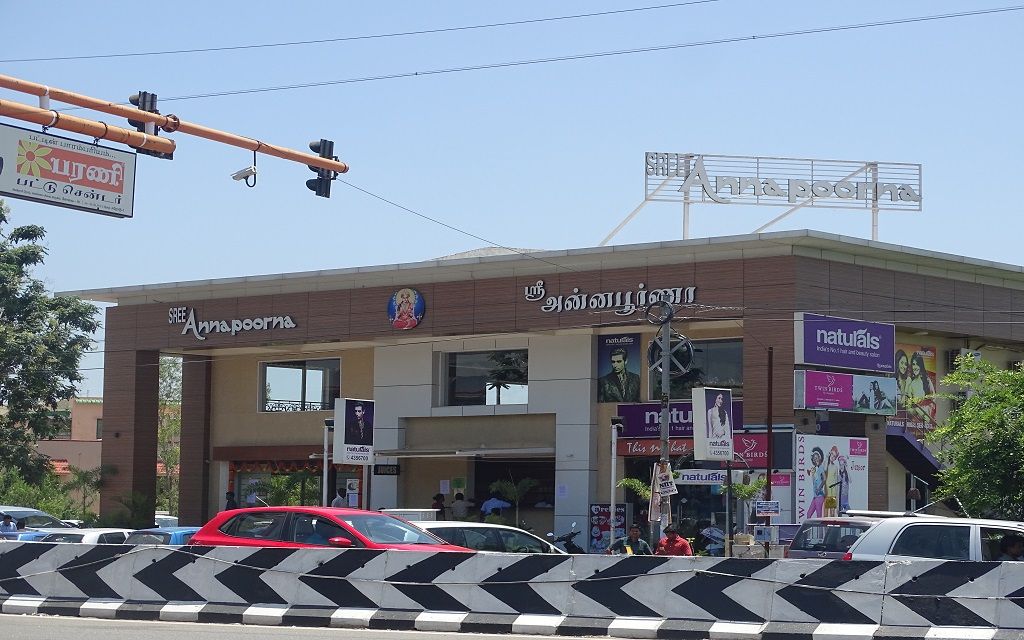 How can you end a good meal without dessert? There is an abundance of sweets and ice cream stores nearby, but my favourite is Pabrai's. It is located on the Avinashi road, near the SMS restaurant. It is one of the largest ice cream chains in India. Its ice creams are famous for being tasted by the likes of Hillary Clinton and Virat Kohli. What sets them apart is how authentic their flavours are. They provide some flavours that you probably never thought could be ice creams. Some of them like tender coconut,chandan,watermelon,lemongrass ,etc. are truly enticing. Their speciality is the Nalen Gur, made from palm jaggery.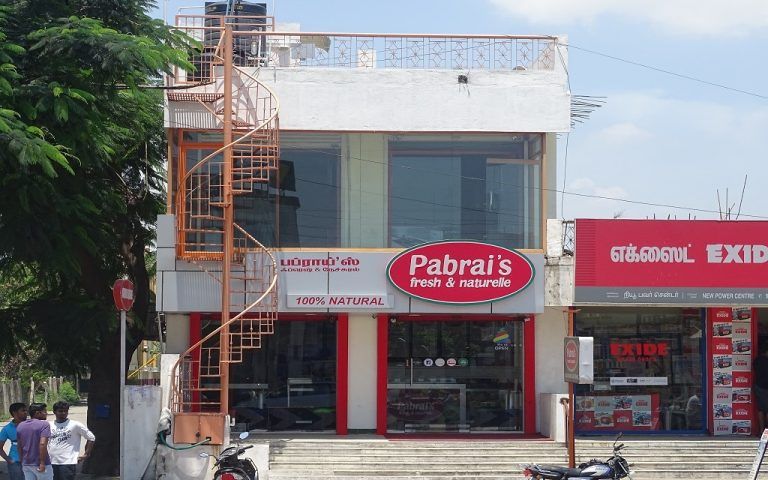 Team Bridge expresses its gratitude to all the above restaurants for their valuable cooperation. Please check out Foodie's Guide to Tech for similar suggestions.