From CBE to Silicon Valley
---
A prelude to the interview with Mr.Laks Srini, CTO and co-founder of Zenefits


One thing about our college is that an inspiring person is never hard to find here. This time, we found one such person whom we had the opportunity to speak with. Mr Lakshminarasimhan Srinivasa Raghavan (MSc Software Systems, 2000-2005) (erstwhile Software Engineering) was an all rounder during his time at PSG Tech. He was a 9-pointer, a part of Tek Music, a part of the college Basketball team, and the best outgoing student of his batch. In college, he became well known as Laks Srini, which has held on even today. After working for D.E. Shaw and SigFig, Laks Srini  co-founded a company called Zenefits along with one of his colleagues at SigFig, Parker Conrad, which provides cloud based software as a service (SaaS) to companies to manage their HR.
In 2013, Zenefits was founded with its base at San Francisco with the primary goal of catering to the HR management needs of small businesses. With a unique approach and very little competition, the company became very successful as soon as it was started. The company was able to raise 17 million dollars in Series A funding and started travelling at breakneck speed. They made it to many lists of top startups, amongst other startups like Uber and Airbnb.
Experts predicted a glorious future for the company. But the speed at which they were moving ahead backfired since they were taking in almost 100 new recruits a month, which was certainly more people than required. This led to a lot of confusion. In addition to that, problems with financial and insurance service licensing in different jurisdictions proved to be a hardship. Thus, the company had to tweak its strategies over time and make some hard decisions to live up to the promise it had shown in the beginning. Today, the company is headed by CEO Jay Fulcher, with Laks Srini  as the CTO. It is valued at $2.5 billion and is on the verge of a total revamp.
We had the opportunity to meet Laks Srini  for a brief interview when he visited the college on the 13th of November to give a lecture on the topic 'DNA Expected in the Industry', organised by the Department of Applied Mathematics and Computational Sciences.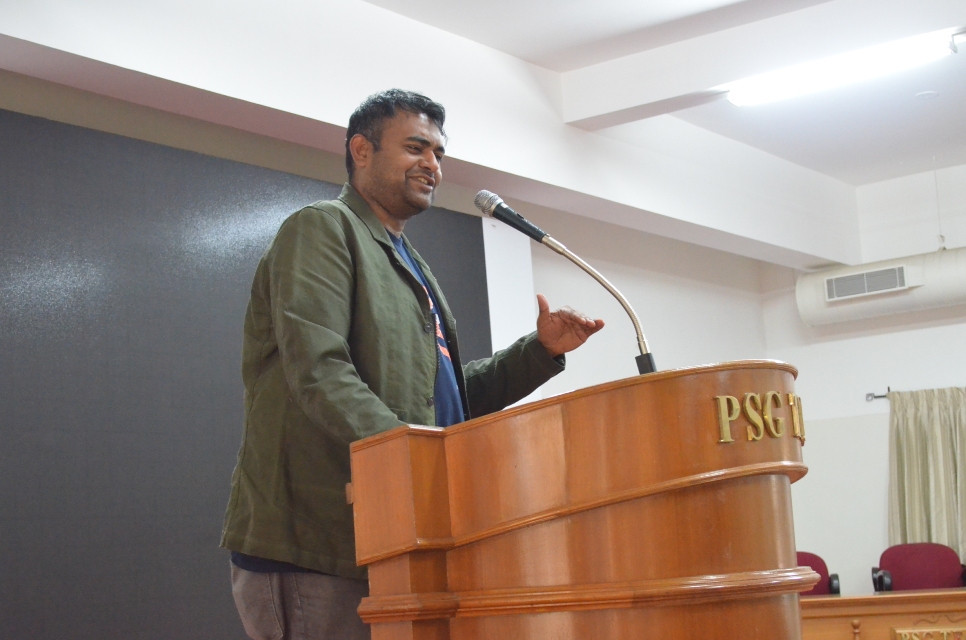 The students of the department of AMCS flocked the D block conference hall at 3:30 pm to attend the lecture. Dr. R. Nadarajan (HoD, AMCS) welcomed the audience and guests, and gave an introduction about the topic and the distinguished speaker. Following him, the speaker for the day took to the stage and spoke about his experiences in starting a company, working in one, hiring students from various colleges, and his successes and failures. He recounted his experiences of building Zenefits and explained what drove his team forward. He also spoke about how CGPA is not the only deciding factor in getting a job but only one among numerous others such as passion, interest and hands on experience.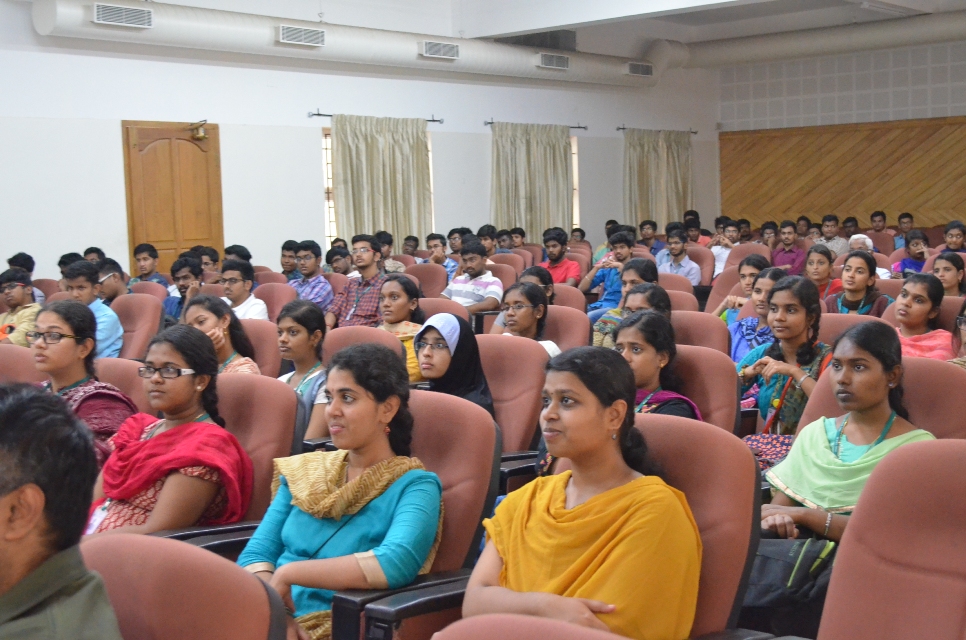 Inevitably, he also spoke about automation and artificial intelligence. He mentioned a few venture capitalists who are supporting extensive research in this field. He urged students to identify real world problems and find solutions, which could then be turned into a product or a service.
Following his speech, there was an open Q and A session. The students asked him a plethora of questions on topics such as cyber security, startups, marketing and idea generation. He answered all of their questions with the utmost enthusiasm.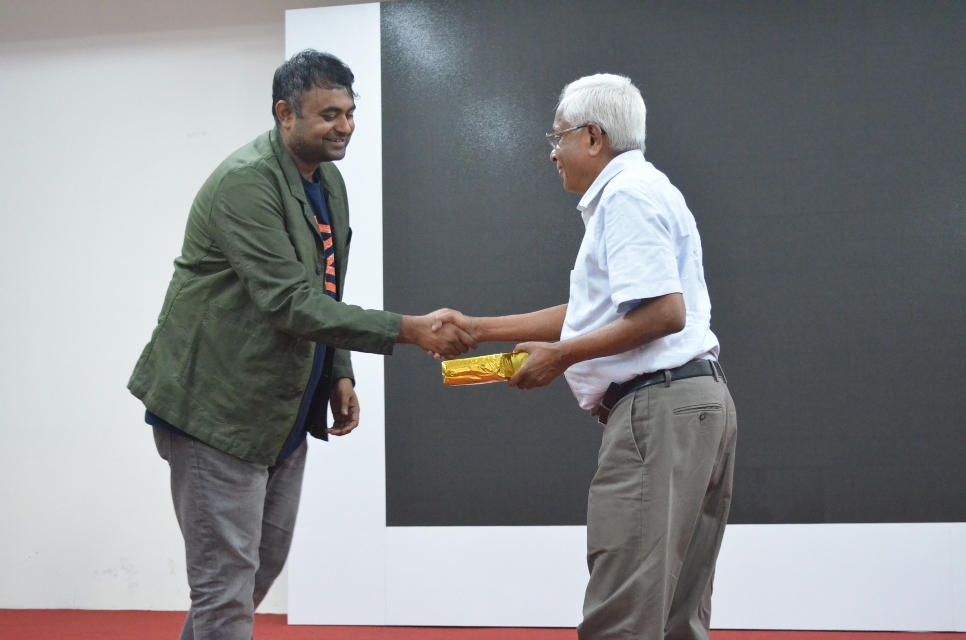 Stay hooked to THE BRIDGE to read our interview of Laks Srini, where he provides an insight into startup culture, Zenefits, and more.