Global Outreach Programmes - I
---
THE BRIDGE presents you with the first installment of the series on the various foreign programme offered by PSG Tech covering Hochschule Esslingen, Hochschule Hof and the University of Leeds.

Tell anyone here that you are a student of PSG Tech and you can watch them go "Wow". Tell people that you have studied abroad, you can watch them go "Wow" again. This article is about integrating both the "wow-s" together. PSG Tech offers numerous opportunities for students to attend a semester abroad or attend summer schools, made possible by the many MoUs we have with top universities from UK, Australia, Germany etc. To those who know not (and those who know not that they know not), we present the global outreach programmes. They do not say "It's the destination that matters, not the journey", but we do. Not restricting oneself to the cocoon one makes for himself is how a person grows and these abroad programmes help us to expand our horizons and pick up new experiences. Take a look at them and feel free to contact the people concerned if you are interested.

 1) International Automotive Engineering programme  (INTAP)

University: Hochschule Esslingen University of Applied Sciences

Type of MoU: Bi-lateral exchange studies

Eligibility: Mechanical stream (Branches comprising Automobile, Mechanical, Production)

Regular: 2nd and 3rd years

Sandwich: 3rd and 4th years

Tentative Duration: One semester (September – December)

Contact: Dr.T.Venkatachalam, Faculty Coordinator, Study Abroad programme,  Assistant Professor, Department of Electronics and Communication Engineering

Additional requirements:Possession of a passport valid during the entire programme .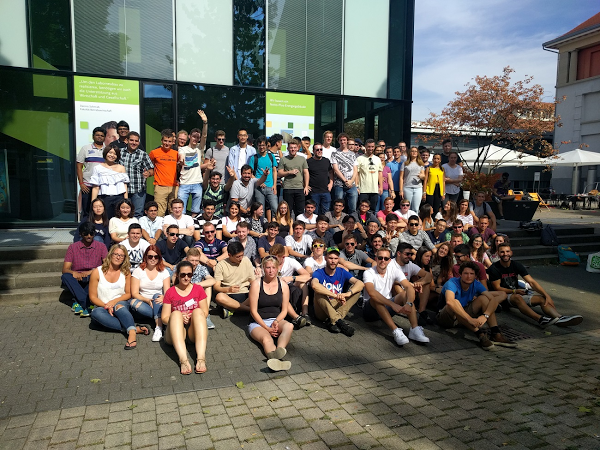 Offered by Hochschule Esslingen University of Applied Sciences, one of the partner universities of PSG Tech, the INTAP programme aims to provide an international perspective in Automotive Engineering with a dose of German culture on the side. The lectures start once a year in the fall semester, running from September to December (Christmas). Each year, two interested students – in their final or pre-final year – are selected from the Mechanical, Production, and Automobile Engineering branches based on their curricular credentials. The students have an option of selecting 3 to 5 courses, ranging from Automotive-based to German culture and language. This exchange is mutual, with wards of Hochschule Esslingen spending the odd semester (July to November) under the wing of PSG Tech. Fittingly, Esslingen is also one of the sister cities of Coimbatore.

2) Innovative Textiles and Summer School at Hof

University: The Hof University of Applied Sciences

Eligibility: Students of the department of Textile Technology

Contact: Dr. Thilagavathi, Professor & Head of the Department of Textile Technology

a) Type of MoU: Bilateral exchange programme
Duration: Either odd or even semester

An upshot of the partnership between PSG Tech, and The Hof University of Applied Sciences, is this 6 month programme in the area of Innovative Textiles, which runs either in the summer (June – November) or the winter (November – April). This programme is specific to the students of the department of Textile Technology, in their 3rd or 4th year. The exchange students are eligible to opt for courses in the PGDM/MBA programme of PSG Institute of Management. A variety of courses are open to the students who opt for the exchange.

b) Type of MoU: Unilateral summer school
Duration: 3 weeks in the odd semester

A shorter Summer School programme is also available in the same stream. Each year 3 to 4 students spend 21 days visiting the German Industries, Centres of Excellence, and go on field trips. This fruitful relationship extends beyond student exchange programmes, with the institutions conducting joint conferences, and partaking in International teaching weeks, and the like.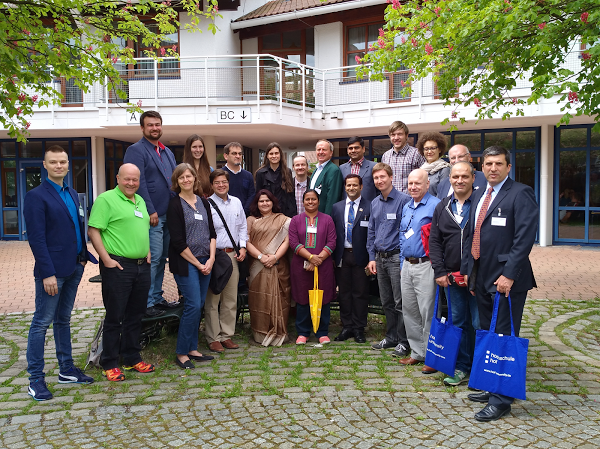 3)Summer School and Summer Internship at Leeds University

 University: University of Leeds

Contact: Dr. Muralidhar Devarajan, Associate Dean, Higher Education and Training, Manager Training, Department of Production Engineering.

a) Leeds international summer school

Type of MoU: Unilateral Summer school

Eligibility: One Semester with GPA of 8 or above

Duration: One month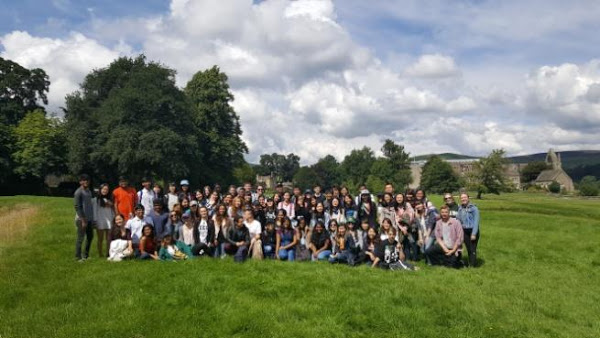 An extremely popular programme with students from around the world,and no less so with our students, this year saw 22 PSGCT students across different years and branches benefit from Leeds as well as the rich and hospitable Yorkshire and British culture.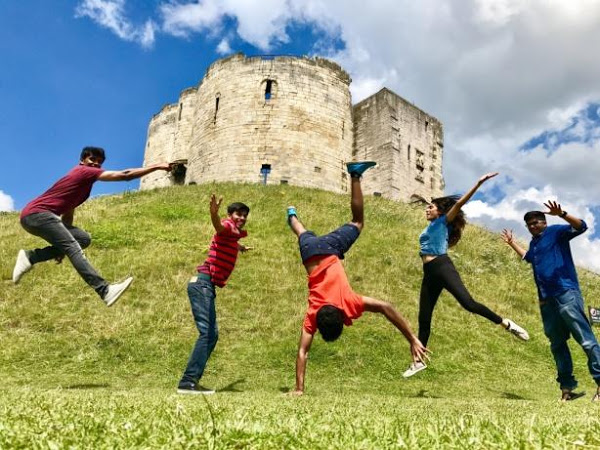 Students choose two modules during their month at Leeds, with equivalent credit transfers as per norms. Students are also taken on weekend field trips to historical places like York and Manchester, with a final weekend trip to London. This programme is open to students who have completed at least one semester with suitable credentials.
LISS is a truly memorable experience for students, with the opportunity to make many new friends from around the globe, as well as to sample a small slice of life at a leading UK University. Over the past two years, we have had several students who have gone back to Leeds to continue their education, as a result of their Summer School experience.

b) Summer Internship at Leeds

Duration: 10 weeks from May

Eligibility: Mechanical and Production SW students (3rd years), Biomedical, Biotechnology and Robotics students (3rd years)

Type of MoU: Project work

The University of Leeds is renowned for its quality and intensity of research projects. Over the past four years, several of our students – primarily Sandwich students of Mechanical and Production Engineering, as well as Biomedical and Biotechnology students, have undergone their Summer Training and Internship as a part of the ongoing research initiatives at Leeds. These projects have resulted in joint paper publications in reputed international journals (Abhinandan and Muthukumar in IEEE this year) and has provided our students extended opportunities of participation in international conferences, as in the case of Pragatheiswar who has presented end-September at the International Conference of Undergraduate Research.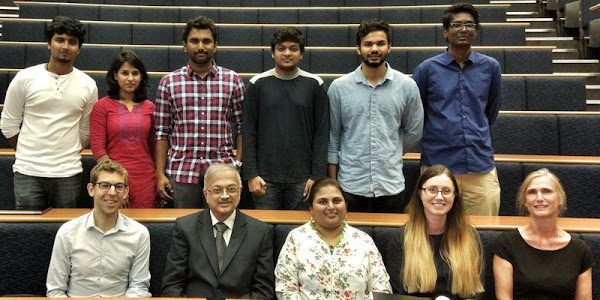 The following is a summary of the six students and the projects they worked on this year.



Apart from the usual technical and cultural learning, the students who have a passion for higher education and research in their future careers benefit immensely from this research project at Leeds. The opportunity to publish their papers in reputed journals and to present at international conferences adds significant weightage to students' placement potential and strengthening the resume for Masters' application.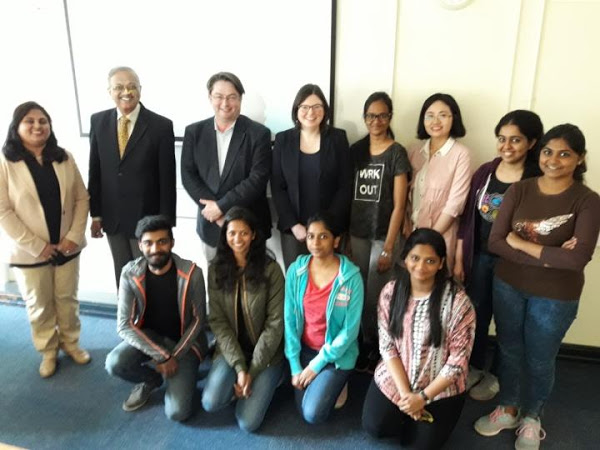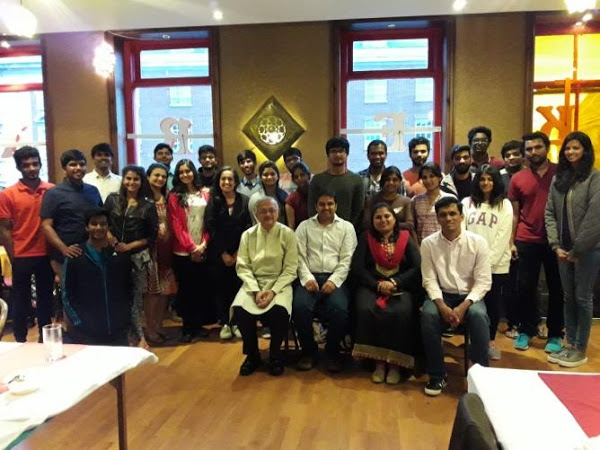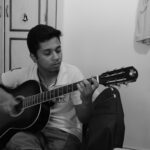 RAHUL ANAND R (M.Sc. THEORETICAL COMPUTER SCIENCE, 2017-2022) is an amateur writer trying to get the best out of himself. He loves watching movies and TV shows, reading books, and listening to music. He is a big fan of AR Rahman.

VISHNU PRASHANTH (B.E. Production, 2015-2019) is an introvert, wannabe quizzer, and is into football. He is also a fan of P.G.Wodehouse, the Oxford comma, wordplay, and Radiohead.