Go Green to keep our globe clean!
---
A brief on the institution-wide "Clean Campus" campaign
"Be the change you want to see in the world", are the words of the Mahatma. In a manner resonating with them, PSG Tech has unequivocally taken the first step toward change via the initiative taken by the solid waste management team. The "Clean Campus" campaign saw the combined efforts of all clubs present on campus to help create awareness on solid waste management, for which numerous methods were employed to develop cognizance among the student community.
The four-day event spanning Feb 19th -22nd began with a magnificent inauguration function conducted by the "CAP and Nature" club. Mrs.Laxmi Deepika (Director, IIPC(Industrial Institute Partnership Cell)) elevated the function with her presence. The Principal, Dr.Rudramoorthy and faculty advisors of CAP and Nature club – Dr.S.Jayanthi (Asst. Prof(Sl.Gr), Department of Biotechnology) and Dr.J.Hema (Associate Prof., Department of Biotechnology) inaugurated the function.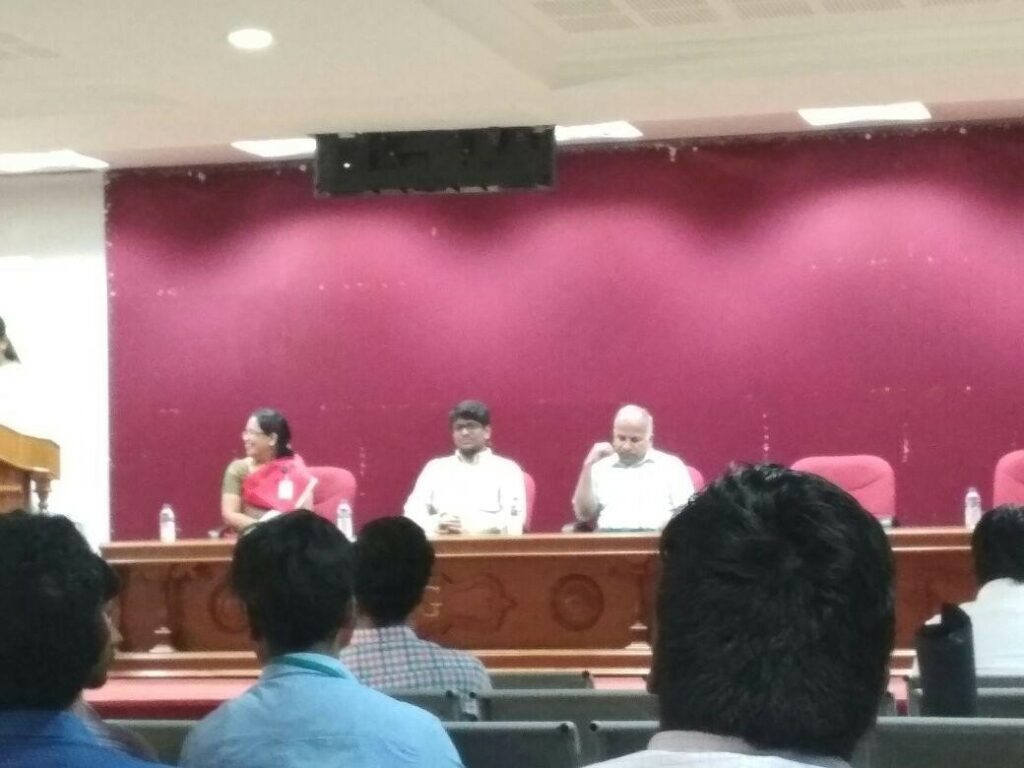 DAY: 1
"GUEST LECTURE"
A guest lecture organized by the martial arts club saw Mr.Vishnu Vardhana (Director of Zen academy, Software architect and an alumnus of PSG tech) deliver his speech on the theme "My, your and our cleanliness". He stressed the paramount role played by every organism in the eco-system in creating a better world. "Our march towards a cleaner world can be achieved through proper "ability, experience and value". So, young students like yourselves must begin taking steps toward creating a cleaner environment", he said. A fair amount of students bubbling with enthusiasm attended the event.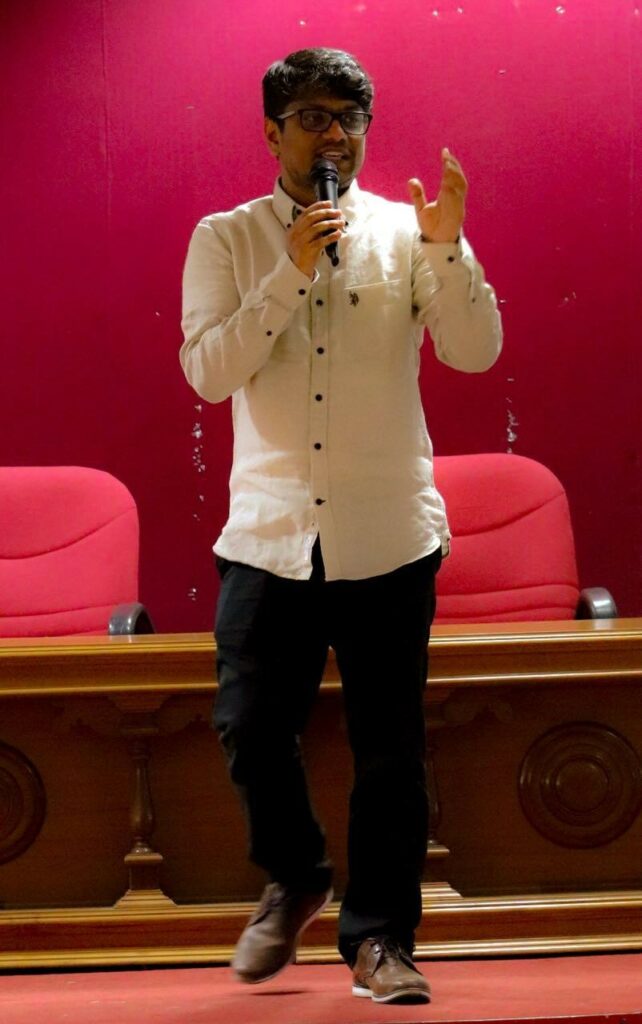 DAY 2:
"MEME CREATION"
"Memes" have become a worldwide social phenomenon and continue to be instrumental in creating and spreading awareness among the youth. The Fine Arts Club decided to conduct a meme creation program with the topic "SUTHAM SORU PODUM" being given to the participants. Memes were created by the students with an emphasis on the topic and a tinge of humour. Students were given the liberty of choosing their own templates and captioning them. This event was a great hit, as it brought out their creativity in an amusing way and saw a great number of participants.

"CONNECTIONS AND DOCUMENTARY"  
This event was conducted by the Cap N Nature club.  Connections is a very simple yet entertaining and amusing two-player game, where two pictures displayed on the screen should be combined to make a meaningful new word. Pictures depicting cleanliness were displayed on the screen, out of which participants had to make connections by virtue of clues given by the host.  
Documentaries are a platter of various disciplines. This art form educates us and gives us profound inspiration to do something useful.  This documentary was used as a  platform to present issues that our country faces due to the widely prevalent unsanitary conditions.  As the saying goes, "Pictures speak louder than words". This event definitely stirred the participants' minds to take the first step toward a cleaner campus.
"JUST A MINUTE"  
This event was also organised by the members of Cap N Nature club. Topics related to cleanliness, waste management and hygiene were given to the participants. Participants were expected to talk for 60 seconds without stammering. No one can have perfect ideas, and sharing ideas helps us create new innovations. Students were encouraged to share their views on cleanliness.
DAY : 3
"FLASH MOB"
This initiative was taken by the Dramatix club. Members of Dramatix performed in front of the F-block canteen, captivating students and grabbing their attention. Approximately 600 – 700 students gathered to witness the flash mob, whose theme stressed cleanliness. The flash mob strategy created quite a buzz among students and it had about 1K views when it went live on Instagram. This event unquestionably garnered the students' interest and proved to be a success in spreading the message.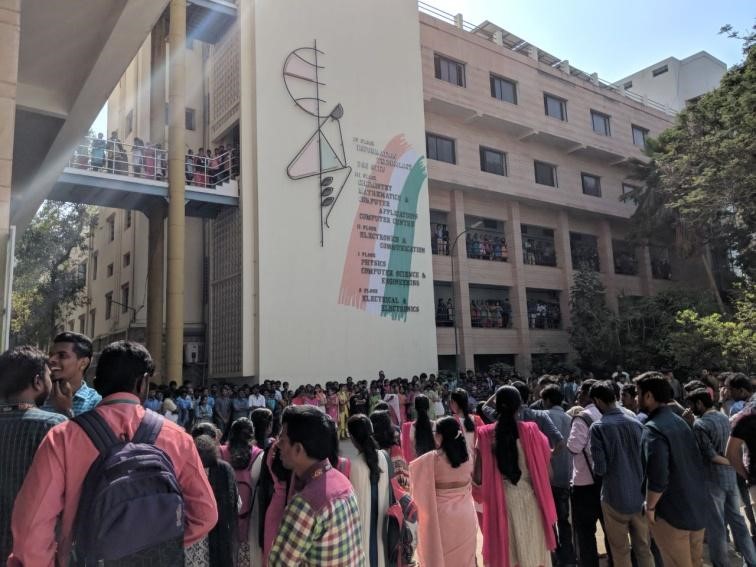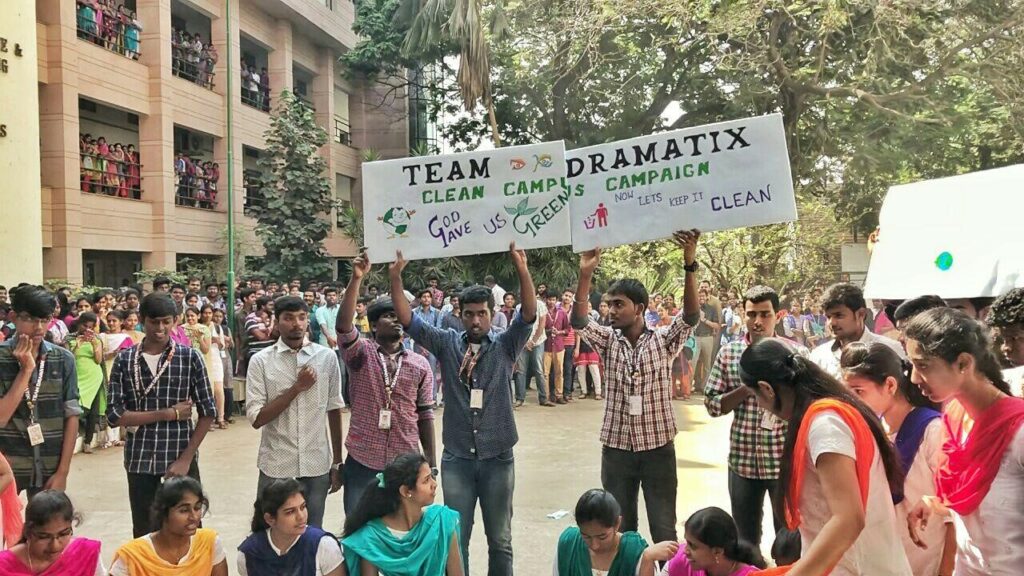 "FUN EVENT"
The artistic abilities of students were tested by the Rotaract club through their event "WASTE-O-CRAFT", which involved turning junk into pieces of art. Participants were provided with waste materials such as newspapers, paper cups, pens, used chart paper, ice-cream sticks and bottles. Students came up with different ideas and made some incredible masterpieces from the waste provided. This event highlighted the various ways in which waste items could be repurposed. Such recycled materials help conserve resources by minimizing mining, deforestation and saving energy.


"DEBATE"
Debates serve as means of gaining broad and multi-faceted knowledge. Tamil Mandram decided to test the mettle of the students by allowing them to debate on the topic "Unhygienic Practices- A Result of Public Carelessness (or) Government Incompetency". Dr.K.Menaka (Asst. Professor, Department of English) was the guest of honour. After avidly listening to the debate,  she came to a conclusion that the public is wholly responsible for the prevalence of unhygienic conditions.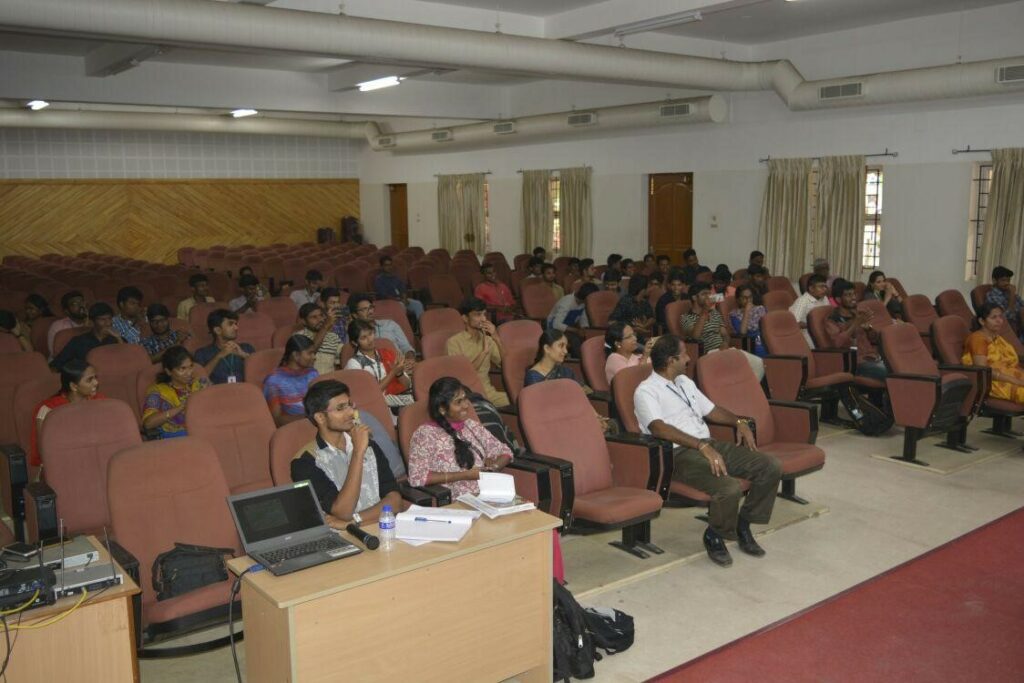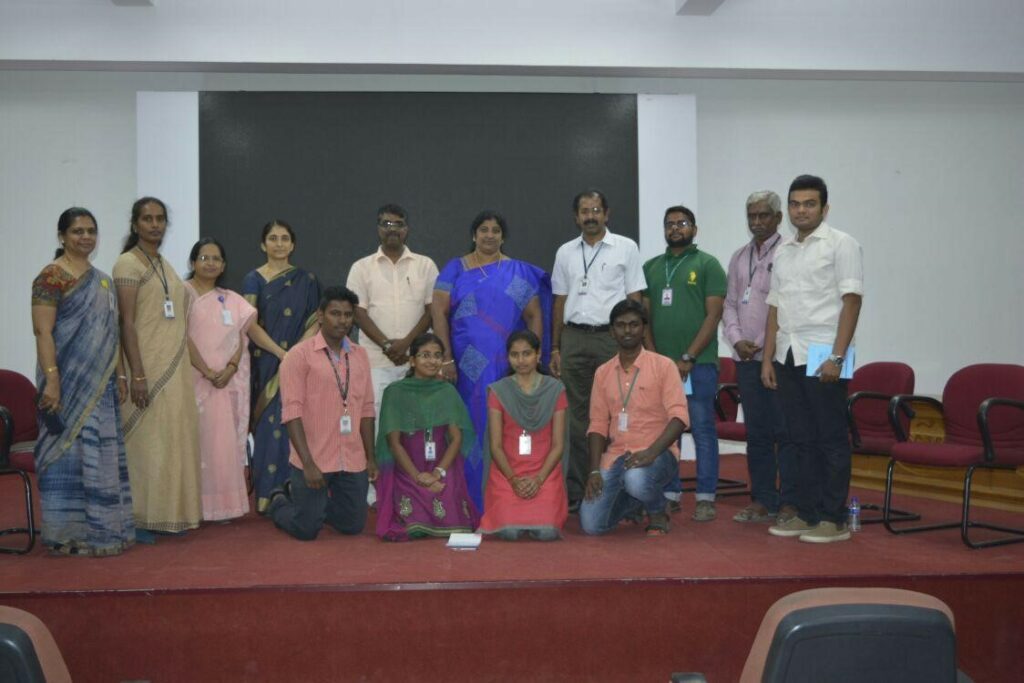 "NEST FROM WASTE"
The Animal Welfare Club conducted "Nest from waste", which focused on making utilities for animals and birds from the waste generated inside the campus. Models of dog kennels and bird water bowls were made by volunteers and displayed. The participants were asked either to replicate the models or bring out unique innovations from wastes. The event witnessed active participation and the creation of models that are of purpose to animals and birds alike.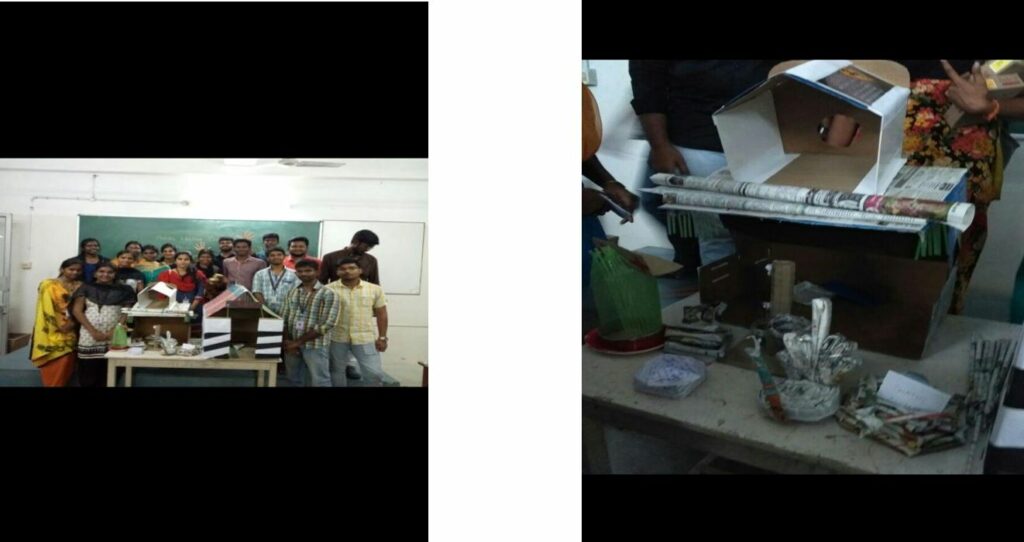 "GRIME BUSTERS & DON'T BLINK YOUR EYES"
These events were coordinated by the Women Development Cell. In Grime Busters, students had to create logos, write slogans and draw pictures related to cleanliness. The slogans and drawings conjured up a positive imagery that forced everyone to "stop and think" about cleanliness. In "Don't blink your eyes", pictures of places faring poorly in hygiene in and around campus had to be submitted. These pictures were later sent to the management and initiatives were taken to clean them.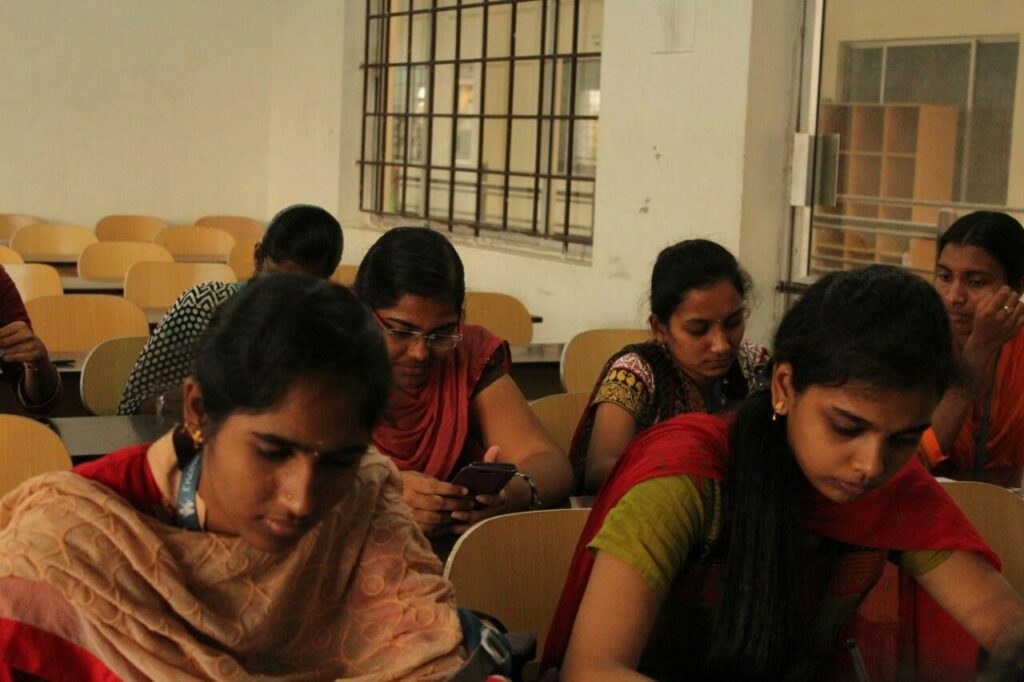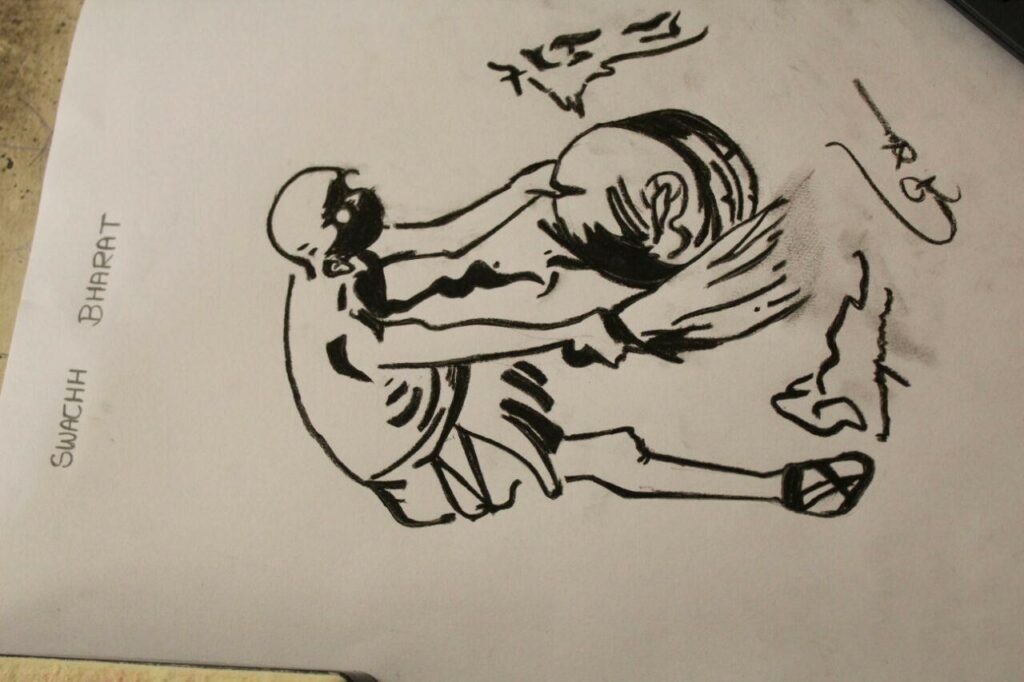 "FACE PAINTING"
This event was conducted by the Paathshala club. In accordance with the others, the theme for this event was "clean campus". Students were provided with paint brushes, paper cups and water. The event helped students communicate their ideas regarding the campaign without words.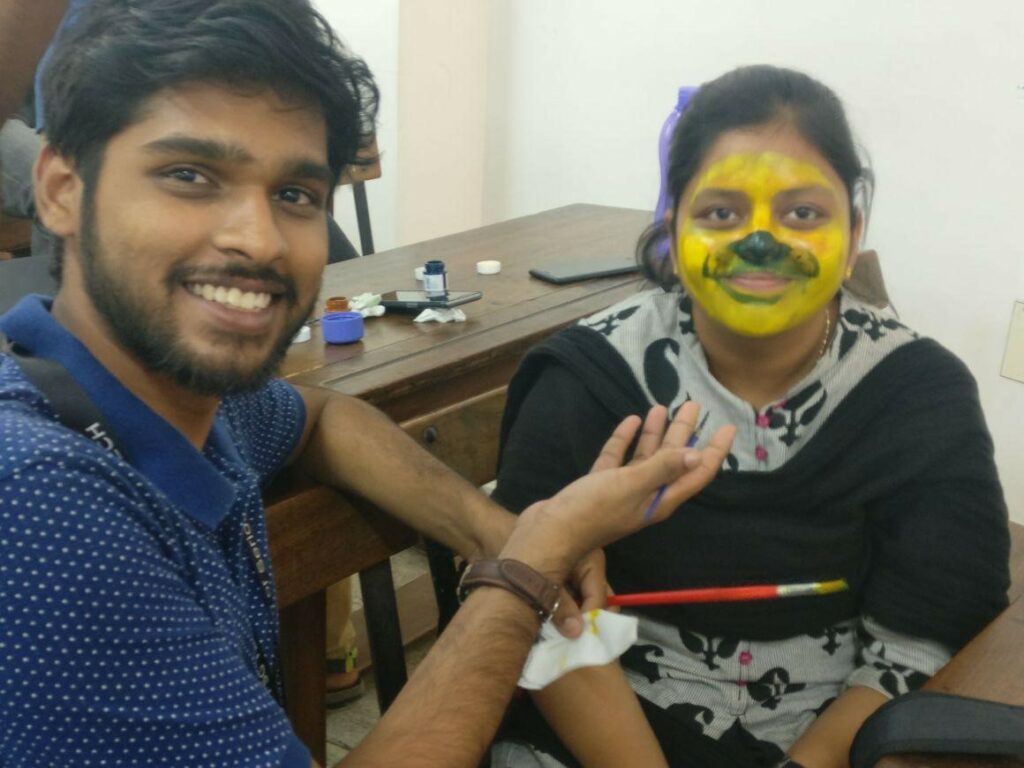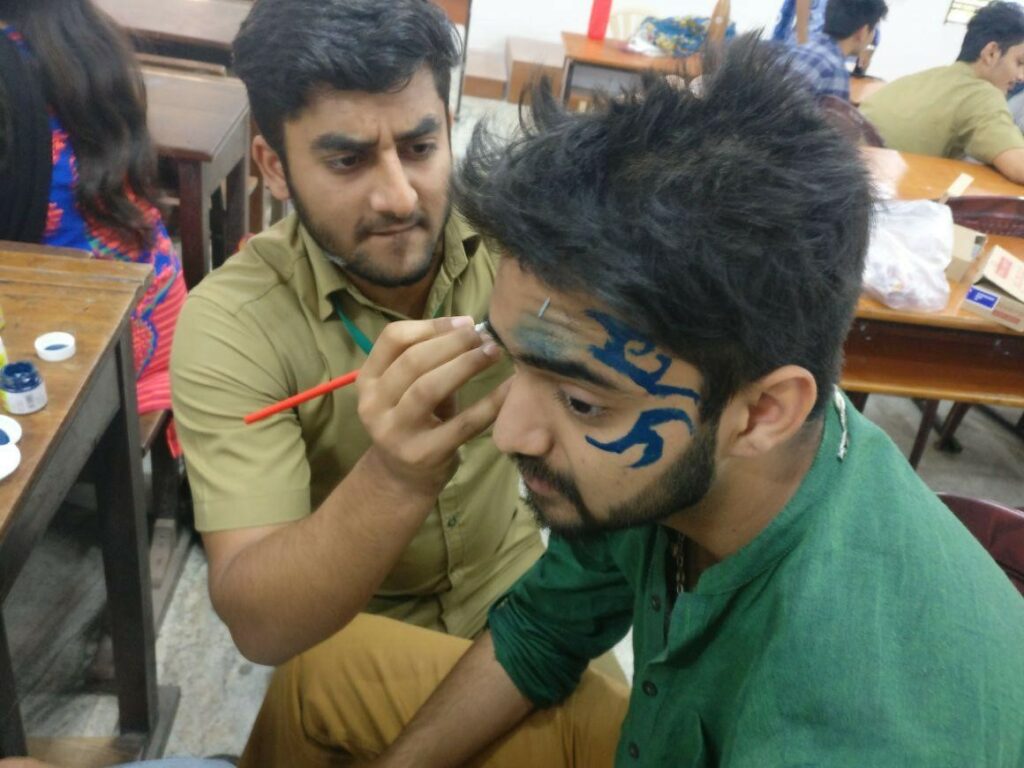 "WEALTH FROM WASTE"
The Fine Arts Club conducted a competition to evaluate the participants' artistic talents on the topic "Wealth from waste", which attracted a lot of participants from the campus. The participants came out with wonderful and inspiring sketches.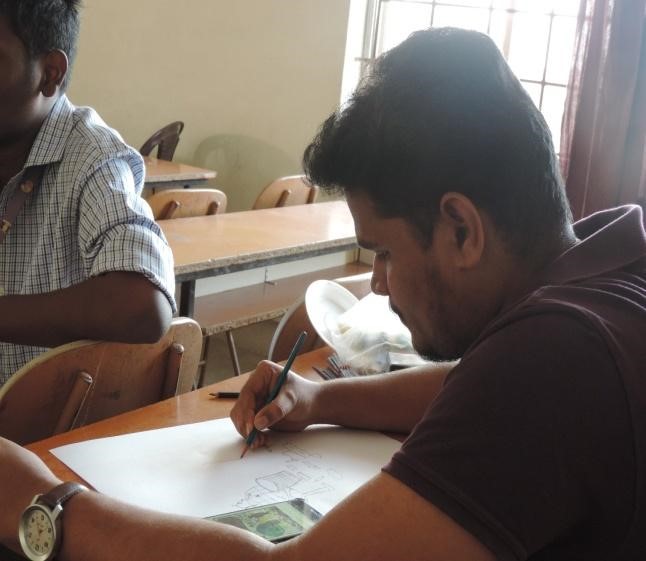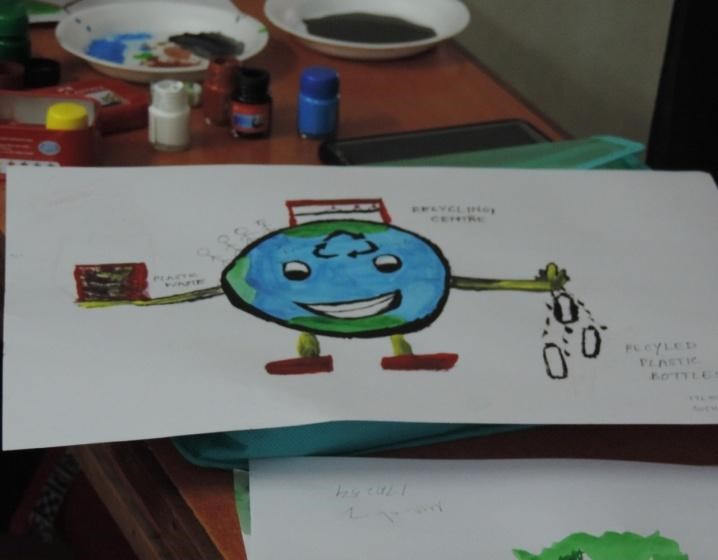 DAY: 4
The "Clean Campus" campaign came to an end with a rally conducted by the NCC. The rally's main motive was to gain attention from students and spread awareness regarding cleanliness. NCC cadets formed a human chain and stood from the Girls' Hostel to Boys' Hostel from 7.30 am to 8.30 am. The rally was supervised by Major Mr.M.D.Kannan (Head of the Department, Department of Physics) and Mr.Kathiresan (ANO, PSG Polytech). The Principal, Dr.R.Rudramoorthy also made his presence during the rally.