THIRST-E is the student-run juice shop of PSG Tech founded in 2008. With two branches, one in the hostel and one insidethe canteen, the enterprise makes a 7-digit annual turnover and is managed completely by the students of the Entrepreneurs Club. Like every other enterprise, Thirst-E also started small. The story of how Thirst-E began is narrated in this article by one of its founders.
It was June 2008, and I was beginning my fourth year at PSG Tech. Being part of the Entrepreneurs Club, ARUN SHARMA (B.E. (SW) Mechanical, 2005-10) & I (NANDAKUMAR) never felt satisfied organizing workshops, motivating others and encouraging entrepreneurship. Something was missing. I went to my friend and the then E-club secretary RAHUL SAKHAMURI (B.E. (SW) Mechanical, 2005-10) and said, "I am just not interested in all these seminars or event organizing stuff. I see the juice stalls on the main road selling a good number of lemon juices each day. Selling something like that is enough for me". He replied "Are you sure? Why do you want to sell lemon alone? Sell everything". I don't know what he meant by that, but I took it seriously. A strong support from Arun Sharma came in, "I am with you".
College isn't just reading books and getting a degree. We went and told our faculty advisor, Suresh Kumar sir, about this. He asked to come up with a business plan. We couldn't. We had the idea. Not the plan. And we couldn't put it to paper. We thought several times about dropping the idea. At that moment, it was only an urge to start something. It all turned into an ambition because of one incident.
We decided to speak to juice shop corners regarding the business, profitability and all those general market research stuff. We knew it was not going to be easy. We went to the juice shops around the campus and spoke to them. They sarcastically laughed at us as they thought a couple of college students weren't capable of running a juice shop. We then decided that we needed to prove something and show what we were made of.
Being students, we had to balance both education and the venture. There had to be a perfect plan that would earn the confidence of E-club members and others who will support us in this venture. We had to underline the critical reasons to showcase why this idea will be fruitful. Our college, being centrally located in the city of Coimbatore, had various utility stores and restaurants that were catering to the needs of the students and local residents. We have found ourselves walking numerous times to a private refreshment corner to beat the heat. We had to wait for nearly twenty minutes for our turn. The idea was simple; the vast area around our college had only a few sources of refreshment. Be it the hostel students or sportsmen who regularly play in our ground, everyone went to these places. The business plan underlined the above significant need that was what was going to make the venture successful.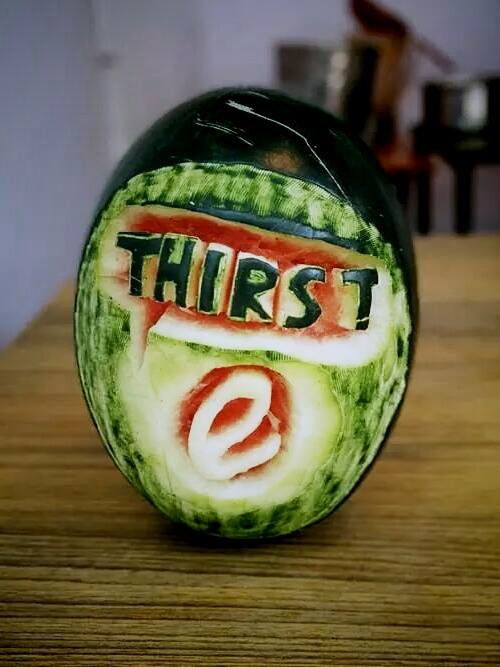 But this alone cannot prove to be a solid reason. There are plenty of other things to think about starting from the initial investment , supply chain management, inventory control, labour management, account management, etc. ,. Since this venture involves a lot of perishable goods, inventory control had to be very strategic. It would be right to say that we earned the real Mechanical Engineering degree for this and not what we learnt from our subjects. It took 2 months for me to get the proposal approved by the college administration. There were a lot of questions. How will you manage your studies? Are you from Coimbatore? How will you go home if you are into this? How will you catch people here to supply? And so on. We somehow convinced everyone. Once that was done, it was all in our hands now.
Based on my calculations, we planned to recover our investment in 7 months. That was a good figure to convince people. We were able to present the same and some of the members of E-Club agreed to put in the money needed to start-up. This was the first win for this venture. With it came more responsibility. A fridge was donated by our ex-secretary JANARDHAN RAO (BE (SW) Mechanical 2003-08) for this. We took the advantage of our industrial institute for all the civil works. We learnt a lot about the PSG Tech family through this venture.
October 1, 2008 was the day we dreamt of and we were nervous. Every worst case scenario seemed to come before us. But the venture grabbed immediate attention because it was strategically placed. The location near the basketball court was one of the key points of success. Any passerby would want to taste the product. Sportspersons became regular customers.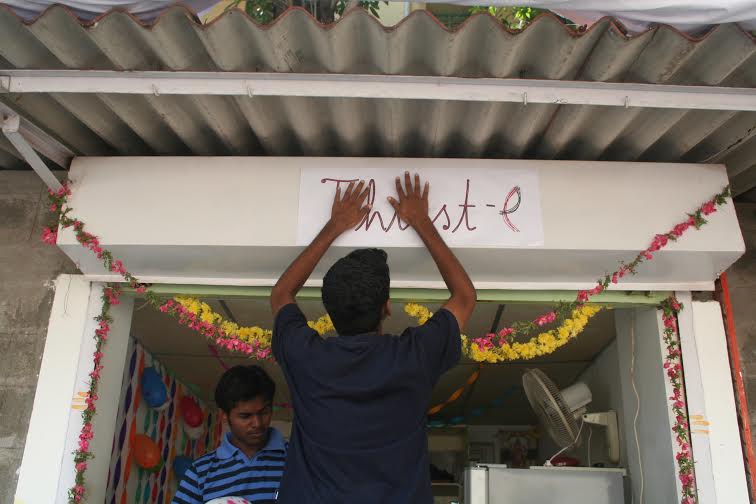 Sharma and I experimented with juices. We kept the shop open and served customers (really pity them!). We continued it even during the internals. I remember Sharma dictating from back what to write in the internals while I was peeling mosambi. Customers would smile at us doing this. Those smiles were an appreciation of the effort that we had put in, and they made us take a decision – Thirst-E should never close!
It did not seem a pain for me or Sharma to get up early at 5.30 AM and go to the fruit market and purchase every 3 days. Apart from it, either of us collected the milk packets at early hours that come for delivery to mess. We had to present the accounts at the end of the month. It was at that time, we realized what MS Excel was capable of doing. It alone was enough to manage the accounts of a medium enterprise. Sharma being the E-club's accounts in-charge managed this well.
We have to thank our class guys as well (Sandwich Mechanical 2010 batch) who helped several times whenever we needed them. From collecting milk packets when it arrives early in the morning to purchase some fruits on a short notice, they were there for us. I remember that day with my classmate. To cut costs on transportation, I called him to take his Pulsar. Prabhakar 70 Kgs, me 65 kgs, Apple 10 kgs, Orange 25 kgs, Grape box 5 kgs, Mosambi 10 kgs. All in one Pulsar. What did we save out of that? I gave him 40 rupees for fuel and saved 120 rupees. It may not look big, but it was really big for us.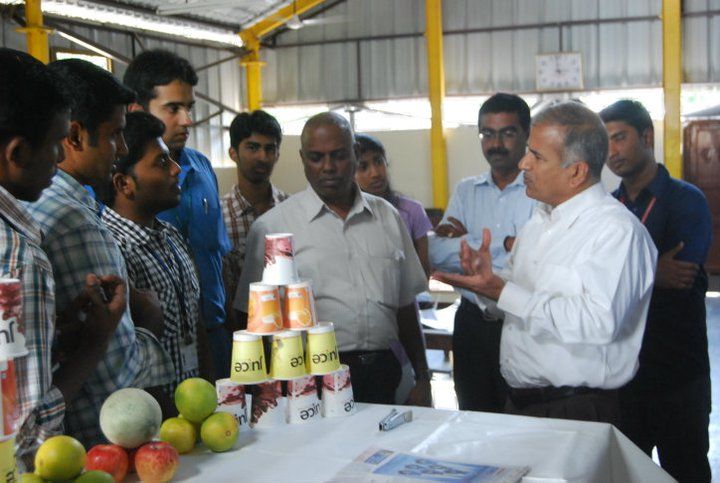 Personally, I never participated in any other college activity. I restricted myself only to run the shop well. I was the happiest person in the world when I could repay the investors in just 4 months from commencement. Every now and then we discuss on product addition and how to improve the existing business. We never went home at the same time during the weekends. Even during the semester holidays, we kept the shop running as the first years would still be there.
Once the college canteen came to know about us growing, they once ordered juice from us to be served for a staff meeting in college. They told us that they regularly ordered from outside vendors, but not anymore. Sharma and I felt a sigh of happiness and more responsible too. We submitted the accounts regularly to our advisor and our principal every month.
After six months, we knew how the business worked; how to adjust ourselves based on college holidays and seasons; what it takes to make a juice; how many days will a sack of sugar last; how to bargain for the best prices; which fruit is more profitable; which needs a tight inventory and which can long last; how much profit a food business can give; how much Annapoorna makes out of a dosa; We knew everything.
I will say this again, "College isn't just reading books and getting a degree". Personally, I felt rewarded every time we gave the monthly salary to our shopkeeper and that motivated us to get out of our beds at 5.30 AM every single day.
It has been six years since all this had happened, and Thirst-E has grown leaps and bounds. It was never about the profits or the money, but the challenge of standing against the odds and overcoming them. So, the next time you visit PSG Tech, please buy a drink from either of the Thirst-E outlets and pay tribute to the spirit of entrepreneurship.
Edited by Kasiviswanathan M