IPL 2021 - A tale of two halves
---
It maybe too critical, but to say that the team that's produced one of the most astounding turnarounds in the history of the Indian Premier League after playing game after game with nothing to lose, lost the plot when it was their game to lose. Such is the story of the Kolkata Knight Riders, as the Chennai Super Kings wrapped up a turnaround of their own that saw them bounce back from a bottom-table finish in 2020 to being crowned Champions for the 4th time in 2021.
A season marred by what was a devastating second wave of cases of COVID in India, amid the international cricketing schedule, it's taken the BCCI every ounce of its clout in the cricketing community to sneak in another month of cricketing festivities, albeit in the United Arab Emirates. For some, it brought about a change of fortunes that gave them a shot at glory even, while for others, the misery continued from where it had been left off earlier in the summer. There are a few stories, both individual and otherwise, that however, remain to be highlighted and that we shall.
The foremost of them all in my opinion, is that of the Delhi Capitals. A team being led by a young tyro, undoubtedly talented but highly inexperienced Rishabh Pant, it's safe to say that he's left the door open for greater responsibilities at the highest levels of the game with a wonderful showing in the group stages of the season. While it is true that the Capitals' tapered off towards the business end, it must go without saying that to leapfrog the eventual champions and the runners-up of the tournament and sit atop the table is no mean feat. Having asked to step into the captain's role in the absence of another young and stellar performer as a captain in just the previous season, Shreyas Iyer, Pant more than made up for his absence, juggling his roles as wicketkeeper, a batter and as skipper to near perfection and doing an exceptional job. Credit, must also be given to the legendary erstwhile skipper of Australia and coach of the Capitals', Ricky Ponting, for his role in shaping the young captain, potentially for much greater things to come. Another noteworthy individual in this team that's left a lasting impact is the young quick from Indore, Avesh Khan, whose tally of 24 wickets was second only to the Most Valuable Player of the season, Bangalore's Harshal Patel. He is the latest in a long line of quality Indian pace bowlers, primed to enter the international arena in the near future.  It is safe to say that the management will look to retain these two, going into the major reshuffle next year.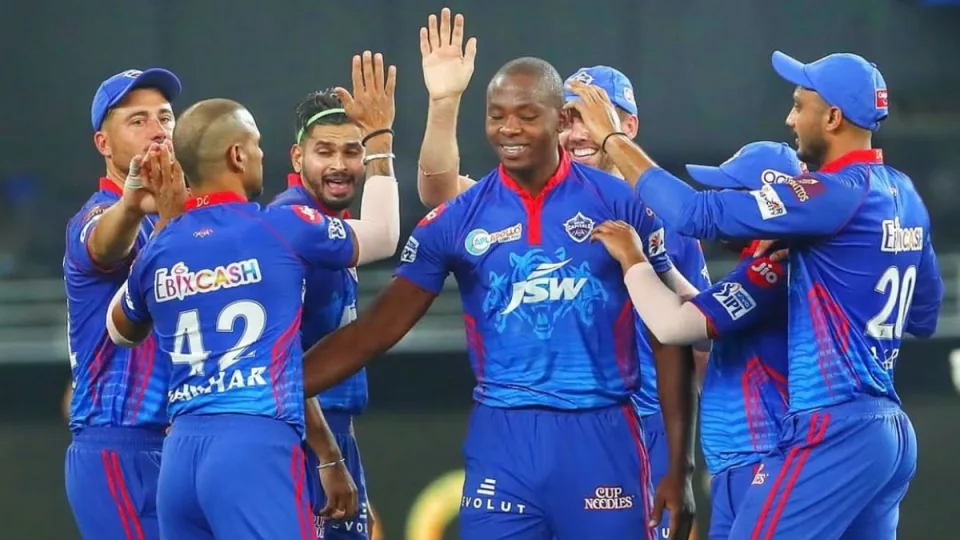 Another noteworthy tale is that of the Mumbai Indians, the perennial slow-starters and also in that same vein, the team that's won the championship a record 5 times. You almost expect them to turnover some invisible switch in the second half of every season, but at the end of it all, they're humans too. This year simply wasn't meant to be. Finishing just shy of a playoff spot at 5th, they put up a valiant effort towards the closing stages, but it wouldn't prove to be enough, but well, it almost did pay off. Needing to win their last league stage game by near-impossible proportions, it ended up being a great example of a team with the ability to do anything it so desired, to pull off an absolute upset against all the odds. Yes, they did not manage the margin of victory required, but the showing was a definite indicator that they could. Concerns however, were raised on the performances of individual players; while Ishan Kishan and Suryakumar Yadav shook off their sluggish forms to provide a late boost, the concerns raised on Hardik Pandya's fitness and form and also that of Rahul Chahar's, going into an important World T20 where they will be a part of India's squad, stand justified in my opinion. The red flags raised on Hardik Pandya are unmistakable; he's played an integral role in the Indian team as a genuine, fast-bowling all-rounder. It almost gives reason to wonder if, in the Mumbai camp's messaging that if he were to resume bowling, he might even damage his chances to be fit as a batter, that he was rushed through recovery and into the playing eleven before his body could take the strain. The Indian team management has a lot to ponder about his place in the potential eleven that takes the field against arch-rivals Pakistan, come the 24th. I would even go further to state that despite becoming a part of Mumbai's core in recent years, that he may be let go in the upcoming mega auction based on his form in the last year or so, while choosing to retain the likes of skipper Rohit Sharma, Jasprit Bumrah and Kieron Pollard. Only time will tell.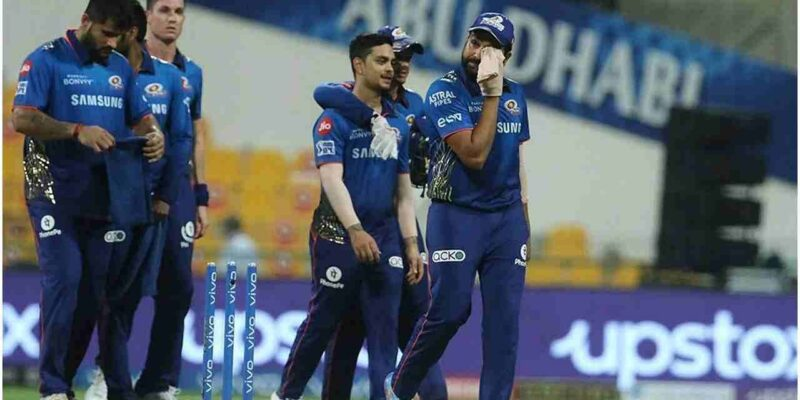 The Kolkata Knight Riders began their campaign in near dismal fashion, languishing at the bottom of the table when the tournament was suspended in the summer. Pat Cummins, their premier fast bowling option was not to return for the second leg in the UAE and owing to a sense of fear, by their own coaching staff's admission, they'd lost 5 out of their 7 games before the suspension.  Even at that stage, the top 3 spots remained with the Delhi Capitals, Chennai Super Kings and the Royal Challengers Bangalore. With virtually just one other spot on offer right from the point of resumption, Kolkata beat the 5-time champions Mumbai, an iffy but dangerous Rajasthan Royals and a top-order heavy Punjab Kings to take that 4thspot on net run-rate. This turnaround was catalyzed, even by coach Brendon McCullum's admission, by the arrival of Venkatesh Iyer into the top of their batting order. With Andre Russell not at the requisite fitness level and skipper Eoin Morgan unable to get off the blocks, Kolkata needed to stabilize their batting at the top and Iyer forged a substantial partnership with Shubman Gill, scoring 370 runs in the 10 games since the resumption including 4 half centuries. With Varun Chakravarthy and Sunil Narine stamping their authority on the opposition batting line ups on the flaccid, slow pitches in the UAE, this collective effort blew fresh wind into their sails, until they were eventually stopped by a team led by arguably the greatest captain in terms of the sheer magnitude of his successes over the years.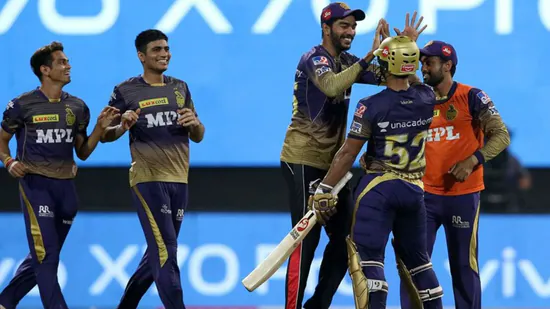 The Chennai Super Kings had, by all means, taken a battering in 2020. Having played on these very tracks last year, they'd finished 7th on the table, a result uncharacteristic of a team that had consistently made the playoffs in every edition that it had been a part of and had won the title 3 times. The Super Kings' strategy of sticking to an aging core of players had been in question since the time they returned to the tournament's fold 4 years ago. In 2018, they'd proved their critics wrong by taking the title, but the doubts were never really allayed. After a disastrous season, it remained to be seen how, despite the lack of game time for some of their seniormost players, such as skipper Dhoni himself, Suresh Raina, Robin Uthappa and Imran Tahir, to some extent, went about their plans to make a comeback. Coach Stephen Fleming candidly admitted that taking care of their core and backing them in the longer term, alongside the fact that they do not really go into the analytics, the matchups and instead depend on their instincts to guide them and identifying their in-form players helped structure their comeback and win a second title in the current four-year cycle. The arrival of Ruturaj Gaikwad at the end of the season in 2020 had also proved to be a bright spot for CSK. Having also consistently performed in the domestic circuit since then, he well and truly came into his own this season at the top of the order alongside the company of a vastly experienced hand in Faf du Plessis.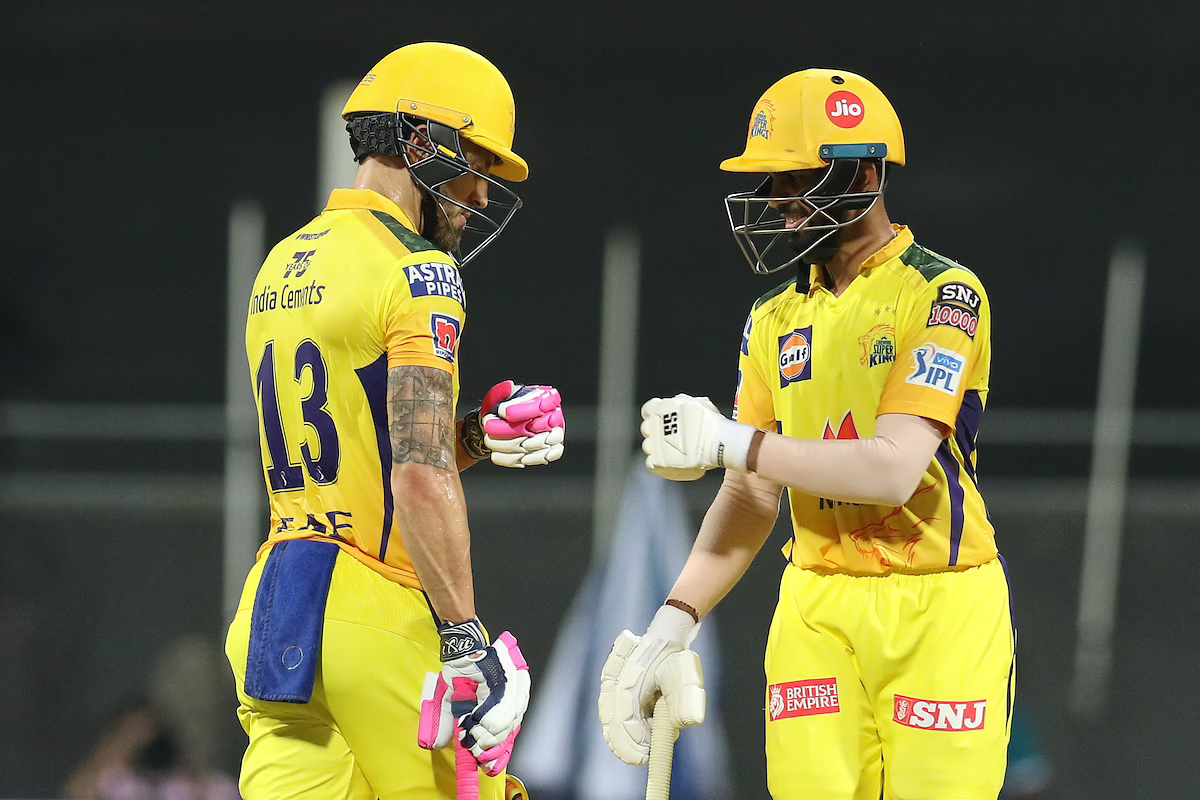 In both KKR's and CSK's road to the final, the one commonality that stands out is the captaincy of Eoin Morgan and MSD. Alongside all the praise for the players themselves, both skippers must be credited with having made some very good decisions and deployment of the right kind of players in the right situations, despite looming and rather obvious questions that were raised about their own individual form. I might even go so far as to say that for bringing on a death overs specialist like Bravo and giving him a two-over spell to put the brakes on KKR's surge at the top, and for the introduction of Jadeja despite the game still being evenly poised, Dhoni deserved that Man of the Match award on the night of the final. In his own way, despite being in his early 40's, MS Dhoni has answered every question that's been asked of him. His wicketkeeping is still as sharp as ever with a few exceptions, his overall captaincy still a cut above the rest and for all those skeptical about his finishing, just look back at his last outing with the bat. This man can still do very little wrong.
As we look ahead to 2022, some major leadership changes are in line to occur. The Royal Challengers Bangalore's talismanic skipper, Virat Kohli, in line with his plan to step down from his national duties as skipper in T20 format after the World Cup, has stepped down from his position as captain of RCB, leaving them in the hunt for another long term replacement for the man. AB de Villiers seems like an immediate option, but like Kohli, this is a man who wants to enjoy his game, not to mention that he is on the other side of his 30's, placing question marks over his longevity. It must be said that while Devdutt Padikkal looks like an option, potentially grooming him for future, rumours seem to hint at the likelihood of KL Rahul, returning home and replacing his Indian skipper at RCB. If this is true, then the Punjab Kings will also have to contend with a change on their end.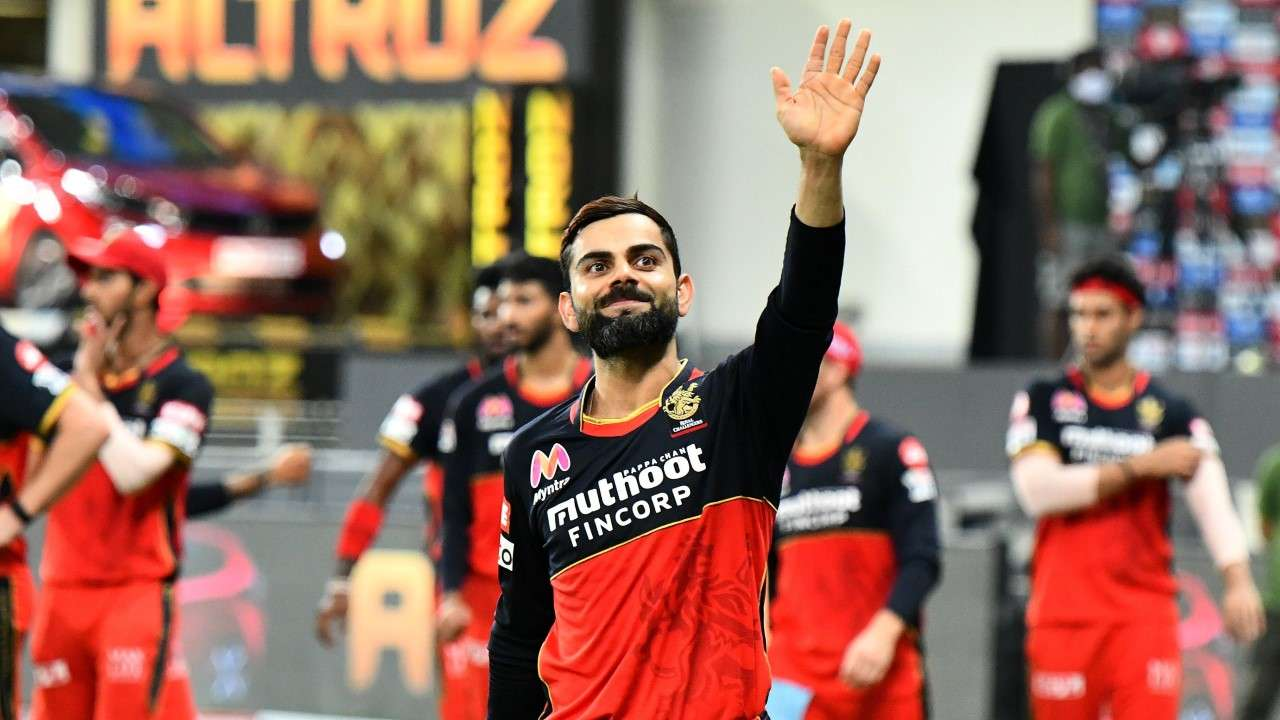 The Sunrisers from Hyderabad seem to have also unilaterally parted ways with David Warner, and unless they plan to retain Kiwi skipper Williamson, subject to his availability, they too are in the hunt for a leader. Going back to Chennai, come the mega auction, MS Dhoni has only two possibilities, and neither of them involve him going under the hammer. He's unlikely to leave the Chennai camp, but as he admitted, it is about making the best choices for the team and that their intention remains to build a strong core once again, one that will last them a long time. His previous retirement announcements came without much pomp and splendor; it is as if he woke up on one fine day and decided to hang up his boots and it won't be too surprising if he decides a couple of weeks after the triumph that it is possibly in the best interest of his team that he leave it there. But, as is always the case with MS, after years of trying to decode the man's mind as a player, then as skipper, I won't be surprised at all if whatever fun I've tried to have, I end up potentially running a fool's errand in trying to determine what his future ends up being. We do know, that if he decides to continue, the Super Kings will retain him without question.
A lot is set to change. Two new teams, as I mentioned earlier, are on their way. A mega auction is scheduled to take place. Leaders are stepping down and amid all this, the question that still remains though, is this; he's played into his 40's, he's won more trophies in this game than most else, he's bounced back from that drubbing in 2020 and he remains a central character in any description of the history of the Indian Premier League, and by extension, also of modern Indian cricket. What more has MS Dhoni left to prove that he is among the greatest to have played the game?