Excerpts from an interview of an alumnus working out her dreams in TeamIndus on a flight to put a rover on the surface of the moon and win the famed Google Lunar Xprize
When I heard that J. J. Abrams produced a documentary of TeamIndus featuring an alumnus of our own, Ms. DEEPANA GANDHI (M.E – Control Systems,2011-13), I was ecstatic and beyond words. From Star Wars to Star Trek, the latest endeavour of his brings to our attention the journey and the struggles of a young woman from Ooty striving to put a robot on the crater-surface of the moon in an ambitious attempt by the tech start-up.
Taking Kalpana Chawla as an inspiration, she decided to put herself in a path aiming for the moon by entering this 10-year project to keep doing what she loves to do. She was pleased to respond to THE BRIDGE amidst her arduous schedule with but a year to their launch, as she explains her desire to inspire people, especially girls, to aim for the skies.
Math when mixed with science – That is beautiful
Q : How would you define Deepana's pursuit through your own eyes?
A Girl with love for all things space and science & full of dreams.
Q : Can you elaborate on your work in Team Indus? What were the high points in your career?
At TeamIndus, I work in the Flight Dynamics Subsystem (FDS). Our team is responsible for the design and analysis of guidance, navigation and control of the spacecraft from the time it separates from the launch vehicle till it's touchdown on the lunar surface.
In the few years of my career, I would say that the most important phase was when I joined ISRO for an internship. That helped me gain a place in TeamIndus. Now, every day, there awaits a new challenge and it provides ample experience and new learning as we get to interact and work with some of the best scientists from ISRO.
What we are doing is completely math
Q : What was your experience in the making of the documentary "Moon Shot" on behalf of the team?
I was happy to represent TeamIndus in making of the documentary "Moon Shot". It was a kind of new experience and gave me the opportunity to reach out to students who are aspiring to achieve great things.
Q : Was there a time when your work demanded knowledge out of your expertise? How did you manage the situations?
Yes, there were certain instances where I had to go out of my comfort zone and complete few tasks. But I'm always curious to learn new things and I do it quickly too. So, I think being inquisitive and having an open mind helped me, to a certain extent.
Q : How did you find joining a new start-up with a very ambitious dream against the conventional mindset of placements?
When I first came to know that an Indian team is attempting to land on the moon, I instantly knew that those were the bunch of people who have similar dreams. So, I felt that I had to be part of such an ambitious effort. TeamIndus suits the one who is very passionate about attaining one's particular dream and strives hard towards it.
Q : What was your experience growing up in a rural, but rather beautiful place like Ooty?
Ooty is a reputed place for providing good education, which built a strong foundation for me to keep going in the right direction. I am actually quite happy that I had my schooling at Ooty. Despite the locational constraints, it all depends on how you expose yourself towards growth and make the best out of available resources.
Q : How did your education help you succeed in your career and tackle real-time problems?
Education means to acquire some set of skills along with the knowledge of the subject. Education when taken with utmost care makes an individual equipped and stable in the field he/ she belongs to. The same helped me in solving my real-time problems throughout my career to attain success.
Q : How would you describe your time in PSG Tech? Which facet of learning here was it that happened to prove a valuable addition to your life?
Each and every second I spent in PSG Tech was loaded with information. The teachers, with their vast experience and the well-equipped laboratories gave me great exposure and practical knowledge without any prejudice. The syllabus is also well designed in a way that it gave me precise insights in my fields of interest. I enjoyed every single day learning new things with all the facilities available there.
Q : On a general note, what is the scope of Axiom research lab after the Google X Lunar Prize?
Currently, our focus is on building technology to land on the Moon. This mission has allowed us to develop capability for other space applications such as satellites, which we are looking to explore on completion of the Moon mission.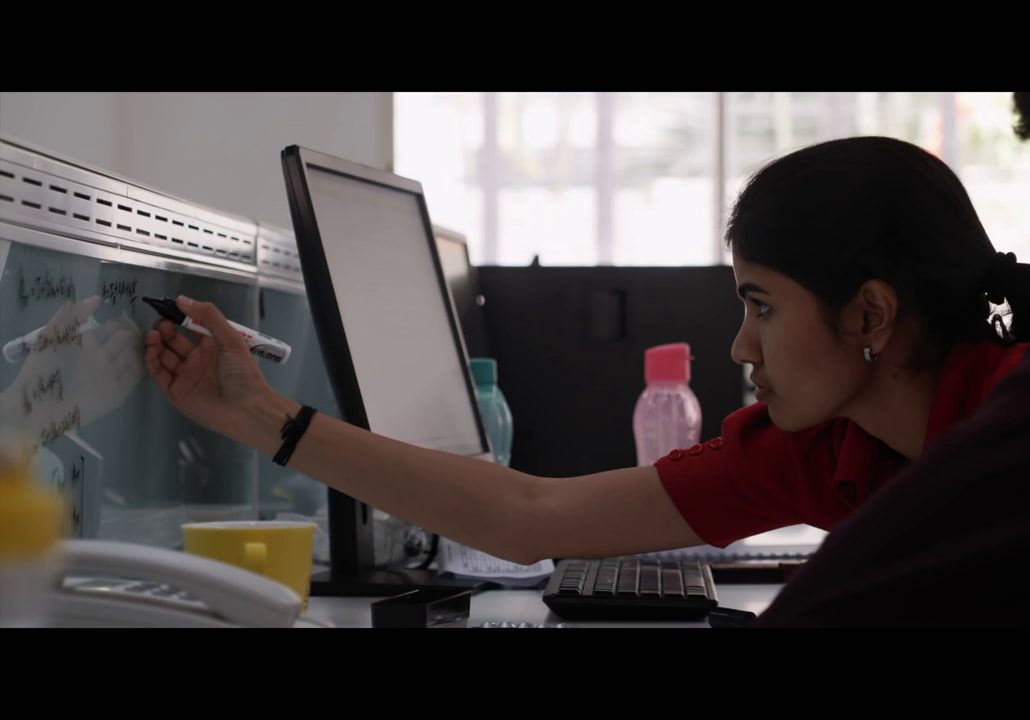 TeamIndus is one of the leaders among the teams in the race to moon, which secured the launch contract for their rover in the PSLV-XL ride on December 1, 2016, and with the well-known achievement of getting $1 million interim milestone prize. The team plans to launch at the end of 2017 and to plant the Tricolour flag on Republic day, 2018.
THE BRIDGE extends their warm wishes to Ms.Gandhi for her work on algorithms to guide the shuttle successfully and for TeamIndus to make India the 4th country to land on the lunar surface.