Nach Deutschland und zurück (To Germany and back)
---
A brief account of my study abroad semester in Hochschule Esslingen, Germany
Germany – 'the international hub for cars and precision engineering'; so when I heard about an opportunity to spend a semester there, I went all in. After consulting the past exchange students here, I was further motivated to study there. It turned out, I had a pretty good hand and I was one of the nominated students from PSG Tech to pursue the INTAP student exchange program (for my 5th semester) in HS Esslingen University, Esslingen am Neckar, Germany.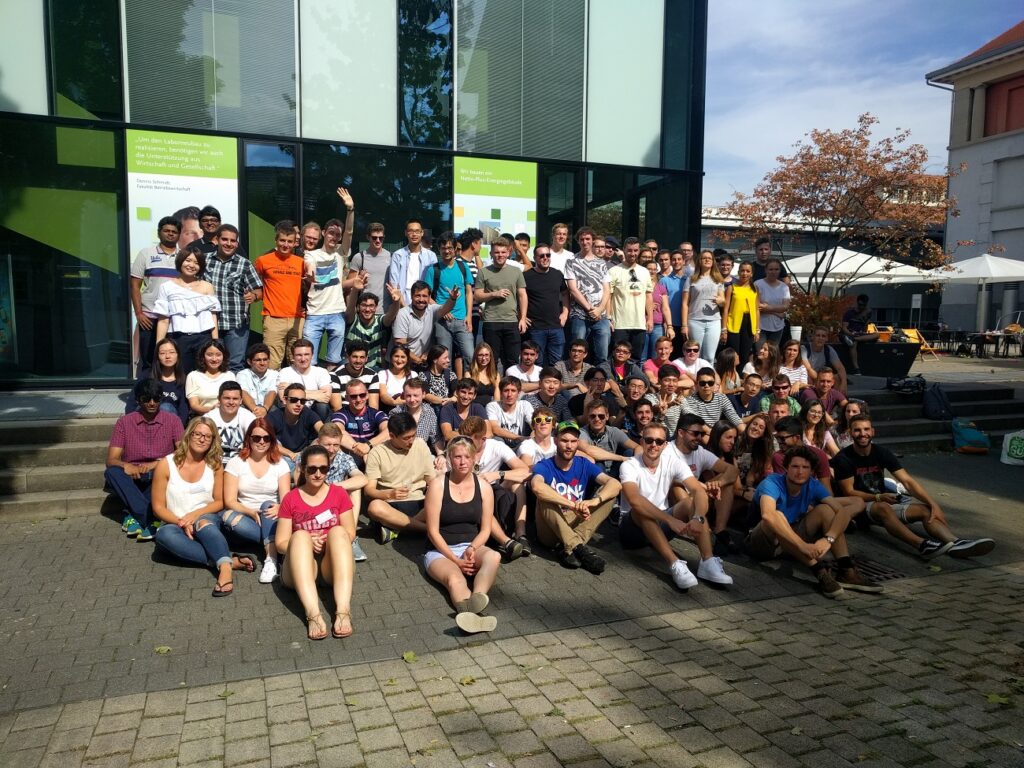 The German winter semester starts as late as September, so I had a couple of months off after completing my 4th semester, which were entirely swallowed up by the application and Visa procedures. After weeks of preparation (both mental and material) and anticipation, I reached Esslingen on September 1st, 2016,  to begin what turned out to be a marvellous four months. I spent the first day of college filling out lots of paperwork (which the Germans pride themselves with) and meeting all the new exchange students for the semester like me.
About the city, Esslingen is a small town of 90,000 in South-western Germany, rich in medieval architecture which was undamaged by the WW2. The city is located in a hilly region, so my semester involved a lot of travelling up and down the hills (at least twice a day!). The weather started out to be sunny with clear skies and the autumn slowly crept in as the days passed by, reaching as low as -3 degree Celsius during December!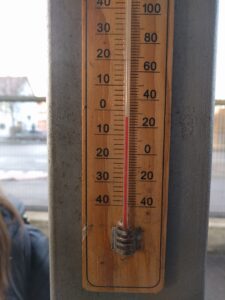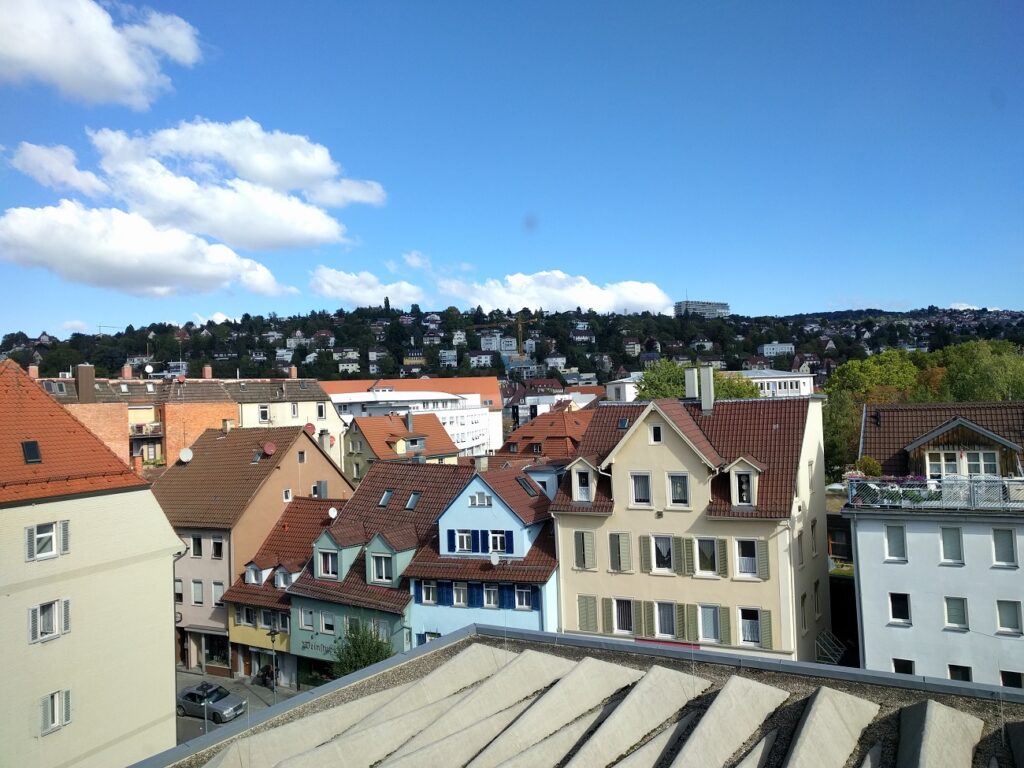 The University has three campuses in the cities of Esslingen and Goeppingen. Our campus was located in the Esslingen city centre. The campus was spread across various streets, such that each building has its own address. It had spacious classrooms, fully equipped computer centres, a canteen, and its own café and movie theatre.  The lectures were 90 minutes long and our weekdays on campus lasted from the earliest at 9:30 am to as late as 9:00 pm. I had lectures on only three days a week, followed by a day off and excursion day on Fridays. The lectures were highly informative and delved deep into the basics and the applications of the concepts involved. The professors were highly knowledgeable and experienced as they were mostly involved with industrial research projects. All the tests and exams were open-book (typical in most German Universities) but were quite challenging.
The program involved a combination of five technical courses, German History, and language courses, apart from the numerous excursions and field visits to historical places and industries. To mention a few: Lake Constance, Zeppelin Museum, Dachau Concentration Memorial site, Wilhelma zoo, the city of Augsburg and Tuebingen, manufacturing plants of Daimler-Mercedes Benz, Allgaier and Binz. Besides the scheduled excursions, we had plenty of time to travel around Germany and the neighbouring countries on our own. I got a chance to travel on my own and visit my brother in Aachen, a city in Northwest Germany. We had a great experience of trekking in the Dreilaenderpunkt (translates to the three-country point; a place in Netherlands where the three countries of Germany, Belgium, and Netherlands meet) and the beautiful late-medieval city of Monschau. I also visited Amsterdam, the capital of Netherlands and the Black Forest region in Southwest Germany (the birthplace of the famous Black Forest cake!) with my classmates. Although I didn't travel to many places, I got a taste of the European cultures and traditions in the few months I spent there.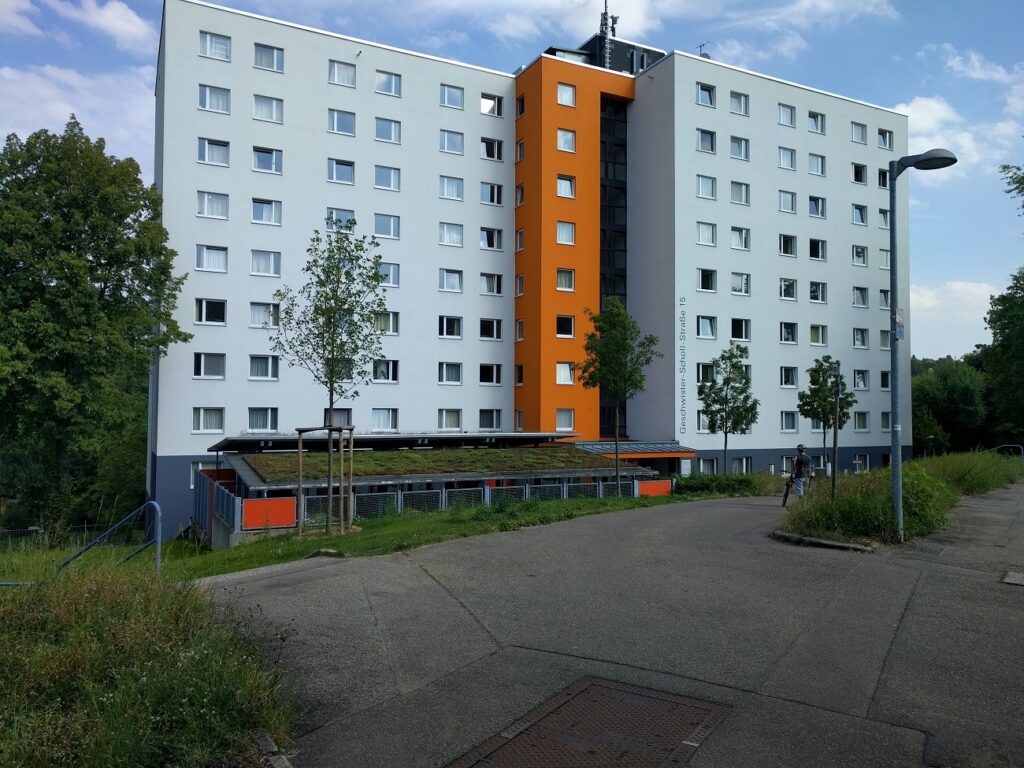 I stayed in one of the dormitories run by the Stuttgart Student Network. I had a room to myself, and shared the kitchen with my friend from PSG Tech, Adithiyajothiram L (B.E. Mechanical SW 2012-2017), along with a German and a Tunisian. We had a great time cooking and sharing our respective traditional cuisines with our fellow exchange students from Mexico, Turkey, USA, South Korea, Japan, etc. We also celebrated Thanksgiving with an amazing Thanksgiving dinner with our friends from the USA and UK. Staying in a dormitory helped me interact with many people from different corners of the world and share our culture and ideologies. We also bonded really well with the Indian students pursuing their master's degree, by celebrating Diwali with a great party, celebrating birthdays, having 'feasts' over the weekends, and it felt like home away from home.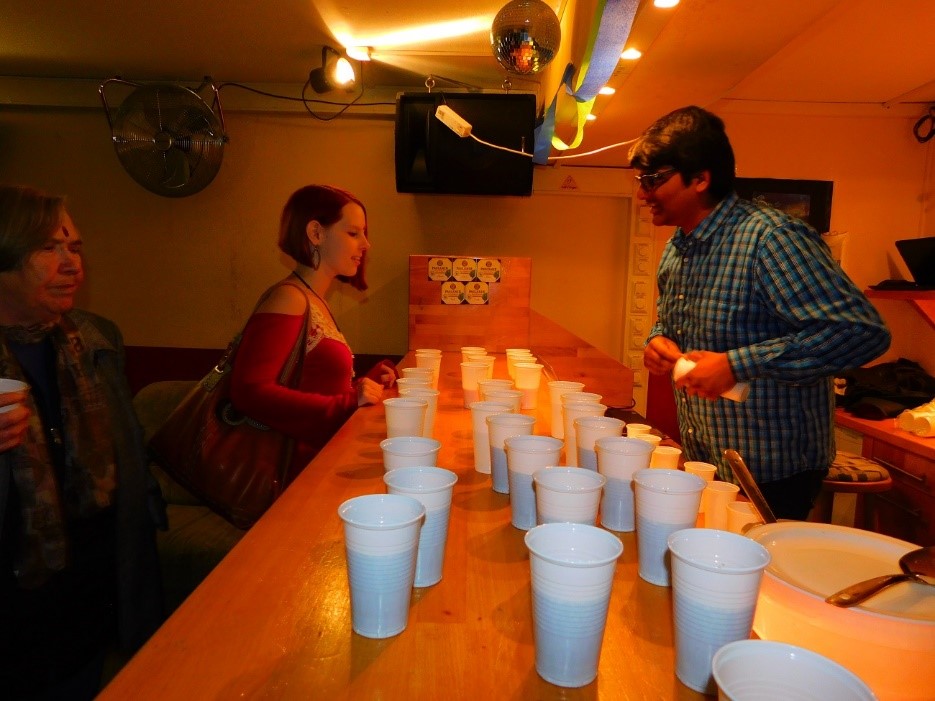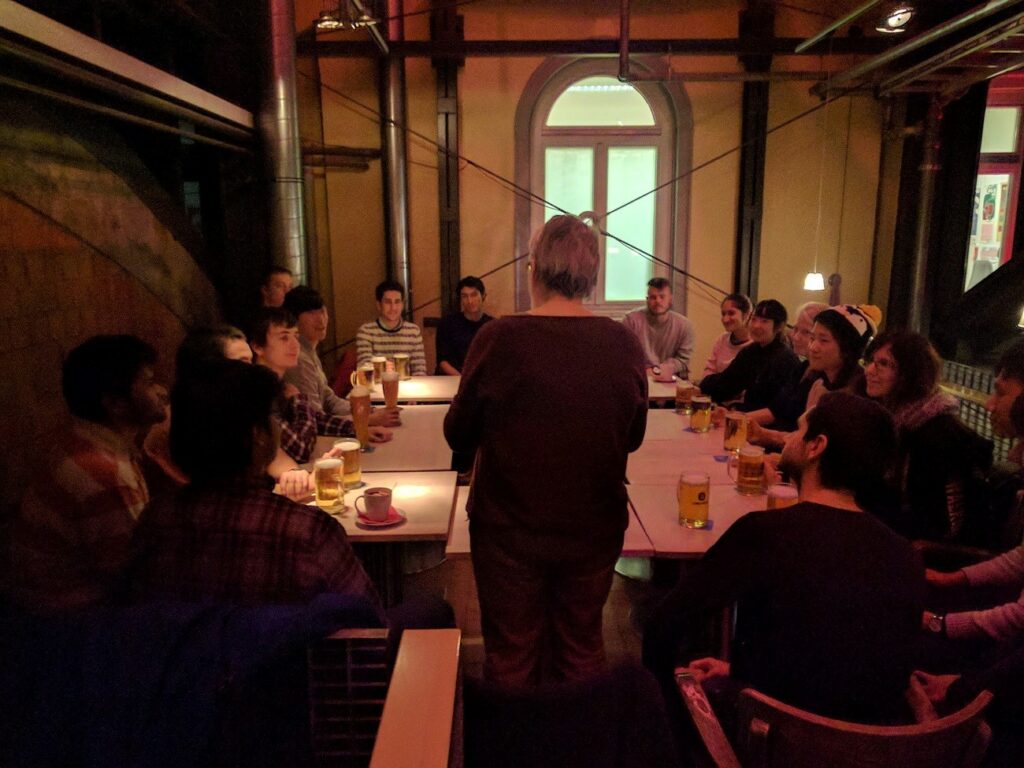 Overall, my stay in Germany was like a cocktail of befriending people from all over the world, a shot of what it's like to live on your own in a western country, learning new languages (especially Spanish, thanks to my Mexican amigos, who were also quite good at Tamil!), cultures and values, a glimpse into the German academic and industrial sectors, ultimately making me appreciate our culture and traditions more. Not everyone can experience such things before graduating Bachelors and I am quite fortunate to have had the opportunity to do so.
Some of the pictures of Germany:
[slideshow_deploy id='4723′]



DINESH KRISHNA N (B.E. Mechanical 2014-2018) is a sports enthusiast, a fan of all things science fiction and fantasy, an extroverted introvert, who tries (and often fails) to be a perfectionist. He is obsessed with space travel and seeks to solve the never-ending mysteries of the Universe