By Gokulanand (B.E Mechanical, 2016-2020)
Photos by Suthier (M.Sc Theoretical Computer Science,2014-2019)
The march towards a tobacco-free and eco-friendly environment
It was a beautiful and serene morning on Saturday-14'Th October 2016. The Quadrangle was painted brown and red by the majestic NCC cadets of our college who assembled there in their elegantly sharp uniforms.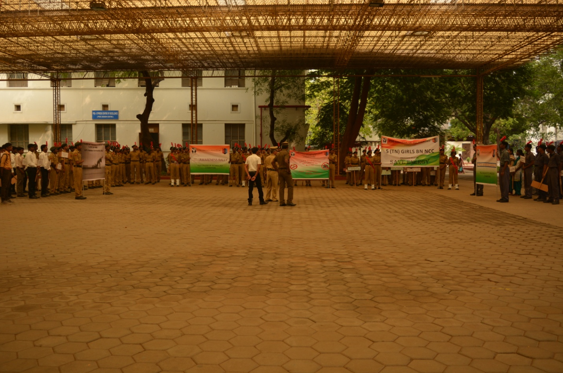 The attention to detail is of supreme importance in the NCC.  Nearly 150 cadets from PSG Tech and PSG Polytechnic College had participated in the rally. As the time neared 8.30 a.m., the tranquil got converted into a mild buzz with the students rushing in for their first classes of the day, adoring the apparition of the bold cadets on the way.
Dr.R.Rudramoorthy, our respected principal, flagged off the rally at 8.45 a.m.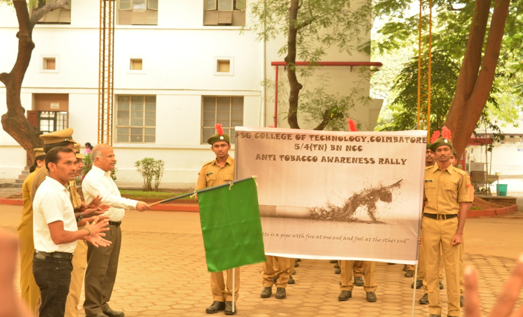 Cadets from ½ Engineers Platoon, 5/4(TN) BN NCC, 5(TN) Girls BN NCC and 5(TN) Air squad NCC of PSG took part in the rally. The rally left the gates of our College and headed to the surrounding streets.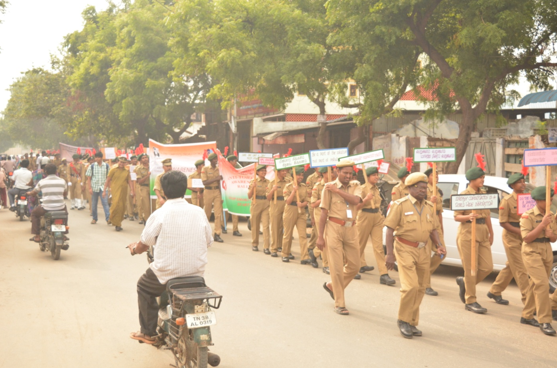 The progression of cadets held placards and banners conveying to the masses, the ill effects of tobacco usage and cancer awareness. The girls, however, stressed the importance of energy conservation and rainwater harvesting.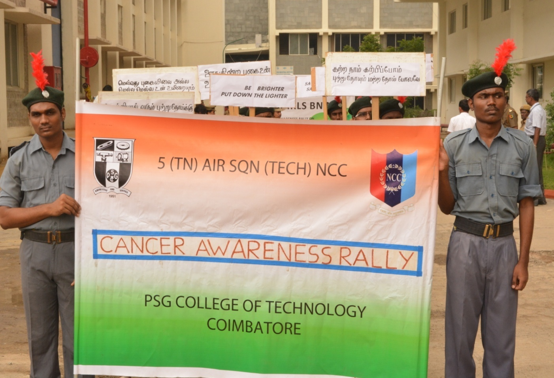 It was indeed difficult to stay together with the enthusiastic cadets. The passersby were happy to the see them creating awareness.All throughout the rally, the cadets were shouting slogans corresponding to the motto of the rally.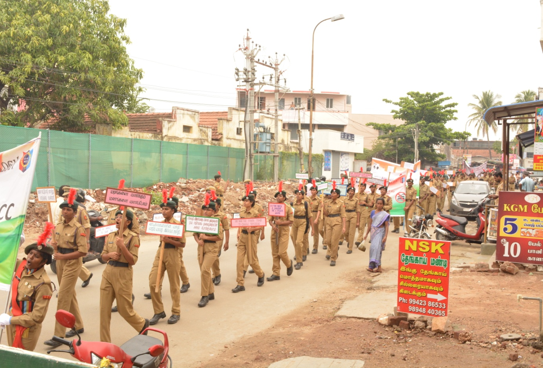 The cadets never showed any signs of tiredness as they strode briskly through the narrow roads of Peelamedu. The residents took notice of the rally and eagerly headed out to watch the procession. Some narrow streets were filled entirely by the cadets that had been constantly nudged into the adjoining walls.
NCC officers Capt.Dr.M.D. Kannan, Capt.Dr.M.Kalpana, Lt.S.Babu, Lt.Kathiresan together with the college security guards had made sure that the rally was hassle free.  The rally proceeded through Pioneer mill road, Vilankurichi road, passed through Perumal Kovil road and returned back safely to the college. The cadets ended the rally all sweaty and tired, but with a sense of pride and contentment.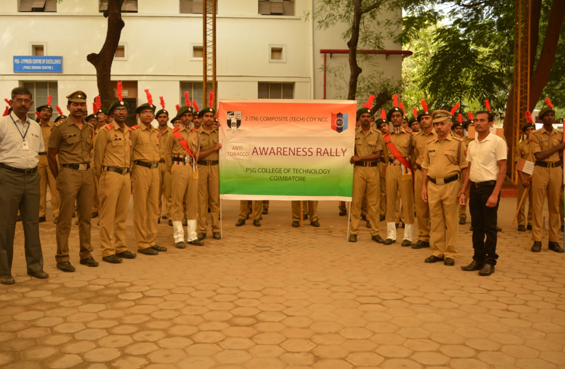 GOKULANAND (B.E Mechanical, 2016-2020) is a car enthusiast and an ardent quizzer. He loves to read and is intrigued in the social issues. Movies and art are his areas of interests.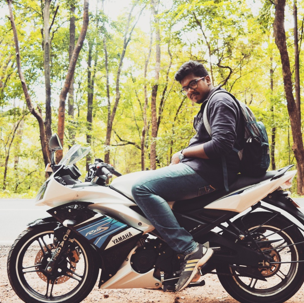 SUTHIER (M.Sc Theoretical Computer Science,2014-2019) is passionate about photography and music. He loves to explore places and is an avid gastronaut.
 




For comments/feedbacks/suggestions, please write to thebridgepsg@gmail.com