"You have to have confidence in your ability, and then be tough enough to follow through." – Rosalynn Carter. Such is the tenacity of the entrepreneur and a leader who stands at the helm of PM Relocations as CEO and President, Mrs. Aakanksha Bhargava. We managed to catch Mrs. Bhargava for an email conversation on the sidelines of E-Next 2021. Here are some excerpts from that interview.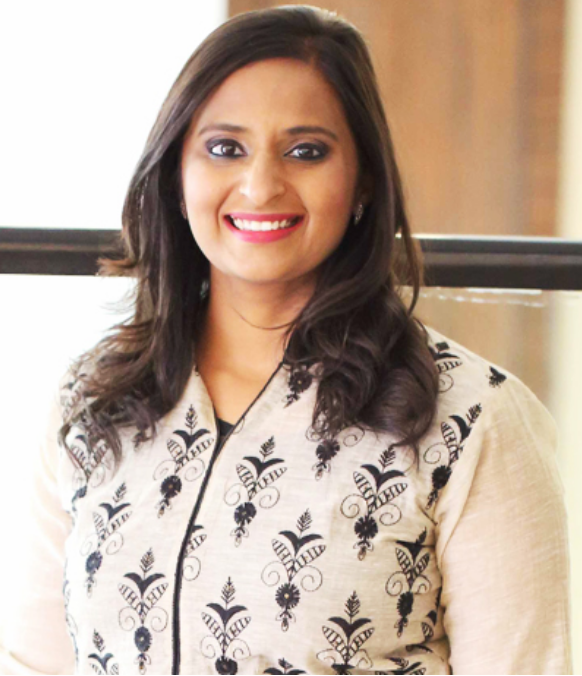 How was it like growing up in the first family of your company? Was there a single moment that helped you make up your mind to take up a career in management, or was there a different motivating factor?

I would say that the trigger for this decision of mine must be attributed to my father Mr. Rajeev Bhargava, MD (PMR). I still remember that he used to take me along for many of his surveys at clients' homes and conferences. As a child, my first memory of being passionately in love with work has been him always having work on his mind, he never used to take leave and worked even on holidays. Today, people quickly experience burnouts while working. However, he taught me that when we are honest to our vision and are madly in love with it; the entire journey comes as natural, and one tends to love and enjoy every single step of it. Back then I used to accompany him to clients' homes whenever he had no option to leave me anywhere. I was always fascinated with the fact that he was putting in his 200% in doing a particular activity and ensuring that his clients had a safe and hassle-free transition to their new home and yet he was always there as a loving father by my side.

As I grew older, I always wanted to contribute and impact the lives of individuals around me. Joining PMR had been a very natural decision for me after completing my MBA from SP Jain School of Management, Singapore, and Dubai.

We heard that you joined your company at the age of 21. As 21-year-olds ourselves, it's hard to fathom what the experience might have been like. Take us through that phase.

I have always believed in having the right intent coupled with both determination and ambition to achieve my goals and vision.

I joined the company as an underdog, who was not considered a 'fit' for this industry. The industry back then was both males dominated and unorganized in nature. When I represented my industry on global platforms, I was often the youngest amidst veterans representing their companies and industries from around the world. My learnings are accredited to the experiences and knowledge I have picked up from observing, interacting, and understanding from various industry leaders and members. I had always envisioned my journey built around relationships and impact and thus I always focused on a work environment driven by passionate people who were united in their vision and a culture which endorses an employee centric experience built on learnings, diversity, equality, gender neutral and empathic.  

When I initially joined the business in 2007, getting work done by male subordinates was exceedingly difficult initially. Majority of the people, be it my partners, clients or customers were apprehensive and hence they did not take me seriously because I was considered the "Boss's Daughter", who was both young and a fresher in the industry. Hence, I had to really work hard to change their perception. I learnt a lot about the industry and the market here. Back then, my friends were my biggest support system after my family. They were the ones who believed in my vision and always encouraged me to aim and achieve high in life. Even now when we are a globally recognized relocation company in the country, they continually support me in my vision and my passion.

I strongly believe in the following –

"Time can change a lot of things, situations, circumstances… but it can never take away your will, courage and determination to chase your dreams. It can make or break you but cannot stop you!"

In the 21st century, many successful women can be seen paving their success journey by breaking stereotypes. My journey has been both enriching and exhilarating in terms of experiences, learnings, and knowledge. Hence, it feels great to be able to be a part of something which is so close to my heart and vision.

PM Relocations' growth in recent times has been well documented and largely attributed to your leadership. What do you think has been the major driving factor?

I feel the major driving factors behind our growth are our people and being a part of their growth journey as well as aiming to be the solution to people wanting to have stress-free moving experiences around the world.

We have always been a people-centric organization and we learnt early on that when one sets out on a mission to accomplish their vision; the roadmap needs to be clear and understandable to each person accompanying us on this journey. There have been numerous people who have been a part of our journey; some have left us and most are still standing strong with us. I feel that their faith in our vision makes us even more motivated to grow for our people and to be able to support not just them but their families.

Another key factor which has contributed to our growth has to be the dedication to our vision of simplifying moving for our clients and making it a stress-free transition for them. This was the same vision with which my father Mr. Rajeev started the company back in 1986 along with his then partner and friend Mr. Rajiv Sharma. Our sole focus lies in ensuring that we provide customized and quality service offerings to our clients.

The relocations industry is mostly unorganized. Your company is among the first in the world to change that and create a system. What do you think were the nodal points that helped facilitate the change?

The biggest nodal point which has helped us facilitate the change and stay relevant even today was that we understood that the opportunity was always there, to make a mark and ease the point of pressure.
What do you think helps you unwind from the rigors of work and by extension, aids you in maintaining a work-life balance?

I plan a lot in advance with respect to my targets and it always helps me in managing my priorities better. Our industry is inevitably stress-filled as it only takes a moment for everything to fall out of place. I think unwinding after a tough day with my daughter Samaira surely tops my list. Watching her play and spending time with the family and loved ones is something I really look forward to. I also indulge in watching/reading something pleasant before I hit the bed.

What are the three key points that you learnt as an entrepreneur and as a mompreneur?

The three key points which I have learnt on my entrepreneurial journey are as follows:

Patience: One needs to have patience to see things fall into place.
Relevance: Being relevant is the need of the hour. If one fails to stay relevant in today's time, chances are that they would lose a lot of opportunities to grow and succeed.
Intent: Intent is crucial in life, especially when one has a long-term vision to grow and succeed.

What advice do you have for women entrepreneurs or women who may be in the position that you were in 14 years ago and wanting to start a business?

I honestly see a huge potential for women who are just starting a new business. The society has evolved and grown to accept women working in both conventional and unconventional fields. I would also love to share a few essentials in order to make an individual's success journey more enjoyable.

When a woman is starting a new venture, she should always focus on the following:

A. Keeping the romance and passion flowing and discovering the magic within!
B. It's important to be crazy about something to excel your own expectations
C. Sometimes, a little bit of madness is always good 😊
D. Hard work and passion are quintessential elements to succeed in whatever one does!

How are you interpreting your life and business in the course of the pandemic?

When it comes to business operations amid the pandemic, it is crucial to understand the importance of staying relevant and agile in the ever-changing dynamics of the industry and business.

What are your aspirations for the near future?

We definitely see ourselves growing and achieving the 100 cr. revenue mark. We are also looking to actively explore pet moving and fine art shifting services in India and also strengthen our commercial moving sections in the country.
The Bridge would like to thank the organizers of E-Next 2021 and E-Club for their support in setting up this interview and their consequent support in corresponding with the interviewee.