Paralleling the Unparalleled - Verve 2k16
---
VERVE-VISION to use ENGLISH FOR RESOURCEFUL AND VIBRANT ENTERTAINMENT
Remembering and Reminiscing the road that led us to be a reader ,
The ring that all of us battled to be a representative,
The race that all of us ran to come here,
I stand here proud to be an ELS MEMBER

The world has often been a play where the people are its characters. But for the students of PSG Tech, we have been given a stage called VERVE to express ourselves.

I first came to know about VERVE because of  the   hype created by the seniors. It was a wonderful experience for me as a participant.

I enjoyed it thoroughly because events like JAM and Spotlight have always been my forte but events like Chartfest? Not quite!

From abusing the Jam God to  using pick-up lines irrespective of the gender when acknowledged, has always made JAM , an exciting event.  Being an ardent fan of SRK, I always wanted to use the stage to good effect. This year was a bit different though. I was not a participant but   a member of the organizing committee.

This time around, VERVE has taught me a lot of basic skills like stitching and cutting thermocol which I can proudly say that I have mastered. From putting up the drapes to publicizing  the event, it has been one hell of a ride.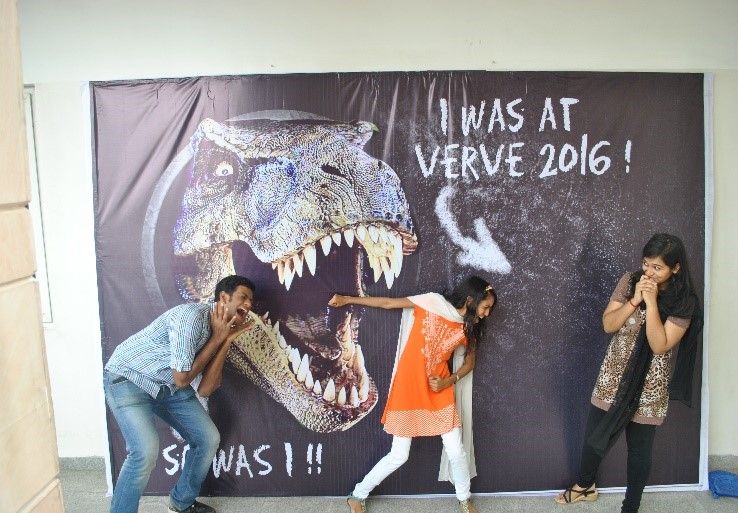 The morning of 28th Feb  didn't have anything great to describe itself. As always, birds chirping and the sun shining gently so that the pleasant weather almost catches you unawares. But for the ELS family , it was a day of immense expectation. Brimming with confidence was I, when I entered college. Thinking of all the cheers and whistles from the first years I would receive. I entered the hall prepared to wave my hand at the audience(Yes ,a bit of a SRK movie element in it) Only to find empty seats staring at me.

The first years did turn up but gradually one by one. For starters, the crowd was not at all upto expectations.

Frankenstein was put up against the wall just as if he was waiting for one of us to be his casualty. I can proudly boast that I gave the picture to the artists. Now that's quite a job. Trust me!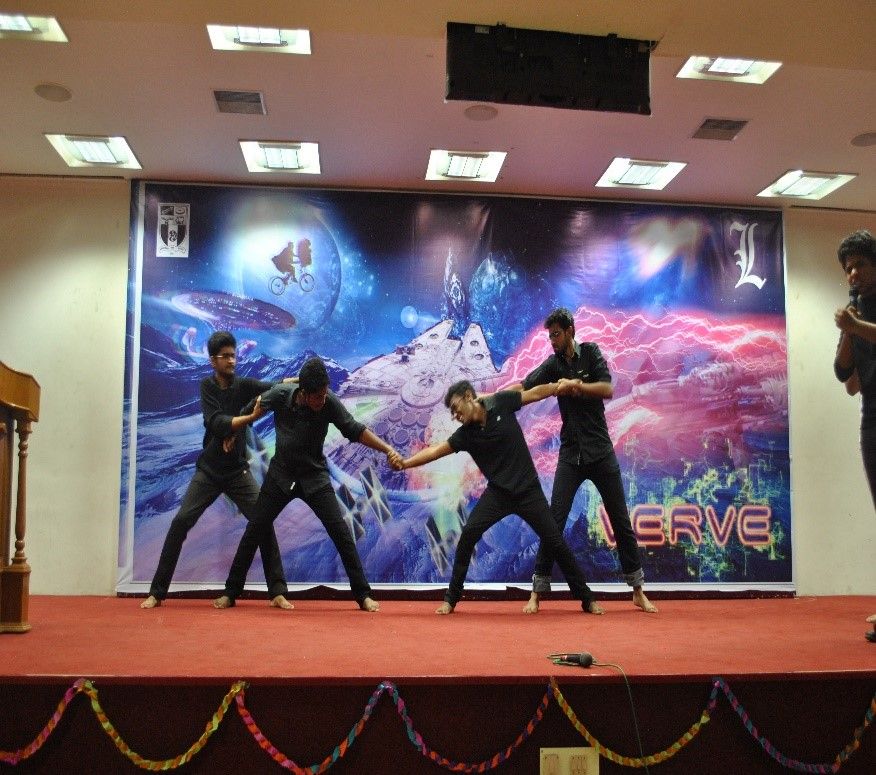 The events began immediately. The theme was MAD SCIENCE. I was convinced that they had put in a lot of effort just by having a glimpse of their  plays. There were a lot of plays that stood out like the one that had two saints talking about their take on MAD SCIENCE and one that somehow related God to the topic. It was then followed by JAM and Potpourri. Meanwhile, Chartfest was getting a lot of attention due to the sheer commitment and expertise put in.

Then came Lunch. All of us chose Amman Mess for a sumptuous meal.

The highly anticipated JAM finals began soon after. It was a laughter riot. The rules were different this time around. The objection had to be made either after a praise or an insult. There were a few moments that will particularly remain like the ones where the participants had to insult the Jam God and also use cheesy lines to flatter the panel.  The event  turned out to be a success leaving the participants extremely thrilled. The final event was channel surfing. I was reminded of the saying 'The Best is always reserved for the last'.  All the ELS members also actively took part in the event. From tuning on to Shankara Tv and immediately moving on to Vh1, Channel surfing proved to be just the event to give a face lift. Not to mention, The first years gave us a run for our money.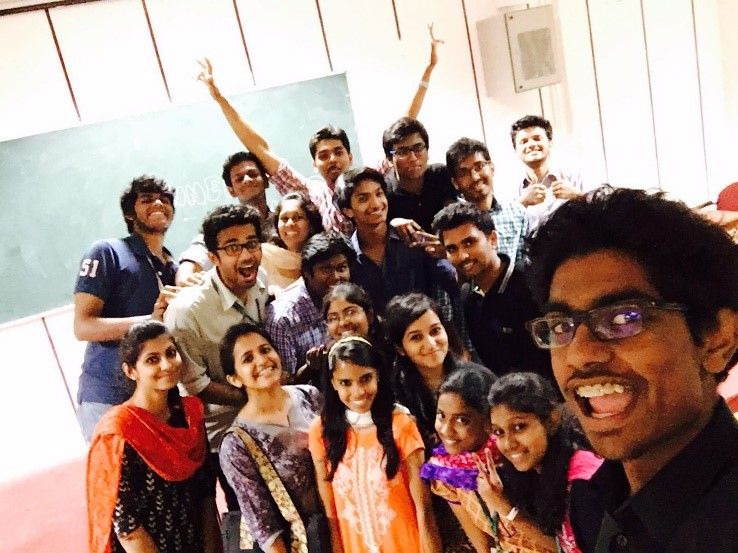 Finally, the curtains had to come down. It was a moment of grief. It was as though something had been taken from us that all of us had for 10 hours. Best things always come in small packages making it extra special. As it is often said that "Quality is always preferred over quantity", despite the crowd not being up to expectations, the quality that was on display compensated in a big way.  Until next time, our wait for verve continues..