Pawsome - Stories of Fur-ever Love
---
It is not often that we find animal-lovers who take it a step further from just the label to action by actually working towards animal-life betterment. Megha Jose, Founder of The Pawsome People Project, and also an alumna of PSG Tech (B.E. Computer Science, 2012-16), is one such exemplar. Through Pawsome, she brings together a community of people to help animals achieve a healthy, better life, especially the ones on the streets.  She talked to one of our correspondents about her experiences in this journey. This is an excerpt from their conversation: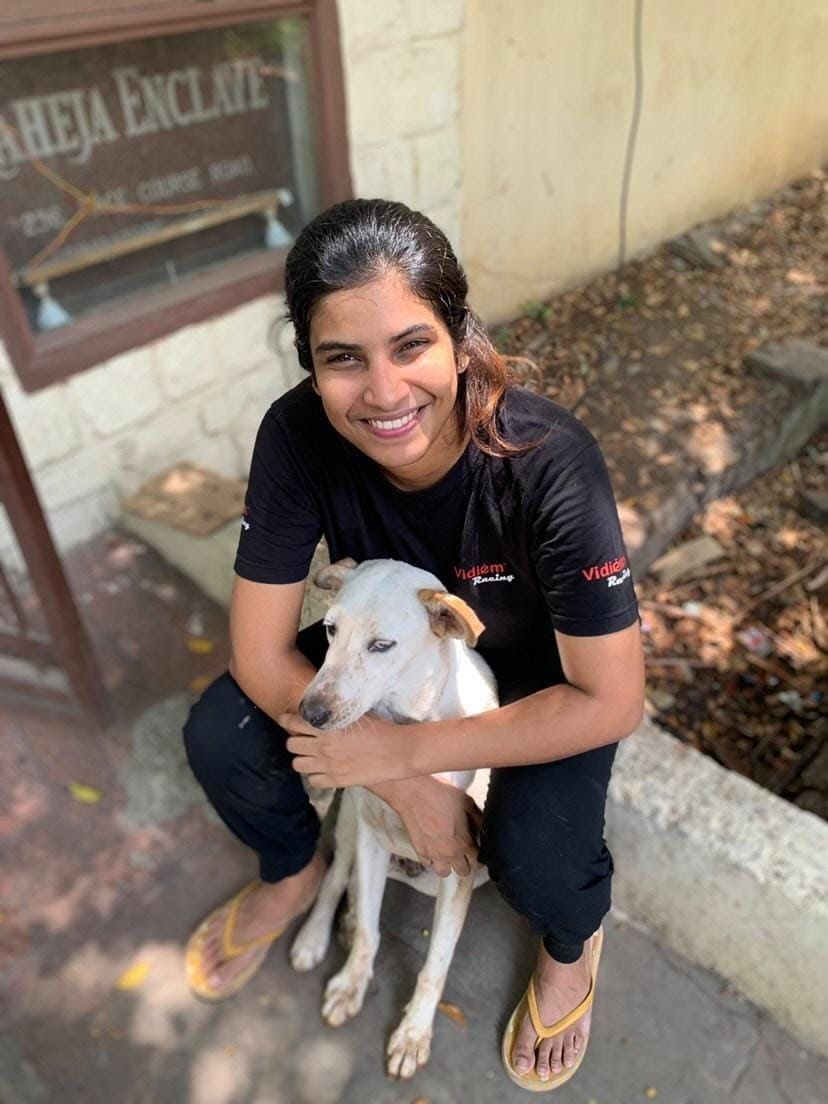 Q. What does one need to know about Pawsome before they volunteer? What do you look for in volunteers?
The first thing we expect of volunteers is obviously a passion for dogs. Even if they are thoroughly scared of petting them, it's okay. We have volunteers who are scared of approaching dogs but love them and want to show their support by fundraising. We have two primary verticals - fundraising and onsite. We are an NGO and charity events matter to us, like pet-fests and online concerts. So, we make sure we come up with fresh events. As a fundraising volunteer, you will be expected to host and brainstorm ideas for events. As an on-site volunteer, we expect a minimum commitment of two weekends per month. We will train you to get close to indies (Indian pariah breed) so that you can pick them up and help in sterilising, moving them to shelters and other activities like collaring drives, anti-rabies vaccination drives and much more. Every volunteer, once registered, has to go through a recruitment. This has been paused due to the current COVID scenario but we will resume as soon as possible, so people can still go ahead and register. Pawsome is an amazing workplace, all you need is passion.
Q. With a bustling recruitment drive and so much volunteering going on, your team is increasing steadily. Can you let us know how a typical day of volunteering in your team is like?
Pawsome is a hundred percent voluntary organization. People have their own jobs (me included), so we cannot do this full time. Usually, we volunteer with the Humane Animal Society (HAS) on weekends. We also had our collaring initiative and food feeding initiative for hungry strays during the lockdown.
Normally, we do most of our work on the weekends. We conduct sterilisation drives mainly and apart from that, we have other activities such as shelter building and dog collaring drives.
With the lockdown severely disrupting our work, we have been trying to find ways to balance safety and work. I have, for the most part, volunteered since when I was a college student and throughout my work at Cisco. One thing I observed was that the only way people were really committed to the work they did was when they had friends in the organization. However great the cause is, and however motivated you are to make a difference, if you don't have people you want to meet there, you will not turn up to work consistently. Having learned that from personal experiences, when we founded Pawsome, we made sure the volunteers interacted and created friends. That is the reason to have monthly meetups with team building activities so that the volunteers can bond well.
Q. You've been involved in a lot of activities with our furred friends. Have you ever had a bad experience?
Luckily, I have never been bitten by a dog. There was an instance in a shelter where I almost did get bitten, but nothing worse has ever happened. All the volunteers are prepared for the worst, just in case. All of us had our pre-exposure shots taken, so we don't have to worry. That is also the biggest misconception people generally have. 99.9% of the time, the dogs are either scared or very friendly. If they are friendly, they would gladly let you touch them, and if they're scared, they won't let you pet them. If you still advance them, maybe then they will turn aggressive to defend themselves. Maybe you were hoping for a juicy story of me getting bitten, but fortunately, I have none (laughs).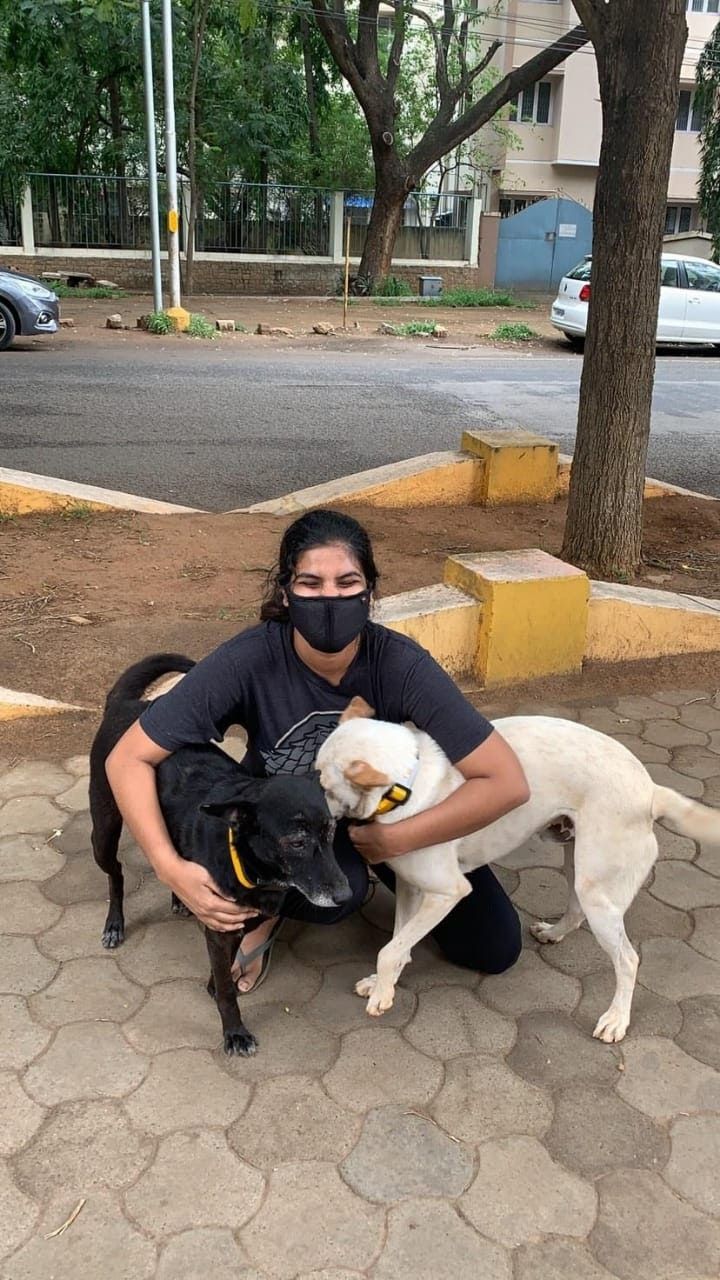 Q. The pet fest was awesome, and so is almost every event that your team undertakes. All of this translates that you've got amazing organizing brains behind the scenes. Tell us a little about all of the work that goes into such successes.
The pet fest was one fundraising event that we extended to the entire city. The brain behind the event was our fundraising head, Varsha. It took 50 of us to come together and work tirelessly for almost 2 months to make it happen. Honestly, the response we received was totally unexpected. During all our budgeting and calculations, we were like "Okay, 500 people might turn up or if we get lucky, maybe 700 or 800 people might turn up." But we were mind blown when we realized that close to 4000 people had been there. I think the success was mainly because of hearsay. Our volunteers told their friends and they told their friends  and soon, it was a chain. Our only marketing was through our social media handles. The effort of 50 people went into the event, along with our core team of 10 people. We used to work overnight, all of us have our own jobs as well. None of us have had any prior experience hosting such events, so it was also a great learning experience. Of course, the response was a huge motivation. People who barely knew each other grew really closer in the process. People talented in different fields came together, contributed in their own way and that's what made it a grand success. We will keep coming up with events like such pet fests and online concerts, because we not only gain funds through them, but also make so many memories in the process.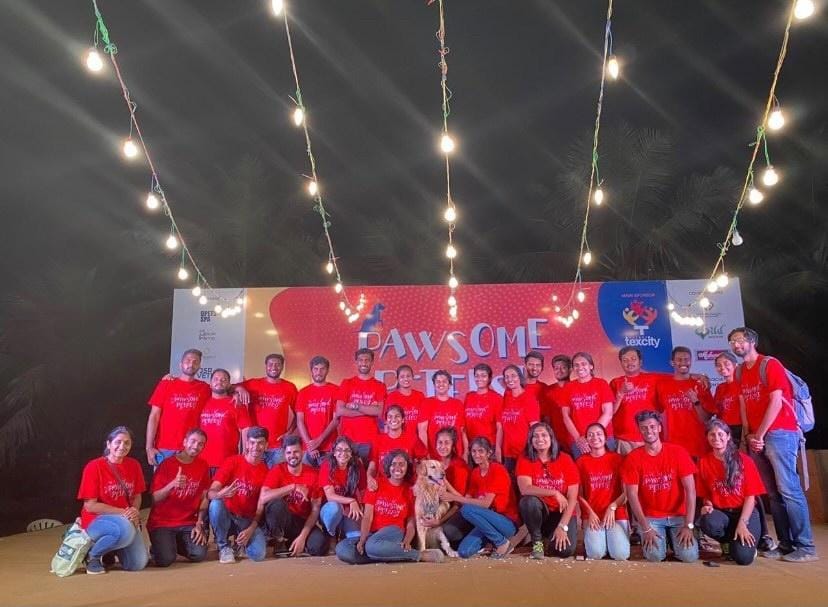 Q. Your love for dogs should have started somewhere. Will you tell us about your first pet at home that kindled this?
That's an interesting story. I've always loved animals from when I was a child, I'm not particularly sure why. I find them very cute. I have always wanted to have a dog but I live in an apartment and we weren't allowed to have pet dogs for a very long time. It was during my third year in PSG Tech, sometime during the study holidays before the semester exams, that my dad told me that it was actually illegal to ban pets in apartments and I was utterly, completely shocked. This piece of information was new to me, and when I looked it up, it was true! I felt like so many days of my life were wasted. A week after that realization, I returned home with a pup - Benji, well aware that my parents are not big animal-lovers (they were initially a bit upset). I had so much time to spend with Benji and look after him, I had holidays before the semester and then exams which lasted for half a day, and then semester holidays again. So, for a good one and a half months, I was home most of the time and had so much fun. I didn't do well in that semester, but that's okay. I got placed in my final year at Cisco in Bangalore and I took him along with me. He has been my best friend ever since. It has been almost 6 years now. We go on treks and trips together and travel a lot. I think he has a lot more friends than me because on his birthdays, I get calls from people who say, " You don't know me, but I know your dog through a friend, so wish him a happy birthday!" He is also the reason I started thinking about the lives of other dogs. If not for Benji, I don't think I would have founded Pawsome, so he definitely is my hero.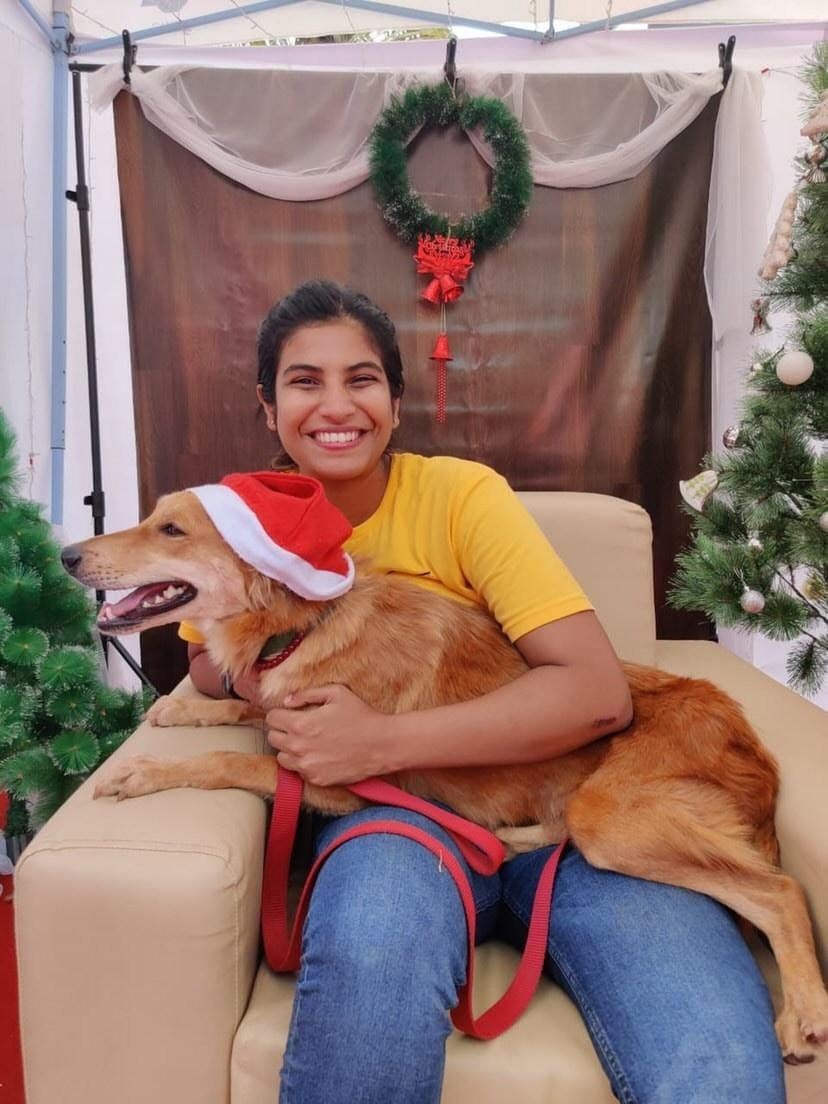 Q. Where do you see Pawsome in 10 to 15 years?
As an organization, we have a short term and a long term goal. The short term goal is to reduce the overpopulation of street dogs and make sure that every dog has a home. As for our long-term goal, there are two things in mind. One is to extend Pawsome outside Coimbatore, to a lot of cities and widen the impact and the volunteering force and help in the fostering of street dogs throughout India. The other one and our ultimate goal is to train street dogs to be service dogs. They can help differently-abled people in India, thereby bridging the gap between human-dog interaction. This will change the perception of people on street dogs. If people realize that this homeless dog on the road can help a deaf child or a blind person or a child with seizures, then the dog is making a huge difference in the world.
Q. What are your fond memories from PSG Tech? Do you have a favorite student organization or club?
My favorite club was the English Literary Society. I used to spend a lot of time in the ELS and most of my friends had our common grounds there.  ELS was my safe place in PSG tech, we used to hang out some much and I loved it. We also had fun interacting with juniors and hosting competitions and loved jamming. I was also a part of the Global Leaders' Forum and The Bridge (that was founded when I was in college). As to my fond memories from college, there is so much that it is quite hard to pick. One of the best memories was when we went on a trip to Bangalore to take part in a play in National Law School. The whole trip was so much fun.
Q. How has COVID affected Pawsome? How are you handling care and fostering in the lockdown?
In the lockdown, the shops were closed and there was lesser activity overall. The strays were literally starving. We sprang into action by feeding 1500 dogs on a daily basis for more than 2 months. 50 to 60 volunteers did it every single day. Apart from this, we aren't working like we used to, we don't want to put the volunteers under risk. Earlier, we atleast used to have three out of four Sundays of ground work, but during the pandemic, that hasn't been possible.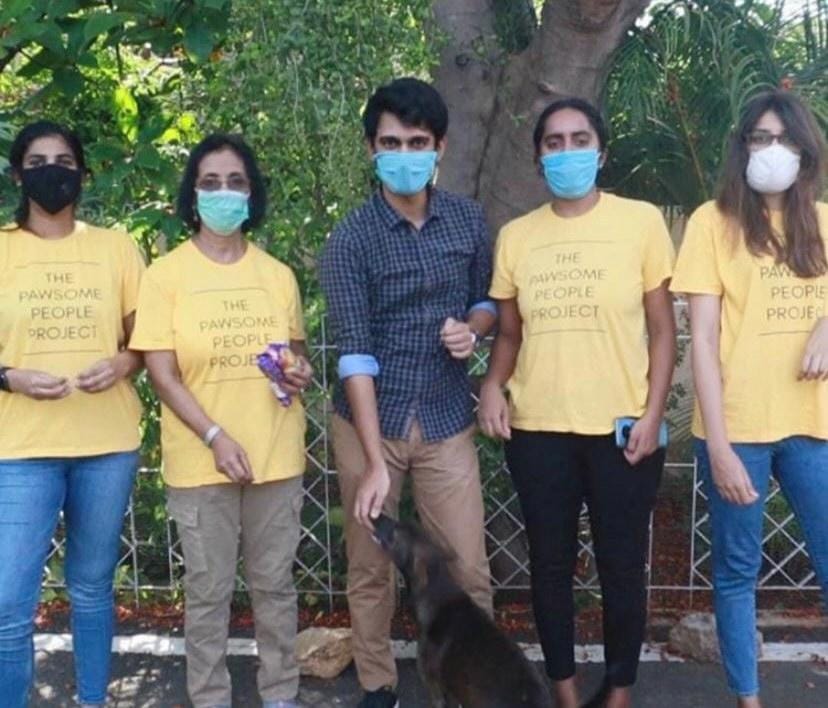 Q. What is your motivation or thought that keeps you going ahead through rough days?
There have been  rough days ever since the lockdown began. Personally, I try to compartmentalize my life. Just by ticking small events in my timetable, I feel so good that something is done. And of course, a lot of activities I love, like listening to good music helps. Small messages that say, "What you guys are doing is great work" or any little compliment gives me the motivation to do better and to keep at it. I'm also a big people person who loves conversations. It gives me a great deal of happiness. So, when there is some kind of interaction, I do just fine!
It was a warm and nostalgic experience talking to Megha Jose. Team Bridge would like to thank her for taking time off to talk to us.
Image credits: Megha Jose