PSG Tech To IIM-B - One Step At A Time
---
Raghavendran Sundararajan(B.E. Mechanical Engineering 2004-2008) is a star alumnus of PSG Tech and IIM-B. He graduated as a topper in both the institutions. Excerpts from the interview: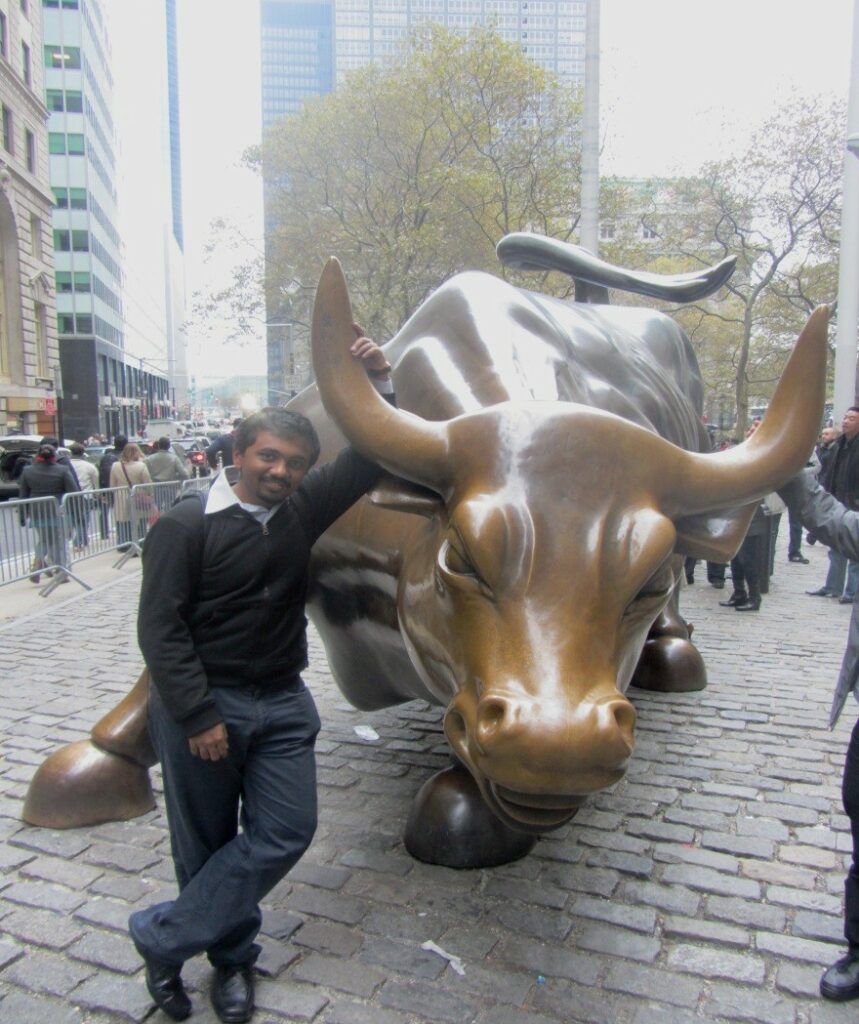 Q. Tell us about yourself.
I come from a lower middle class family. I have lived all my life in Coimbatore. I did my schooling in Perks till 10th std and moved to  a rural school for my higher secondary. My father was an accountant. Initially I wasn't very keen on doing a B.E. Degree. I had the idea that if I get good marks let me opt for it, else do a B.Sc. I am the sort of  a person who does not look very far into the future. I always take the next small step and everything happened by chance.
Q. What were the best memories from PSG Tech?
During my freshman year,  my mathematics professor instilled a very important idea in my mind "If you want to succeed you should have that drive within yourself". Mr. Suresh Kumar, my English professor, made me stand up and talk which improved my self-confidence. Dr. P. V. Mohanram, who was our HOD at that time was an inspiring personality. He would say that Engineering is less about studying and more about understanding in the long run. He gave us a broader perspective of life. Engineering finds application in almost all walks of life and all professions. I personally find fluid mechanics connected with the consultancy job I am currently working. I was a day scholar, so my friends circle usually comprised of them, it was a small group, yet we were close.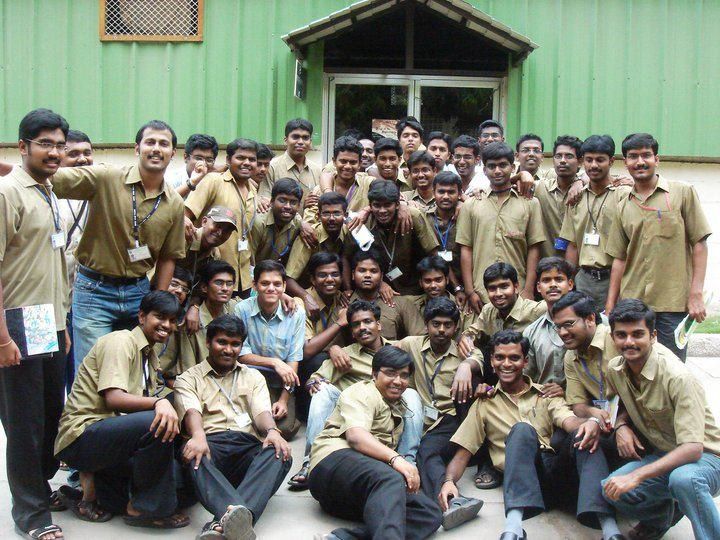 Q. Tell us about your study routine and what made you the university topper.
I am a lazy person and I don't study much when I return home. So I try to attend all the classes and grasp the knowledge there itself. I didn't miss a single class during my first three years at PSG Tech. I go by the routine of early to bed and early to rise. Some of us practice the late night routine which makes them tired ultimately making them sleep in the class. A fine balance is needed between enjoyment and studies for success.
Q. What was the next step after PSG Tech?
I was very keen on getting placed due to my family background. I did take CAT classes, but didn't get a high percentile to go into the IIMs. I got placed in Ashok Leyland initially and the college had rules about not sitting in another core company's interview if you get placed in one. But I got lucky and got a chance to sit in another interview and Caterpillar happened.
Q. Tell us about your work experience with Caterpillar.
Caterpillar was a great learning curve for me. Till date, my best friends have emerged from the Caterpillar and they are close to my heart. It was during the final year at Caterpillar that I started studying for CAT again and scored 95 percentile. Since IIMs give weightage to work experience, I got a chance to study in IIM-B.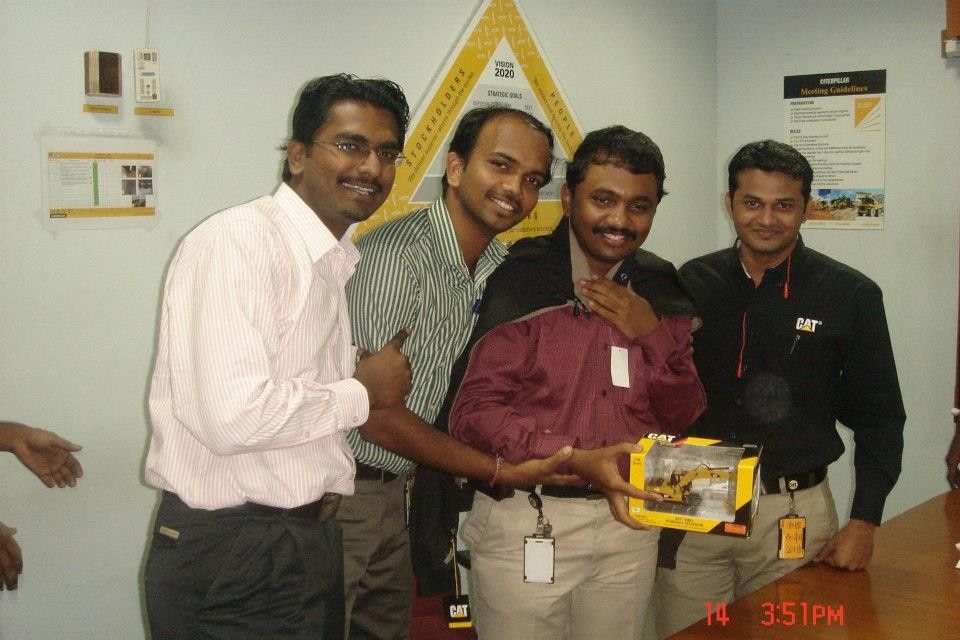 Q. What was the big difference you felt between your days at PSG TECH and IIM?
A lot of students are motivated to take an engineering course based on the preferences of their parents. But in IIM, the students have a focused and specific goal oriented approach wherein they look to achieve it.  You join IIM If you have a strong ambition to succeed in the business field or if you  have a point to prove to yourself. It was a big step leaving a fat paycheck at the caterpillar and pursuing management studies. It was a great opportunity to compete with the students of the  highest caliber. The level was completely different in studies and even in extracurricular activities, they were a level higher. Most of the students came from the creamy layer and they did have a risk taking ability and had the mindset of "Even if I lose the job here, I can survive". But in UG, students came from all walks of life and it was a different mindset and approach.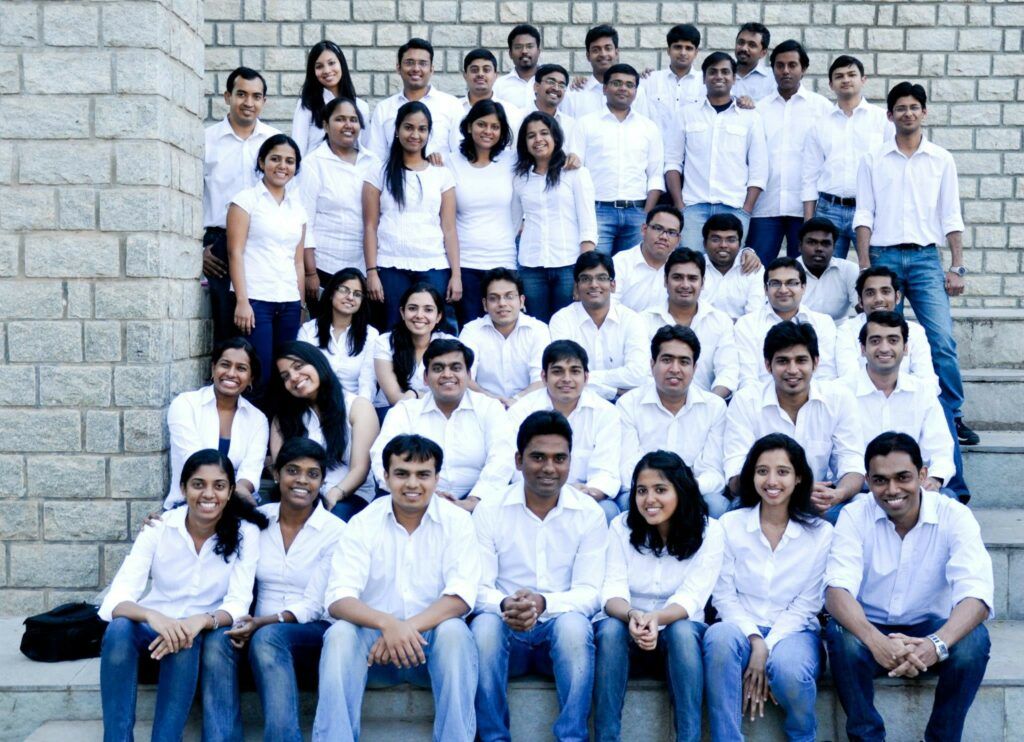 Q. Tell us about your graduation day.
It was beyond happiness because I felt like a zombie and didn't believe that the events were happening. I went there, got the medal and came down. I was just keeping my eyes open. But more than all this it was the sorrow of leaving such a great campus and the opportunity to brush shoulders with the best minds that I missed, rather than the joy of graduating.
Q. Your experience on meeting Mr.Mukesh Ambani.
Mr. Ambani was the chairman of Board of Directors of IIM-B. So he came to the graduation to award us the degree. The message in his speech was "Don't believe in doomsayers. Don't lose confidence in India." While getting the graduation, he told me what I achieved was very special and briefly inquired me about my career plans. I also had the pleasure of meeting Mr. Raghuram Rajan. I had the option of joining the RIL-Reliance Strategic Team who work directly under Mr.Ambani. But I preferred to opt for a consultancy job instead where my interests lie.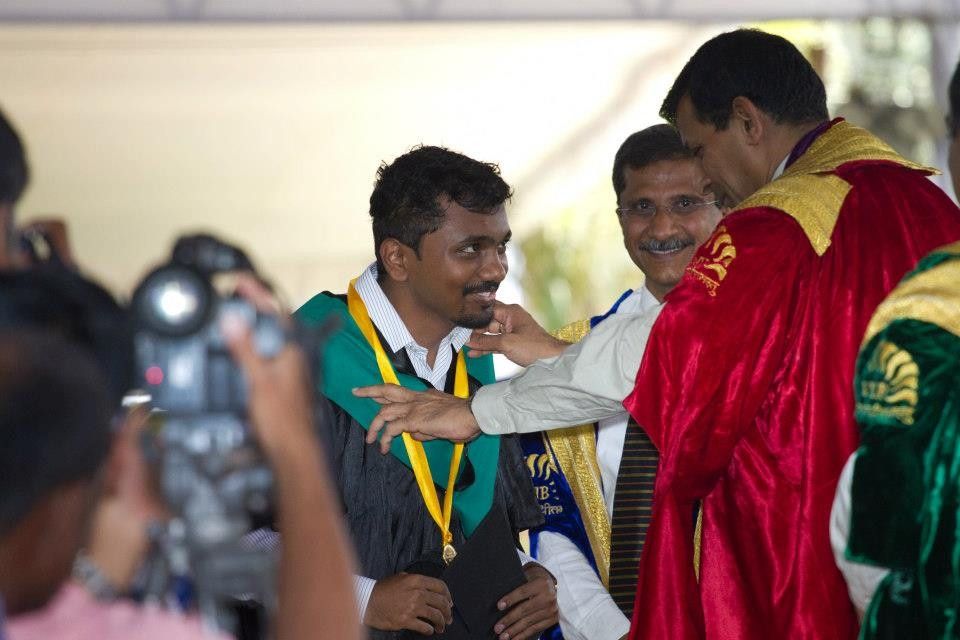 Q. How are you feeling about your current job?
I think this is the best job for me. I did my internship at the Standard Chartered bank. I liked trading and I was interested in share market as we are at the edge of the seat from morning to evening. I preferred a job of that nature, but that world was very heartless. So I didn't choose banking. I chose consultancy because I wanted to change myself as a person. I was a timid and soft spoken person by nature. I struggled in social situations and making formal speeches. That was why the English class at Tech was very important as we were encouraged to speak and communicate by overcoming our fear. I wanted to change myself and so I opted for this one. Consultants are called in only when problems arise and it is an exciting one. But consultancy may not be a lifetime career for everybody and as long as I stay in this job I want to learn new things and keep improving.
Q. What is your next step?
I have a dream of starting a school someday to give back to the society. But it is a long shot and there are many small steps in achieving that. But right now I am concentrating on my job and I want to grow as a person.
Q. What are your other interests? How do you relax yourself?
I am a fan of cartoons and Japanese manga comics. I also play games related to them, some of them online. I also watch a lot of movies and listen to a variety of songs. Relaxing is not searching for something externally. Being with friends and family is the greatest relaxation.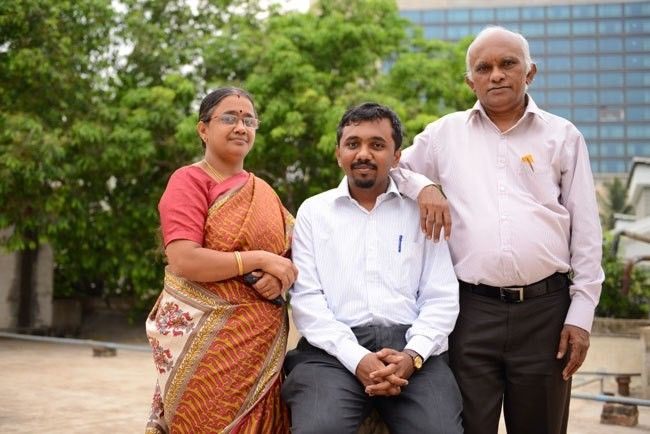 Q. Do you want to share anything else?
I thought a lot about coming to the college, but I didn't know how I can make myself useful. I won't know anybody even if I come there because I don't know whether the professors who taught me are still there in the college. So I feel very happy to be able to connect with the college in this way. I also wish The Bridge all success for your initiative because I personally feel that one should read a lot and reading five minutes a day makes such a big difference and the thoughts which you get may help you in one way or another. I would like to tell the students not to study just for the sake of studying, just listening the class will do and try to maintain a fine balance between academics and enjoyment.
The Bridge wishes him the very best in all his future endeavors.