PSG Group acknowledges the achievements of her alumni.
The real measure of a college's excellence lies in the brilliance of the students that graduate from it and as far as that goes PSG Institutions rank high. For close to nine decades now, the various educational institutions under the PSG umbrella have been churning out success stories in every field, be it business, medicine or engineering. A felicitation ceremony was organised recently at PSG College of Technology to commend the alumni, who are now eminent personalities in their respective fields and heads of leading associations and organizations.

Archana Patnaik, the District Collector of Coimbatore, was the Chief Guest for the occasion, which brought together several movers and shakers of Coimbatore all under one roof. "It took a while to get over the fact that the products of the PSG Group are today, heads of various paramount organizations and are doing whatever they can for the betterment of society and our city." - L. Gopalakrishnan, the Managing Trustee of PSG Sons and Charities.
The alumni heroes in turn, acknowledged that they owed all their success and accomplishments to their alma mater. These institutions gave them more than just a degree, they said. It instilled in them a sense of responsibility and leadership, and equipped them to take on the world. Jayakumar Ramdass, Chairman of the Institute of- Foundry Men (Coimbatore chapter) says, "The PSG brand gave me instant recognition in various fora and a jump start to my career." The years spent in any PSG campus is a holistic development process, where learning takes place both inside and outside the classrooms and laboratories.  As Ponnusamy, the President of CODISSIA and a proud alumnus says, it is a "second mother" to its students.
There were several other bigwigs of the city felicitated on this happy occasion.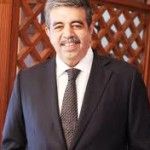 Rajesh B. Lund graduated from PSG CAS and then went on to get his Masters in Business Administration from PSG IM.  He is the Director of Srivari Property Developers, one of Coimbatore's leading construction companies and is also the President of CREDAI.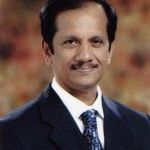 V. Lakshminarayanasamy was elected as the President of Southern India Engineering Manufacturers' Association (SIEMA) in July 2014. SIEMA aims to represent and protect the interests of all the manufacturing industries of this region.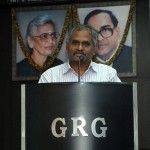 Dr. R. Nandagopal's academic career has come full circle. He graduated from one PSG Institution (PSG CAS) and is now the director of another PSG Institution (PSG IM).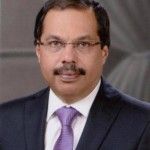 D. Nandakumar is an alumnus of PSG Tech. He is currently the President of the Indian Chamber of Commerce and Industry.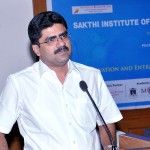 T. Rajkumar did his MBA from PSG IM and is now a member of the Board of Studies in his alma mater. He is the Executive Director of Sakthi Group's Textile Division and is also the Chairman of Southern India Mills' Association.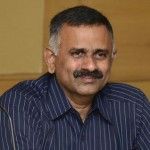 J. Prithiviraj, a PSG CAS alumnus is the President of the Federation of Motor Sports Club of India (FMSCI). FMSCI is the sole recognised National Sports Federation (NSF) for the promotion and governance of Motorsports in India.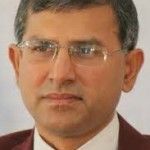 K. Ilango did his schooling at PSG Sarvajana School. He was the President of CODISSIA and currently, is the Chairman of Confederation of Indian Industry, Coimbatore Zone.
If P. S. Govindaswamy Naidu had been with us today, there is no doubt that he would have been both proud and happy to see his institutions producing such world class leaders. It's evident that even after almost a century since its inception; PSG Institutions holds on steadfastly to the vision of its founder and continues to provide quality education to all its students. It was truly an evening of sheer happiness and pride.