TEDxPSGtech: Ideas worth spreading
---
Get set for the TEDxPSGtech conference at Coimbatore on the 31st of January 2015 from 9am to 5pm. This is a licensed and independently organised event supported by the Global Leaders Forum(GLF) of P.S.G College of Technology, Peelamedu with a confluence of inspirational speakers who have and believe in ideas that would gently shake the world.
In the spirit of ideas worth spreading, TEDx is a program of local, self-organized events that bring people together to share a TED-like experience. At a TEDx event, TED Talks video and live speakers combine to spark deep discussion and connection. These local, self-organized events are branded TEDx, where x = independently organized TED event. The TED Conference provides general guidance for the TEDx program, but individual TEDx events are self-organized.
The TEDxPSGtech event is based around the theme "Spirit of India", focusing on the ideas that would praise and help retain the Indian culture and tradition.
TEDxPSGTech brings to you speakers with illustrious credentials across various fields.
Reuben  Fernandes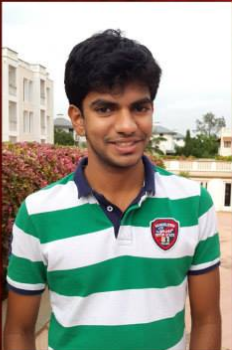 Reuben grew up with a passion for robotics and space. A graduate from SRM in 2012, he worked for a year in Hindustan Transmissions before meeting his dream job – a team which was aiming to land a robot on the moon. This appealed to all his passions. He joined Team Indus in 2013, starting on his journey to achieve his dream. He designed, built and launched a satellite (SRMSAT) during his graduation. At Team Indus, he works on Command and Data Handling for the mission. His role is to ensure that the computer on the spacecraft functions effectively to enable the spacecraft to land on the moon.
Gopal Krishnan
Gopal is the co-founder of MyPromoVideos, the company that creates Visual Animated stories for top brands in India like Flipkart, BookMyShow and HCL. The company has also won the first prize from an elite Hollywood jury for the video they did about the myths on Menstruation. He says the reason behind MyPromoVideos making such a global impact from a city like Coimbatore is due to the unique mix of designers, content writers and marketers available in their company. He is very passionate about Marketing and Sales and has spent more than 10,000 hours studying the same.
Veda Nadendla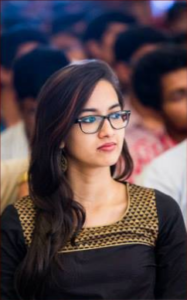 Veda Nadendla is City Editor and Writer at Youth Ki Awaaz. Her writing is fuelled by the oppression she has seen in her life and the lives of the women she loves, encouraging readers to speak up and smash patriarchy. She believes that people build culture and it is possible to forge a pervasive culture of mutual respect among the genders through conversations for change. She was the President of Make A Difference, Chennai, the Navy Queen 2011 and is also a western acapella singer, contemporary jazz dancer, actor, story teller and Chennai based model. Talk to her, and she will weave you a story.
Sivakumar Palaniappan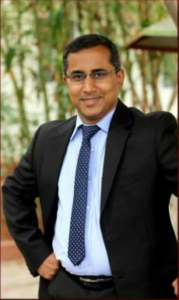 As Sivakumar Palaniappan describes it, "My life purpose and dream is to see young people filled with great passion for peace and prosperity all over the world. It is the young, strong, healthy, of sharp intellect and tranquil mind that will make this world a better place to live. My faith is in the younger generation. All my study, research and work looks at the mindsets of young people, their motivation, their beliefs and their ambitions in life". Siva is the founder of Mastering Mind Academy – an organisation focusing on transforming young minds. He is the author of the book "Become an Engineer. Not just an Engineering Graduate" and a visiting professor at PSG IM, Coimbatore.
Sashi Chandran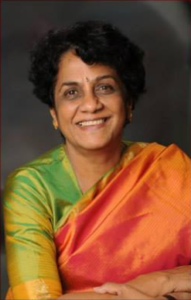 Sashi Chandran, psychologist, education and counselling professional, yoga trainer and Tai-chi practitioner has been in people work, empowerment and capacity building of individuals and teams for over 3 decades. She has applied transactional analysis in community outreach programs with diverse populations. Sashi is currently doing ongoing research on the theme – "Contact and Contract become Outcome". In order to cater to the demand for counselling in South India. Sashi became a Certified Transactional Analyst (Counselling). Sashi uses Yoga and Taichi to keep the mind and body connection alive in self and work.
Fahad Azad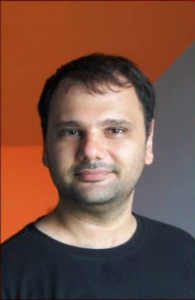 Fahad Azad is currently Engineering Manager at warehousing automation start up Grey Orange India Pvt Ltd. In 2014, he executed India's first delivery by drone experiment for a pizza outlet in Mumbai. Prior to this he co-founded Robosoft Systems in 2008, which was listed in M.I.T. TR35; top 35 innovators under 35 in 2011 for designing Duct cleaning robot. Prior to his entrepreneurial venture, he was the product design consultant for IIT Bombay incubated educational robotics start-up Thinklabs. Fahad is an Ignite Fellow of Stanford Graduate School of Business. While not working he enjoys flying Gliders, UAVs since 1998.
Anu Tandon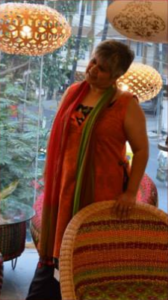 Anu Tandon is a practising Industrial designer trained at the National Institute of design. A deep respect for our rich and diverse craft traditions and the dedication of innumerable unsung craftsmen has always motivated and inspired her work. She has worked as a Freelance Designer & Consultant on a wide array of projects. She is the founder and Creative Director of The Retyrement Plan, an initiative that uses industrial and auto discards bamboo and cane to create a unique line of eclectic furniture. She is currently a visiting faculty for Textile Design at the National Institute of Design, Ahmedabad.
The event is public and anyone who would want to be a part of it can register. To avail early bird concessions and register, contact info@tedxpsgtech.com. Visit www.tedxpsgtech.com or https://www.facebook.com/tedxpsgtechcbe for more details on TEDxPSGtech.