The 69th Independence Day at PSG
---
Being from an Army background, my Dad always wakes me up early morning every 15th of August to go and attend the Independence Day Flag hoisting ceremony. It did not matter how big or small the ceremony was, we would just go to the nearest gathering where the tiranga was being hoisted(the tiranga is a hindi word which means the Tri-colour). This year also I woke up, had a bath and headed down to the flag hoisting ceremony held at the NCC Ground. Even though it was just 7 in the morning, the venue was bustling with people running around. The newly appointed Student Union members were looking crisp in formals and busy making arrangements and some last minute preparations. The NCC cadets were arranging themselves in their platoons and double checking their attire to make sure it was impeccable. There was a model of INS Vikrant designed by the engineers platoon and a model of cannon on wheels which stood in the grounds proudly, lending a tasteful and royal look to the whole affair.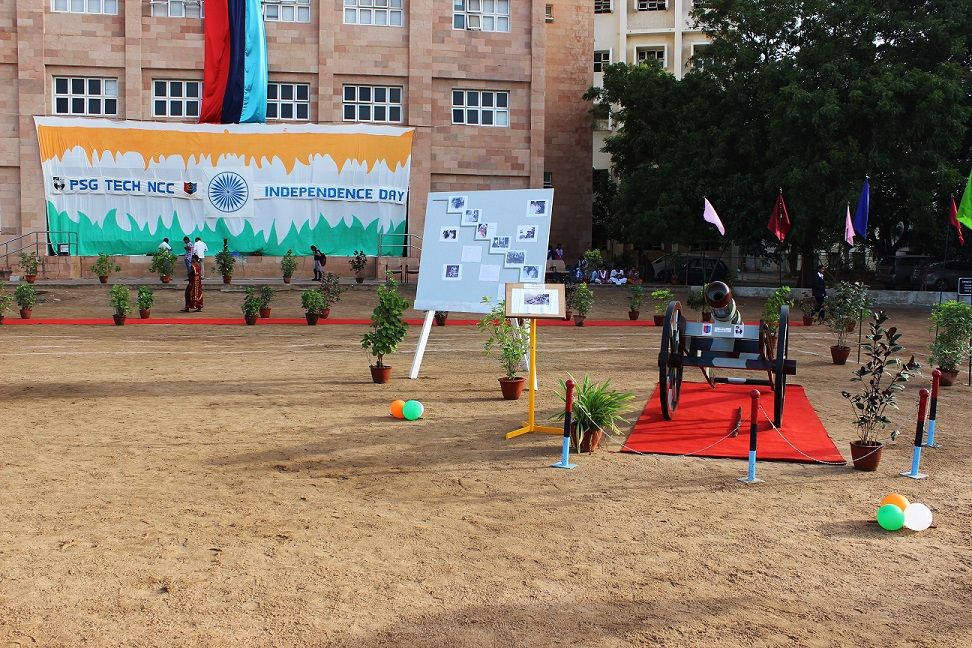 Slowly, the students and staff started arriving in greater numbers and then the chief guests Dr. R. Rudramoorthy, Principal, PSG College of Technology and Dr. B. Giriraj, Principal, PSG Polytechnic College arrived. The chief guests were introduced to all the five squads ready for the ceremonial drill.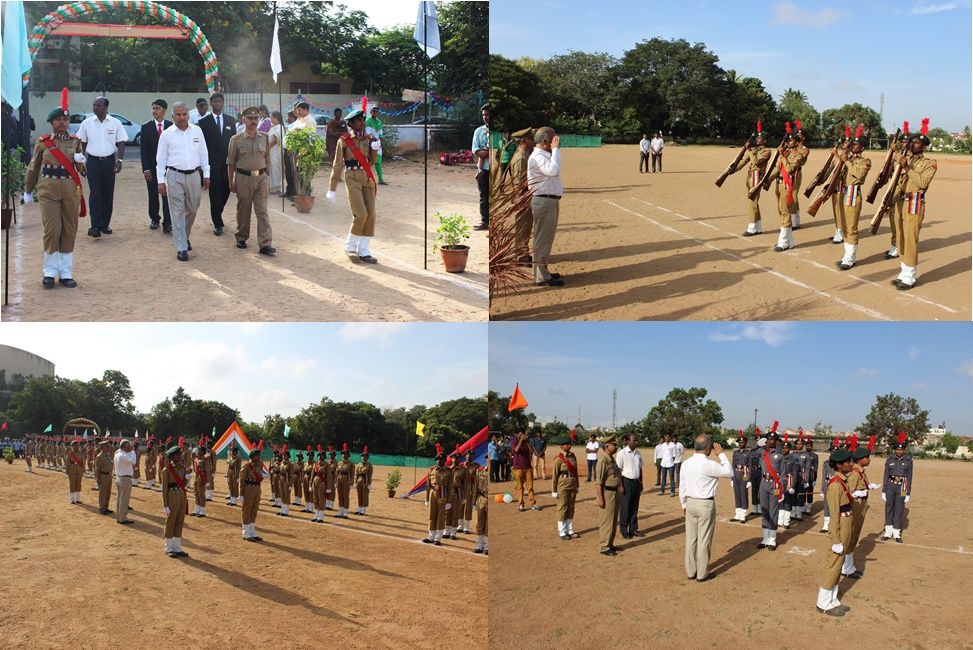 ¼ Tamil Nadu Battalion NCC, PSG Polytechnic College.
5/4 Tamil Nadu Battalion NCC, PSG College of Technology
5 Tamil Nadu Girls Battalion NCC, PSG College of Technology
2 Tamil Nadu Composite Technical Company NCC, PSG College of Technology
5 Tamil Nadu Air Squadrant Technical NCC, PSG College of Technology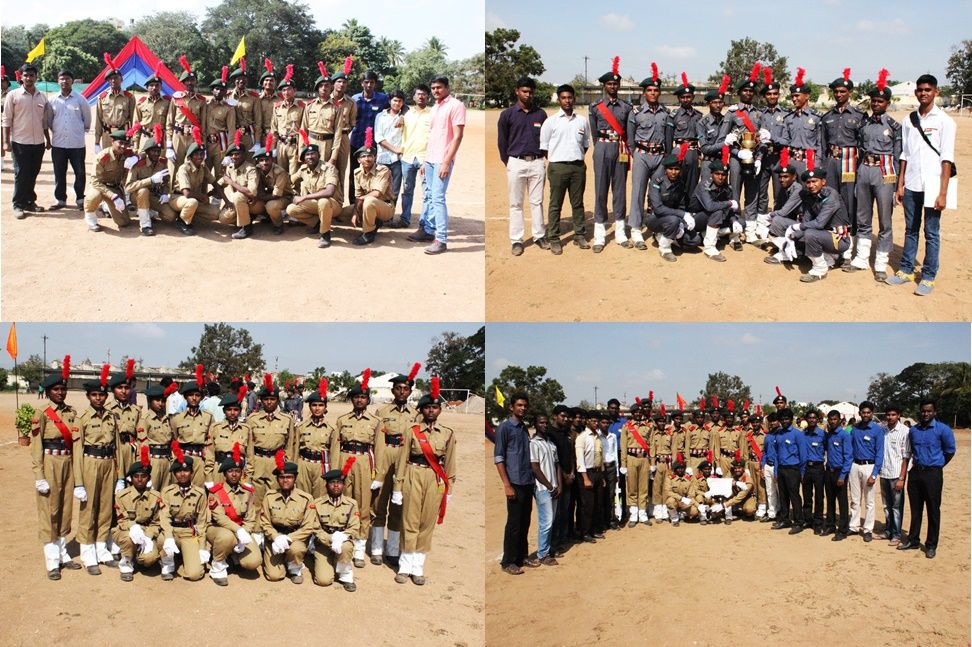 Then Dr. R. Rudramoorthy hoisted the National Flag followed by the Independence Day parade led by SUO S. Monika.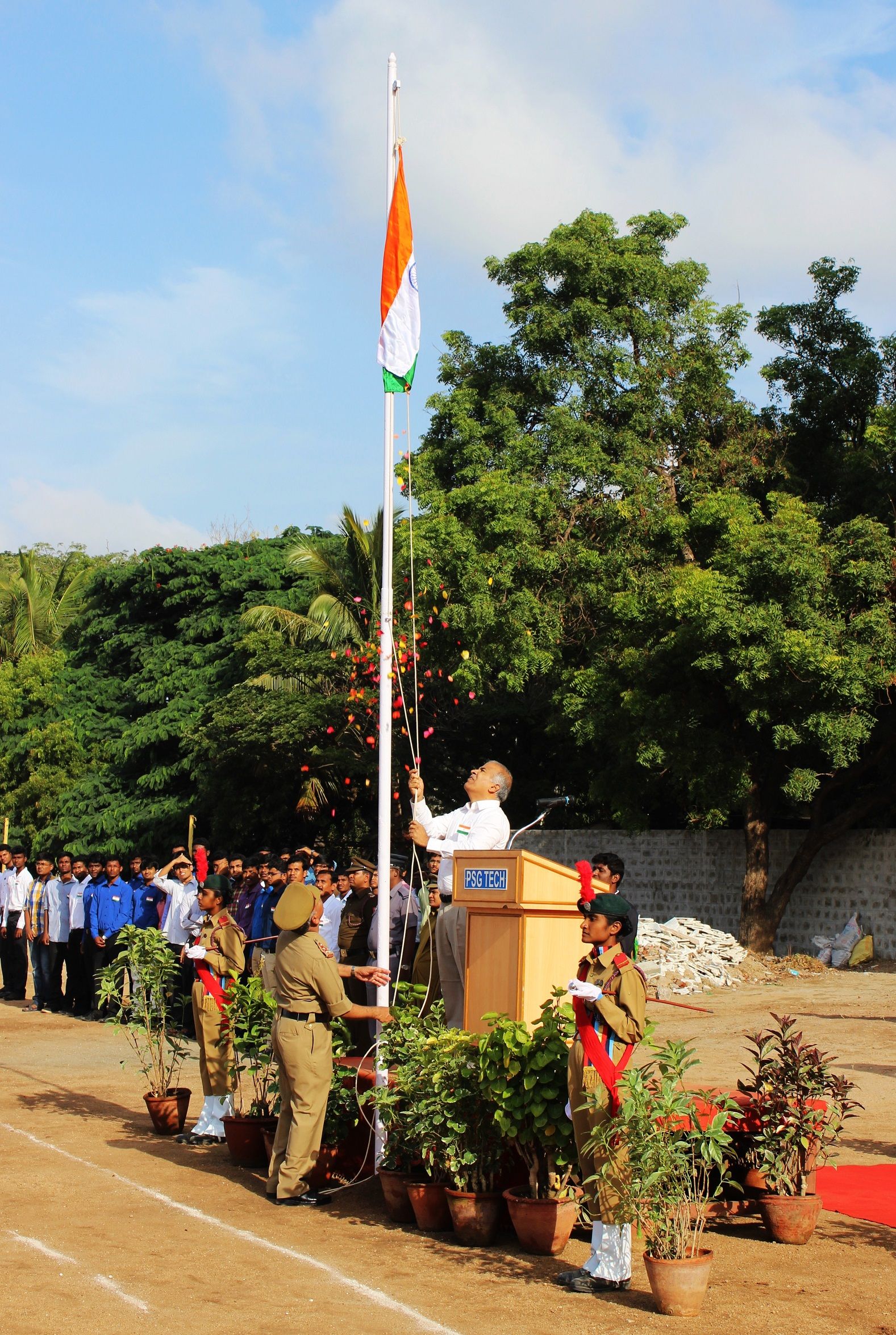 When Dr. R. Rudramoorthy came on the dias to give the Independence Day address, there was complete silence as everyone was hanging on to every word that the Principal uttered. He said that the progress made by India in the nearly seven decades of her Independence is no belittling achievement. India has nearly doubled it's production of agricultural products in 35 years. It has grown  from a country which needed to import agricultural supplies from the USA to not only a self sufficient country, but also a country which exports agricultural supplies now. From the land of snake charmers to holding major tech firms like Microsoft, Adobe and now Google, India has come a long way indeed. Indian minds have contributed immensely to the well being and development of the whole of mankind. According to the World Health Organization, one in three vaccines administered across the globe is developed in India. India is the third largest economy(GDP based on PPP valuation) and has a massive growth rate of 18%, overtaking China which has a growth rate of 12%. Thus we should be proud of the fact that we are Indians.
As the Principal was urging everyone to connect to their patriotic feeling, I pondered upon the sad fact that 15th August has become no more than a holiday to some. We should remember the sacrifices of the countless martyrs which were required to achieve our freedom. On this day, we should learn to respect the freedom which we sometimes take for granted. We should remember that freedom is not just an abstract concept, but something still worth dying for.