The Face of Indian artisans
---
---
'I took the road less travelled by, and it has made all the difference.'
In an era where people prefer low risk alternatives, to a test of their mettle; 'MyHomeCart' stands tall.  Sarbajit Roy (B.E CSE 2012-2016), Arunabho Majumdar (B.E CSE 2013-2019), and Mudang Yubbey (B.E SW EEE 2011-2016) – the founders of MyHomeCart, decided to make a difference in the handicrafts industry. They aim to promote the country's weavers, artisans, and the like; by providing a platform for direct seller-customer interface, à la Flipkart. Read on!

Q. Following our Prime Minister's directive of 'Make in India', the goals of 'MyHomeCart.Com' lay emphasis on bringing up the talents of our country. Could you please shed some light on your team's inspiration(s) behind this project?

India is highly diverse! If we look beyond the giant retailer selling standardized products, India is full of niche products with huge market potential. In context of 'Make in India', we believe that our effort will open up a direct 'manufacturer to customer' market for these products with the least possible intermediaries that will really help all the talented native craftsmen, who deserve exposure nationally and even globally.
They need an accepting market and we think that helping them with exposure will serve to increase awareness regarding native talent, Indian culture, tradition and its richness. I am proud to say that our team is very dedicated and has been working day and night to provide a global portal to all our Indian vendors where they can showcase their mesmerizing handicrafts and handmade products. We are also trying to put up good offers and deals on some products in comparison with those existing in the market, as a undertaking on the side.

Q. In a market dominated by start-ups, what have been your experiences with 'MyHomeCart.Com'?

It all started with a spark, and with a thought – "Let's give it a try!" After graduating from PSG Tech, the bars are always high and your self-expectation also rises. Plans and ideas for this started while we were still in college. Initially it was a team of two, me and our current CTO, Arunabho. We used to work as part-timers – me, after my job and him, after his classes. After a few months I left my job and devoted my full time to MyHomeCart.  I also invested all my savings in the venture. When you are new, it's always a challenge! Managing the legal aspects and reaching out to the vendors was more of a test than the technical developments. Our talent pool has grown to six hardworking, intelligent, and very determined people. I personally believe that our determination and focus are the two main reasons behind the growth of MyHomeCart.
"The biggest thing we did so far was never giving up!"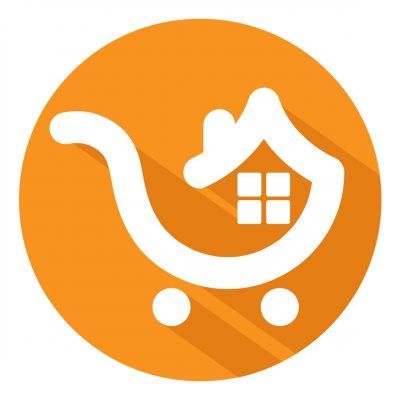 What would your advice be to students looking to put their entrepreneurial talents to test?

Young, creative, brimming with ideas, and most importantly – passion. I believe these qualities make the life of a student the best time for trials and experiments. If you have an idea and you believe in it, then just do it.
Entrepreneurship is not exactly a streamlined process, but I will not call it too risky because life already has this default 'worst hurdle' tab. No matter which path you choose, it will keep on pressing it. So, don't compromise when it comes to giving your best. Entrepreneurship demands the very best in you. It is a ladder to a greater success.
'Talent is always visible to the open eye', but how does your team scout the artisans, whose products you make available online?
Our target is to set up a single portal for entire India in terms of handicrafts, handlooms, handmade products, etc. with a user friendly interface. From the shawls of Kashmir to handmade sea pearl necklaces of Kanyakumari, MyHomeCart intends to provide a platform for all such varied and unique product sellers.  At the embryonic stage of our startup, we had already established contacts with our respective local vendors for different lines of products. While we are working to expand our reach, we are constantly looking out for different products and sellers willing to work with us. Every time we approach an artisan, we always make sure that the person understands the benefit of online selling and how it will remarkably increase the customer base.

What are your fondest memories of PSG Tech?

The entire journey was amazing for me, met some wonderful people and great faculty throughout my journey at PSG. My association with different clubs did have its own amazing moments.  It helped me grow in my professional and personal life. PSG was the gateway for everything. I still miss those back benches, the IM gallery, weekend outings, football, and many more things.

With the normal customer looking abroad for quality products, how does 'MyHomeCart' aim to uplift the traditional hand craftsman?

Did you know that India is one of the biggest exporters of cotton, silk, jute textiles; one of the top ten leather and leather product export countries; and one of the fastest growing pearl exporters? This is just the beginning of the list. India's niche product has almost no competition. If we open up a global portal for the seller, I'm sure we'll get customers from both inside and outside India. The whole world is full of lovers of Indian products.

On social media, 'MyHomeCart' has this fresh concept of marketing via popular themes, i.e. 'memes'. Could you please elaborate on this ingenious and unique strategy?

It's an amazing Idea, thanks to our CMO, Yubbey! We believe that if someone enjoys a post whether it is a meme or a gag, it will make a higher impact than just a normal post. We were all for this idea from the very beginning, and we observed an increase in the number of views as compared to the other posts.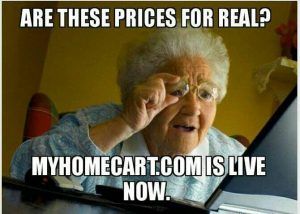 Not to sound like a job interviewer, but where do you see 'MyHomeCart.com' in the near future?

 I think for every new start up, the first two years are very vital. One has to work a lot in both technical, and management and marketing aspects. We are looking for long-term success. So, our journey is going to be a mix of targeting the bull's eye, and 'slow and steady wins the race', as is the story of every corporate. Of course, we are ambitious. For this as well as all the future generations to come, we want MyHomeCart to be that one e-shop they'll think first when buying an Indian product. We want MyHomeCart to be among the top in the field of e-commerce!

THE BRIDGE wishes the team of 'MyHomeCart' all success in the years to come.You can reach out to the team at Twitter , Facebook , Instagram , Google+ , LinkedIn or at their own website.