Gone are the days when people waited for letters from their dear and near. Technology has turned people cynical and efficient in skewed proportions. While the generation gone by has a story to tell of how letters and posts made their life simple and valuable, the current generation is legitimately vocal of how e-mails, phones and chats have turned their lives upside down.
Letters of politicians and statesmen from yesteryears have been appreciated for their deep sense of perspectives. Letters of Gandhiji to Hitler, Jawaharlal Nehru to Indira Priyadarshini are cases in point of how people resorted to politically correct, carefully worded exchange of ideas. Writing letters and replying to them were ubiquitous and a wonderful experience. People resorted to telegrams for formal and instant communication. The people at the telegraph office used to heave a sigh of relief in January and July because the 'no marriage' season meant fewer telegrams wishing newly-wed couples! Many regretted not having another page in the Inland cover to write.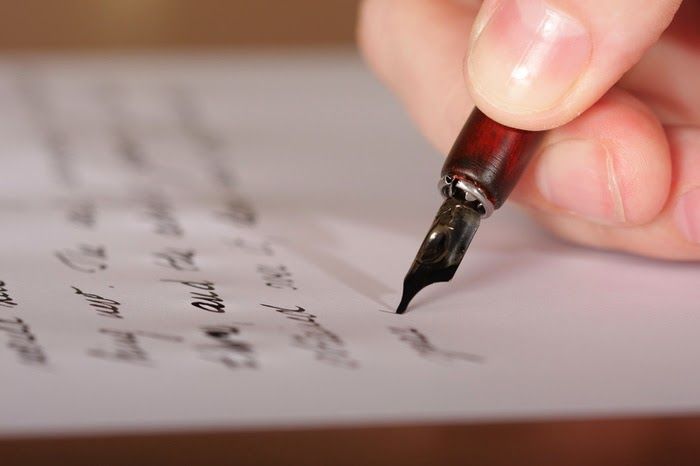 Now, with instant communication, one can sense a lack of thought and more fearfully, a lack of consistency. The expressive, explosive language has given way for curtness and brevity. And according to the NAEP [National Assessment of Educational Progress], more than 60 percent of middle and high school students in the USA scored below the "proficient" level in reading achievement. The results of speed and better access to literature (thanks to Google) have come at a heavy price- lack of depth and flair. The scenario is not very optimistic and the technology overkill might kill literacy.
Letter writing has become a lost art in the era of templates. The wait for wordy replies, appointment orders stretching weeks and in some cases, even years have been replaced by cold impatience and a lack of faith.
The only people who value the essence of writing letters are too old to write or their recipients are lost to time. Has this sorry culture permeated into literature- novels and poems? Time will tell. Has quick relief of communiqué served the eviction notice to sensibility and tranquility? The answer remains lost to the mundane thoughts that transcend on hot summer afternoons.
Having acknowledged that we are in a highway of no return, no one can know it better than the postman- from a man who was thanked for cycling home good news to many lives, he is now a widely loathed man, a thankless job he wears with a bag of junk mails, discount coupons and credit card bills over his shoulders.
We should explore different ways to annihilate the trust deficit between the pen, the paper and the thought process. One solution to recreate a rapport between the pen and the paper is to introduce the concept of "writing to a pen pal". As a firm believer that skills for life are learnt at school, school children should be made to write mails (not over the E-mail, but in Inland letters and postcards) to people in different parts of the state, country or even across the continent. There will then be an interchange of perspectives, culture and rediscovery of the letter writing culture.