The second part of the coverage of YAM-2017
By Madhumita C (B.E Instrumentation and Control, 2016-2020) and Jarvy Randel (B.E Production (SW), 2016-2021)
Nothing quite equates to the feeling of being back to a place that has changed one for the better. The sizeable gathering on the 30th of December, 2017 is testament to this. The Young Alumni Meet -2017, organised by PSG Tech's Alumni Association witnessed the batches of 2008 to 2017 coming together to celebrate past memories. Read Unity in all its Goodness for a detailed account on the day's proceedings. We bring to you the rest of the eventful day's happenings in this article.
Post a delightful lunch, the alumni of each department came together for brief discussions at the different seminar halls. These technical panel discussions organised by the alumni association involved interactions among the alumni, students and staff members. The sessions were extremely informative as the seniors were able to give insights on the current market scenario. The Q&A session at the end of each panel discussion saw the alumni address the interests of each individual present at the gathering and share their suggestions.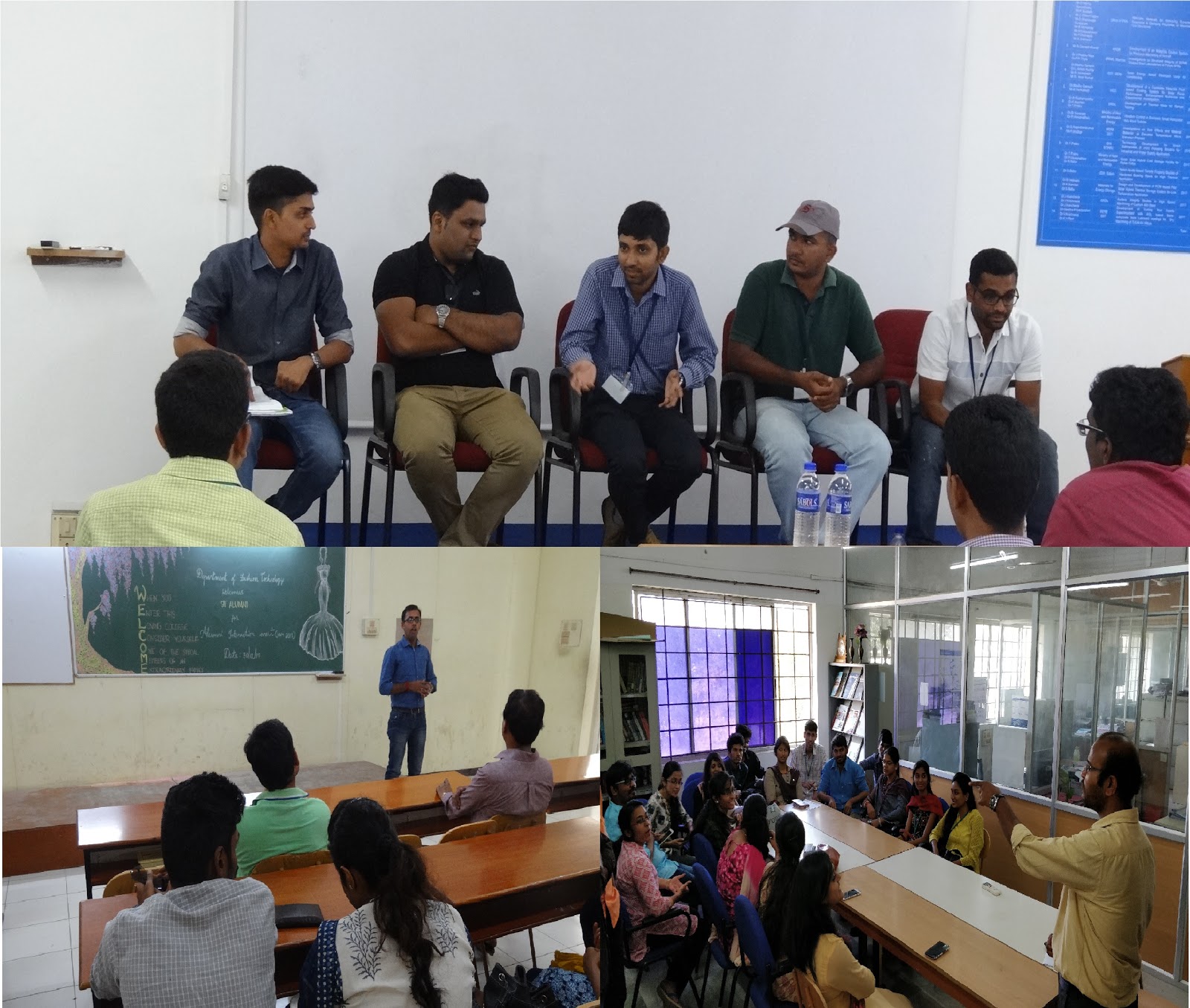 To add fun to the day, a few clubs had events and stalls planned for the alumni. The Cap and Nature club had a stall containing numerous informative and creative works on display. The top 20 photographs of the recently held Lens-o-Nat competition were exhibited for everybody to watch in awe. Case studies on rising environmental issues like no-soil agriculture, usage of plastics and water wastage were made and the preventive measures for the same were explained. The Fine Arts Club had colourful paintings and artistic works up for display. Some of them had touches of professionals which intrigued spectators and left them antsy to purchase them. The Animal Welfare Club had submissions of their recently concluded photography event 'Fauna click', up for display. The members of the Rotaract club kept the audience engaged with their "Just for fun" events. Fun games were planned by the clubs to help spectators revisit their college days.  Displays and stalls. A vast majority of the attendees described the YAM as "the home-coming after a long vacation". Needless to say, there couldn't have been a better way for Techians to end 2017 on a high and a memorable note.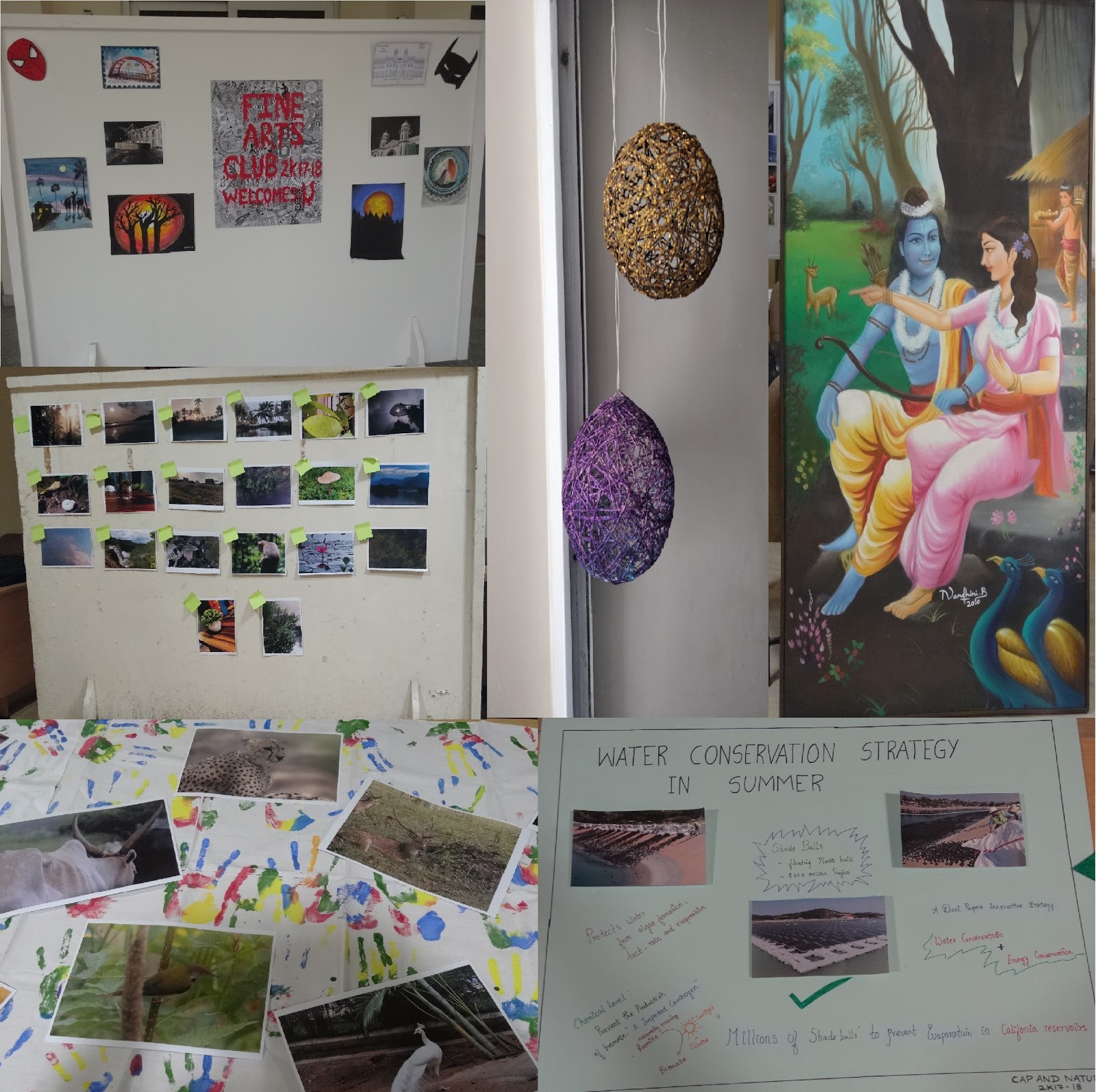 Words of Wisdom
Right after receiving their honours, the alumni took to the stage to share their ideas and real-world experiences with the students. Here are excerpts of what the achievers had to say to the eager crowd.
Addressing the increasing levels of pollution, Mr.Mithun Balaji (B.Tech Textile Technology, Batch of 2008) encouraged students to contribute their share in saving the earth, saying, "If I can, you can". Mr.Balaji is currently producing eco-friendly and recyclable garments that do not require the conventional dyeing process, which is one of the major industrial water pollutants.
Ms.Dhivya Krishnan (B.E Computer Science, Batch of 2007) is the co-founder of Jiovio, a startup which focuses on improving maternity care in rural areas, and is currently backed by the Government of Karnataka. "Studying in a reputed college has its own perks. Our investors readily recognised our alma mater on our introduction", she said. As a parting tip for aspiring entrepreneurs, "The right resources are always in front of you. You just have to find them", she added. To know more about Ms.Dhivya's interesting start-up venture, read To the womb of Real India.
Mr.T Bhoobalan (B.E CSE, Batch of 2009) is currently an IAS Officer handling e-facilities. "Although I have changed fields, my strong computer science background helps me in my work, since e-governance is the need of the hour. Things you learn here stay relevant throughout your life", he advised the gathering.
Alumni Mr.Ramachandran (B.E ECE, Batch of 2010) and Mr.Ramalingam (B.Tech, Fashion Technology, Batch of 2010), who had joined PSG Tech to pursue Engineering on completion of their diploma, credited the college for positively influencing and instilling confidence in them.
Mr.Vivek Sharma (B.E SW Mechanical, Batch of 2012) is a proud Indian Engineering Service officer today(Assistant Director at the Ministry of Railways). "I'm the only South Indian in my batch of thirty (at IES). The exam by itself is tough but not impossible to crack if you stay focused and work hard. I'd love to see a few from this gathering join me in the ministry soon", he said to the gathering.
THE BRIDGE would like to thank Aysha, Harshini.T, Gokulanand.P, and Akiilessh.S for their contributions to this article.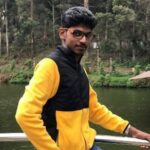 JARVY RANDEL (B.E PRODUCTION SW 2016-2021) believes in attitude. He loves to face challenges and delivers his result with perfection.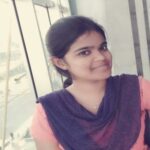 MADHUMITA.C (BE I&CE, 2016-2020) is an avid traveler and a music enthusiast. She is also interested in exploring different cultures and meeting new people.
For comments/feedback/suggestions, please write to thebridgepsg@gmail.com