From the man who designed its logo…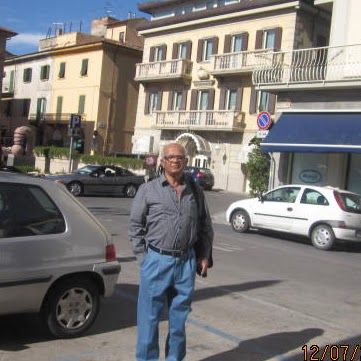 64 years ago, in the early years of the post independence era, the first ever private engineering college in Tamil Nadu was established with a few students, fewer faculty and two basic departments. Today, with altitudinous ranking and numerous triumphant alumni, the institute is many a student's dream and the pride of each of its own students.The brand "PSG" itself gives its student's an edge over the others. Of course, no bridge is built in a day and no brand ever was. An enthusiastic set of students guided by energetic faculty, lead by a steadfast head, laid the very strong foundation of the college, making the institution what it is now. The story of the inaugural years of PSG tech is not known to many. The Alumni Congress 2015 presented a blessed opportunity to get a sneak peek into some of the most interesting anecdotes that happened in the college 60 years ago, through an hour long personal interview, with Mr. CHRISTOPHER DEVAPRAGASAM (B.E Mechanical Engineering, 1951-1955), one of PSG tech's first ever pass outs.
Before getting into the story, I cannot resist writing a few lines about the man who told them to me. At 9.30 am on the day of the Alumni meet, when many of the youngsters had held out reasons to be late for the event, the octogenarian's name was promptly registered at the registration desk. My task for the day was to fix an appointment for an interview with the senior most alumni of our college. Quite nervously, I was searching for Mr. C. Devapragasam in a crowd of around 400 people, having just seen a passport size photo of his. I saw a gentleman who vaguely resembled the one in the photo and with much reluctance, I went up to him and asked him for his name. When he responded positively, I told him my purpose of approaching him. With absolutely no fuss, he said that he would talk during the lunch break.
His alertness at 81 years of age is remarkable and any youngster would look up at his energy with awe. He didn't expect anyone to accompany him. Rather, he didn't need anyone. He clicked a few photographs of the college with his digital camera, proceeded to lunch, exchanged formalities with a few, then quickly turned around to me and asked where to proceed to the interview.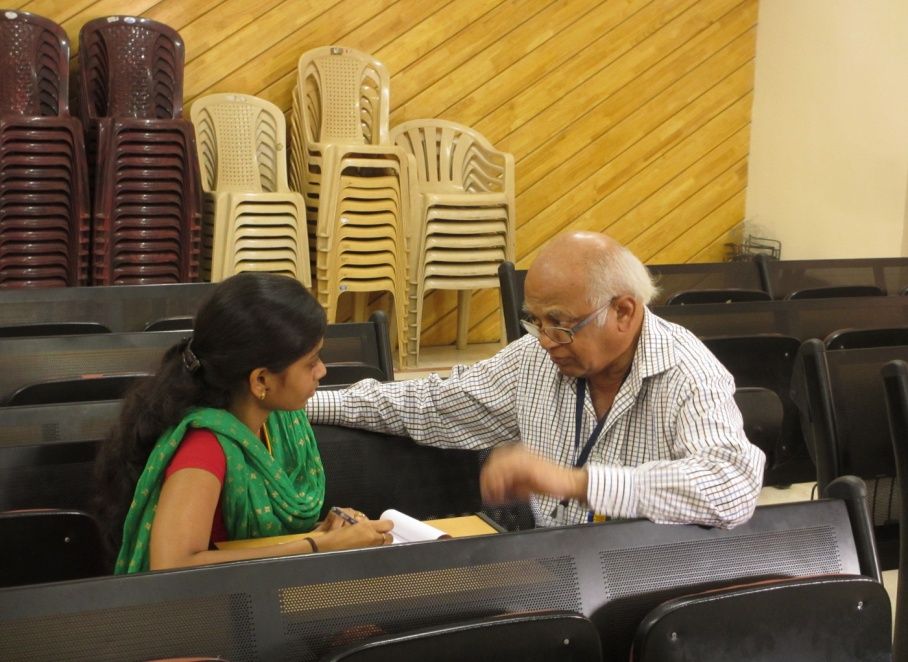 While talking to him, he mentioned that his day had begun at 4.30 am from the Chennai airport and that he was going back to his hometown in a few hours from then. I don't know how many of us can accommodate such a busy day at his age. But, at that point I realized, some of the greatest people are often unnoticed, due to the minimal fuss they create around themselves. The short duration I spent talking to him, will remain etched in my memory forever.
"What do you want me to tell you?" he asked. I said that most of us were very curious to know how PSG Tech was back then, in his days. He started telling me this story which I have tried my best to reproduce, the same way I heard from him.
"I never worry if my air-conditioner fails to work, for only because it did in Dr. G. R. Damodaran's car that I got my admission in PSG Tech."
He went on to explain:
"A close friend of my father and a person well known to Dr. GRD, cried out to him on seeing his car pass by. He stopped as he heard us and decided to admit me in his college on seeing my credentials. For the first batch for PSG Tech, Dr. GRD wanted a bunch of boys from Chennai, as he believed that they were sound in academics and co-curricular activities. Dr. GRD was a person who spoke 10% of the present and 90% of the future. All he envisioned then, I see happening now."
"It wasn't easy to compete with the students of the prestigious College of Engineering, Guindy. We had to go there even for our practical exams. Naturally, we were all apprehensive of being looked down upon. Dr. GRD said just one thing, 'Don't push yourselves, but try to be seen'. The apprehension flew away soon. Dr. GRD hand-picked the staff and wanted the staff-student relationship to be close. That, I think is the most important part of PSG's culture. We knew what the staff wanted and they knew what we wanted. We were not scared to approach them. One day, when my friend and I won a table-tennis championship, it was on the papers. Dr. GRD was so excited at that and introduced sports facility to the college and encouraged the students to actively take part."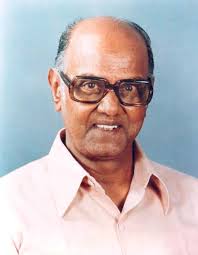 "We once prepared for an inter college drama competition. When Dr. GRD saw us rehearse, he said some music will make it look even better. That was the birth of PSG's Tek Music. Most of the reforms Dr. GRD introduced were not planned, but spontaneous. Many of the essentials of today's engineering course were introduced by him for the first time. During those days when communal identities played a major part in the society, Dr. GRD was careful about not bringing them into the institution. "
"He never demanded top performance from students; he only wanted to see improvement. Most of the lessons we learnt were not through seminars; we learnt them as and when the need occurred. After my completion of the course, I got a government job for a salary of Rs. 200. But my love for the institution, made me request Dr.GRD for a job in the same. He immediately gave me the post of an assistant lecturer. Also, he appointed me to be in the interview panel of selection of students for PSG Tech. We were advised not to select the superstars, but to select those who yearned for an opportunity to showcase their best."
Having told me a good deal about the early years of PSG Tech and also about its founder Dr. GRD, Mr. Christopher Devapragasam shared his message for the students and alumni.
The one, who is prepared to raise his eyes to the invisible, achieves the impossible.
Be a philosopher on your own, but remember a good philosopher never forces his ideals on anyone.
Compete only with yourselves and hold your head high. If you beat your drum too much, the world will bring you down, but with an inferiority complex, you cannot go up in life.
The only way you can give back to the founders of this institution, is to support the students and researchers of this institution by providing research fellowships etc.
All of us have something good in us, something that we can give to others, offer it. Be a mentor to students who need guidance.
Always remember the importance of family values.
Stay fit. Be at peace with yourselves. A troubled mind leads you nowhere. Retrospect yourselves and leave out the unnecessary worries.
If every student of the institution follows this, it becomes the PSG culture. BUILD IT.
"Destiny is no matter of chance. It is a matter of choice. It is not a thing to be waited for, it is a thing to be achieved", quoted William Bryan. The creators of the history of PSG Tech prove to be fitting examples to this quote. The rich legacy of PSG Tech makes each and every student of the institution beam with pride. Sans doubt, every staff, alumni and student of PSG Tech will strive to keep up the ideals that the institution has always aimed at and also join hands in taking it to even greater heights as foreseen by our brilliant founders and the people who made PSG Tech what it is today.