"Who told men, not to cry?"- An interview with Azar
---
A. AZARUDDIN (BE Mechanical(SW), 2011-2016)has written a novel titled Who told men, not to cry?
By Subash. V. B. (B. E. Mechanical (SW), 2013-2018)
Excerpts from the interview on what went into the process of writing and what made him take up writing at such an early age:

What were the events which lead you to become a writer?
I like being in solitude and that is the time when I am most productive. Being a day scholar, I got that personal space and started working. During school days, I used to participate in poem writing, music, dance and debate competitions. In my perspective, participation was more important than winning prizes and that made me try out new things. I had no intention of writing and it was absolutely by chance that I discovered that I had it in me to write. Though I am not a voracious reader, inspired by some real life events, I began to start writing the book in text messages and saved them as drafts. My friend read them and gave me positive feedback which encouraged me to develop it into a book. I made the drafts into a 20 page short story which I later developed into a full length novel. My aim is to write. Publishing wasn't the goal always. I see my first book as a learning process and I hope to get better with the coming books.
How did you choose the title of the book and your pen name?
Initially, I went for the title GATEWAY and approached about 15 publications. Somehow, it got rejected and this made me reconsider the title. At last, I chose the title "Who told men not to cry?" which is an important dialogue from my book. All my friends call me Azar and that is the name I like being called. So, it was the obvious choice for my pen name.
Was it difficult to get the right publisher?
Getting the right publisher is the hardest job for any debut author. I would have approached about 27-30 publishers. Though it turned out to be frustrating, the only thing that kept me going was my knowledge of a writer who had waited 12 years for his first book to be published. Blackbuck happened by chance. I happened to know about Blackbuck from a Facebook message and when I sent my book, I got my first positive feedback after a year's wait.
Tell us about your writing style.
My writing style is hugely inspired by Chetan Bhagat. The reviewers also noticed the similarity.  Since my first book was inspired by some real life events,  I knew what was going to come next. I hope to change it and make it different in my upcoming books. My next venture "Nakulyazhini" (in Tamil) is totally different in terms of the content and narration style.
How long did it take to complete the book?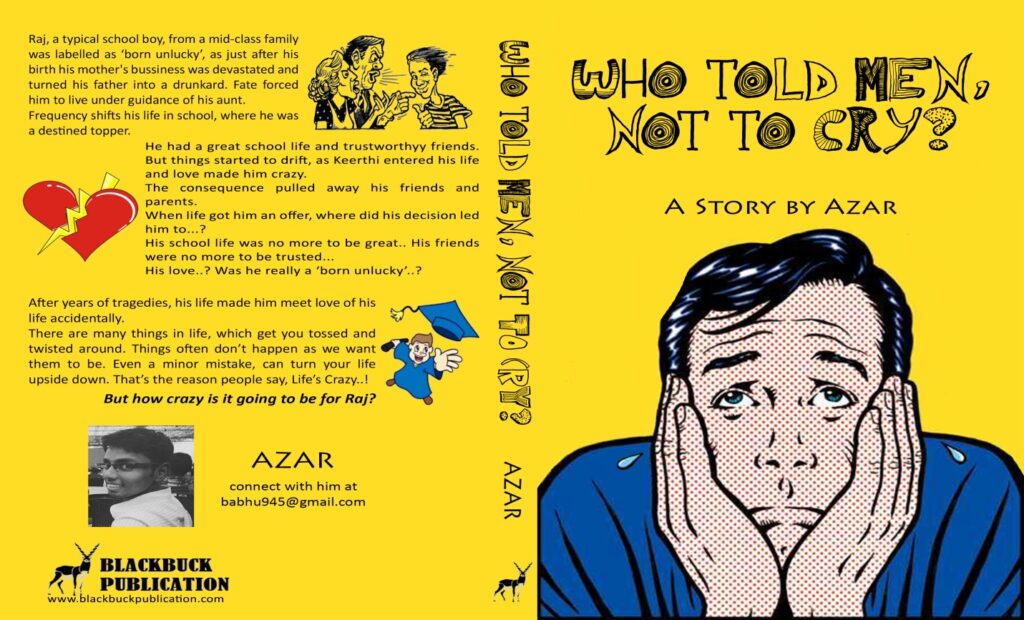 I started my writing during February 2012 and finished exactly a year after, but the process of finding a publisher took almost a year until its  publication in July of 2014.
Tell us about the editing process.
I did the preliminary editing of the book myselfand that was a mistake. I didn't see the errors I had committed and didn't help me to get a new perspective. I paid too much attention to character description, thus making the atmospheric description bleak, but my narrative style garnered positive reviews for its simplicity. The book received appreciation for its hilarious ending and the reviewer suggested that it would have been much better if I had maintained that style for the entire book.
Did you take up any classes for writing?
I didn't learn to write anywhere, but I read a lot about publishing. Since there was nobody to help me on this front, I had to learn a lot about how to get a book published and catch the attention of the publishers, myself.
What was the difference you felt while writing in Tamil?
Writing in Tamil is obviously simpler as I end up with a very few grammatical errors. The fluency is also much better when compared to English.
What is your say on publicity?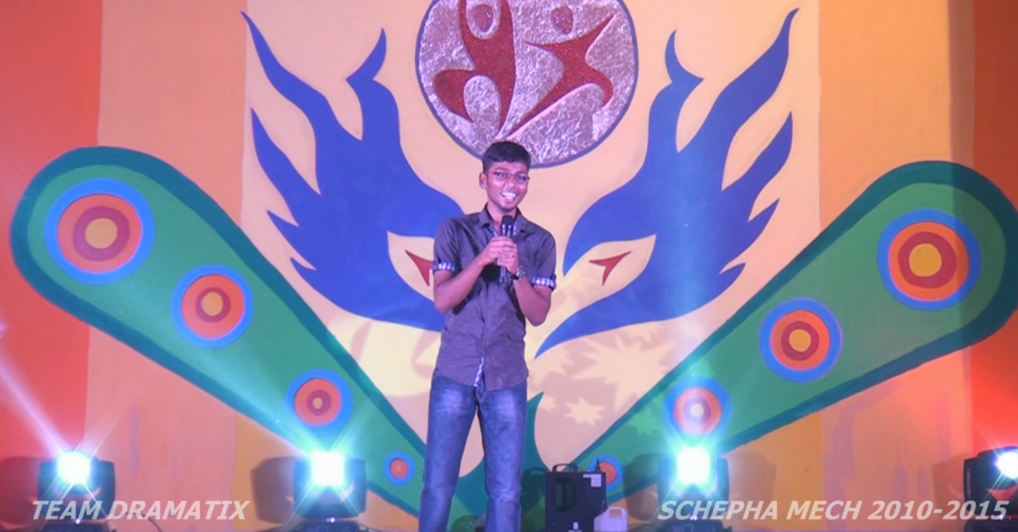 My book was made available on online shopping websites such as Flipkart and HomeShop18. What was disappointing was that some of my very own friends didn't read the book and review it. I thought the word of the mouth will generate positive feedback and create publicity of its own, but that didn't happen because, a lot of them do not  read books.
How did you balance engineering and writing?
My focus is always on engineering, when writing is a parallel process. Whenever I get bored of studies and need a break, I switch to writing.
What reviews did you get for the book?
I have to agree that my book is an average one when compared with the best selling authors'. It got a rating of 2.75 and I am not disappointed since it is my debut effort.
What is your advice to budding writers?
Patience is the key. There is a long and frustrating wait before you get your first book published. Don't hope to get profit from your first book, but treat that as an opportunity to learn. I can recall an incident wherein my manuscript was returned from a publisher even before opening. For the publishing house, the book simply means business, but it is a lot more for the writers. So, hold on to it and persevere to succeed. If there is anybody who needs any guidance on publishing, feel free to contact me.
What are your future plans?
Engineering is my main stream and I have maintained a strong hold on that front, but I am passionate about writing and I shall continue doing that. I am writing my next book in Tamil which falls into the genre of Historical Fiction. I have changed my style a little to suit the audience's expectations. I am now pursuing a course on Journalism in Sikkim Manipal University (distance Education) along side. I will go for a job after my engineering education and by that time I would have completed my 3 year course in journalism. Then, I would have 2 options. So, a lot depends on the nature of my job and the response to my second book.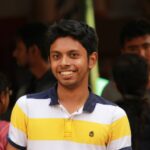 Subash. V. B. (B. E. Mechanical (SW), 2013-2018)is an avid reader and a movie buff. He enjoys playing tennis and watching football. He loves hanging out with friends and wishes to visit many parts of the world.
For comments/feedback/suggestions, please write to thebridge@mail.psgtech.ac.in.