Creating Awareness on Wheels
---
While everyone is busy with their own problems, N.NIGIN BINISH (M.E Engineering Design, 2015-2017) of our college has been on cycle rides spreading awareness about water conservation and book reading. Hailing from a middle class family in Kanyakumari, Tamil Nadu, Nigin Binish has always had a great passion for cycling.
He went to school on cycle with his elder brother but he never got to ride it. He did his UG in Chennai but because of the hot weather there, he wasn't able to fulfill his dream of cycling. After coming to Coimbatore for his M.E, he started as a cyclist. He began his first ride from Coimbatore on 16 November,2016 and reached Pondicherry via Dharmapuri and Chennai after seven days. "This first ride was just for an experience", he said. He had planned a ride covering the whole of TamilNadu, but wasn't able to make it. His second ride which was from Peelamedu to Tamil Nadu's highest peak Doddabetta was a ride along hill roads and he completed it successfully in just two days. He has a 7-gear cycle which is not that easy to ride.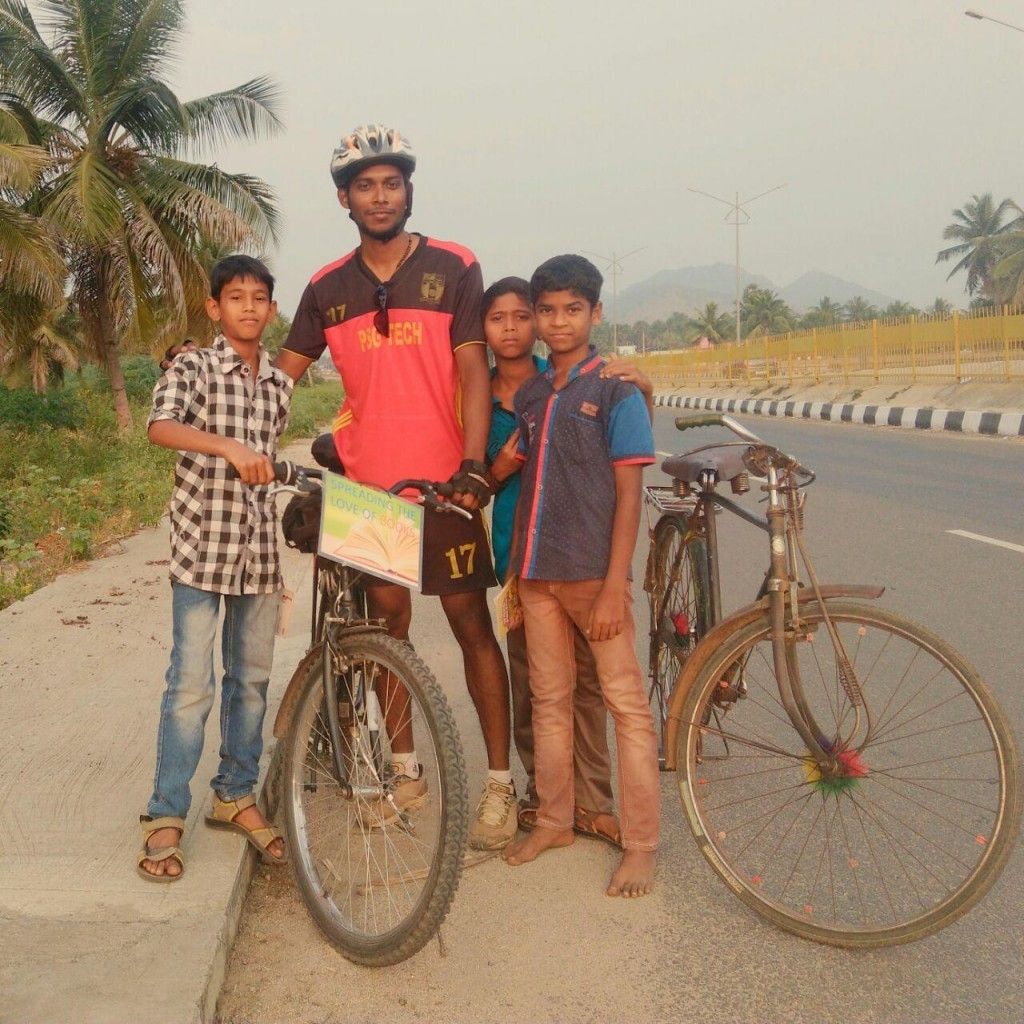 He started creating awareness on his third ride which was from Coimbatore to Kanyakumari through Kochi. It was about water conservation. He also has a habit of getting signatures from the people he meets as a support for his mission as souvenirs. During his ride, he did not carry bottled water and managed his needs from houses and street vendors. There were many people who encouraged and supported him; A coconut vendor he met gave him three coconuts for free, a hotel manager provided him with food and accommodation when he had a shortage of money. Likewise, many generous people have helped and supported him during his rides and his cause has reached many people.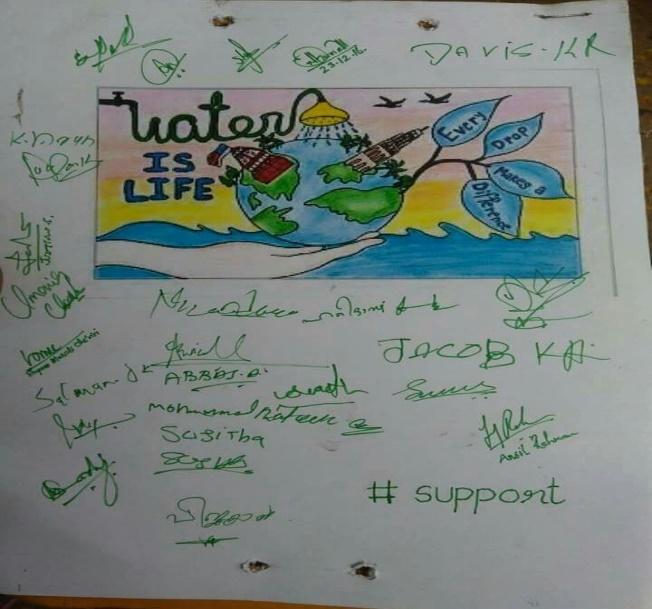 His fourth cycle ride from Coimbatore to Chennai was about spreading the habit of reading books. During his UG he had a friend who loved to read but he used to steal books. This motivated Nigin to start a book club. He took along 25 books for his fourth ride which were collected by the students of our college. Most of the people he met on his ride were either school or college dropouts who had no other source of books apart from academic books. He encouraged them to read. He believes that a good life does not depend upon the money we have and it is about how we lead the life meant for us and make it better. He was honoured in the Chennai book fair for his awareness ride by writer Pattukottai and Arangam Ramalingam, retired Tamil Professor, Madras University. Till now, Nigin has pedalled 2854.8 Km.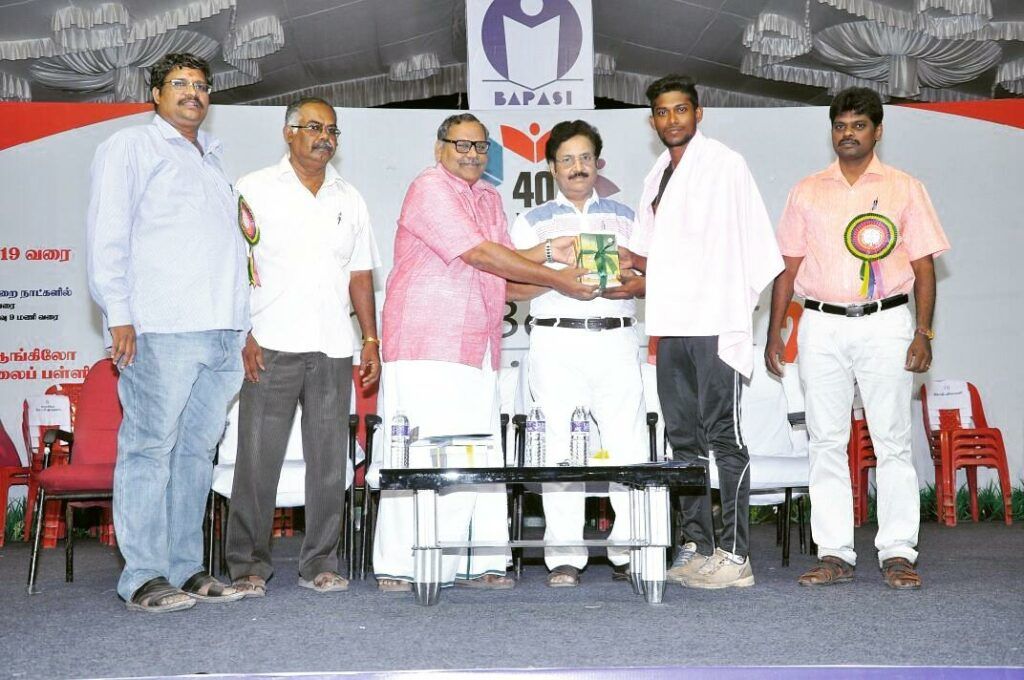 His next ride is for Women Empowerment. He wants people to know how important women are in everyone's life and how their lives are drastically changed after marriage. He has also started a cycling club named Flywheel Peddlers in his city and they made a Republic day ride for 92 kms. His dream is to ride from Kanyakumari to Kashmir.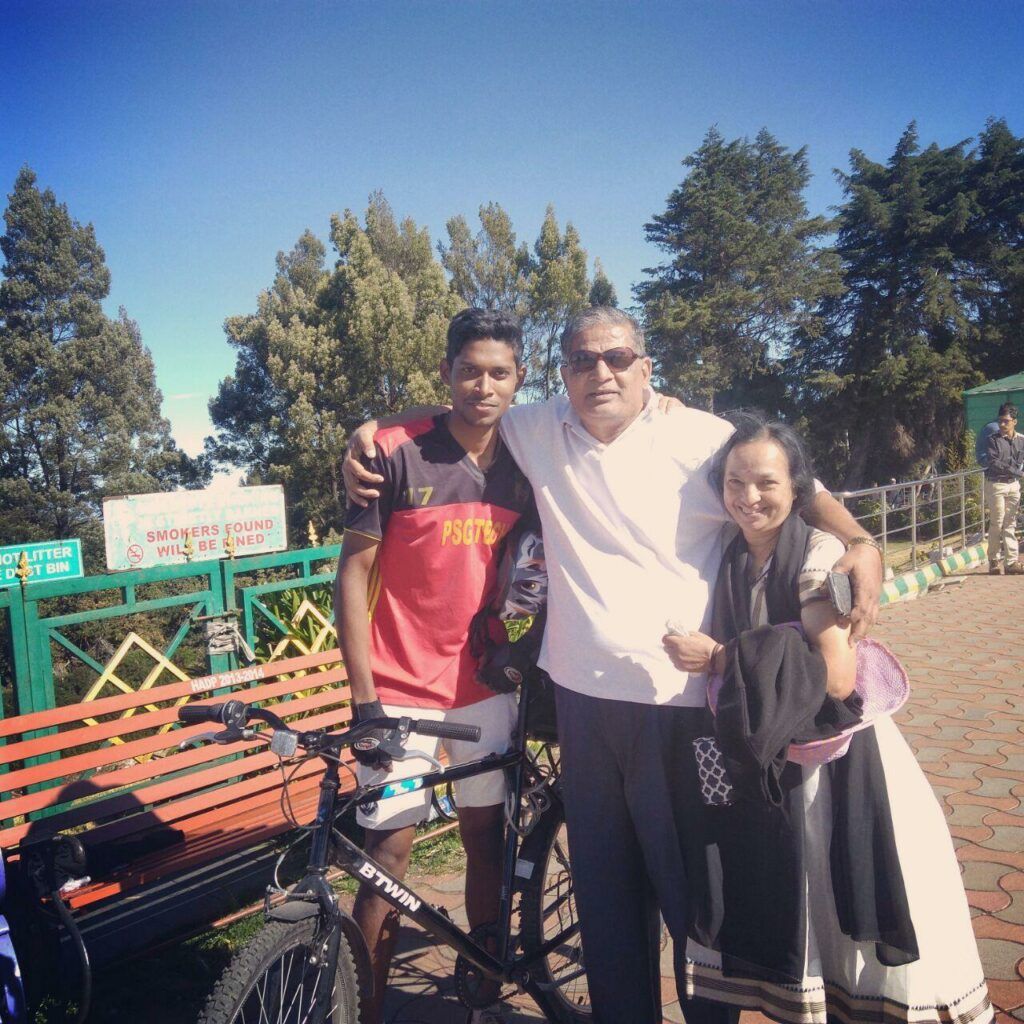 Nigin has spent his own money for the first three rides and right now he is searching for an appropriate sponsorship. Nigin has reached out to thousands of people through his rides, THE BRIDGE wishes him good luck to keep spreading such good will.