Super Singer Syed Subahan
---
"Enjoy what you do and you be your first fan, the rest is taken care by God." - Syed
From a student, keen about research and passionate about music, to becoming a star and winning appreciation from various maestros of music, SYED SUBAHAN (2009-2013 B.E. Metallurgical Engineering) has definitely come a long way. And, what he has not lost through the years is his simplicity and humbleness, though he is bestowed with a great deal of public attention. Interviewing Syed for about one hour over the phone, one understands that, it is still the simple moments of life that he cherishes the most. Excerpts from the interview: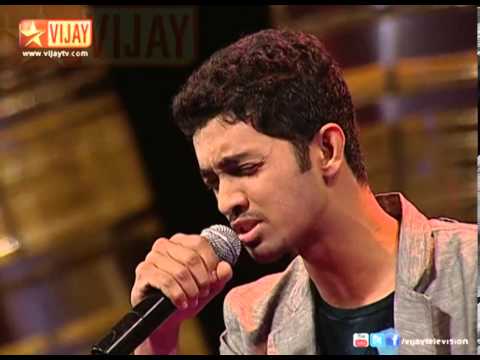 Q. Can you tell us about your childhood dreams and fantasies?
I did my schooling at Atomic Energy Central School, Kalpakkam, till my 10th grade. I used to be this guy who gets involved in a lot of project exhibitions. My childhood dream was to build a flying car. Apparently, I am marching towards living that dream now. Those were the days when I was better known as a dancer than a singer. It was my mother who envisaged me being both a singer and a research scientist.
Q. Please share with us one memorable anecdote from your school life.
This incident happened in my 6th grade. We had this music competition at school in which I was the last participant. Due to time constraints, I was asked to get down the stage without performing. The righteous and brave me, held on to the mike and I fully delivered my performance amidst the opposition from my teachers. To everyone's surprise, I was awarded the first prize. My very happy music teacher drove me to sing the same song to other staffs in the staff room. And so I did, with much happiness. That was the very first time my singing was recognized.
Q. Your college and of course, the 'Tek Music'.
Metallurgical Engineering from PSG Tech happened by chance. But, of course, it proved to be a good decision later on. Tek music was the turning point in my music career. It is that music band that I love thoroughly and learnt music from. Any wannabe musician inside the college would yearn to experience the wonderful atmosphere it provides.  It gave me the arena to try out different genres. Also, I got into composing music. The Tek Music team was and is always very supportive and encouraging. The response from the audience whenever I performed on stage and the love that they showered upon me is something I am always grateful about.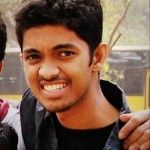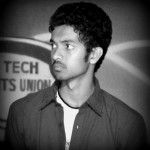 Q. The Super Singer journey - can you tell us about it?
I had longed to take part in Vijay TV's Super Singer ever since 2008, but I got the opportunity only about 5 years later. It is an amazing platform for all those who aspire to build a career out of music. The comments from the judges were the best criticism any singer could get; competing with the fellow participants on air, was totally an amazing experience. It is the place where I learnt to concentrate more on the technical aspects of a song, besides its feel. Super Singer is the reason for all the opportunities in music that now come my way.
Q. Friends from college and friends from the media – whom would you like to spend your leisure time with?
Without any second thoughts, I prefer to spend my free time with my friends from college, because they are the ones who have always been there for me, since the very beginning of my journey as a singer. Also, they are a massive motivational factor for me at all times.
Q. What is your opinion about reality shows for kids? Do you think it is an attempt of motivation or is it just a bundle of stress for young children?
Sometimes, it might prove to be stressful for the kids, but it is my personal opinion that it can be regarded as a part of growing up; such children will certainly gain a lot more maturity and exposure in the process. So, unless the parents sweat it on their children, it is a wonderful platform for learning.
Q. What should a singer aim at? Fame or personal satisfaction?
Music is God's gift. Enjoy music and be your first fan, the rest is taken care of, by God. We should sing for our solace first. Having an impact on the audience and then becoming famous is only destiny.
Q. How do you find the public attention that you receive?
I simply love it, not because of being in the limelight, but for being able to receive so much affection from so many people I don't even know. I am really grateful about it.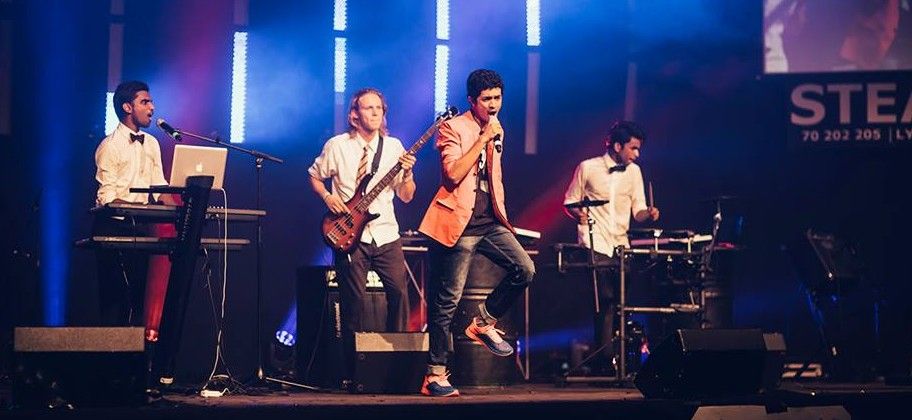 Q. A metallurgical engineer from PSG tech, what are your career plans?
Right now, I am busy travelling around the world for music shows; thanks to Vijay TV for all the opportunities. That apart, I am preparing for my GRE exams and planning to do my MS next year. My long term goal is to work in the Research department of an Automobile industry. Also, making people happy with my music gives me a unique kind of satisfaction.
Q. What is your message to all the youngsters?
Well, I would not like to call it a message. Rather, it is a friendly advice. Stay happy, enjoy whatever you do and put in your best in whatever you pursue, success then comes your way.