The Dream Realized: HashTag Technologies
---
If one advances confidently in the direction of his dreams, and endeavours to live the life which he has imagined, he will meet with a success unexpected in common hours. - Henry David Thoreau
This is a story about how a dream forgotten was dashingly followed upon to make the world realize that there is no excuse for not trying to realize one's dreams.
"The employee ratings for the year was put up. It was not easy to digest the fact that my name was not followed by a good number of stars. No, don't take me to be narcissistic. I felt this way only because I was used to finding myself with a much better rating all this while. I was especially confused because my work the previous year was reasonably more significant than so many of my own before. I could not hold these questions any longer in my mind. I walked up to my manager's cabin. His answer made me realize that after all I was only an employeeand it made no difference if I did anything more than what was expected of me.
With this realization came an awakening – an awakening from the trance I was put into for these many years. I thought of the day I was celebrated as the district topper and the day I first joined my college- so many dreams and interests to pursue. Being in the city of entrepreneurs sure triggered a thought towards entrepreneurship in the minds of almost all the students. But as the semesters flew, this spirit of entrepreneurship was slowly dulled by the idea of easy jobs from MNCs. Except for a few; no one wanted to venture into the unknown. I was totally convinced with all my decisions up until this moment. I did think that being a Team Leader, which gave me its own share of good memories, was all that my soul asked for. But then, at that moment, I knew it was not!
Two hours later…
 My resignation letter was on its way to my manager's desk. It was an impulsive decision, but I was sure that this job was not what I was meant for. But I didn't have the courage to share the news with my family. Here I was, venturing into business with neither a fancy MBA degree nor a set of contacts. But, five years in a job that I loved, had taught me so much more than any degree could have. I had learnt to deal with people, work with confidence and complete tasks at an assigned time. Moreover, my college had taught all its students to be independent and take up responsibilities.
All these were just not enough to be successful, at least not in the first go. I started a non-technical business with a few others and failed- failed hard. But failure comes with its own set of teachings. I realized my strength was my technical knowledge. So, with a new lease of confidence, I tried again. But this time, I had only 5000 Rupees to pitch in and just one of my close friends from college to support me. The investment was just barely enough to create a domain of Hashtag Technologies on the internet. But 18 hours of work a day, intense surfing on the net for potential clients and most importantly undaunted hope eventually paid off.
Today, it is an indescribable feeling to be able to approach my alma mater with the ability to provide internships and even offer jobs to its enthusiastic students. All this in less than a year of starting Hashtag Technologies indicates that more is expected out of us. With hopes of contributing to more employment and creating research labs for product development, I walk into my college with a feeling of nostalgia."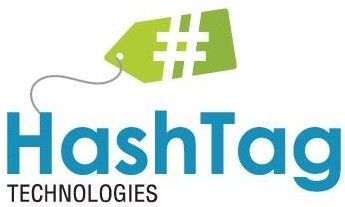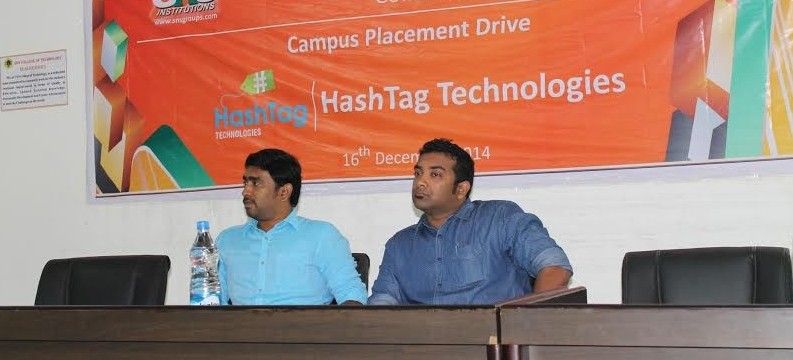 This story is no imagination of mine, but, the result of my interview with Mr.C.Ashok. Mr.Ashok is currently the Managing partner and CEO at Hashtag Technologies, which he co-founded with his friend Mr. Premkumar Arumugam. Both of them are PSG Tech alumni (Electrical and Electronics (SW) (2004-2009)). Hashtag Technologies provides a wide variety of creative and technical solutions including HTML based website design and development, e-commerce & CMS based website development, mobile application development, creative services and social media marketing. A look at their website will make the journey complete.
Team Bridge wishes the Company and its team all success to grow to greater heights and to inspire a lot of students to chase their dreams.