"It's not about ideas. It's about making ideas happen." ~ Scott Belsky
A few days back, THE BRIDGE had the pleasure of interacting with the recipients of grants from the NIDHI PRAYAS and EIR schemes instituted by PSG-STEP. (To know more about the NIDHI PRAYAS and EIR schemes, read The 100 Crore Start-up Support) Mr.Abishek Bhaskar and Ms.Mamatha.M.Pillai have been able to begin implementing their ideas, with the help of grants secured via the NIDHI scheme. Out of the numerous applications, their innovative ideas received unparalleled feedback and support, and have been set in motion. With their stories serving as inspiration to aspiring entrepreneurs, here's what they had to say about their journey.
Ms.MAMATHA.M.PILLAI (Research fellow at PSG IAS)
Project title: 'Breast Cancer Detection using Paper Strips'
Project Summary : An affordable preventive healthcare initiative. It is a paper based urine-test to identify the biomarkers produced in response to cancer as well as blood clots.
How did the idea for the project come about?
Of the cancer patients known to me, most were only diagnosed only at the third or fourth stages. Moreover, women in India lack awareness about breast cancer and do not have enough financial support. Despite all the advancements in technology, we do have something substantial and affordable which could detect cancer in the earlier stages. When I googled up developments in the field of cancer, I found that MIT had worked on the detection of lung cancer using a simple breath analysis test. That was when this idea was born.
An early cure is possible only with an earlier detection. A detection at later stages is of little consequence. Whenever there is a development of cancer cells, our body fluids undergo changes that cause the cells to release proteins into the fluids. I am trying to use these tumour markers for identification. It is similar to a pregnancy kit or a glucometer and can be used at home.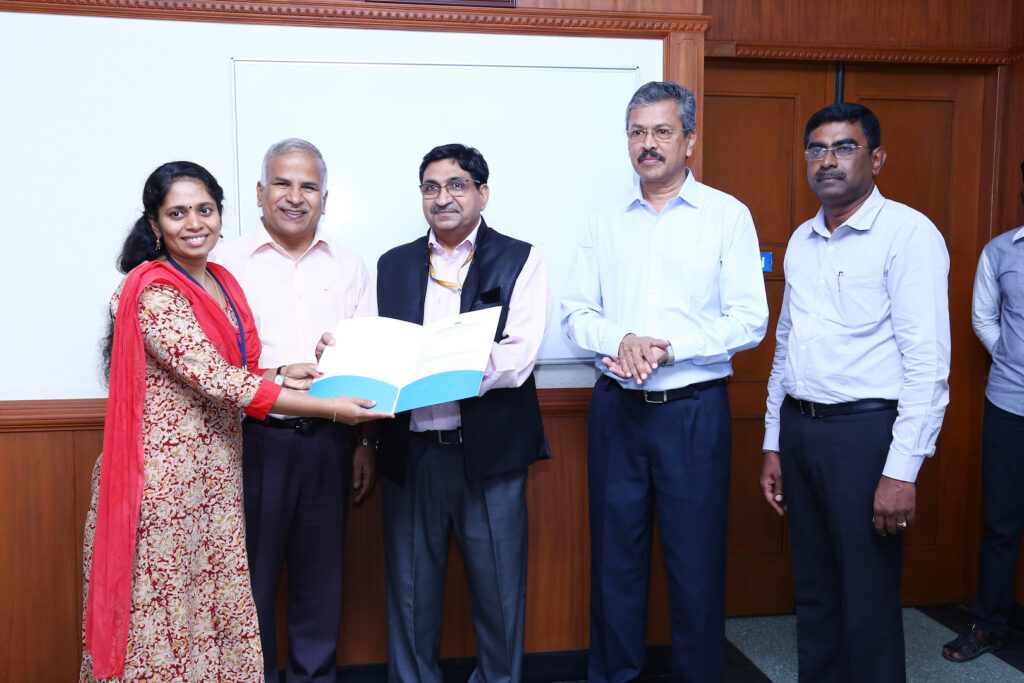 Can you sum up your work till date briefly ?
It's been four months and I've been testing the strips under laboratory conditions, with the help of fibres. Lately, I've been working on improving the detection time because a quicker result is required. Most importantly, it also has to be cost effective. So, I'm trying to make my detection kit easily available at an affordable price.
What did you major in ? How did it help you in your project ?
I'm basically a major in biotechnology. During my doctorate, I was involved in meniscus tissue engineering. I have also worked on regenerating tissues using a biocompatible organic substance which gives shape and support to the organ which you want to regenerate, considering you have a donor. As you can see, my entire career has been built around biotechnology and my knowledge in these areas has helped my work a great deal.
After all the research, can you share a few things that helped you improve your product?
I have been working on the project individually and the selection of markers made me realize the potential that could be harnessed in this field. It got me into obtaining in-depth knowledge in a few specific areas, which led me find the right biomarker for my product. However, there are other biomarkers that can be made use of, as well. If my product becomes a success, I would definitely try to broaden its scope to the other types of cancer as well.
Mr.ABISHEK BHASKAR (B.E EEE (SW) 2002-2007)
Mr. Bhaskar has experience in a multitude of ventures. Apart from being a partner of the famous CakeBee and the product manager of LogBase Inc. , he is currently the CTO and cofounder of SlickPOS , a cloud based Point of Sales for retail outlets.
Project title: Aeropart Validators
Project Summary: Using RFID tags to validate parts used in the aeronautical industry during the manufacturing stage for identification,logging and quality control purposes.
Can you brief us about your project?
The idea was, in a nutshell, to create RFID (Radio Frequency Identification) tags for identification of aeroparts. The tags identify the parts of an aircraft and check their validity during manufacturing. When scanned, they retrieve all the stored information about the product and help in tracking as well. The concept of RFID is not new; our idea was to put it into application in the aircraft space.
Currently, we have collaborated with the Auburn University, Alabama. We develop OEM applications (i.e design and code for the application) and send them to the university, who in turn source them to few companies. Companies like Airbus and Boeing that are in the frontline of the aircraft industry use our tags. In addition to aeropart validation, we've been working to provide services for retail chains too, to provide accurate information about a product and to help maintain stock.
What was the biggest challenge you had faced during your work ?
The main problem was the periodical failure of the RFID reader. Although we didn't expect a successful journey, we had a lot of failures that took us by surprise. However, we pushed them aside, went ahead, and rectified them. So every mistake was actually an opportunity to learn, and it really helped us develop the project in a better way. The major aspect of the project was understanding the hardware, so unless you were really clear in that part, you would have to do a lot of learning.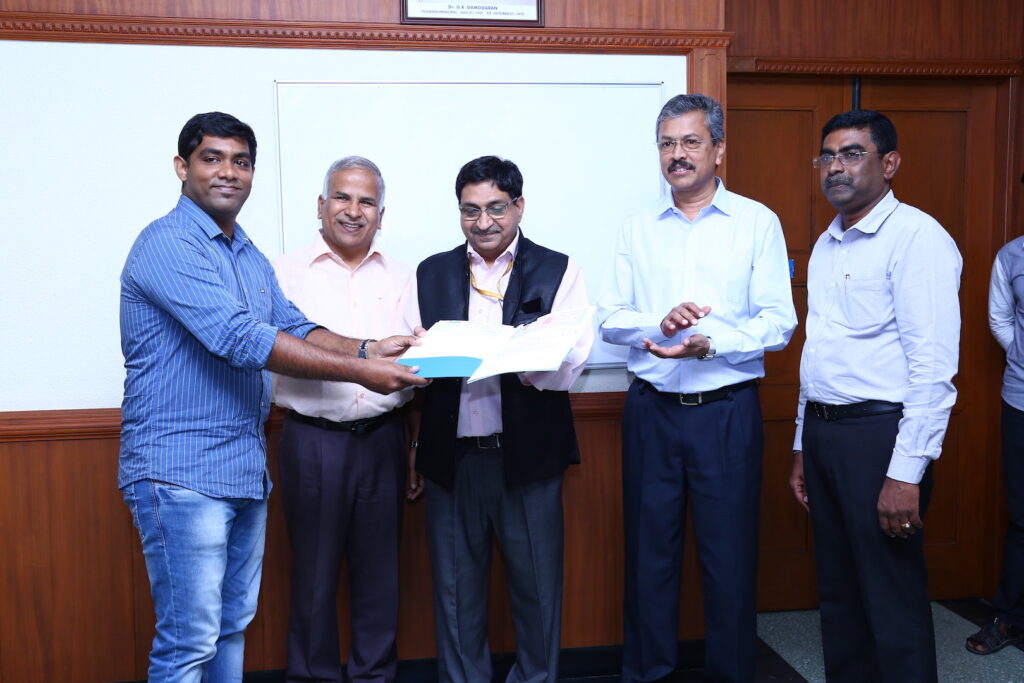 In your opinion, what are certain skills that are vital to the success of an aspiring entrepreneur? What advice would you give them?
Talking of skills in general, it's the technical knowledge which stands first in the list. Knowing your customers and their requirements is of paramount importance, especially before you start investing in the product. The fruit of your labour is visible only when your product reaches the hands of the people, and that is when your hard work pays off. Never stop trying. Trust yourself, let things happen and be prepared to face any kind of result. In the end, it all comes down to your faith in yourself and your ability to learn from your mistakes.
THE BRIDGE would like to express its gratitude to Mr.Abishek Bhaskaran and Ms.Mamatha.M.Pillai for having agreed to the interview and wishes them every success in their respective fields.