To Sao Paulo With A Robot
---
Kamal Prasath Balaji. M (B.E Robotics & Automation Engineering 2011-2015) is an alumnus of PSG Tech who was a part of the two member team that represented India in the 43rd WorldSkills Competition in Sao Paulo, Brazil in August 2015.
The few lines above were all that I knew about him when I dialed his number. The phone's ringings reverberated inside my head, as I was eagerly waiting for him to pick up. "Hello", said a humble yet bold voice. "Hi, is this Kamal?"
Having managed to fix an appointment amidst his busy schedules, we started right off.
Q. Could you tell us about the event?
"WorldSkills, simply put, is an Olympics for skills. Professionals and people with extraordinary skills in their particular area of expertise participate in this international event. There were totally 50 skills in this year's event, of which Indian teams participated in 22 skills. Our team participated in the skill 'Mobile Robotics'. It is held every 2 years. The next event is in Abu Dhabi in 2017."
Q. How did you come to know about this event? Could you tell us the selection process?
"I had an experience of 3 years in doing projects and participating in local competitions in the field of mobile robotics. One day, I came across such a competition in our college. I won the 1st prize and it turned out that it was the zonal level for participating in the WorldSkills in Brazil. Later, I got a call from Pune regarding the next round. It was the Nationals with teams coming from 12 different regions in India. The tasks were given and their complications were higher than the zonals. Finally, top three teams were selected for the final round in Delhi. We came in first among the three teams. The final round took place in February 2015 in Pragathi Maidhan, Delhi. There too, our team won the first prize. We were highly appreciated by the Jury consisting of Dr. Anant Malewar (Founder and CEO, NEX Robotics), Ministers for Skill Development and Robotics and the organising committee. These events were organised by NSDC (National Skill Development Organisation)"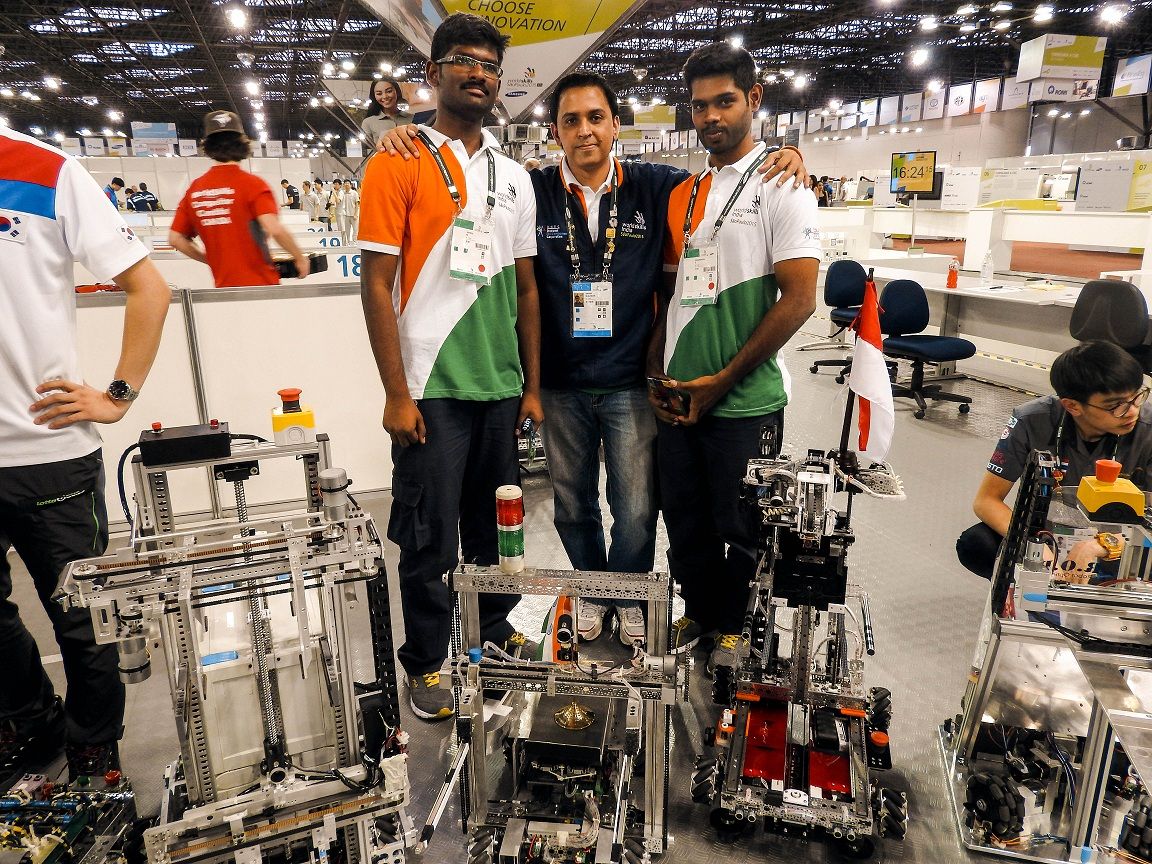 Q. What were the preparations you did for the event in Sao Paulo?
"After completing the project works in the final semester, we headed to Pune to work on the new robot for the international event. We worked at MIT, Pune. We prepared for 3 months while staying at Pune. I neither went home nor attended my convocation during my stay at Pune. Those were a rough three months, the food was bad, and the place we stayed was bad. But still we worked for almost 15 hours each day. We made many sacrifices, but it was worth every bit."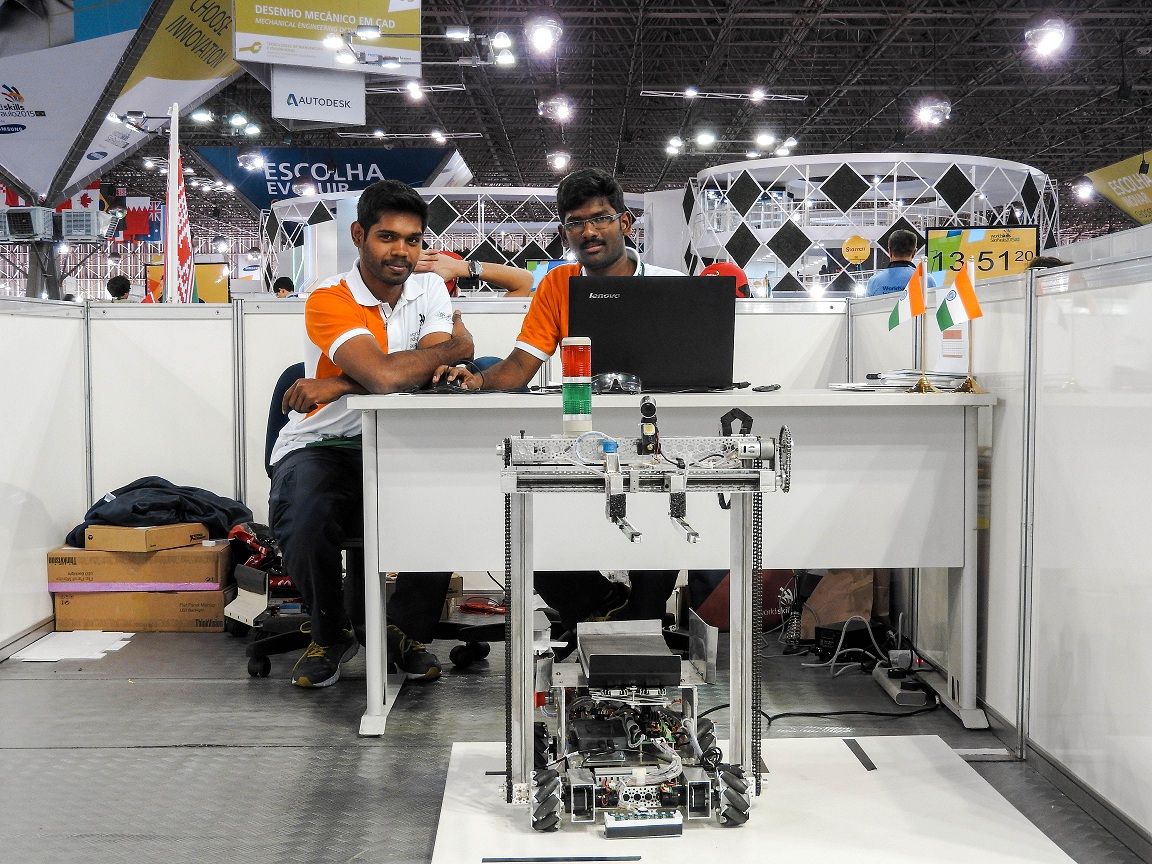 Q. Could you tell us about your teammate?
"My teammate was Dharmaraj. He did his B.E Mechatronics in Sri Krishna College of Engineering and Technology. We were classmates in our Diploma (in Mechatronics) days at PSG Polytechnic College."
Q. What is the concept behind this event?
"The problem statement for the robot will be given a year ahead of the international event. The teams should design the mechanical model and develop the software programs to complete the tasks. The teams should use only the NI-Myrio microprocessor. It should be a completely autonomous customer servicing robot. It should be able to read the customer demands through a bar code and respond accordingly. It can be used in inventory utilization. We used special Mecanum wheels which allows the robot to turn in any direction. "
Q. Could you share your experiences at the Sao Paulo event?
The event took place for four days. We left for Brazil in the first week of August. 24 countries participated in the mobile robotics skill. On the first day, we were among the 6 teams who could complete the task. All the other teams knew we were strong contenders for the top prize. Unfortunately on the second day, we faced technical difficulties with our motor. We couldn't complete the task even after replacing the motor. This set us back hugely and we settled for 10th place among 24 countries. The officials praised us for our different approach in designing the robot. I think we lagged in professional practice and good paperwork, but our robot and our programming were top-notch. We had the cheapest robot among all 24 teams. Totally 22 Indian teams participated in as many skills and 8 teams won in their respective skills. The Indian Teams placed 8th or better received medallions and were also honoured by our Prime Minister. We missed that opportunity by 12 points. "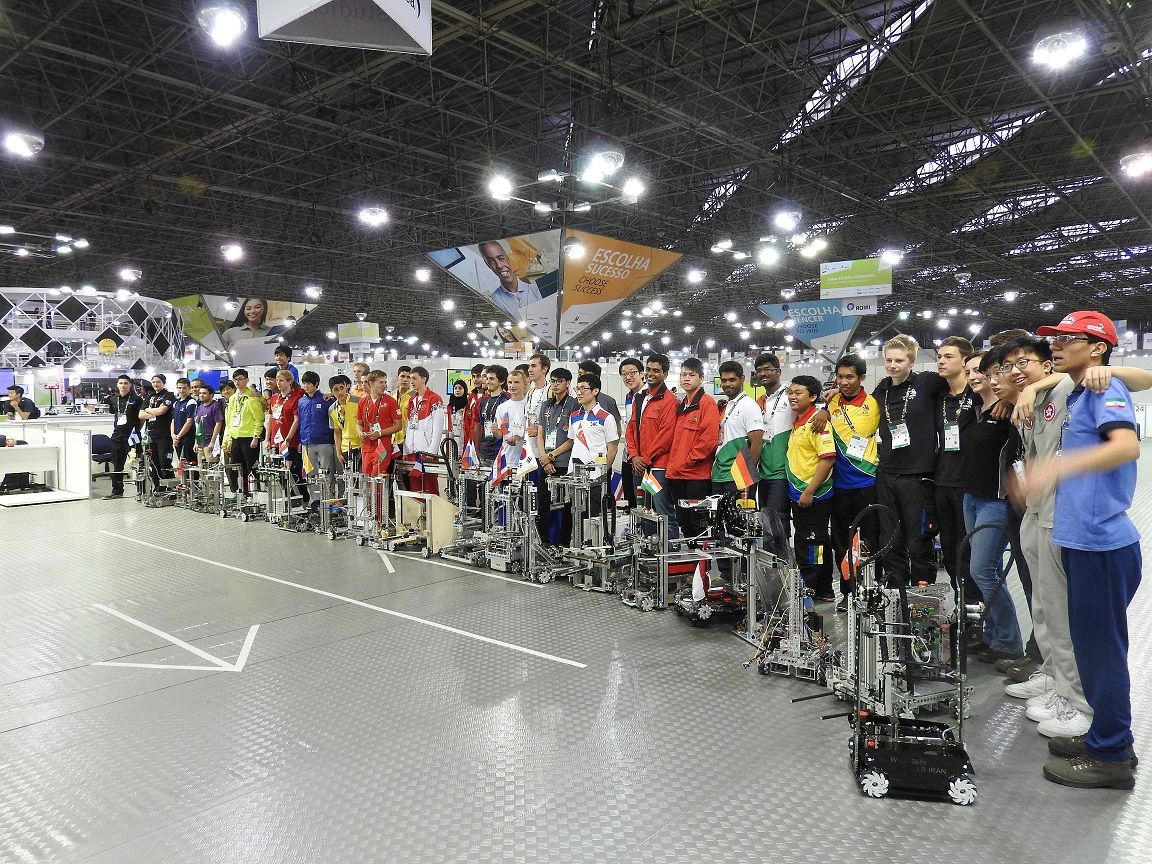 Q. What kind of an impact did this event make on your life?
"I was doing small scale projects before this event. We started off with a robot we made with parts worth Rs.1000. Then we would upgrade the robot with the prize money from each event. We have done 15 robots so far. The event was a big break for us. I am a patriotic person and really care about our country, and being called as 'Team India' the whole time at the event, was everything to be proud of and I will never forget those moments. We certainly learned a lot. I feel disappointed that we could not win, but still it was a huge exposure for us. We used to run 20 runs per week while developing the robot, of which we would achieve 15-17 perfect runs. But it turns out the other failed 3-5 runs are the ones that occur in the event. So whatever we do, we should get 100% perfection in it. Any engineer could achieve such perfection through hard work and practice. I'm also planning to build a start-up for teaching robotics and spreading its awareness in today's world."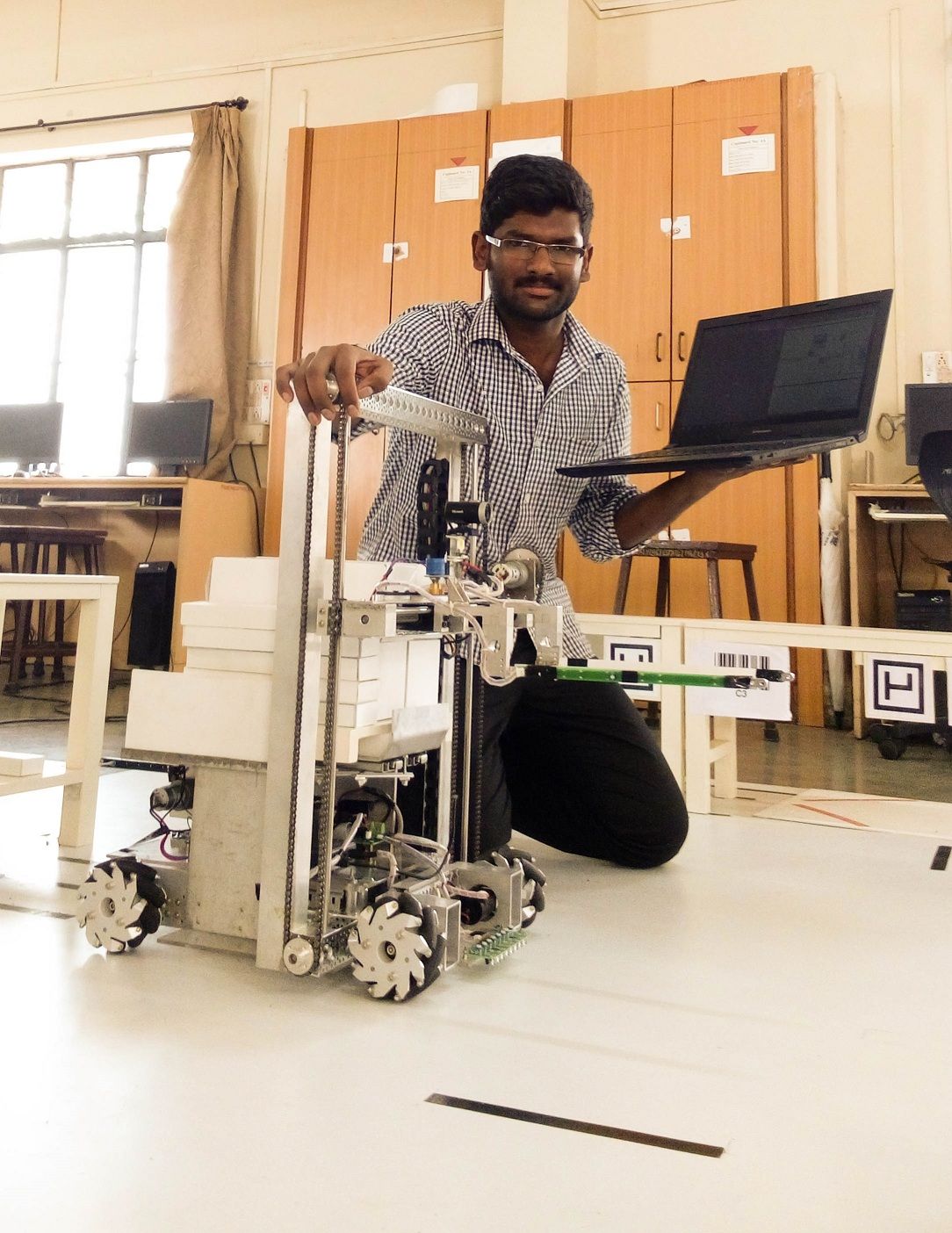 Q. Your message for the growing inventors/engineers?
"Learn a lot. Even if you choose a single field or idea, go as deep as possible into its basics. If I do the same project 30 times, I'll try to come up with something new every time. So, innovation is necessary. Whatever project you do, try to make it the best solution for that problem statement. Even if you fail, don't lose hope and persevere till you get a 100% result. The next WorldSkills event is in Abu Dhabi in 2017. Whatever it takes, more Indian teams should participate and win next time. Indians tend to be consumers rather than developers in today's market. Our generation should change this state. We need more 'patriotic engineers' who should develop India to the country it deserves to be."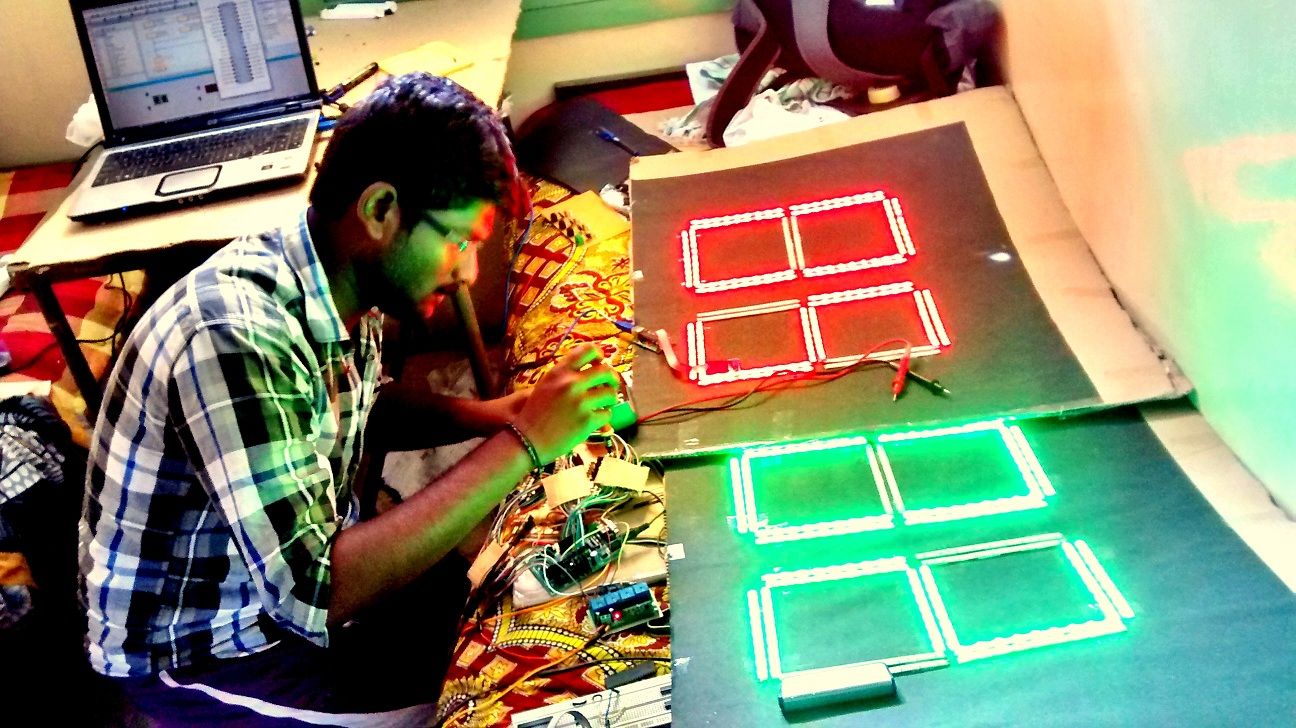 Kamal Prasath Balaji has completed 7 highly recognised projects. For his final project 'PLC and SCADA based Water management for PSG Institutions', he was awarded the "Danfoss Innovator project award" by Danfoss. He has won many events in Mobile robotics and for Photoshop Poster Design.