Two years of endeavor, two teams that have been seemingly luckless in recent tournaments and still stayed atop the pack, one troubled by the coronavirus and yet, ruthless along the way, and the other, quietly stamping its authority on every one of its opponents in recent years, gifted by two series' in home conditions and one elsewhere that did never occur, oddly thanks to the coronavirus, led by two among the greatest players to have played the game in modern times, seeking yield. Test cricket is like almost playing a metaphor on life, it depends on a world of factors. Hell, even the crowds matter, but it doesn't yield easily. There is only one way forward, to keep chipping away, hoping for the yield you desire and yet, the beauty of this form is that there is no promised land, maybe no finish line that both teams can accept but only wish for.
The International Cricket Council (ICC) had long ago come up with the idea of a World Test Championship (WTC) in a bid to revitalize test cricket. Having been in the works since the start of the last decade, the original plan was to hold the test championship and scrap the Champions Trophy. However the plan was shelved for multiple reasons at the time, one that included the possible non-participation of a current finalist and thus, the ICC went ahead with the former.  The top-nine ranked teams, India, New Zealand, England, Australia, Pakistan, Sri Lanka, West Indies and Bangladesh had to battle it out against each other in a series of home and away matches and the top two teams would play the final to be held at the Home of Cricket, Lord's, which was originally chosen as the host. But with the restrictions surrounding the Covid-19 pandemic, Southampton's Rose Bowl was given the nod to host the final. The WTC commenced on August 1st 2019 with the Ashes'. Two grueling years of cricket followed and thus, here we are, in the month of June, with India and New Zealand ready to march onto the field as finalists. There has been a lot of talk in the lead up to the final, with a ton of experts and players, current and former, suggesting what could be an ideal combination for both the teams.
The focus will be on the pace attack of both these sides, for they have been largely responsible for their respective teams' successes over the last two years. In this article, we will be taking a closer look at India's pace battery and their prospects in the leadup to yet another tournament knockout.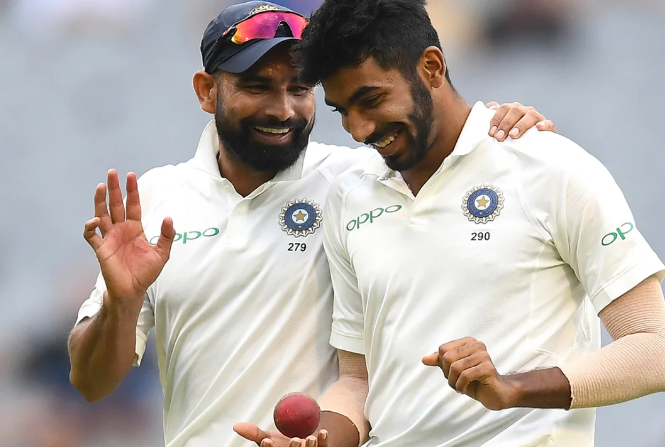 With all the seamers in the chosen 15 to make the final (Jasprit Bumrah, Mohammed Shami, Umesh Yadav, Ishant Sharma and Mohammed Siraj) in top form, skipper Virat has a tough choice to make. Whether he goes in with 3 seamers and 2 spinners or 4 seamers and 1 spinner will depend on what the pitch is likely to demand while keeping an eye on batting depth. While Bumrah and Shami pick themselves, the key question is, who will be the third definite seamer. While Ishant is a veteran of over a 100 tests, Siraj's recent performances are hard to ignore, considering how despite being new to test cricket, Siraj led India's pace attack exceptionally against the Aussies in what was an excellent show of bench strength and depth in talent.

Since 2018, India has won 18 matches and the performance of our pacers has been awe-inspiring. The combined average of our seamers is 17.07 and strike rate, 35.4.  These are mind- boggling numbers, especially when one considers the fact that lately, India has not been racking up huge first innings totals on a consistent basis. Correspondingly, the Kiwi trio of Trent Boult, Tim Southee and Neil Wagner have a combined average of 21.39 and strike rate 46.7. That's nearly two overs between them in terms of strike rate (balls bowled between wickets taken), though this statistic is no indicator of their sheer prowess.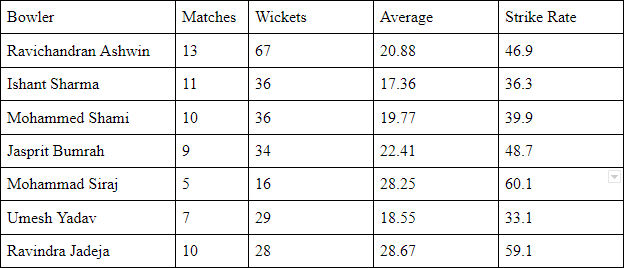 Going by sheer numbers, Ishant Sharma is clearly the safer choice for the third seamer. On the other hand, going in with Mohammad Siraj or Umesh Yadav is a bold option. However, knowing Kohli the captain, India could go in with five fast bowlers and leave out Ashwin and Jadeja, if conditions permit.

There has been a lot of talk regarding pitch at the Rose Bowl and how it may behave, whilst also taking the weather into consideration. Historically, the pitch at Southampton for test matches has favoured bowlers, pace and spin alike, and run-making has always been a challenge. India have lost their last two encounters against the poms at Southampton, with Moeen Ali's off spin proving to be their nemesis. The head groundsman, Simon Lee though, expects the pitch to have good pace, bounce and carry.
Here are the last 5 test matches' average scores of all 4 Innings at the Rose Bowl in Southampton:
1st Innings – 300 runs
2nd Innings – 324 runs
3rd Innings – 280 runs
4th Innings – 187 runs
The above numbers indicate that run-making gradually becomes difficult as the match progresses and thus the team that wins the toss would probably have no hesitation in batting first. However, the weather conditions in  Southampton could also influence the captain's decision at the toss. This is probably the first time in the recent history of Indian cricket that one can say with conviction that the pace battery is capable of picking 20 wickets, irrespective of the conditions. The sheer finesse with which the likes of Bumrah and Shami operate with the new ball is a treat to the eye, not to mention the likes of Shami, who one can safely say is a modern-day master of reverse swing, is equally menacing with the old ball. The team also has world class spinners in Ashwin and Jadeja who have been in phenomenal form over the last two years and not only with the ball but also with the bat, thus providing some much needed depth in the ranks.
With that said however, handling the Kiwi pacers is no mean task. Under helpful conditions, this New Zealand attack can simply blow away opposition batsmen as they have done in the past, with India also having been on the receiving end in their most recent tour to New Zealand. Without doubt, there is more variety in the Kiwi pace attack. While Tim Southee is a classical swing bowler, Neil Wagner and Kyle Jamieson are hit-the-deck bowlers and as a direct result of their imposing physiques, are capable of generating a lot of bounce from the surface. Spearheading this pack since the Brendon McCullum era is a Trent Boult who is, by far, the best left-arm seamer in test cricket in recent years and if I may say so, the Kiwi version of Wasim Akram (he deserves such praise without doubt). Don't take away anything from Colin de Grandhomme, who has often come on to bowl as the first change ahead of the likes of a frontline quick like Wagner and with an economy rate that is joint-best alongside James Anderson's among bowlers who have taken 30 wickets or more since his debut in 2016 and also provides depth in the batting order.
Naturally, Kane Williamson does have a huge selection headache, since all his bowlers have delivered in the recent series victory against England. Thus, the seamer who misses out has every right to feel disappointed. However, New Zealand have reached this final on the back of some stellar performances by their bowlers in the last two years and so, my personal choice of bowling attack for the final would include Boult, Southee, Wagner, Jamieson and Ajaz Patel as the lone spinner. New Zealand might be tempted to go in with Matt Henry ahead of Jamieson, for he looked to be in good rhythm at Edgbaston a week ago. Irrespective of who their fourth seamer is, this is a match-winning pace attack.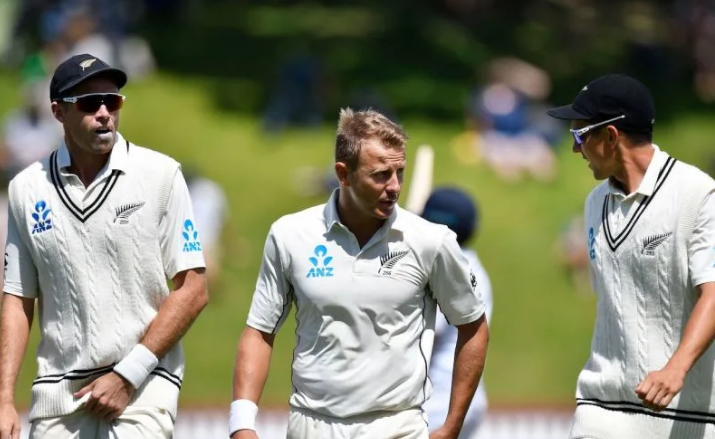 India on the other hand, will be tempted to play both Ashwin and Jadeja, for spin proved to be their undoing in their last two matches here. Being a passionate follower of Indian cricket for the longest time, my prediction of India's bowling combination under Virat has always gone wrong. I am sure a lot of fans across the globe would empathize with me, for our talismanic skipper has always had the knack of making changes that often raises eyebrows. Nevertheless, I am going to try my luck one more time. I would definitely go in with 4 seamers including Bumrah, Shami, Siraj and Umesh and play either of Ashwin or Jadeja as the lone spinner. While many might wonder why Ishant is missing, I personally rate Umesh Yadav very highly, for he is someone who can turn the tide in India's favour in a single spell. Also noteworthy is the extra pace he generates off the pitch, which could also come in handy.
India's top order also has a herculean task ahead, for the key to winning a test match is a good first innings total. This can be achieved if our likely openers, Rohit Sharma and Shubman Gill are able to blunt the new ball, thus making run-scoring easy for the rest of the batsmen. Thus, the onus will be on them to provide a solid start. Our openers can certainly learn a thing or two from New Zealand's new opener Devon Conway, who has had a phenomenal start to his test career with a classy double hundred at the Lord's. With both their batsmen and bowlers coming good against England in the recent two-match test series, the Blackcaps will without doubt, be brimming with confidence going into the game. The final will also be BJ Watling's last test match, and he is unarguably the greatest wicket-keeper batsman New Zealand has ever produced. Over the years, he has earned the tag of New Zealand's "crisis man" and has also been part of some memorable partnerships with the likes of Brendon McCullum and Kane Williamson. Unfortunately, he tends to go under the radar every time we talk about wicket keepers. If New Zealand find themselves in a precarious situation at any stage, fans in back home would love to witness another fine, gutsy knock from his bat.
The Indian offie Ravichandran Ashwin said earlier that for test match specialists like Pujara, Rahane, Umesh, Ishant and himself, this occasion is as special as a 50-over world cup final. Fans in India will have their their fingers crossed and hope that the boys make them proud.
The final is being played between two teams that have been very consistent in all ICC tournaments in the latter half of the last decade and yet, failing to win even one. Thus both teams will be itching to get their hands on the coveted test championship trophy and mace. Being an Indian, I can only hope that Virat and Coach Shastri do not err in their judgement of the pitch and go in with the right combination. This is a golden opportunity for both Kane Williamson and Virat Kohli, "the captain", to add the one thing which has been missing from each of their star-studded careers so far, a World Cup trophy.