When a thought is put into a tangible action, you can be ahead of the masses! It's not everyday that you see a student from PSG Tech winning an award on a South Asian stage. Meet Ms. SOUNDARYA LAKSHMI NARAYANAN (B.E ROBOTICS AND AUTOMATION, 2015-2019), Founder and CEO of NXTSTEP ROBOTICS, a Coimbatore based start-up that designs and develops prototypes of service robots. She was declared the first runner-up at the Indian level and second runner-up at the South Asian level of the Global Student Entrepreneurs Awards(GSEA) held at Bangladesh this February. Here's the gist of my interaction with Soundarya.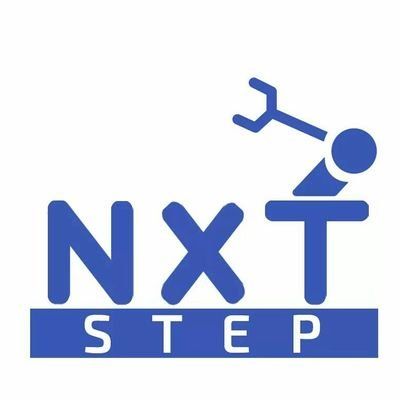 Q: The mandatory question- Where did it all begin?
Ever since I was a child, I wanted to found a startup since both my parents were entrepreneurs. During my first year at college, I was a participant at the E-Next event organised by the Entrepreneur's Club where my friend and I pitched the idea for a floor cleaning robot. To be honest, I wasn't thinking about a startup then. But people liked our idea and pointed out that it could do well in the market. Dr. K Suresh Kumar, from PSG STEP, my HoD, Dr. Vinod, and my Programme Co-ordinator Dr. Sundaram validated my idea and encouraged me to work on the project. And that's how it all began…
Q: Tell us more about your team. How did you all come together?
Initially, I had put together a big team of people and that turned out to be a mistake, since I was not experienced at managing a team, let alone a team that big. There used to be a lot of problems within the team and eventually, it disintegrated. I stopped working for around 3 months, after which I felt rejuvenated and I put together another team. This time, my team consisted of Sounder (from Coimbatore Institute of Technology) and Harish Gupta (from Kumaraguru College of Technology), with whom I did projects for NASA. Harish specialises in the mechanical aspects, Sounder in circuitry and I take care of the software.
Q: What are the current projects of NxtStep Robotics? What have you planned for the future?
Right now, we are working on two projects. The first project is an autonomous floor cleaning robot (CUBO) (shipments will start soon after we receive over twenty orders). The second product is a foldable electric vehicle, which will  reduce parking problems and traffic congestions. We also have plans to venture into the civil sector in the future, like an automated bot for cement plastering. We have quite a few ideas but we are now fully invested in service robots.
Q: Let's talk about the GSEA award. Describe your experience at the grand stage.
It was actually my third time at GSEA. I didn't have a working prototype the first time and I was placed second during the next. I hadn't eaten all day since Bangladesh was primarily a non vegetarian country and I am a vegetarian. Unlike other events, they announced the winner first before the runners-up. So I was already famished and feeling jittery, but it was worth it. It felt good, as years of my hard work was finally being recognised.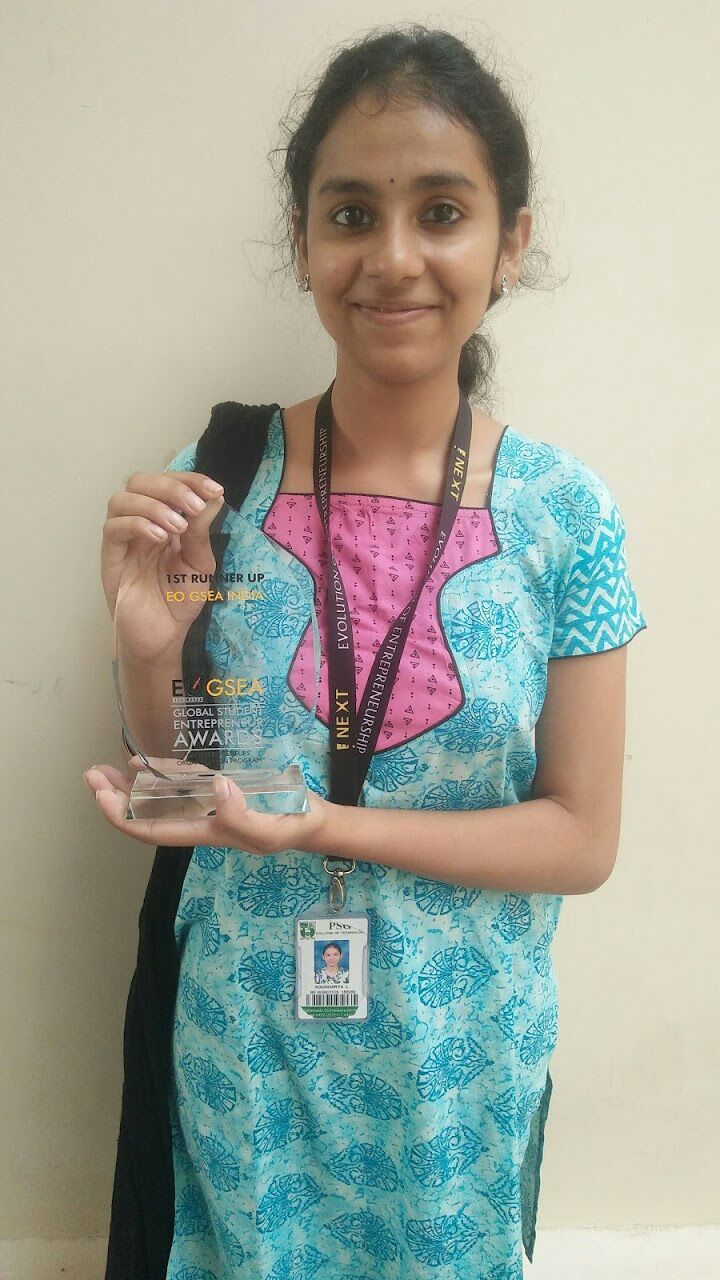 Q: As a student entrepreneur, a convenor of workshops for students of your age and a recipient of prestigious awards, how do you feel? How have all these skills helped you?
It really feels good. Sometimes, as I walk along the skywalk, students come and talk to me. They ask me for help in their endeavours as they've seen me on the PSG & Sons' Charities website. And that makes me feel good; assures me that I've managed to do something worthy in my sophomore days. Not to forget, being awarded at GSEA has changed my life. I received this award on February 10. A few days later (on February 14), I was featured on THE HINDU. The news article itself was quite small and I felt bad, since there was a cover story in the Bangladeshi press on this. But then, that very article landed me a job offer at TESLA. Chris, one of the recruiters at TESLA came across this article and offered me a job.
Q: A job offer from TESLA is a dream for a quite many people. I myself am inspired by Elon Musk. How surprised were you by this offer?
I agree, Elon Musk is my inspiration too. I've always wanted to tread into the electric vehicle sector, the next big thing in the automotive space. Working with TESLA will definitely give a better dimension to my interest. Currently, TESLA operates only in the US and is trying to expand elsewhere. At such a time, I feel great to have received an offer as a person from India. And yeah, I'm planning to do an internship at TESLA this year.
Q: I remember you giving the freshers a talk when I joined college, with utmost enthusiasm. What do you aim to achieve by giving talks to students? How do you think it will help their careers?
Why do I give talks? Well, I've always wanted to add value to everybody's lives. I think that it's important for every entrepreneur. Motivational talks do help students in the long run; it feels good to share my experiences with a few. I'd only be happy if any of you guys win the award next year, and happier if my experience is seen as an inspiration for it.

Q: With the startup culture being a trend, many students (especially freshers) want to run their own companies. How do you think they should go about it?
Firstly, I never intended to begin a startup during my college years as my parents advised against it; they had insisted on doing so after college. But when I did start one, I realised I could handle it without losing focus on my education. So, to the people who want to become entrepreneurs, I would tell you to go for it. You might not have the support of your parents at the beginning, but they'll understand your actions in the long run. Your friends may discourage you. My friends mocked me initially. But, rising above all of this, that is true success.
Your idea does not have to be technology related. Remember, Cane-4-you, ThirstE, Pazhamudhir are all startups. You can always start small. If you can make T-shirts, make them. Just don't hesitate, you'll learn things eventually.
Q: Apart from fulfilling its motive, every startup has a social responsibility as well. What does NxtStep do to meet that expectation?
Of course, it is important to give back to the society. And NxtStep does that through CSR activities. We've got plans to modify our floor cleaning robots to toilet cleaning ones. It will help in improving the hygiene conditions at schools. We're also developing foldable desks for primary schools, since most of the kids don't have the necessary furniture to write with ease. Social responsibility is a part of the package deal for every entrepreneur; giving back to the society is of prime importance to us.
THE BRIDGE wishes NxtStep Robotics the best in the future. We look forward to see those robots in the market soon.