PSG Software Technologies
---
A quick detour into the newest venture of the management – PSG Software Technologies, a software product development company initiated this year.
By Priyankha J (MSc. Theoretical Computer Science, 2015-2020)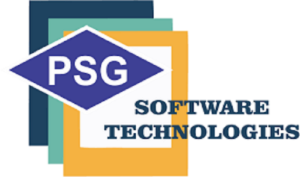 Technology is changing lives quicker than we can comprehend. Even so inadvertently, it is vital for everyone to cope up with the latest technologies to be able to compete and survive in the advancing software industry which happens to dominate the consumer market. PSG Software Technologies is an initiative by the institution to aid the same.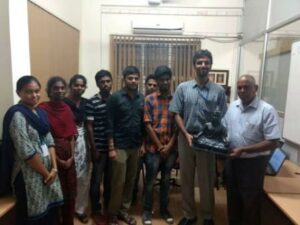 PSG Software Technologies is a Software Product Development organization under the reputed PSG Brand from PSG & Sons'​ Charities Trust, located within the campus. The main objective of its creation was to stay relevant for generations to come, in an era driven by software and technology. Priorities include being able to streamline the production of applications and software products, to make them more efficient, deliver them quickly and create tangible value to the customer.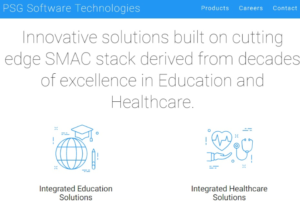 Automation is the new buzz word, right from our PSG canteen's smart token to the retailer giant's warehouse – Every field is in need of automation facilities. One of the cornerstones of PSG Software Technologies is to help clients by providing the state of the art automation through software solutions while catering to their requirements. The initial solutions from PSG Software Technologies leverage their existing domain excellence in the field of Education and Healthcare; along with proven practices matured over several decades and continuous automation across complete spectrum of functions.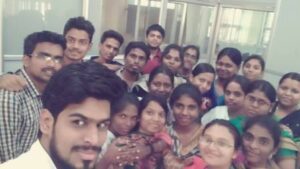 "PSG Software Technologies is not academically oriented but a professional software solutions firm that focuses on profit through producing quality deliverables on par with the global standards." says Mr. Arun Kumar, General Manager, PSG Software Technologies. They are looking forward  to the launch of online applications and other software in the field of Education and Healthcare in the near future.
The firm currently has about 20 interns from various departments of PSG College of Technology working ardently for the firm's initial success. PSG Software Technologies has different  domains like Product Management, People Operations, Product Engineering and Market & Sales Strategy. "It's a nice place to learn and grow. We get the space to work and to contribute. The workspace is vibrant with ideas from young minds" says Aishvarya A (B.E. Computer Science,2013-2017), an enthusiastic intern at PSG Software Technologies.
There's a world of difference between a worker who's correctly matched to their job and their organization, and one who is not. PSG Software Technology, is looking forward towards budding computer wizards having the zest to learn, and the application process can be done through their official website http://www.psgsoftwaretechnologies.com. For further information, software enthusiasts can always visit PSG Software Technologies , at PSG College of Technology, Peelamedu, Coimbatore.
THE BRIDGE wishes the team a great success in their future endeavors.


Priyankha J (M.Sc Theoretical Computer Science,  2015-2020)  is an avid book reader who likes to explore and learn from anything about everything. She is also passionate about dancing.
For comments/feedback/suggestions, please write to thebridgepsg@gmail.com