Heroes of their own stories
---
The inspiring stories of four people who are one amongst us in PSG Tech
By  Visudha.S (B.TECH I.T. 2013-2017)
Where victims see adversity, extreme achievers see opportunity.
Robin Sharma
While the majority of us fail to take notice of the resources that are available to our disposal, these people not only saw opportunities but made the most out of what they had. They are equal parts humble and hard-working. They walk amidst us yet they manage to stand out. Who are they? They are path-finders.
It was one great experience to have found and interviewed such people from PSG Tech. Read on to find out their stories.
Excerpts from the interviews.

Manikandan's (B.E. Mechanical 2011-2015) journey in PSG hasn't been easy and smooth. With his entire family's hope riding on him, Manikandan has managed to accomplish what only a few people can and have – rise against the odds. As someone who got into PSG by a play of fate, he sure is thankful that he did.

The person when you entered PSG and the person you are now.  Describe your journey in PSG and how it has transformed you.
My medium of education was Tamil till my 10th grade and then I got into diploma. When I entered PSG as a lateral entry student, I found college a little over-whelming. I wasn't able to keep up with the work load and I found Mathematics especially hard. I slowly learned to work my way through it with the help of my friends. Initially, I was a shy kid who rarely made decisions for myself but now I can stand tall and say that every decision I make is entirely my own. My English has also improved greatly. I am a better version of the person I was.
Highest point in your college life.
The highest point I would say were my placements. I was keen on getting placed in my core company and had no intention of working in a software firm.  And when Ashok Leyland came in for placements, I grabbed at the opportunity. If I had sat for other software companies, I wouldn't have had the chance to try out for Ashok Leyland. I am thankful that things turned out the way they did.
A soon to be employee at Robert Bosch, Muthu Vangaliappan's (B.E. Robotics 2011-2015) dreams don't stop there. Muthu is someone who is clear-headed and has all the qualities of a good leader, I was able to decipher from my interview with him. He was the runner-up in The All India Robotics competition 'Eyntra' held by IIT Bombay twice, is a member of Tamil Mandram, has done a 6-week internship at IIT-Bombay and the list is endless.
What are your parent's feelings about your current position in life?
My parents are agriculturalists. Providing a good education for me has at all times been their priority. They have a lot of faith in me and support the decisions I make. I hope with all my heart that I have made them proud.
What are your plans for the future?
My friends and I are working on a start-up. The main aim is to arrange workshops and set-up labs related to robotics in schools. Many workshops these days are money minded and don't concentrate on delivering the right content. We expect to hold workshops that enrich knowledge by concentrating on implementation rather than theory. We also came to notice how the students from government schools aren't able to compete with those from private institutions, though they no way lack in knowledge. The resources and robotics kits available to them are very less. With these in mind, we plan to conduct free workshops for students from government schools and provide them with as much resources as possible.
Jothi Priya (B.E. ECE 2011-2015) has many laurels to her name; from being awarded with the Best-Outgoing student of ECE department to winning the A grade as a NCC Cadet two years straight. Currently doing her internship at Caterpillar, she has equal interest in academics as well as sports.
The obstacles you faced initially and how did you overcome those?
When I entered college, I promised myself that I would participate as much as possible in all the sport activities as I couldn't during my higher secondary. It wasn't very easy at the start. I joined the NCC, was a throw ball player and also played chess. I know it was a lot to take up but I eventually got the best out of it once I got used to the routine.
A few motivating words for the students.
Be open to new ideas and don't make boundaries and restrict yourself. Give equal importance to academics as well as extra-curricular. And never become heartbroken with failures take them as challenges instead.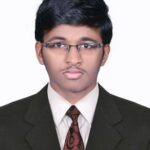 Rajeshwar Bharathi (B.E Mechanical 2011-2015) believes that "making others happy" is the way to happiness. He aims to become an IAS officer. Rajeshwar keeps himself busy with college, hostel and club activities and has no intention of resting any time soon.
An incident that you would call "life-changing".
When I was in the 8th grade, one of my best friends, Santhosh passed away due to blood cancer. I had a deep feeling of guilt and helplessness when that happened. I made a decision on that very same day to help the society.
2007– Collected a sum of Rs.1200 (which was a huge amount back then for a bunch of 8th grade boys) with which we were able to provide lunch at a nearby orphanage.
2008-The amount improved to Rs.2700 which we donated to uncared AIDS patients.
2009– We made it official with the name 'Santhosh Helping Hand Society' and started handing out pamphlets. Rs.3500 was the amount collected that year.
2010-Rs.9000
2011– Rs.50, 000. The response was great and we never expected that amount of success.
Our activities are still continuing.
A few years back, did you ever think your life was going to turn out this way?
No not at all. When I was young, I used to be fascinated by the way my mom worked. She is capable of doing multiple things simultaneously and I have often wondered how it was possible. Two years into college, I learnt how. I started multi-tasking and got good at it. If someone had told me a few years back that you will be a mechanical engineer with a job in Toshiba Machines, I would have laughed at them but now I would probably praise the mouth that said that.
Interviewing these people gave me a broader meaning of life and I hope you take away something worth-while at the end of this read. Some paths are twisted, some are smooth, some maybe long, some short but be sure to find your own.
The Bridge wishes you and all the other path-finders the best of luck.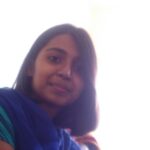 VISUDHA.S (B.TECH I.T. 2013-2017) is an avid reader and enjoys a good book any time of the day. She wants to write her own book some day. She likes to put up plays and lives in the hope of opening a book shop.
For comments/feedback/suggestions, please write to thebridge@mail.psgtech.ac.in