Radio Hub organized the first edition of PSG Super Singer, a spin-off of the popular singing competition and held auditions on the 4th, 5th, 6th and 7th of February.
The competition took the entire campus by surprise, "A singing competition in PSG Tech!" was the general reaction of the students. Most of the students were in disbelief until they saw a strange box occupying space at the center of the quadrangle and a long stretch of red carpet luring them towards it. The organizers had created a small sound-proof room equipped with recording facilities for the participants to deliver their performance.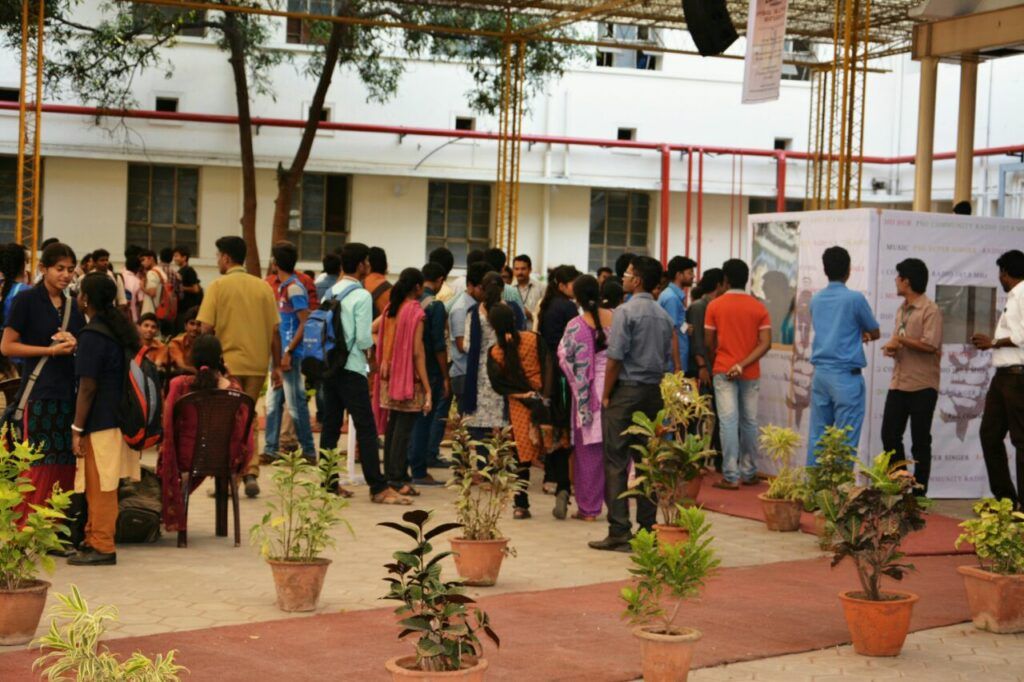 The auditions saw more than 650 odd participants over 4 days including 40 faculty and 150 polytechnic students.
Sasti Rayan C (B.Tech. Textile, 2012-2016), joint secretary of Radio Hub says, "The idea behind the creation of PSG super singer was to provide a platform exclusively  to Tech students to discover their singing talents and give another chance for those who could not make it into TEK music and for those who missed it".
Auditions– Of the 650 participants who auditioned, only the top 30 participants were selected. The eligibility criteria was that the participant had to be a current student at PSG Tech – Faculty and polytechnic could participate but were not considered for the competition; and members of the TEK Music club could not participate.
The format was simple; each participant had to sing for one minute and thirty seconds. They could sing any Tamil, English or Hindi song of their choice related to devotional, cinema and classical themes. They were judged only by their coherence and basic singing ability.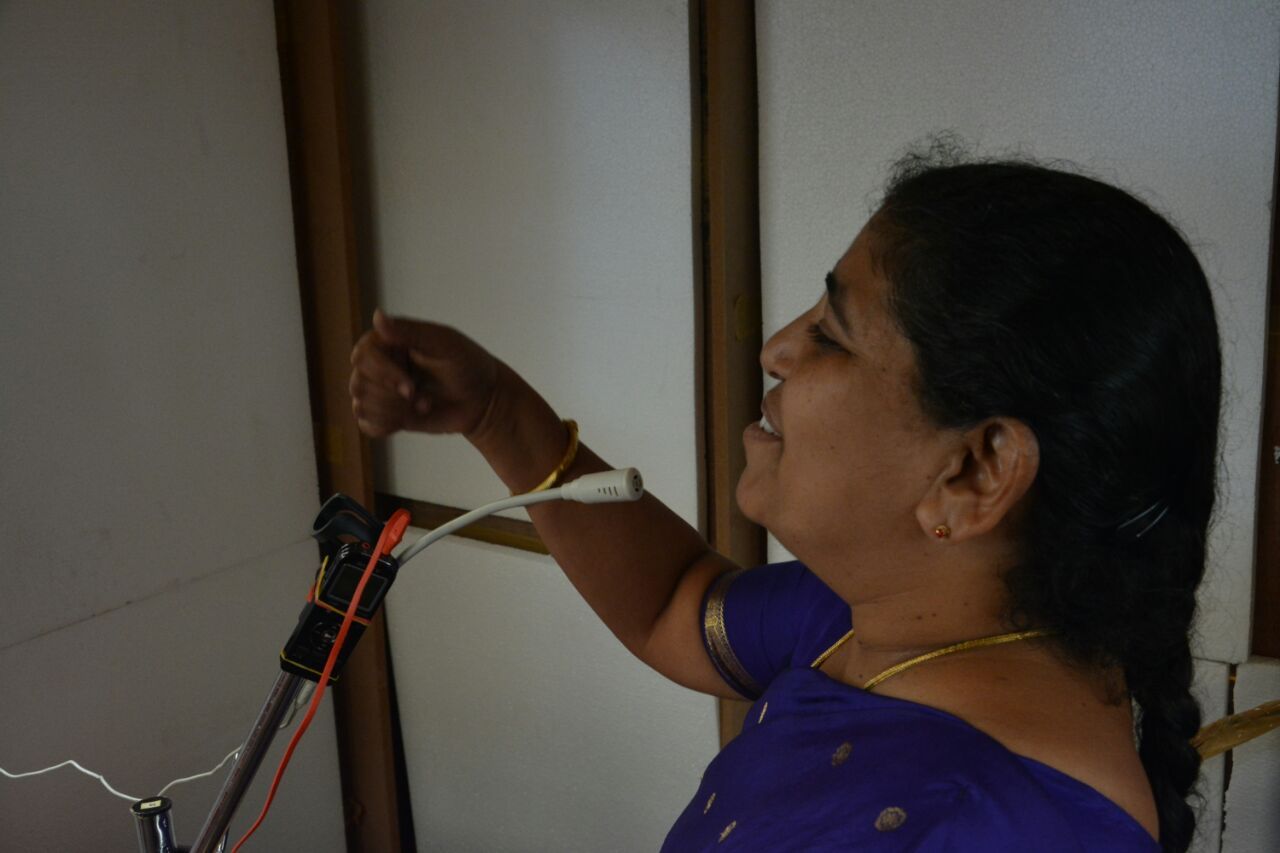 Round 2 – Only the top 30 made it into this round. It was conducted within the walls of PSG Community Radio where they were coached by members of Tek Music.
"The second round helped us grow tremendously. We were given feedback by the judges and the recordings of our performances were made available to us which helped us identify our weaknesses", remarked one of the contestants. After many screenings ,only 5 of the 30 contestants were selected –Our Finalists.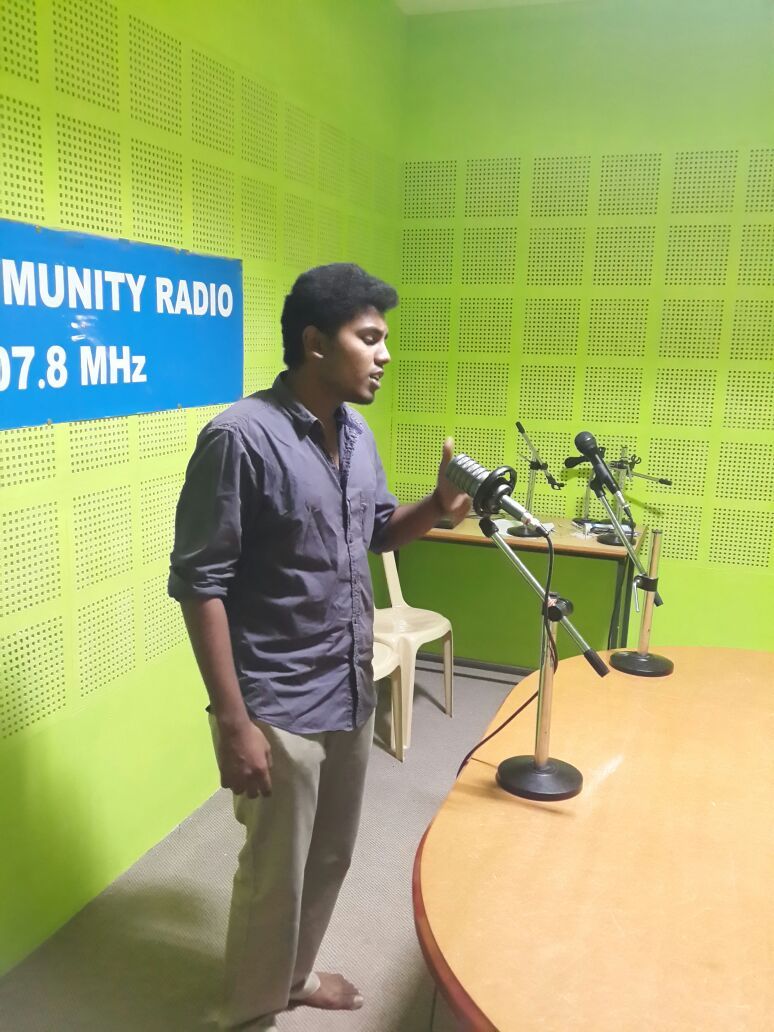 Final Round – Over 2000 students had gathered in the quadrangle to witness the grand finals. As soon as Karthick, the first contestant emerged, a torrent of adrenaline engulfed the crowd and they went wild bursting into cheers and whistles.
Then, the entire event proceeded smoothly with each participant giving breathtaking performances. The decibels only increased with each performance and one could feel as if he/she was present in a rock concert. When it all ended, the winners were announced, but in the eyes of the crowd, all were victorious.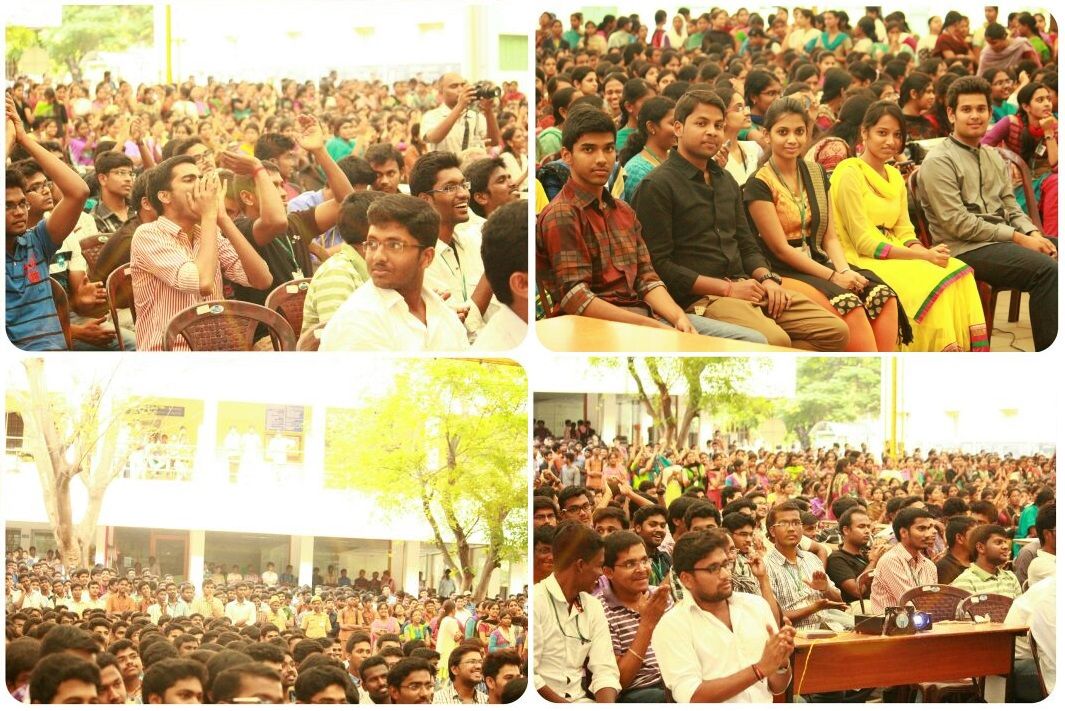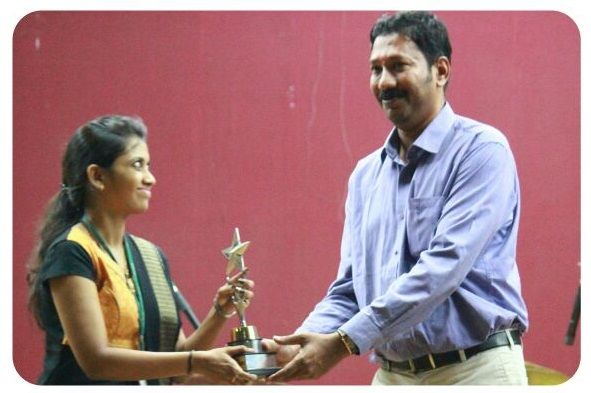 Roopika Ravi (B.E. Robotics, 2012 – 2016) – Having learnt carnatic music for 14 years, she had no prior experience in singing light music  at the beginning of her college, but, she began developing her skills independently. She has gone on to compete as a finalist twice in the TEK Music Selections and has also sung for a wide array of events and inaugurations.
It was never about winning for me, all I wanted was to give a memorable performance on stage and now thanks to PSG Super Singer; I can cross that of my bucket list.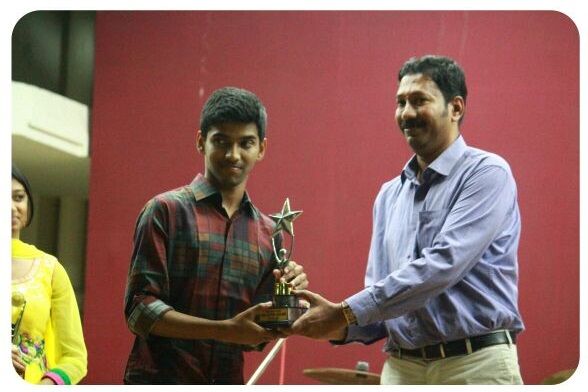 Vignesh Karthik (B.E Production, 2011-2015) – Getting  his inspiration from the renowned singer Hariharan, his strong suit is singing melody songs. He also writes songs and lyrics in his free time and hopes to become a composer or lyricist.
I was extremely nervous when I stood on stage facing the 2000 plus audience, this is my first time singing in front of such a such a big crowd. But their cheering gave me confidence and brought out the best in me. I express my gratitude to them.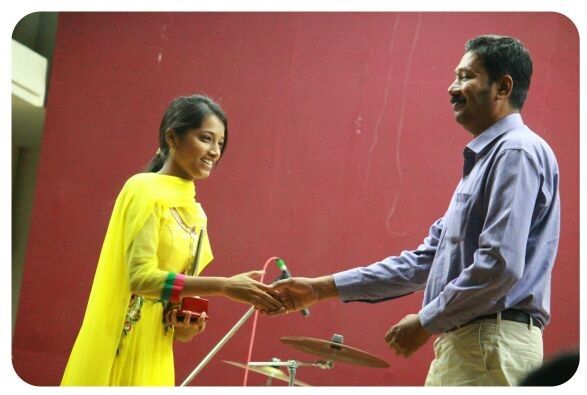 Srinithi Parvathi (Msc Software Systems, 2014-2019) – The winner and the youngest contender. She started singing at a very young age and has competed in Super Singer Junior and many other competitions. Her idol is A.R Rahman whom she hopes to work with one day.
Singing has always been my hobby but after winning this event, I feel like finally  I have got the courage to pursue it as a career. This victory has also opened a lot of doors for me.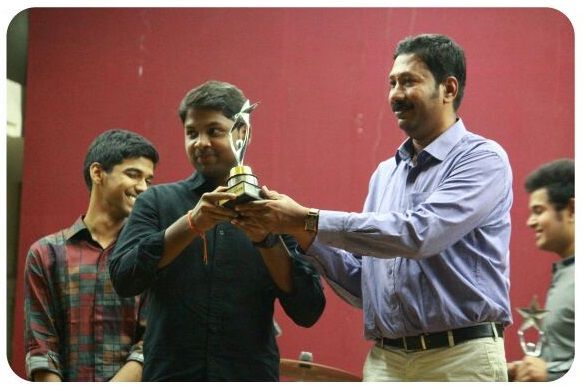 Karthick (M.E. Product design and commerce, 2014-2016) – The only PG student in the finals is not just a singer but, he also composes his own songs and writes its lyrics as well. He is a great fan of A.R. Rahman and has his own blog where he expresses his musical talent.
The whole experience of PSG Super Singer was great fun. The Radio Hub team was friendly and supportive. There was no sense of competition amongst the finalists as we had become great friends over the journey.
Kavi Sairam Sankranath (B.E ECE, 2014-2018) – Hails from Andhra Pradesh. A singing prodigy, he was one of the main contenders in the Telugu version of Super Singer. Unbelievably he does not know how to speak a single sentence of Tamil.
I never thought I would be singing here, due to the language barrier. I feel that is an accomplishment in itself for me. But for Radio Hub's help ,I don't think I would made it this far.
With the phenomenal success of the first edition of PSG Super Singer, Radio Hub hopes to make it an even bigger event next time, maybe even reaching beyond the boundaries of PSG Tech. The Radio Hub has also planned to broadcast all the recordings as a show after digitally remastering and editing it on PSG community radio, as shows. So stay tuned to PSG Community radio.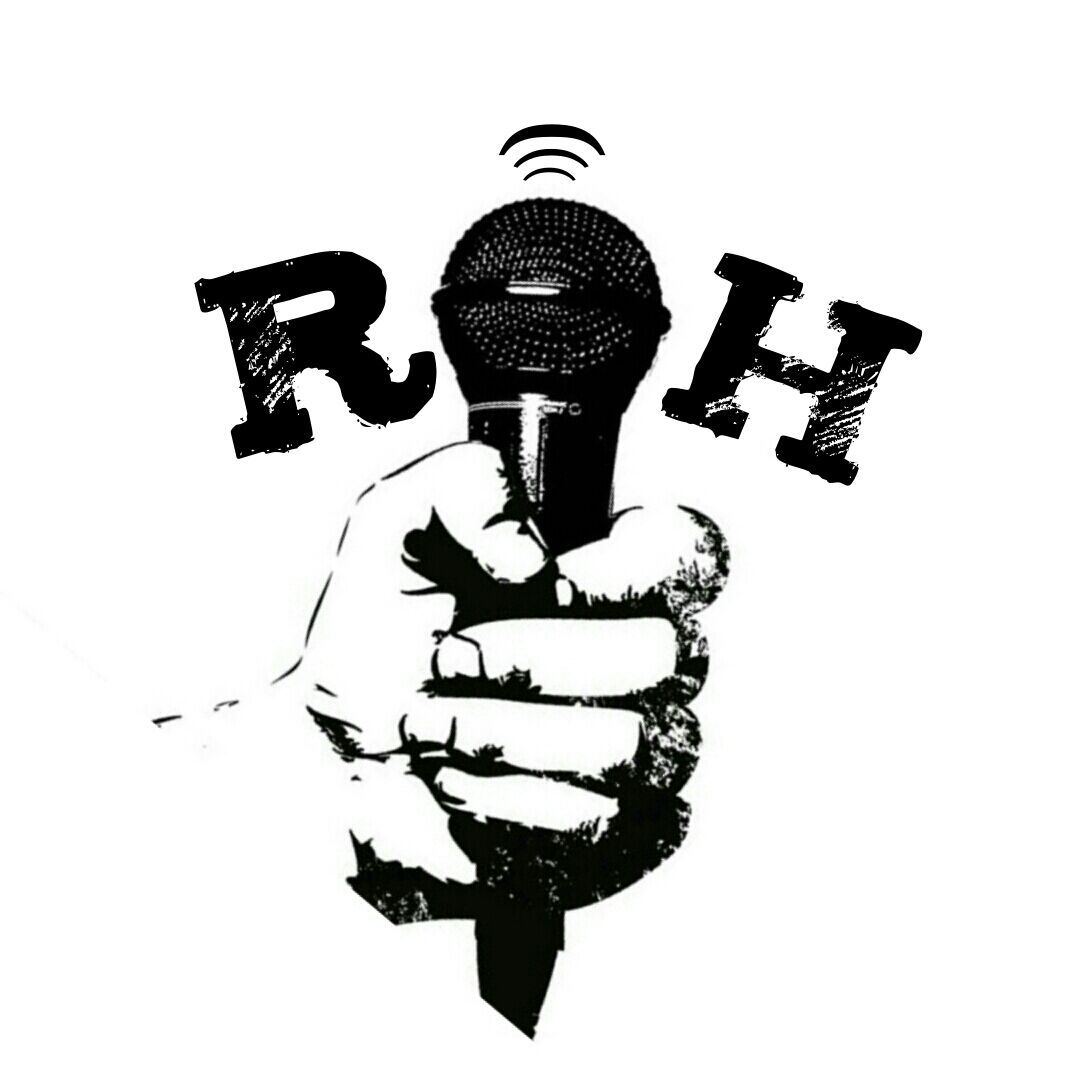 RADIO HUB is a club in association with PSG community radio whose objective is to create radio shows and personalities by collaboration of radio jockeys, musicians, sound engineers and other talented persons with students of PSG Tech. PSG super singer is the first such collaborative work undertaken by them.