TEDxPSGTech: Where all Spheres Converge
---
TEDxPSGTech organised by the Global Leaders' Forum returned on Oct 04, this time themed Medley.
I've always been intrigued by TED talks. The first ever TED talk as a live audience was back in my school, about 5-6 months ago. And one thing I took away from that experience is the amount of hard work it takes to put up such an event. Needless to say, the folks at the Global Leaders' Forum deserve special appreciation for all the hard work they had put in.
The success of Technology, Entertainment, Design conferences led to the popular culture of independently (and privately) organised TED events or TEDx that are licensed by the TED organisation. The 2018 edition is the third installment of TEDxPSGTech and like its counterparts, it was an amalgamation of motivational talks by people from various walks of life. Without further ado, let me introduce the speakers and brief their interactions with the audience.
Malini Jeevarathnam, the first speaker of the day, is a human rights activist who is extremely passionate about her goal and focused towards it. She knows what the world needs and how a change can be brought about in the digital age. Having realised the power of mass media, she has also directed a short film that has been screened at about seven film festivals and has won several awards and accolades.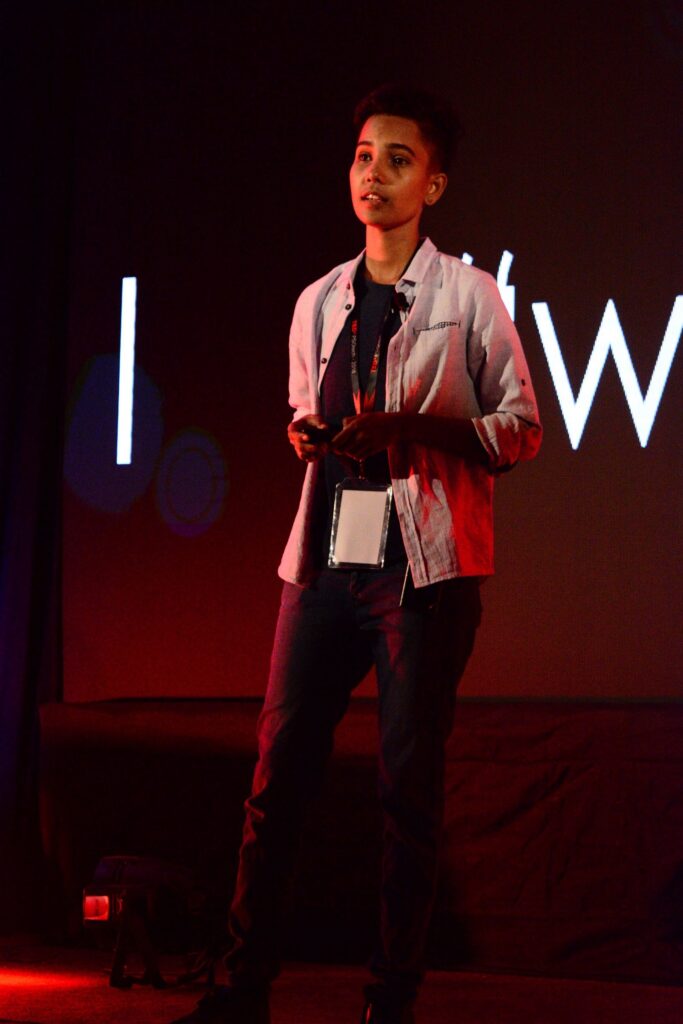 The core of her talk was feminism – not the kind you need to stay in news but actual feminism. She spoke of how people find it demeaning to be associated with anything considered feminine and feminist and added that the reason feminism exists and will continue to, is to curb this sexism.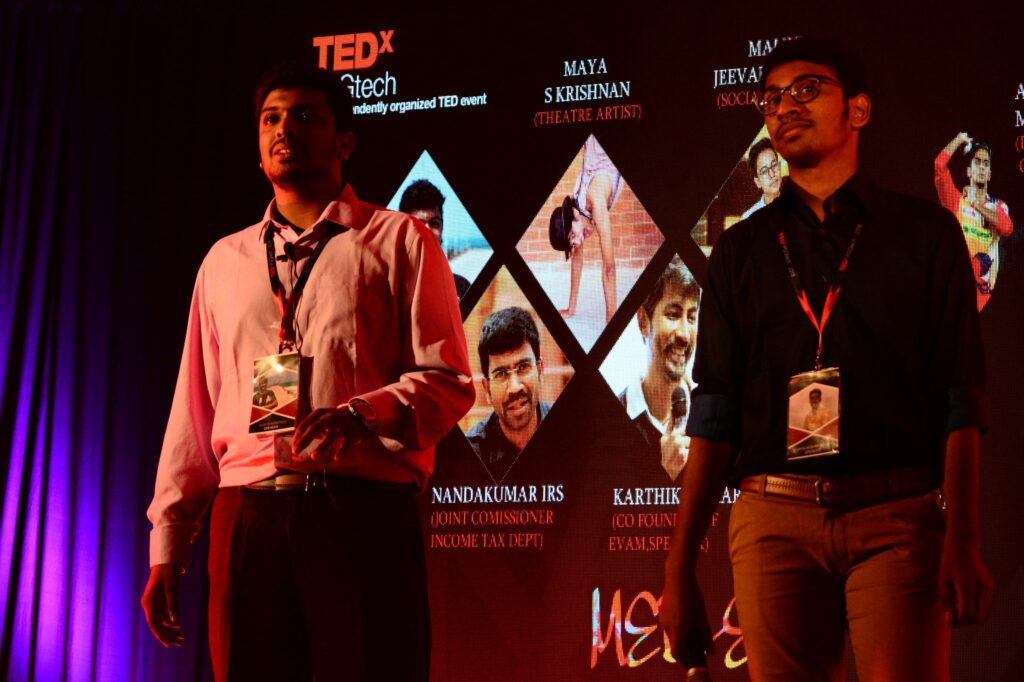 Mr Vinay Bharadwaj and Mr Vijaya Lakshmi Narayanan – the duo are the young scientists in the seven-member team at Space Kidz who created a record by launching KalamSat, the world's smallest (3.8cm x 3.8cm x 3.8 cm) satellite. Vinay is the structural engineer/ coder while Vijaya is an automation engineer and the lead coder of the team.
Their talk was centered around how breakthrough ideas are born from small things. The idea for making a small satellite (KalamSat) was born while eating a gulab jamun. Vinay and Vijaya went on to explain the design, fabrication and coding involved in the making and its launch using a Near Space Launch Vehicle created by the team. The team is also venturing into blockchain currently.
Mr Ashwath Mukunthan is a professional cricketer who has played a bunch of times for TN. He is well-known for his crucial five wicket haul in the TNPL (for his team), on his comeback after a five month long hiatus due to injury.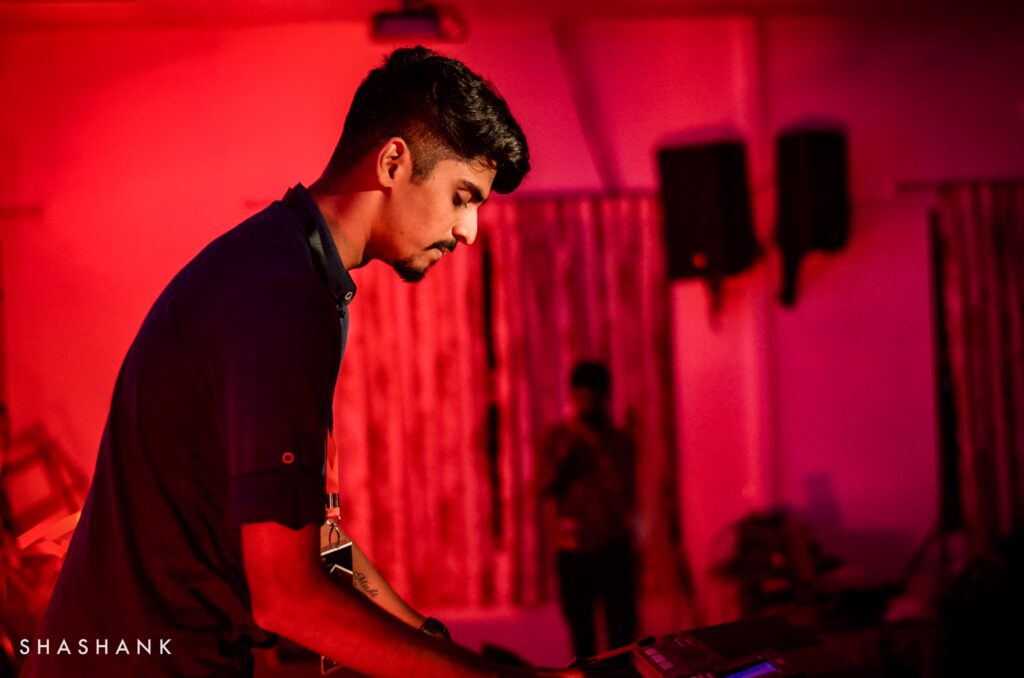 Ashwath started off, talking about the decreasing physical activities (sports) amongst Indians and explained why the sporting culture is important for youth. He also spoke on why it is important to have an off-switch that could take you away from your routine for a while. He added that his off-switch was music and it only made him better in his sporting career. Ashwath quite took the audience by surprise with his natural skills as an orator and his singing skills.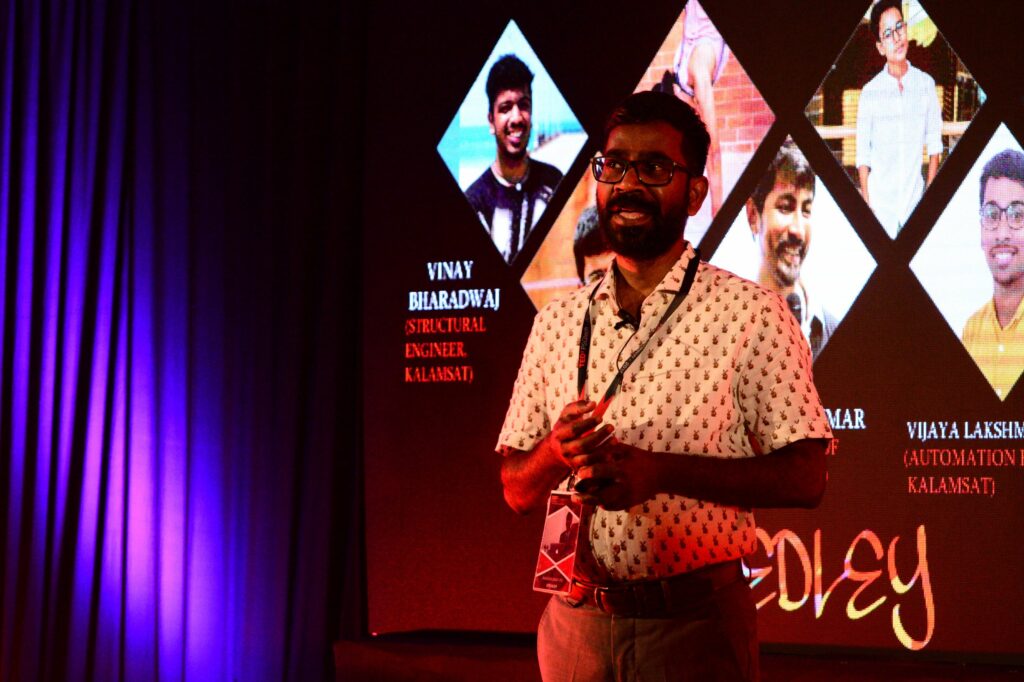 The story of Mr Nandakumar is quite inspirational. He was forced to drop out of school as he was identified as being dyslexic. However, it didn't stop him; he finished his schooling privately and went on to become the Joint Commissioner of the Income Tax Department, Government of India. He spoke about how important it is to follow your heart, no matter how different your likes are or how others perceive them.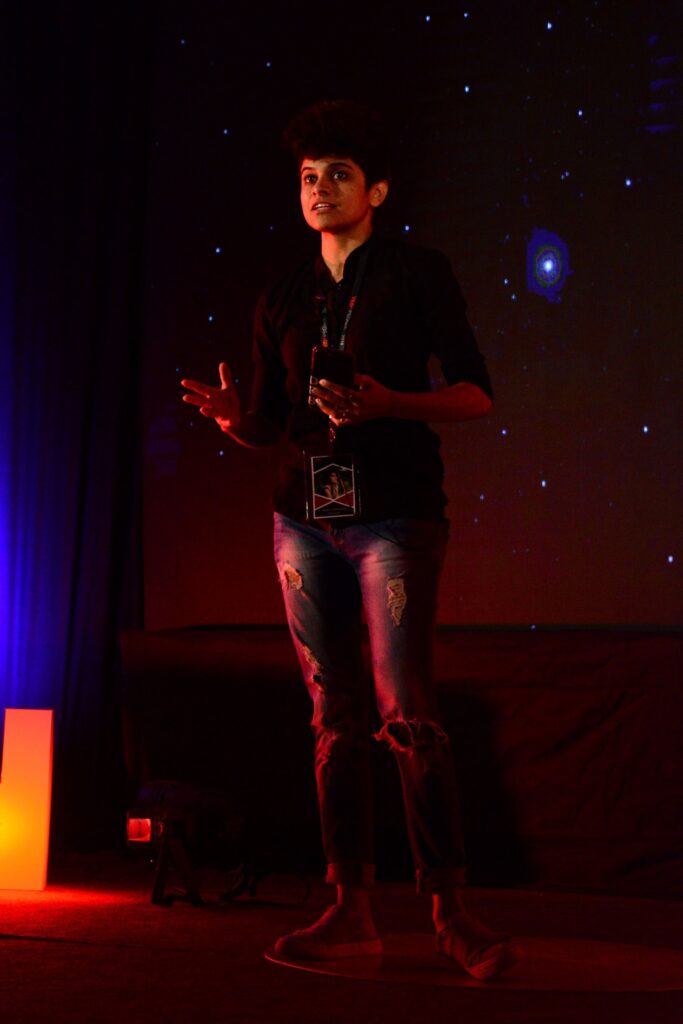 Ms Maya S Krishnan is who you'd call a multi-faceted person – an engineer turned actress who is also into improv -comedy and storytelling and practices as a clown doctor (exhilarating much?). However, the turning point in her life was her experience with clown therapy which changed her perspective towards life. True to her profession, Ms Krishnan's talk was centered around the theme 'Laughter Heals'. Throughout her speech, she kept the audience engaged with her uninhibited antics and humor on stage.
The final speaker of the day was Mr Karthik Kumar, an actor turned entrepreneur, stand up comic and storyteller who is, I'm assuming, pretty much the reason why a majority of the people got passes for the event. Kumar's speech encompassed the idea of doing what you love. He emphasised that, in contrary to public opinion, it is okay to fail.  "Because no matter how many times you fail, even if it is a hundred times, it is still better than not trying or being in a place where you don't belong", he said. He also encouraged the young to try new things, citing his stints as an actor and entrepreneur (at Evam) as an example. It made so much sense because, as he said, it is better to be a jack of many trades, for everyone cannot be masters.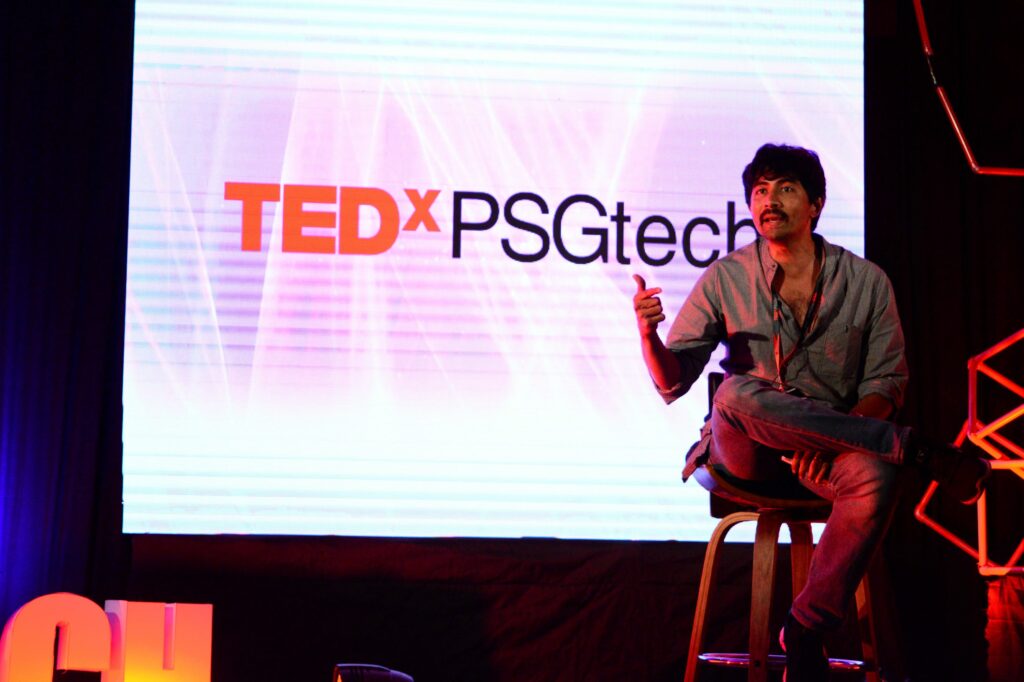 To conclude, I'd say that the event was a great success. This was my first event as an attendee in college and all I can say is that the bar has been set high for the future events.
Stay tuned to THE BRIDGE to know what the speakers shared off-stage!