A brief account on "Tech's Got Talent"
By Nityasri U (B.E Mechanical, 2016-2020)
A plethora of talents exist out there – all of them eagerly awaiting their shot at fame, lingering in the shadows only to have a chance at stardom and be lauded in the spotlight. Following the global 'Got Talent?' format, 'Tech's got Talent', organised by the Radio Hub in association with PSG Community Radio (107.8MHz) serves the purpose of recognizing and unleashing rare and quirky talents existing within the student community of PSG Tech.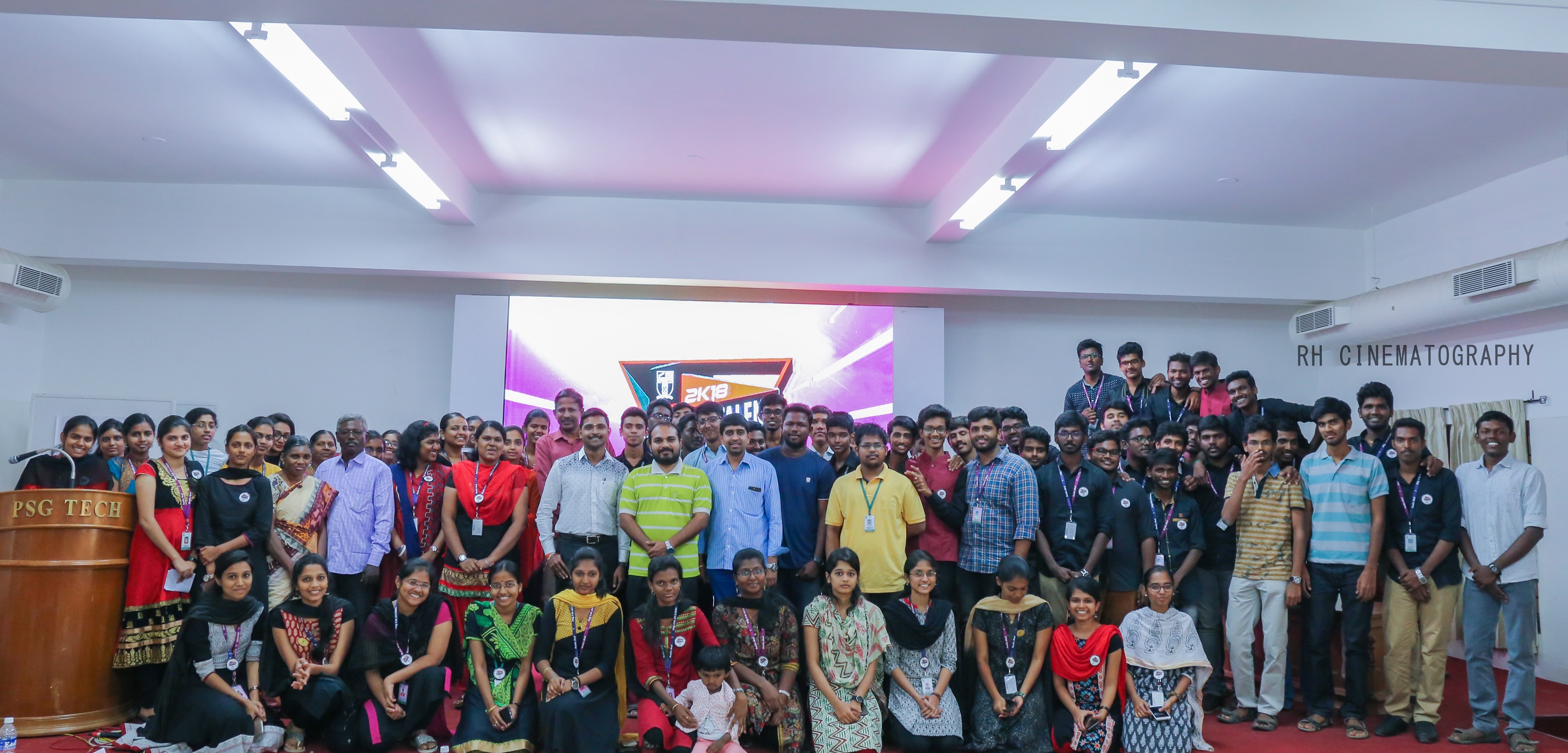 The registrations for third edition of 'Tech's Got Talent' were open from Feb 7, 2018. One couldn't have missed the Ferrero rocher or Rubik's cube shaped registration drop boxes in and around the campus! Over a hundred students had dropped in their registration forms out of which forty-six were shortlisted for selection. The preliminary round of Tech's Got Talent 2018 was held on the 11th of February at the D-block conference hall (ground floor) and was hosted by RJs Thushura Unnikrishnan, Susharitha, K.R KawinRaj and M.Mohammed Hassan from the RH team. Mr.A.S.Prashanth (trained singer, alumnus and faculty advisor of Tek Music), Assistant Professor-Department of Mechanical Engineering, Mr.Balavignesh (a member of 'Eliminators' Dance crew), Assistant Professor- Department of Mechanical Engineering, Mr.Praveen, Sound Engineer at PSG Community Radio and Dr.K.Thiyagarajan, Faculty adviser of Radio Hub constituted the eminent judging panel on the fervent day. They were seen enjoying the shows put up by the participants with the utmost enthusiasm and were left awed by most.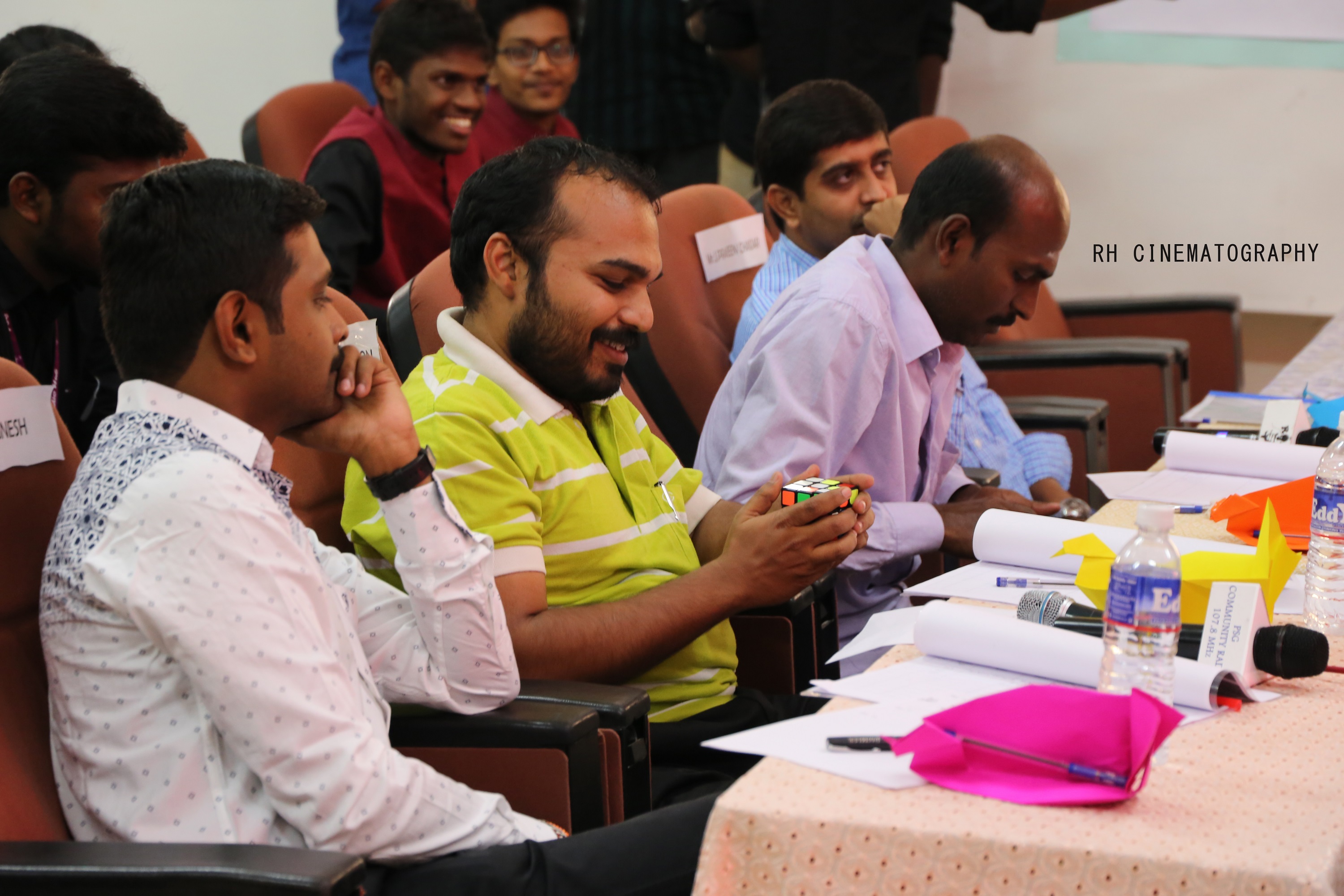 Students exhibited their talents in a number of disciplines such as splash painting, ambidextrous writing, pencil sketching, origami, mimicry and mono-acting, magic tricks, poetry writing/ narration, solving rubik's cubes and playing chess and the keyboard while blindfolded.  "When one hears the word talent, dancing and singing are what immediately spring to mind. There are many platforms out there these days where you can show off your dancing and singing abilities. Tech's Got Talent is to provide students the opportunity to show off their other unique abilities – regardless of how trivial they might be. After all, no talent is inferior.", said Dhivakar.B (B.E Robotics and Automation, 2016-2020), a member of Radio Hub.
Some memorable moments of the day include games of chess played by Mr.Praveen (Sound Engineer at PSG Community Radio), Mr.Prashanth and a blindfolded Raakesh (B.E Production, 2015-2019), who stunned the audience with his skills. Sharun Victor Dass (B.E Robotics and Automation, 2016-2020) left the audience in awe with his tunes while playing the keyboard with his eyes covered! Nandhini's (B.E ECE, 2015-2019) splash painting and Sivakumar's (B.Sc Applied Science, 2016-2019) origami were no less than visual treats. Jannarthan's (B.E Mechanical, 2015-2019) moving performance and Swaroop's (B.E SW Mechanical, 2013-2018) tricks with a pen left the spectators craving for more.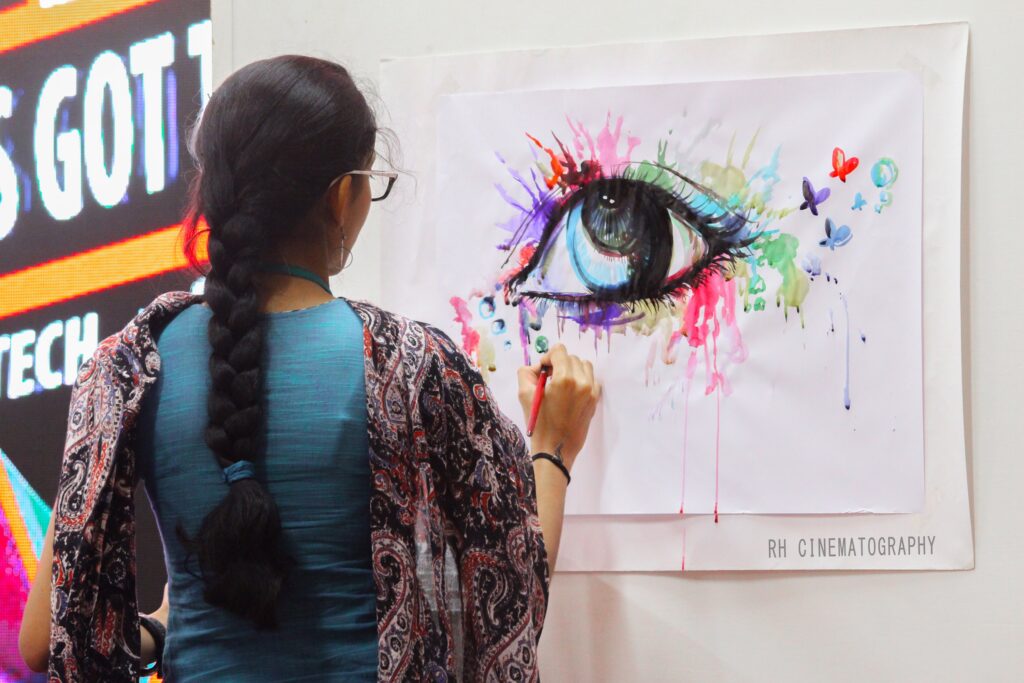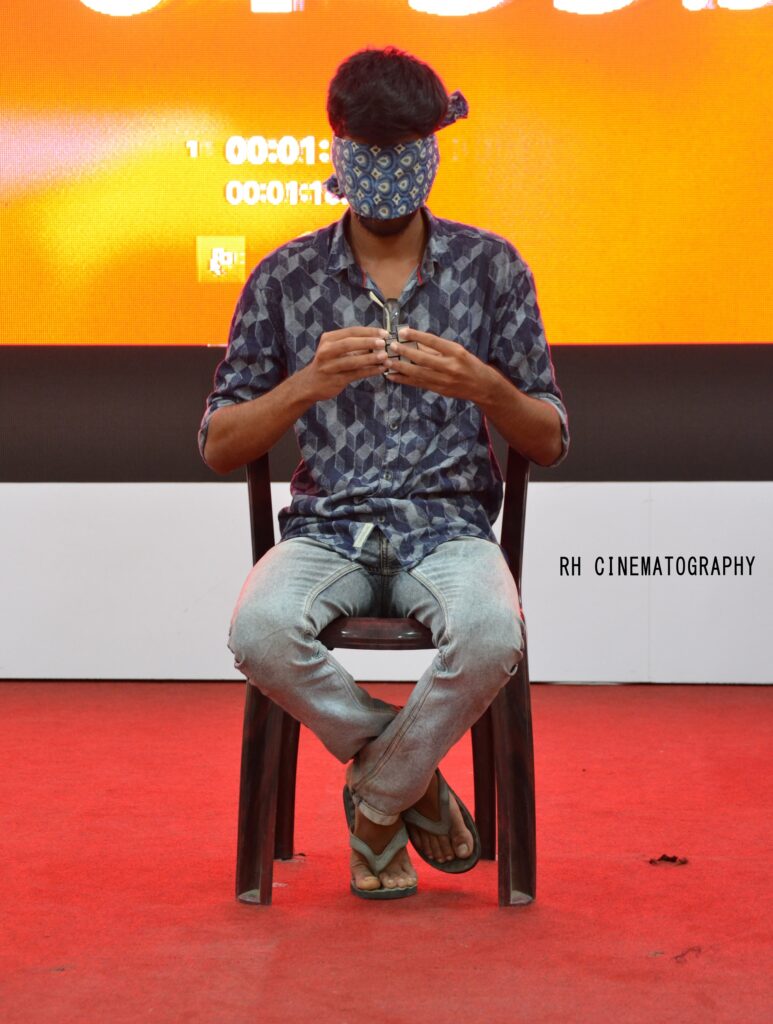 The top contestants of Tech's Got Talent will be announced in the highly awaited Grand Finale (which is the finale of both 'Tech's Got Talent' and 'PSG Super Singer'), scheduled on March 10, 2018. It is safe to say that the talent fever will continue to grip the Tech-ians until then.
THE BRIDGE would like to thank RJ Subash, Kanmani and Dhivakar from Radio Hub for their contributions to this article
Photographs courtesy: RH Cinematography
NITYASRI U ( BE MECHANICAL 2016-2020) is a utilitarian, realist, and a keen observer. She loves to listen to people, read books, and watch movies, soaps and cricket. Being an enthusiastic traveler, she hopes to travel to a lot ,walk on the roads that haven't been taken and discover new places .
For comments/feedback/suggestions, please write to thebridgepsg@gmail.com