Anna University Zonal Level Competition
---
A report on the PSG Tech's win in the recently held Anna University Zonal level competition
By R Prakruthi (B.E., Robotics and Automation, 2015-19)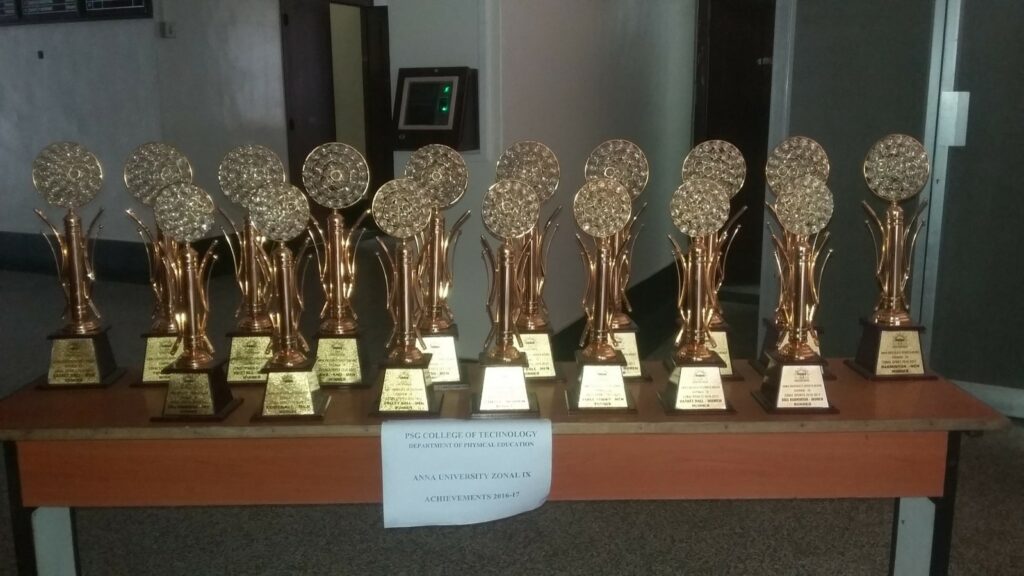 Seventeen trophies arranged beautifully at our campus's A block! People taking selfies with and pictures of them! Each of the trophies bears the proud tag line "Winners" and "Runners"! Just looking at them makes a person want to get sporty and earn one of those.
I wanted to quench my curiosity and find out how our fellow students gathered so many honors in sports.
That is when I got the opportunity to meet the Head of the Department of Physical Education and Training department Dr. Somasundharam and got to know more about the sports events and achievements of our students.
The trophies that were displayed were won in the Anna University Sports Board's Zonal level competition which is held every year at various zones across the state. Coimbatore district itself is divided into 3 zones. The students of PSG Tech bagged trophies in our region and also became the number one among all the 3 regions becoming overall champions in zone 9 (which is the Coimbatore zone itself). Our college had also been selected in inter-zonals. We are the runners up in the inter zonal kho-kho match. In addition to that, our students have also entered  the "C" league matches in cricket, which is a formidable achievement.
Our students are runners in:
Athletics (women)
Ball badminton (both men and women)
Basketball (women)
Chess (men and women)
Football (men)
Table tennis (men)
Volleyball (men)
Our students are winners in:
Badminton (men and women)
Basketball (men)
Cricket (men)
Handball (men)
Kho-kho (men)
Table tennis (women)
Tennis (men)
The HoD of the Physical Education department expressed his happiness over these victories. He also mentioned that the students (both male and female) are hardworking and they improve themselves over time by rigorous practice and dedication.
Asking about the next big sporting event in PSG tech, I found out that a mini marathon is being organized on the 29th of January 2017. The main motto of this marathon is to increase awareness on the depletion of the number of handloom weavers across the country and also to encourage students into sports.
PSG College of Technology takes the time and effort to encourage sports enthusiasts from the college and also from other colleges, due to which the following events are held periodically.
State level hand ball tournament for PSG tech trophy ( Feb 11 – 13 , 2017)
11th major DhaynChandh memorial hockey tournament ( March 2 -5, 2017)
12th PSG tech trophy interstate "Sepaktakraw" tournament
All India basketball tournament (February 03 – 05)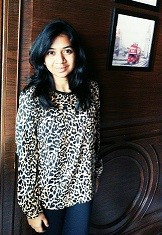 R.PRAKRUTHI(B.E., Robotics and Automation, 2015-19) is an extrovert and an ardent reader of the "The Vogue". She loves to dine, drive and dance. She is a feminist and a big fan of Margaret Thatcher. Being a huge supporter of human rights, she hopes to make this world a better place.

For comments/feedback/suggestions, please write to thebridgepsg@gmail.com