When Education meets Wanderlust
---
An excerpt of the interaction with the exchange students from Germany.

An 'exchange program' is not a year in life; it is life in a year. Exchange programs are an adventure that lets you travel across the oceans to the land you have never been to.   It is a journey of self-discovery, personal growth and also an opportunity to experience independence and responsibility. Of course, it is hard to live away from home, to give up your comforts and to set your feet on the path that is completely alien, but only with sacrifice comes memorable experiences.
PSG Tech is one of the few institutions in the state that enjoy the honour of providing such experiences. "Over the years, we have signed MoUs and collaborated with some universities in USA, Australia and Europe, that let our students study one semester abroad. The 'Study Abroad' programme provides the much-needed exposure to students and paves way for different career opportunities.", said Prof.Kanchana, Coordinator, International Programmes, PSG Tech.
PSG Institutions not only send their students abroad but also welcome students from other countries to spend few months here. This academic year, PSG hosted its seventh set of exchange students from Germany– four of them -Lukas, Lasse, Lucca and Simon.
Lucca, from BergischGladbach, is in his 3rd year of his Bachelor's degree in Mechatronics at the University of Bochum. As a part of his curriculum, he has worked part time for three days a week during the first two years of his Bachelor's' degree.
Simon attends the Bachelor's' program in the Mechanical stream from the University of Bochum. Like Lucca, Simon is also a student of the Sandwich program that provided him the opportunity of working during his first two years of under graduation. He likes music and enjoys playing trombone. He has travelled between the western and eastern parts of Europe and across Czech Republic towards East Europe.
Lasse, from Black Forest near Stuttgart, is doing his Masters at the Esslingen University of Applied Sciences. After completing his Bachelor's' at Stuttgart, he chose to work in the After-sales department of a German OEM for two years before joining the Masters' program. He is an enthusiastic traveller, and has made some trips to South Eastern Europe and Canada. Lasse has also been a part of a charity rally to Gambia in Africa and was involved in its preparations for over a year.
Lukas, from Münchberg, is an undergrad student at the University of Applied Sciences in Hof. He is quite adventurous and he has gone for rock climbing and mountain biking. In fact, Lukas is a national level Sailor in the group for non-professionals. In addition, he has some experience as a trainer in the sailing club in his hometown.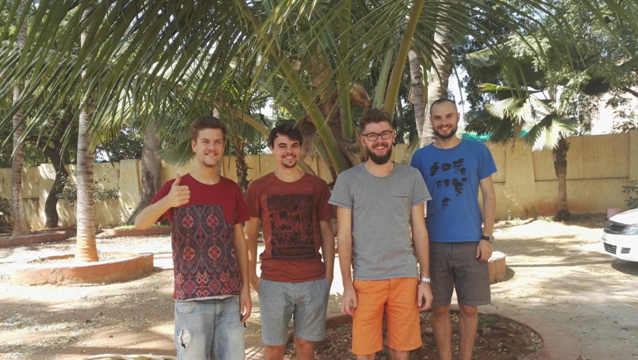 Here is a quick summary of the brief interaction THE BRIDGE had with the group.

How did you end up choosing PSG Tech for your exchange program?

Lasse: I have always been enthusiastic about travelling abroad and exploring new places. So, taking up one semester from another university which is far from Europe sounded exciting to me. My university (Esslingen) and PSG College of Technology are partners and it made the whole process easier and comfortable.

Having spent years in a European country, how has your experience at this college/ country been?

Lucca: I had known that the country is well-populated. My first day in India was at Mumbai and I expected it to be very loud and chaotic. But it turned out to be less chaotic than I anticipated (chuckles…)!
Lasse: Our experience at the campus has been very good. I really like the place. It is clean and well-maintained. The walk to the college is peaceful with all the trees around you and it is less noisy inside when compared to Avinashi Road.



You have experienced student hood at two places with stark differences. How would you compare the system of education in Germany and in India?

Lukas: In Germany, the classes are more like lectures. We have a lot of students inside the room and it doesn't allow much interaction between the students and the professor. We don't practise the concept of attendance in Germany and the college doesn't really keep a track on the time you spend on learning.
Lasse: The Sandwich programme offered here and there has a lot of differences too. For instance, when I did my Bachelors, I had to spend three months at my workplace, where I got to apply the knowledge I had gained during the first three months of the semester. I was also getting paid at the industry which made me financially independent.

The time you spent here might have had a lot of challenges to overcome. What was the biggest challenge you faced here?
 
Lucca: Language. Though we know English, it was very hard to manage in the beginning, without knowing the native language (Tamizh). It was difficult with the professors and the English-speaking people too, due to their different accents. Gradually, it became easier to understand Indian English and we are doing pretty well now.
Simon: It also has to be the bureaucracy over here. You have to meet a lot of officers and go through a lot of procedures to get a task done. It can be very confusing for foreigners like us!
 
Your passion for travelling is quite evident. You must have been to a few places in India…

Simon: Umm, yes. We all have taken trips to Delhi, Mumbai and Goa. Also, we have been to Cochin and Aleppey in Kerala and Pondicherry. Near Coimbatore, we have been to KovaiKuttralam, Mettupalayam, Ooty and Pallakkad.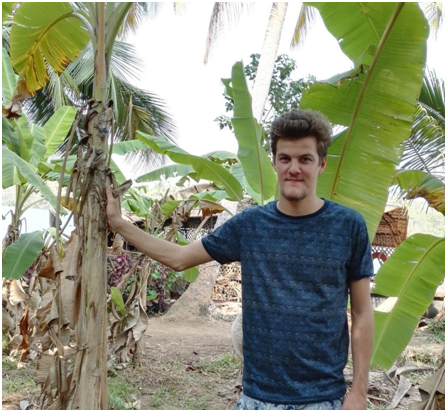 Lukas: Our most favourite place here is Valparai. The place is ecstatic. It is away from the urban civilisation and when you go there, you are free from the traffic and noises of the vehicles. You can just spend your day walking by the tea plants, talking with the friendly people there.

What will be the 'cherished memories' that you are going to take home?

Lukas: I think it will be the sports facilities and the life at hostel here. Because, I got to meet a lot of people, something which was not really possible in my hometown. We will also miss the food available here, especially the delicious paniyaram and masala dosai available at the food outlets in the Avinashi road.
Lasse: I will miss the diverse culture of the country. I have been to Rajasthan once and the things there were too much for me to process. The people, the culture and the colours were simply breath-taking.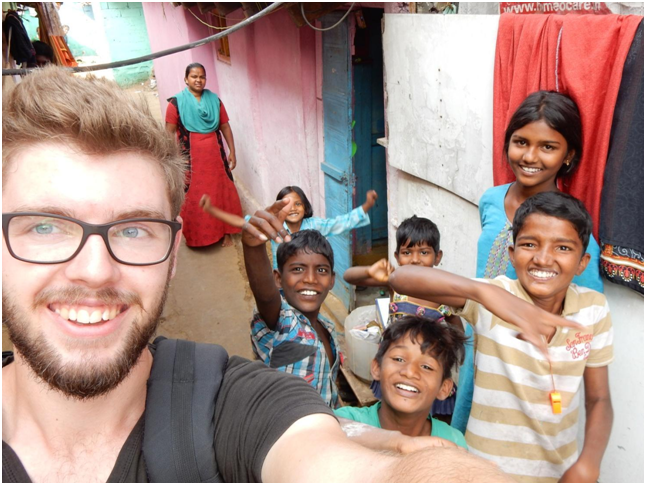 The group came to the country in November 2016. Two of them left to Germany in March and the other two will leave by the end of April 2017. Team Bridge wishes they enjoy a good time in PSG Tech, and look forward to meeting and interacting with many more such students in the near future.